Enter the "Blogiversary Blowout Event"

GIVEAWAY!
There will be 5 different winners!!
(

#BBE0415

)
(the following post was written by Laura from
Michigan Saving and More
)
This post contains affiliate links and if clicked on and a purchase made I may receive a small commission.
IT'S HERE ~ THE BLOGIVERSARY BLOWOUT

WE ARE SO EXCITED TO BE CELEBRATING BLOGIVERSARIES
WITH 15 AWESOME BLOGGERS!
TO HELP US CELEBRATE WE HAVE
$2200 (arv) WORTH OF CASH & PRIZES
FOR YOU TO WIN!
Our Wonderful Co-Hosts are:
I want to send out a huge Thank You for all the promoting blogs!
Thanks to all the bloggers above for contributing money and
Other prizes provided by bloggers
$30 rv
$59.95 rv
$95.97 rv
1 year of Netflix
Ginnie West Adventure: Books 1-4
$52 rv
**********
THANKS TO OUR SPONSORS
$109 rv
Choice of Watch
************
$14.47 rv
Kobert Exercise Armband
*************
$25.40 rv
Hot Cocoa Variety Pack
***********
$7 rv each digital download
************
$185 rv
************
$39.99 rv
************
$65 rv
***********
$20 rv
*************
$38.95 rv
Wedding Pillow Covers
***********
$16 rv
12 x 8 canvas print
***********
$24.95 rv
$10.99 rv
******************
$14.99 rv
***********
$24.95 rv
***********
$62.90 rv
***********
$22 rv
***********
***********
$24 rv
***********
$50 rv
***********
$67 rv
***********
Up to $55 rv
Hardened Glass Screen Protector
*******************
$16.94 rv
***********
$35.99 rv
Jewelry Travel Organizer
$17.99 rv
***********
$89 rv
$13.95 rv
FISH, FISH, SQUISH!™
$15.95 rv
CANDY LAND®
***********
$65.99 rv
***********
$49.95 rv
$65 rv
***********
$49.99 rv
***********
$68.00 rv
***********
$85 rv
*************
$54 rv
~~~~~~~~~~~~~~~~~~
Grand Prize Winner gets
$471 rv
$300 Paypal Cash
~~~~~~~~~~~~~
1st Place
$438.19 rv
Jeff Gold - Simple Treasures - Digital Download
Brooklyn Beans Roastery - Hot Cocoa Variety Pack
SeaTurtle Sports - Yazoo
Canvas Champ - 12 x 8 canvas print
~~~~~~~~~~~~~
2nd Place
$435.13 rv
Sleep Well For Kids - Relax At Bedtime - Digital Download
1 year of Netflix
Java Factory Roasters - Variety Pack
~~~~~~~~~~~~~
3rd Place
$432.21 rv
Live Well - Learn to Manage Stress - Digital Download
Hot Cocoa Variety Pack
~~~~~~~~~~~~~
4th Place
$426.60 rv
Jeff Gold - Escapes - Digital Download
Java Factory Roasters - Variety Pack
Winning Moves - FISH, FISH, SQUISH!™
~~~~~~~~~~~~~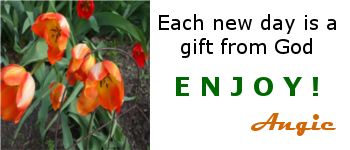 _____________________________________________________________
Click the button below to enter the Great Giveaways going on now!!: