DAY#9 Jesus is the Bridge Advent Calendar

Welcome to Advent Season 2023!! Advent is the season that begins the celebration of Jesus' coming to earth. The word "Advent" is derived from the Latin word "adventus" which means "coming". During Advent, Christians celebrate the birth of the Messiah Jesus but it is also a time to prepare for the second coming of Christ.

I have featured a different Advent calendar each year since 2016. This year we are featuring "Jesus is the Bridge" calendar. Actually, this calendar does not have a Christian message - however, I have adapted it to show the true meaning of Christmas - The birth of Jesus Christ our Savior!!
Why the bridge you might be asking? Well, Jesus Christ is the reason why there is no longer any division between us. In Galatians 3:28 (see picture below) we learn that we are ALL one in Christ. That means it does NOT matter what color your skin is, nor what gender, it does not matter if you are from Palestine or from Israel and it does NOT matter which way you lean (politically speaking). WE ARE ALL ONE IN CHRIST -
Jesus is the bridge that gets rid of all division and separation.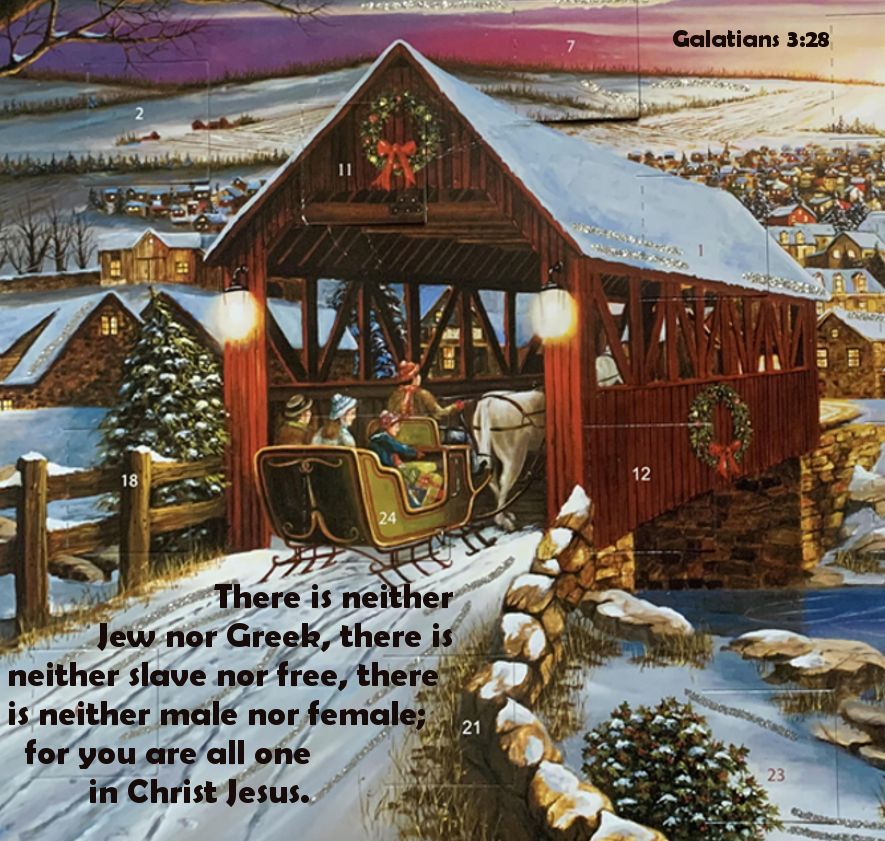 Today is December 9th and I am opening Box9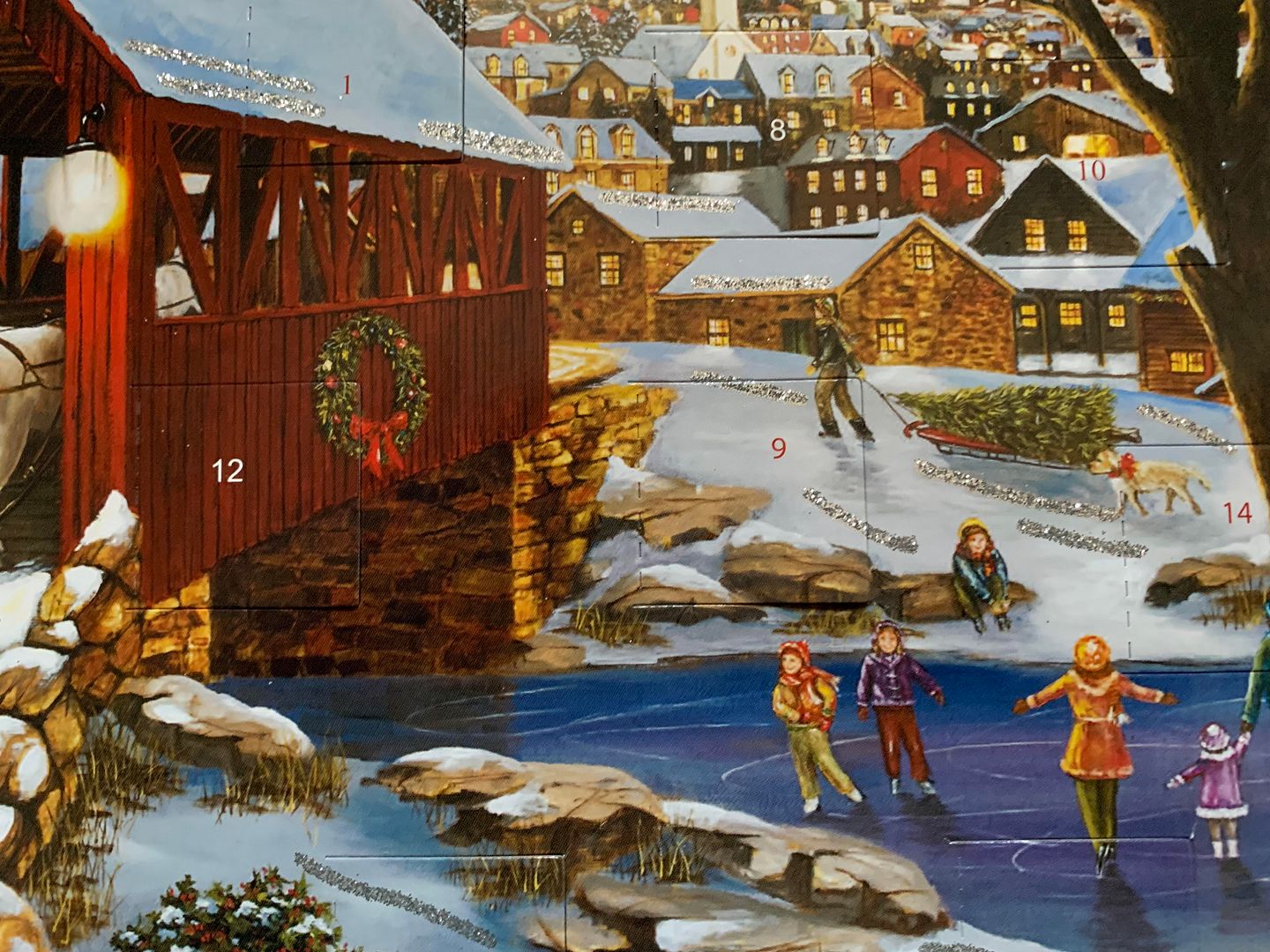 Inside we find: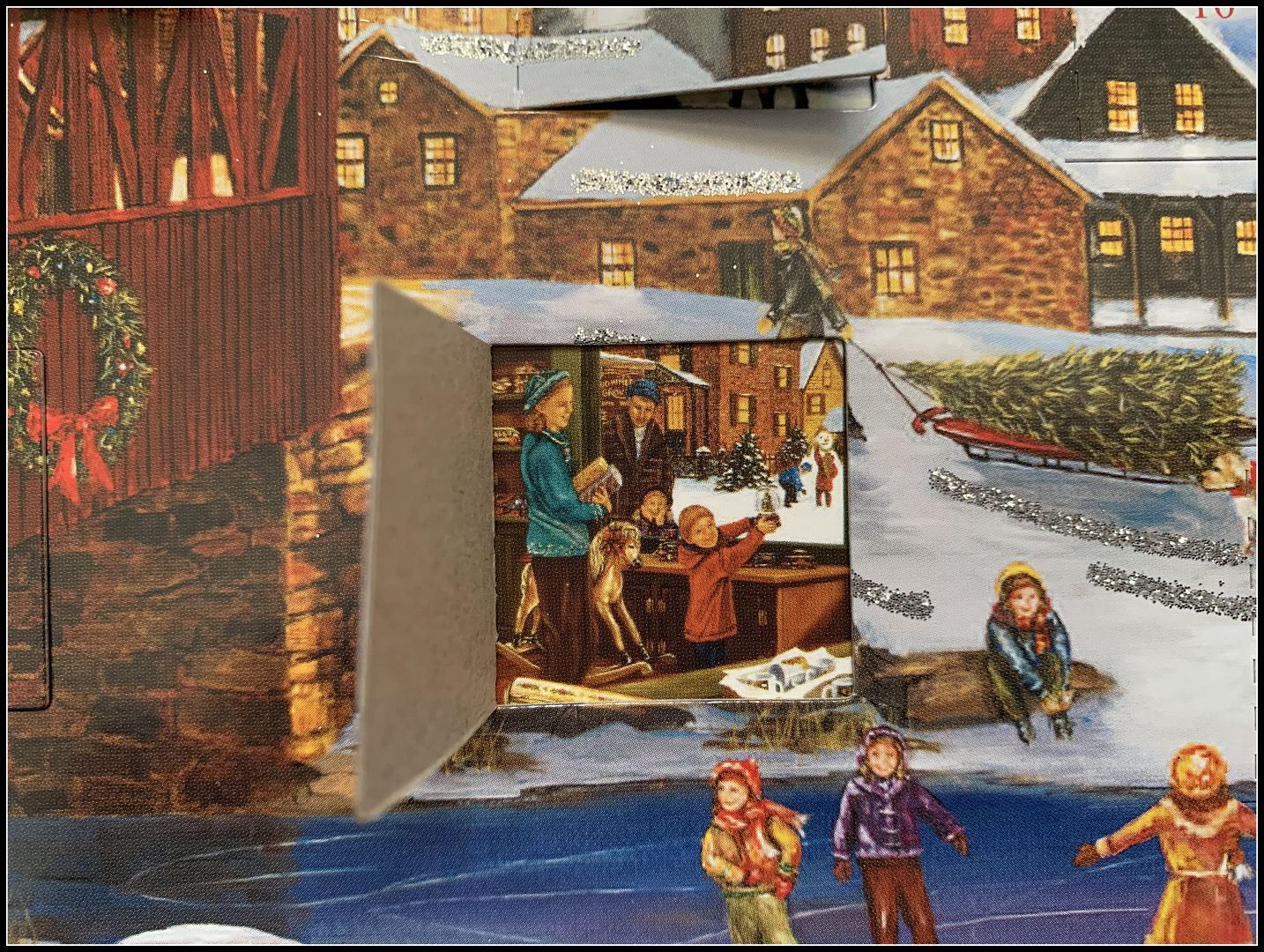 A toy shop and a little boy picking out a snow globe.
Jesus is the Bridge that removes the division between young and old because when we accept Jesus, we become children of God and are young in spirit.
"But Jesus said, "Let the children come to me. Don't stop them! For the Kingdom of Heaven belongs to those who are like these children."
Matthew 19:14
_____________________________________________________________________
Last year I did a daily video "Advent Calendar Devotion" - Below is
December 9th: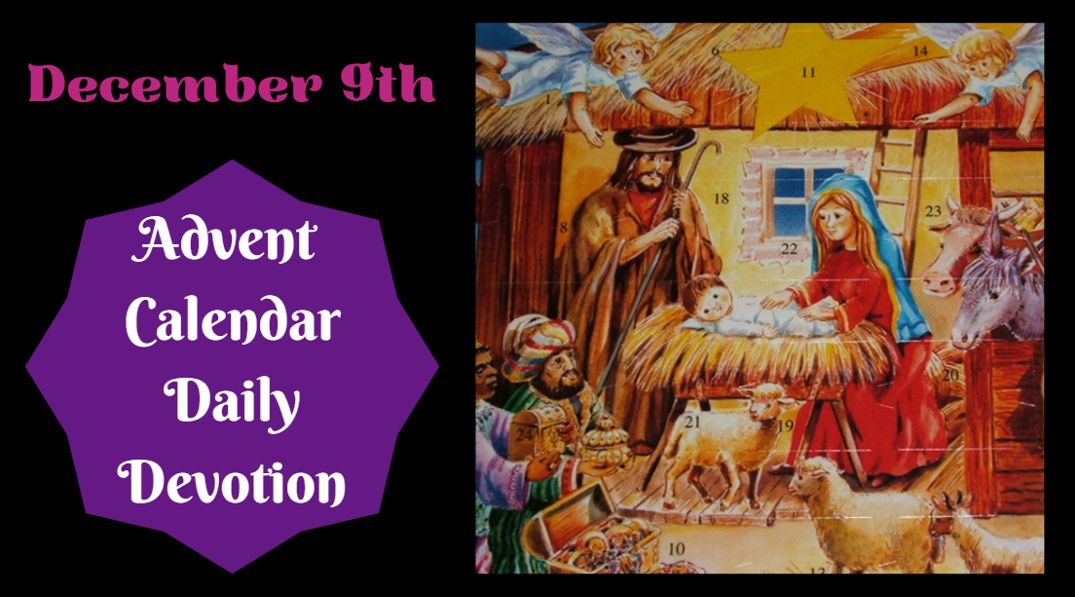 click
HERE
to view