Sheltered From Danger or Trouble (REFUGE)
Comfort and calm are going to be the feature of my Sunday posts during these difficult times. I know personally how easy it is to begin to panic when I allow my mind to wander away from focusing on God.
Today we are going to focus on the word REFUGE. Please read through the following comforting Bible verses and continue to pray without ceasing.
God will NEVER leave you or forsake you.
(click
HERE
to view "
COVID-19 Coronavirus Common Sense & CALM
)
Copyright, Permissions& Disclaimer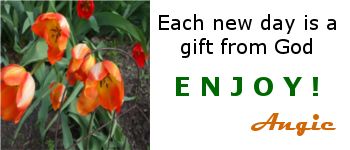 Shared with:
Happiness is Homemade
Over the Moon Linky Party
Thursday Favorite Things
_____________________________________________________________________
Take Up The THANKFULNESS Challenge!
I challenge you to thank God for something everyday for one year! Either write it down in a diary OR share with us on a blog. If you have a blog & would like to share your THANKFULNESS posts with us, then please fill out this form:
365 Days of Being THANKFUL form - click HERE
and you will be added to the THANKFULNESS page.