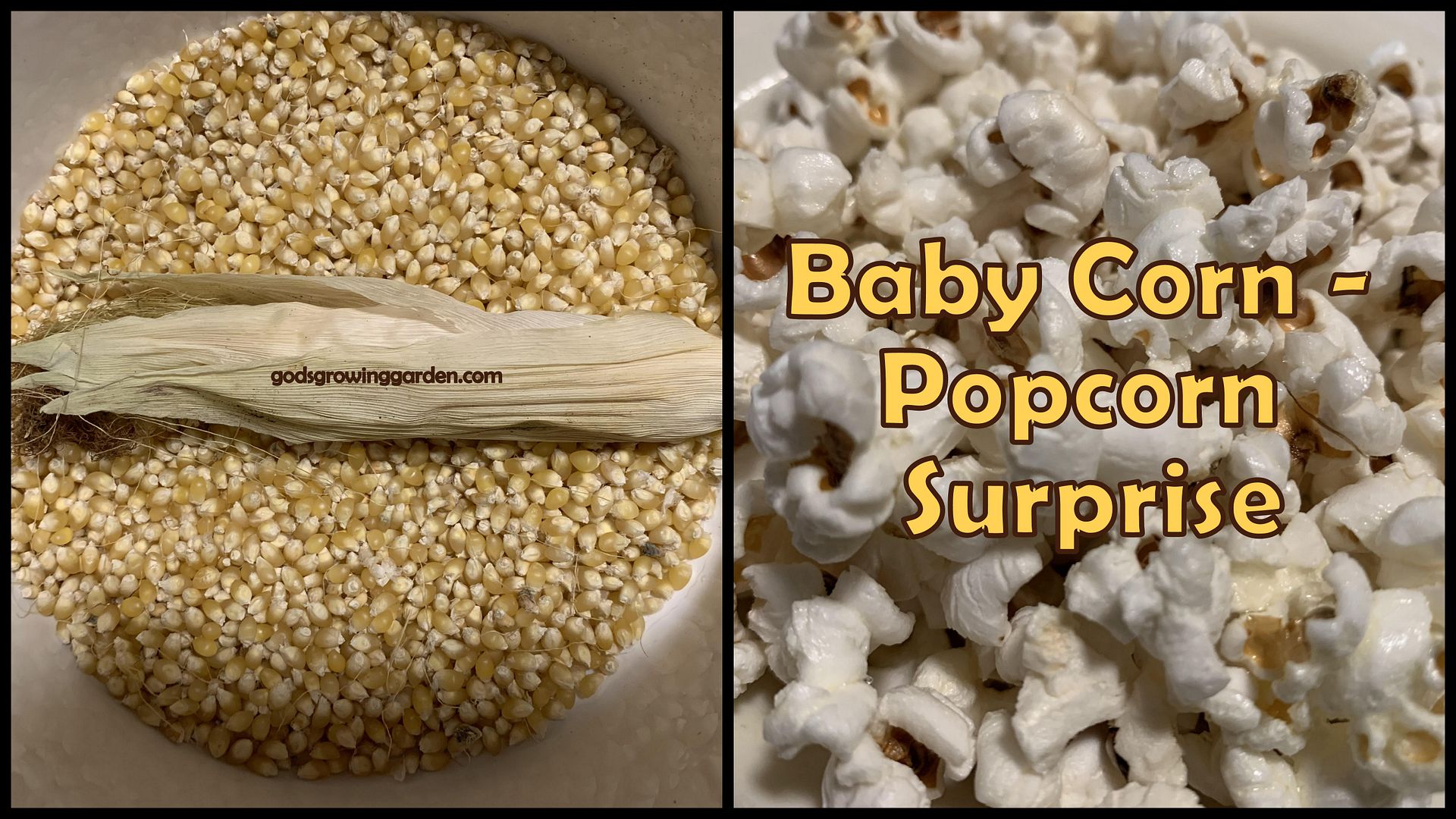 Baby Corn - Popcorn Surprise
(& Popping Corn in a Large Pot with Coconut Oil)
Last summer we tried growing baby corn. My desire was to pickle/can these baby corn to use in stir-fries in the winter. Well, I made a grave harvest mistake. I have grown sweet corn in the past and I knew that you can not harvest it until the tassels turn brown and dry up. I wasn't thinking that the brown tassel means that the kernels are fully formed and ripe, whereas the pickled baby corn never has fully developed kernels.
Anyway, we decided to keep the corn to use for seed next year. Then, during the winter we read that the "Baby Corn" variety can also be used as popcorn! We immediately began removing the dry kernels from the cob (see pictures below).
And then we tried popping a small batch.
I do NOT microwave anything - I don't have a microwave in my house (I believe that it is not healthy and changes the structure and nutrition of anything "warmed" using a microwave oven).
I use a large pot with a lid.
Melt 2 tablespoons of solid coconut oil in the large pot on medium heat (with the lid on) (see picture below).
Once the oil is melted, quickly remove the lid and add 1/3 cup of the baby corn kernels and recover the pot. Gently move the pot left to right a few times to cover all kernels with the hot oil and then return to medium heat on the stove (see picture below).
If you have a glass lid then you can watch as the corn pops! (Exciting - seriously lol)
(see the progress in the next 5 pictures below):
Make sure to listen to the popping. When you start to hear the rate of popping slow down then get ready to remove the pot from the stove because it can burn very quickly. It is better to have a few unpopped kernels, rather than an entirely burned batch of popcorn.
Cover with your desired amount of melted butter and salt.
(If my dad is reading this post then please excuse the missed corn silk. My dad is a perfectionist when it comes to corn husking and removing ALL of the corn silk).
Serve & ENJOY!
Copyright, Permissions & Disclaimer

Linked to:
_____________________________________________________________________
You might be interested in viewing this video: