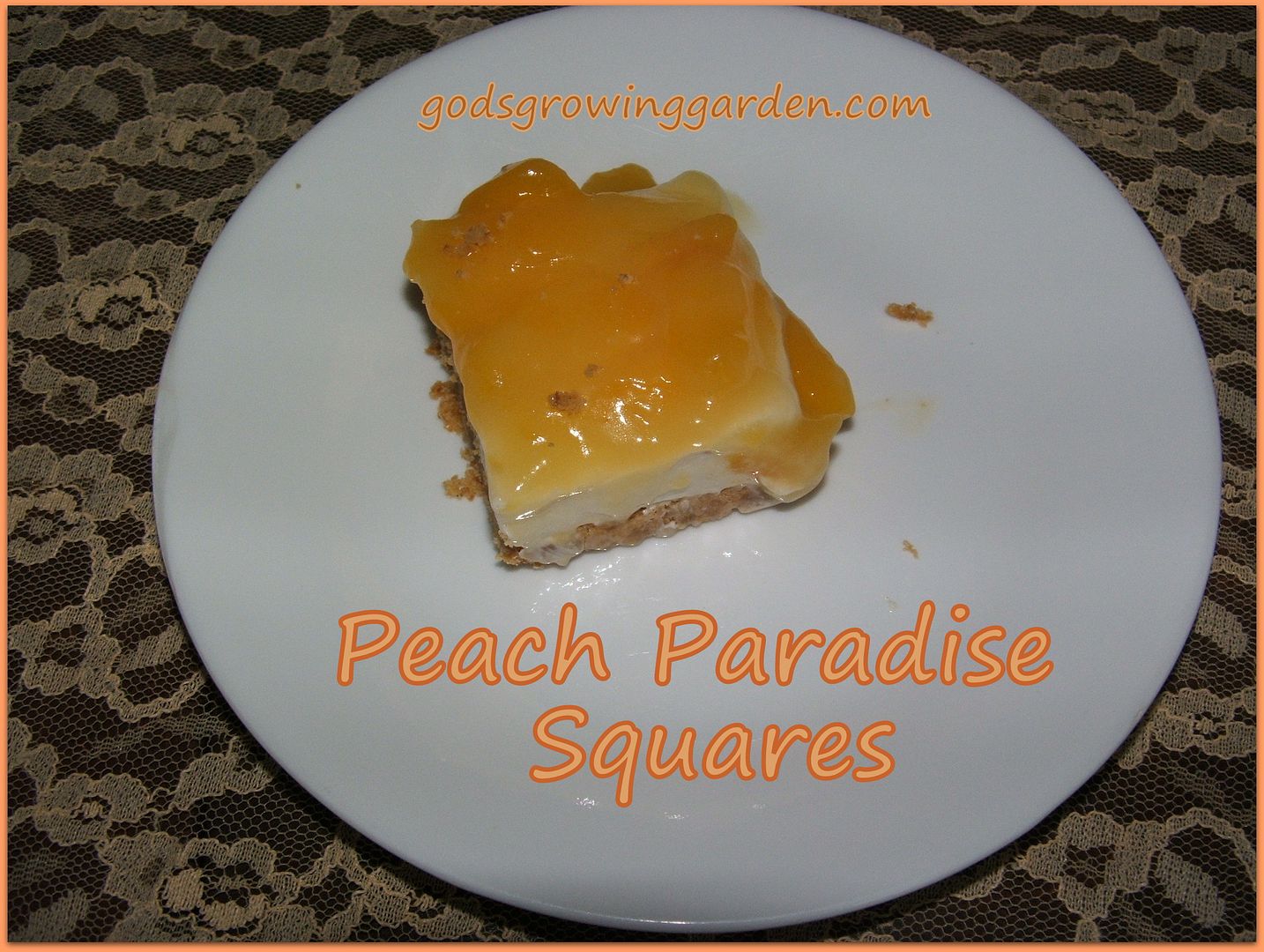 Peach Paradise Squares
Not only is this dessert heavenly in taste but the color makes me hope that the streets of Paradise are paved with peaches instead of gold (I'm kidding - but it is a beautiful color).
The key to a perfect Peach Paradise is the timing and allowing it to cool completely - with patience this is a very easy dessert to make.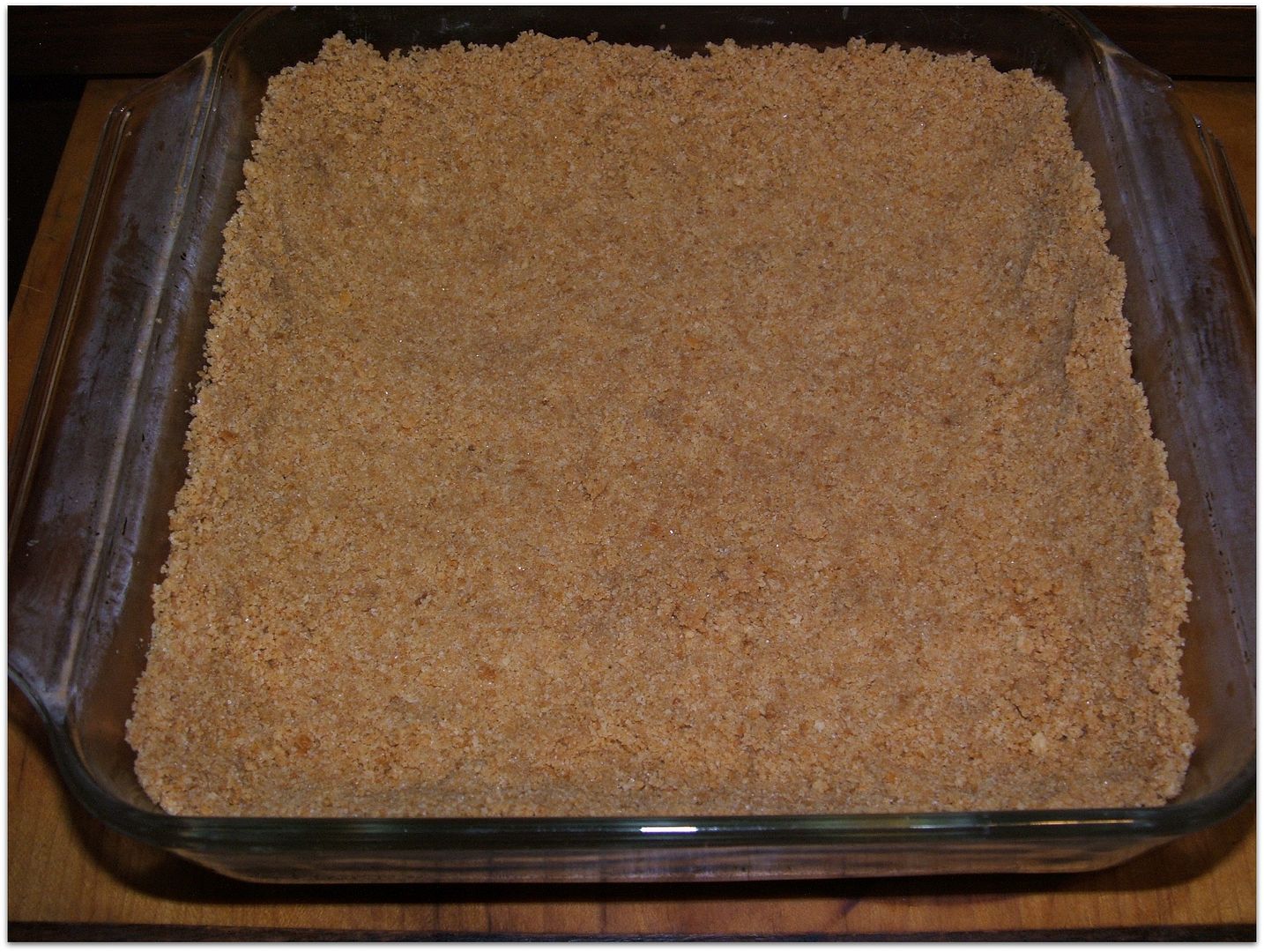 Crust
1 1/4 cups Graham Cracker crumbs
3 tablespoons sugar
Stir all three ingredients together & press into a sprayed/buttered square Pyrex dish (see picture above). Bake in a preheated 350 degree oven for 8 minutes (or until desired brown color is achieved). Place on a cooling rack & allow to cool completely.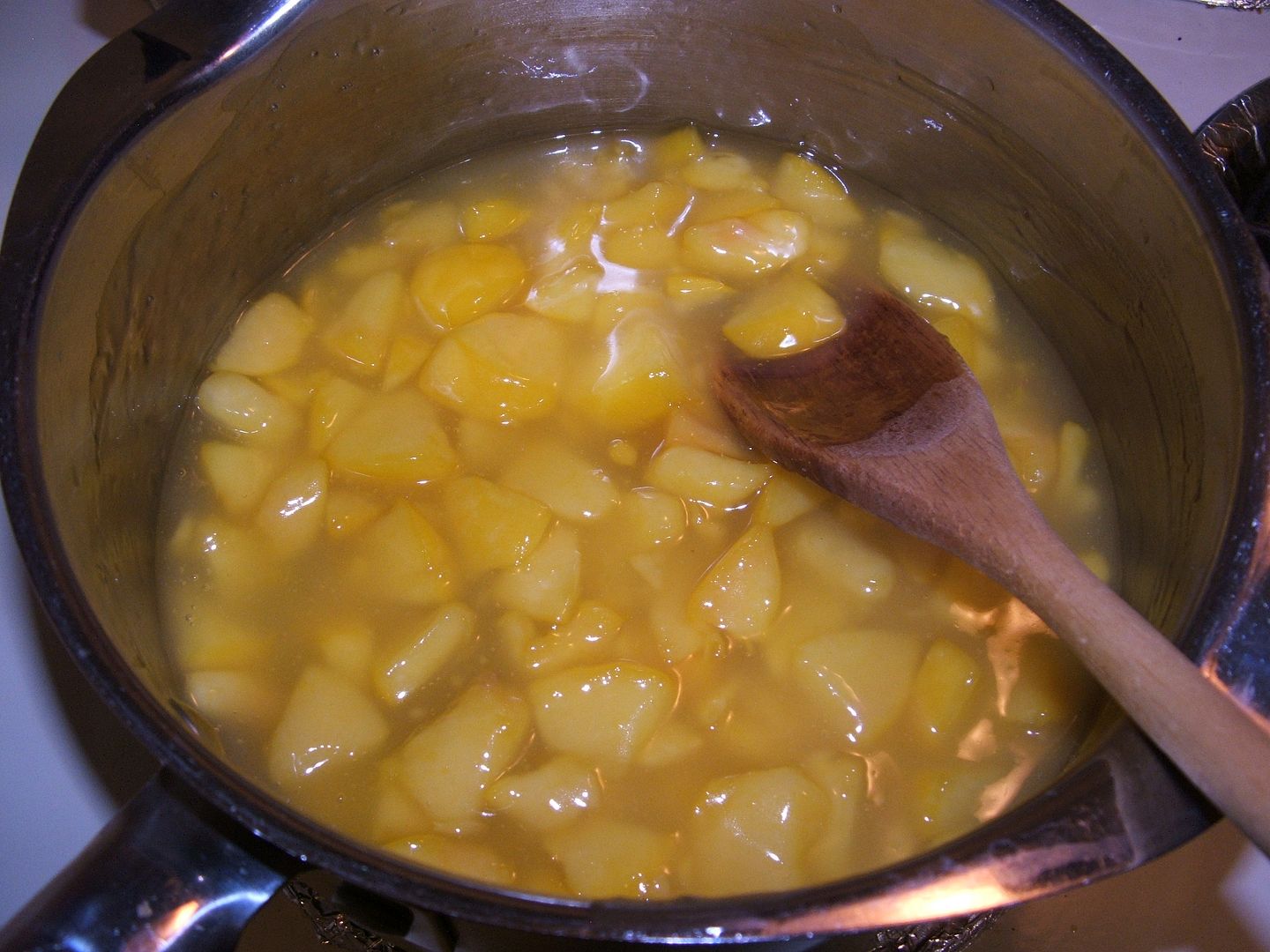 Peach Topping
2 cups peaches (washed, peeled, pitted & sliced)
1 tablespoon (or 1 1/2 tablespoons depending on the juiciness of the peaches) corn starch
1/8 cup water
Prepare the peaches as described above. In a medium size saucepan combine the peaches, 1/4 cup water, butter & sugar and place on a burner over medium heat. Bring this mixture almost to a boil - (when those little bubbles start to appear around the edge of the pan but not in the middle). Remove the pan from the heat. In a separate bowl whisk the corn starch & 1/8 cup water together until the corn starch is dissolved. Slowly add to the hot mixture and return to the heat. Bring to a boil & boil for 1 minute - remove from the heat and allow mixture to cool to room temperature.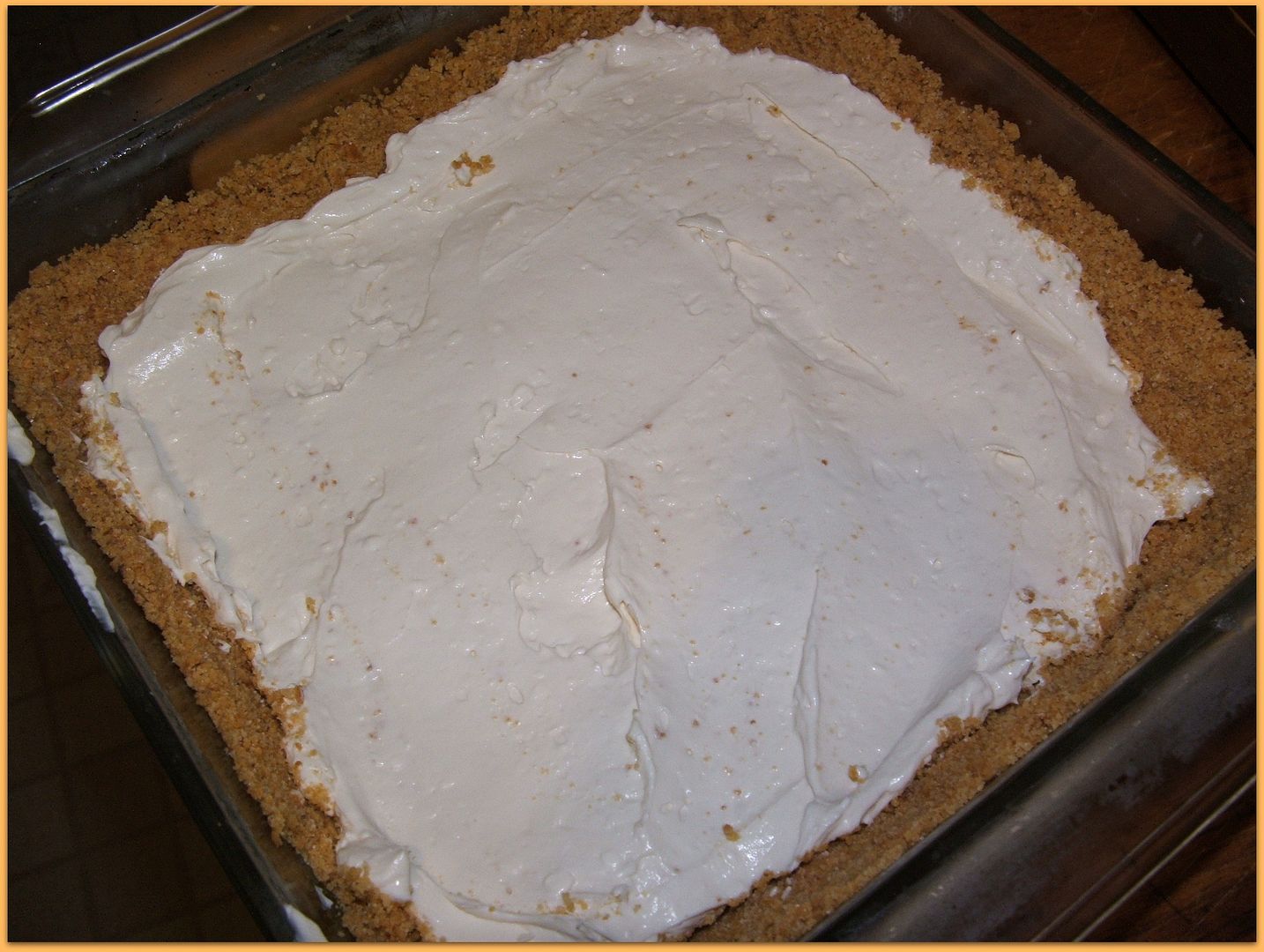 Cream Cheese Filling
1/2 cup whipping cream (already whipped with 1/8 cup powdered sugar whipped in)
1/4 cup powdered sugar
Whip the whipping cream & 1/8 cup of powdered sugar until nice and fluffy - set aside. In a different bowl & with an electric mixer - blend the cream cheese, vanilla & 1/4 cup powdered sugar until combined. Now fold the already whipped whip cream into the cream cheese mixture. Gently spread this cream cheese filling onto the already baked & cooled crust (see top 2 pictures).
Now pour the Peach Topping (that has already been cooled to room temperature) on top of the cream cheese filling. Cover with Plastic wrap & Chill in the fridge for at least 1 hour. Cut into squares & ENJOY!!

Linked to:
I Love My Post
Blog Strut
Home & Garden Hop
Mix it up Monday
All My Bloggy Friends
Domesblissity
HomeAcre Hop
52 Mantels
Thursday Favorite Things
Freedom Friday
Follow Along Friday
Good Tastes Tuesday
Tasty Tuesdays
_______________________________________________________________________
Please checkout this month's wonderful Sponsor!!
"Seed and Garden" is a fantastic online Garden Supply Store! This one stop shop has vegetable & herb seeds, garden tools, soil mixes, pest control products, plant labels - everything gloriously garden under the sun!