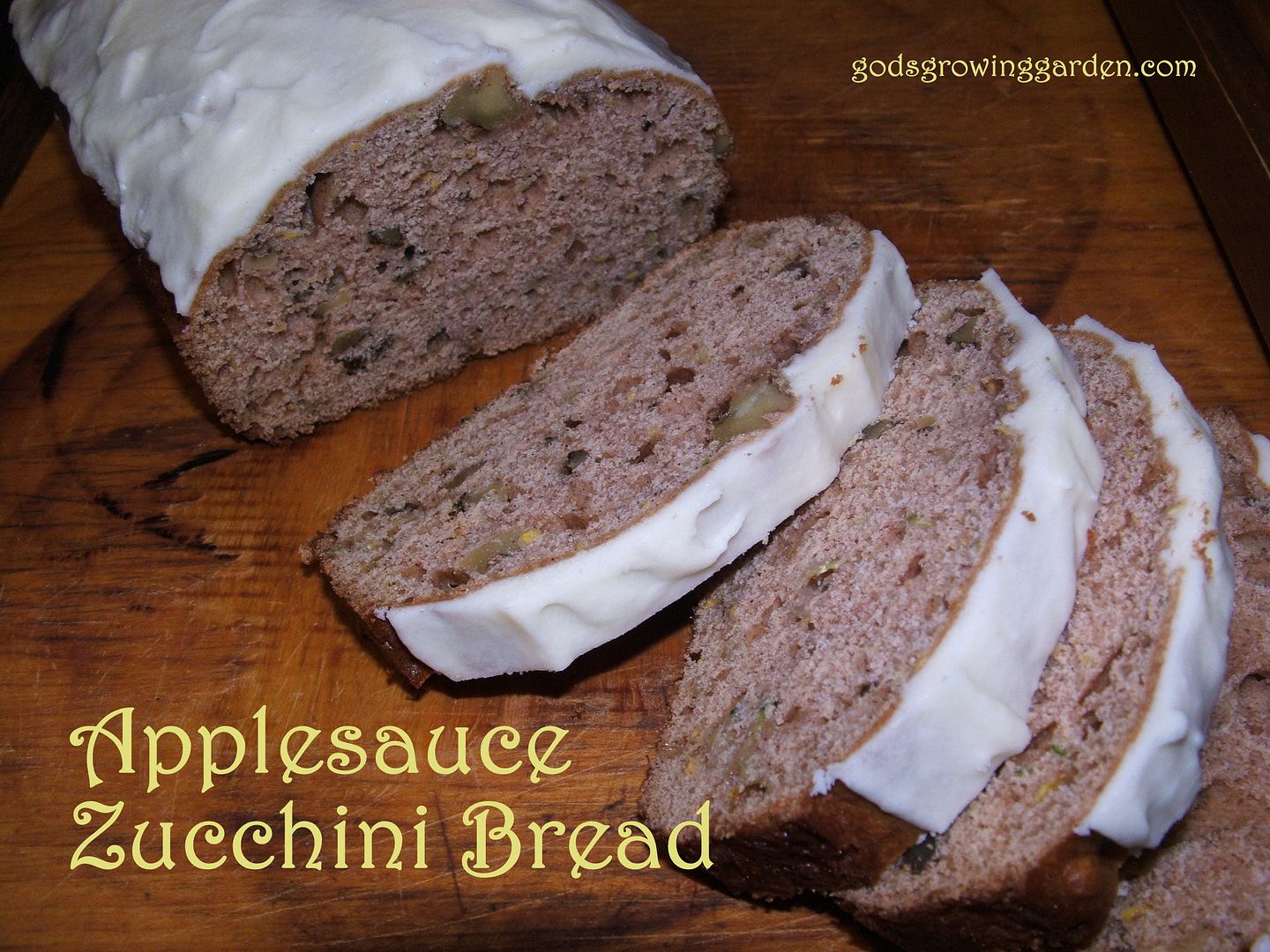 Applesauce Zucchini Bread with Lemon "Glazting"
I'm sure you are asking yourself "What is Glazting?" - That is my own invention - "Glazting" is not as runny as a Glaze but also not as thick and sweet as a Frosting - it's in between the two.
I used my own home canned applesauce for this recipe - click
HERE
to view how to make your own applesauce.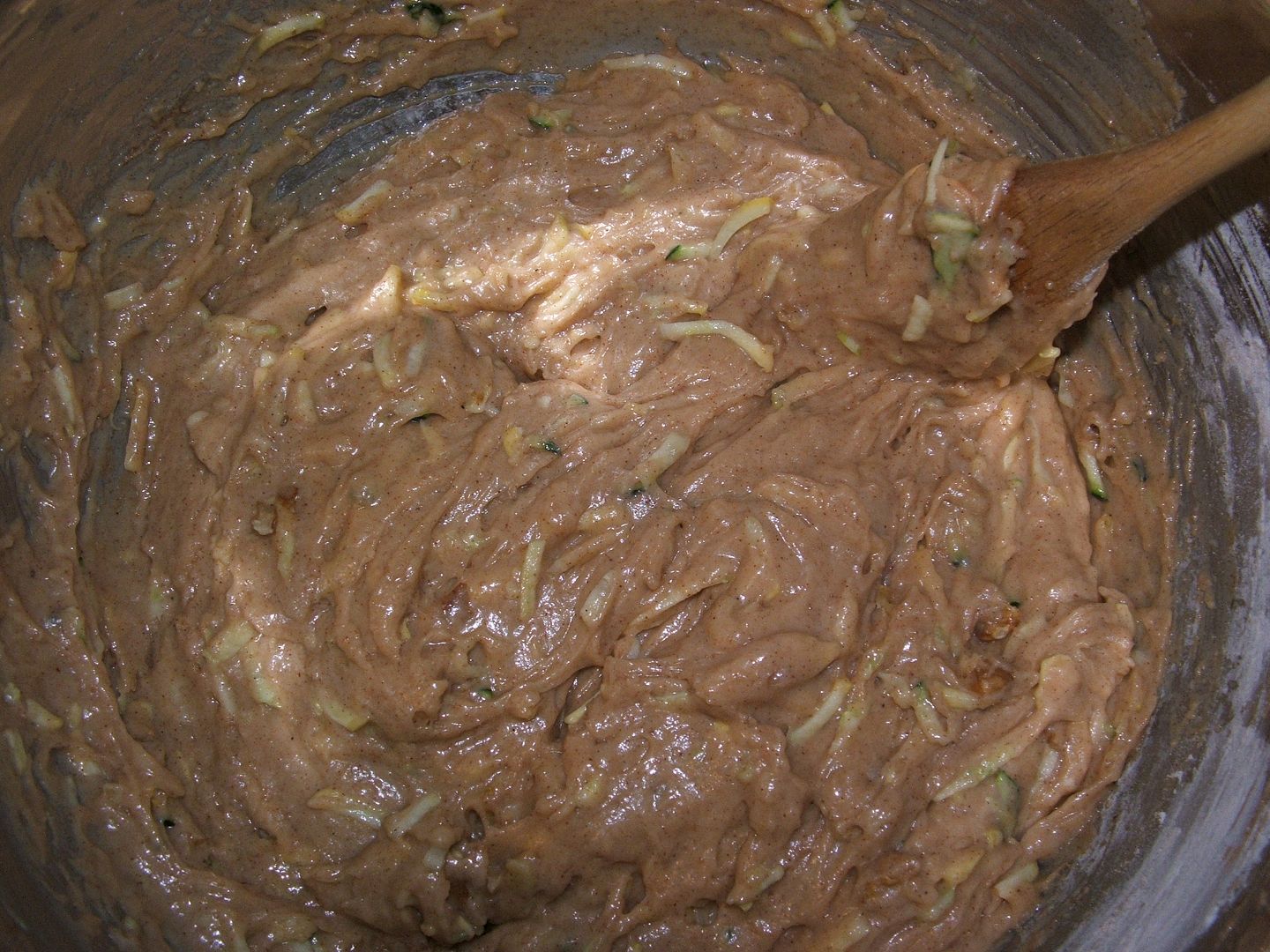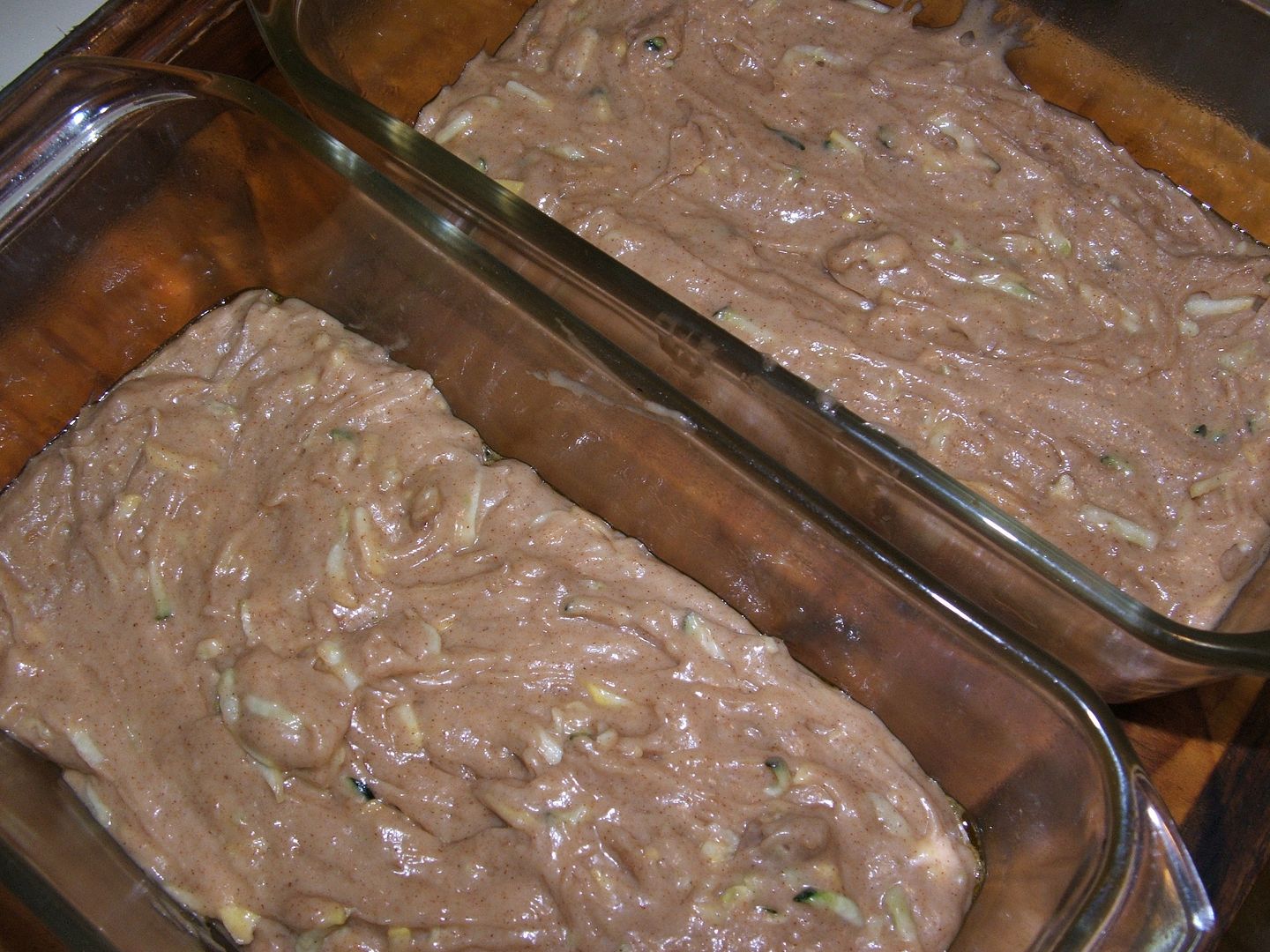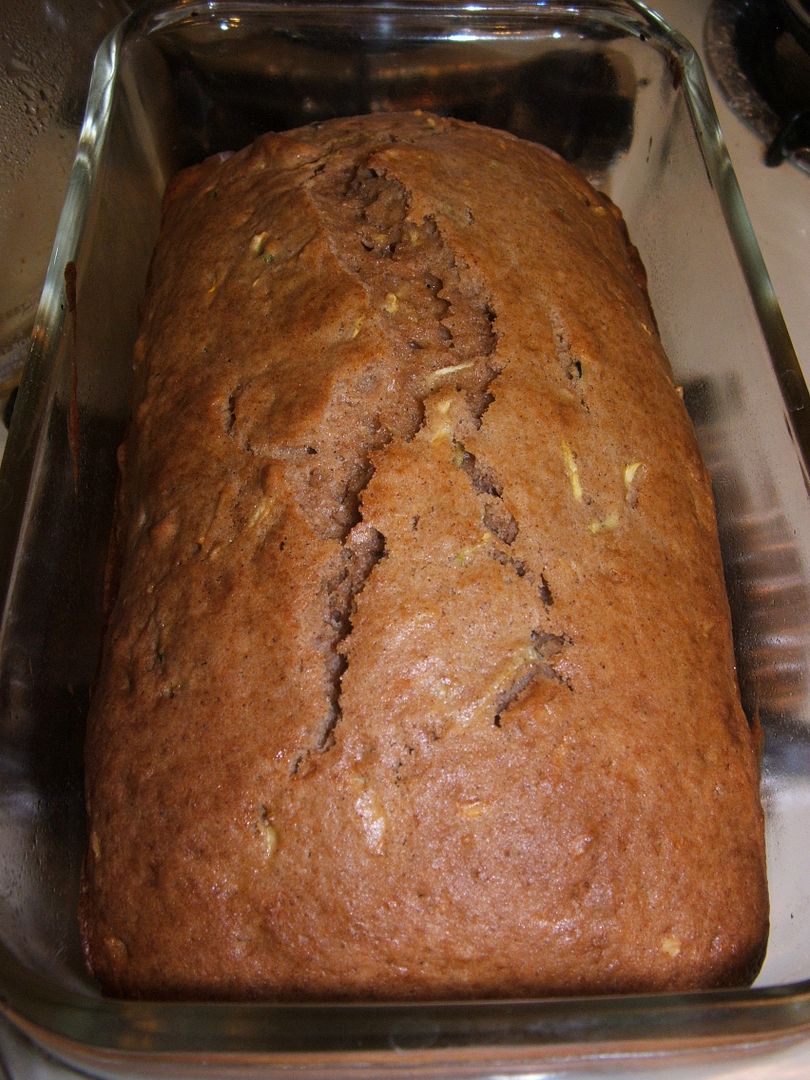 2 cups zucchini (washed, drained & shredded)
1 teaspoon salt (if you are using salted butter then only use 1/2 teaspoon salt)
1 1/2 tablespoons ground cinnamon
2 teaspoons vanilla extract
1/2 cup walnuts (chopped)
Prepare the ingredients as listed above (whisk the eggs, shred the zucchini, melt the butter, chop walnuts). Stir together the applesauce, eggs, melted butter, sugar & vanilla until the sugar has mostly dissolved. Sift the flour, baking soda & powder, cinnamon & salt and add to the liquid mixture from the previous step - stir with a wooden spoon until combined. Now add the shredded zucchini & stir. Finally, stir in the chopped walnuts. Pour into 2 Pyrex loaf pans (spray or butter the loaf pans first). Bake in a preheated 350 degree oven for about 50 minutes (or until a toothpick inserted comes out clean). (see top 3 pictures for step by step views). Remove the pans from the oven and allow to cool in the pan on a cooling rack for at least 10 minutes before removing each loaf from the pan! (TIP: Before you turn the pan over to release the bread - run a knife along the edges of the bread first. If it still doesn't fall out when you turn the pan over then allow the bread to cool a little longer).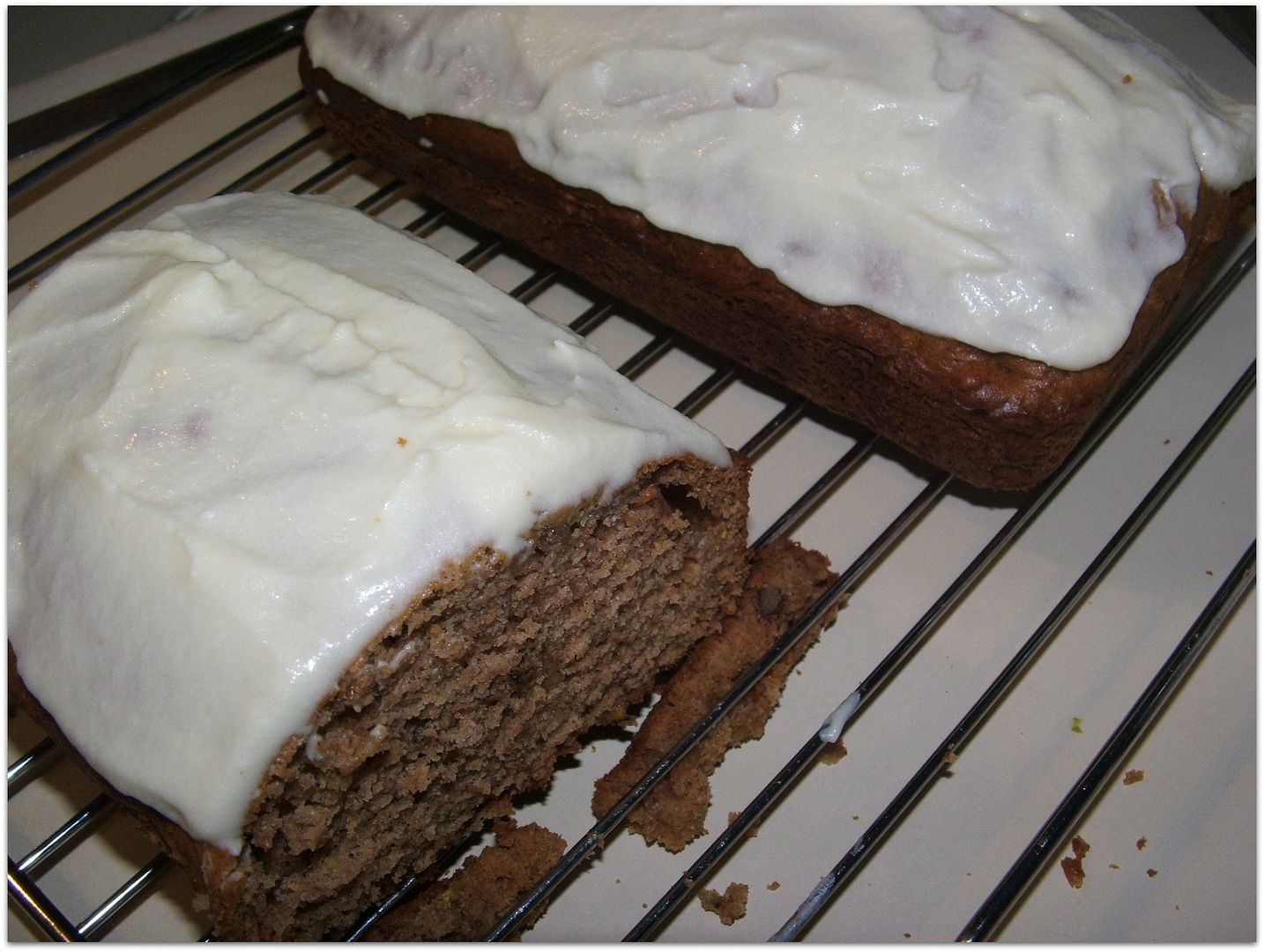 Lemon "Glazting" (Glaze/Frosting)
2 tablespoons lemon juice
Melt the butter & stir in the lemon juice & rind (I did not use the rind this time). With an electric mixer blend the powdered sugar into the liquid mixture 1/4 cup at a time.
IMPORTANT: You cannot add the Glaze/Frosting until the bread is completely cooled!!
Spread the Glazting on the tops of both loaves of bread (see top & bottom pictures).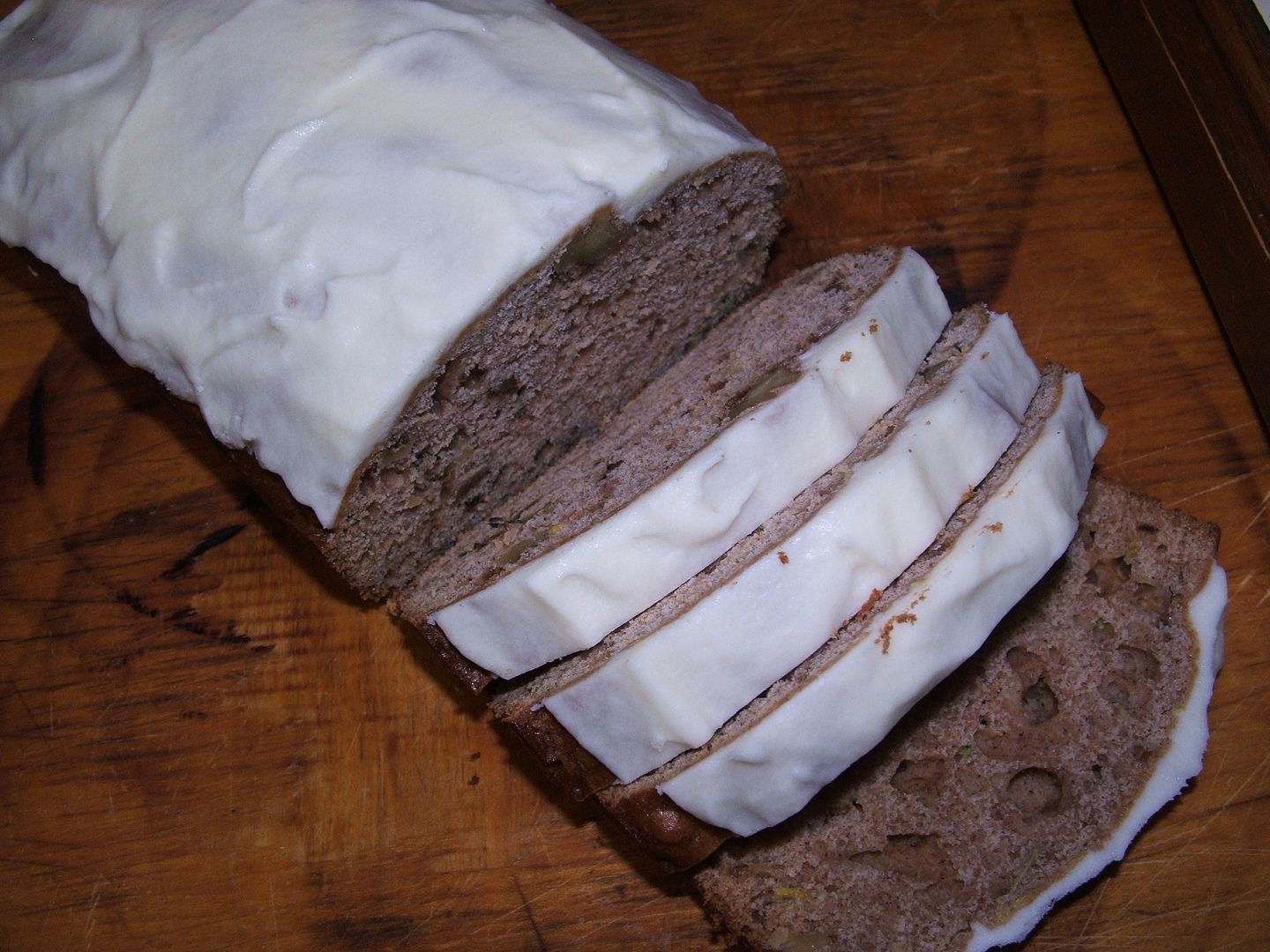 Slice, Serve & ENJOY!!

Linked to:
I Love My Post
All My Bloggy Friends
Domesblissity
Thursday Favorite Things
Home Acre Hop
Freedom Friday
Happiness is Homemade
_______________________________________________________________________
Please checkout this month's wonderful Sponsor!!
LuAnne from "Winterpast Moments" has a wonderful blog full of the most scrumptious recipes you'll ever see, amazing pictures, and faith filled inspiration!!