I included a few red skin potatoes as contrast to the blue potatoes.
BLUE New Potatoes
I just couldn't wait to try these blue potatoes that I planted this year. I did harvest one plant a little early because I just couldn't wait until the plant itself was dried up yet but it was worth it. If you recall I shared with you back in the spring how excited I was to be growing these heirloom blue potatoes for the first time (click HERE to view that entire post).
As you can see by the picture above, the skin on the blue potato is almost black or that deep purple color of an eggplant.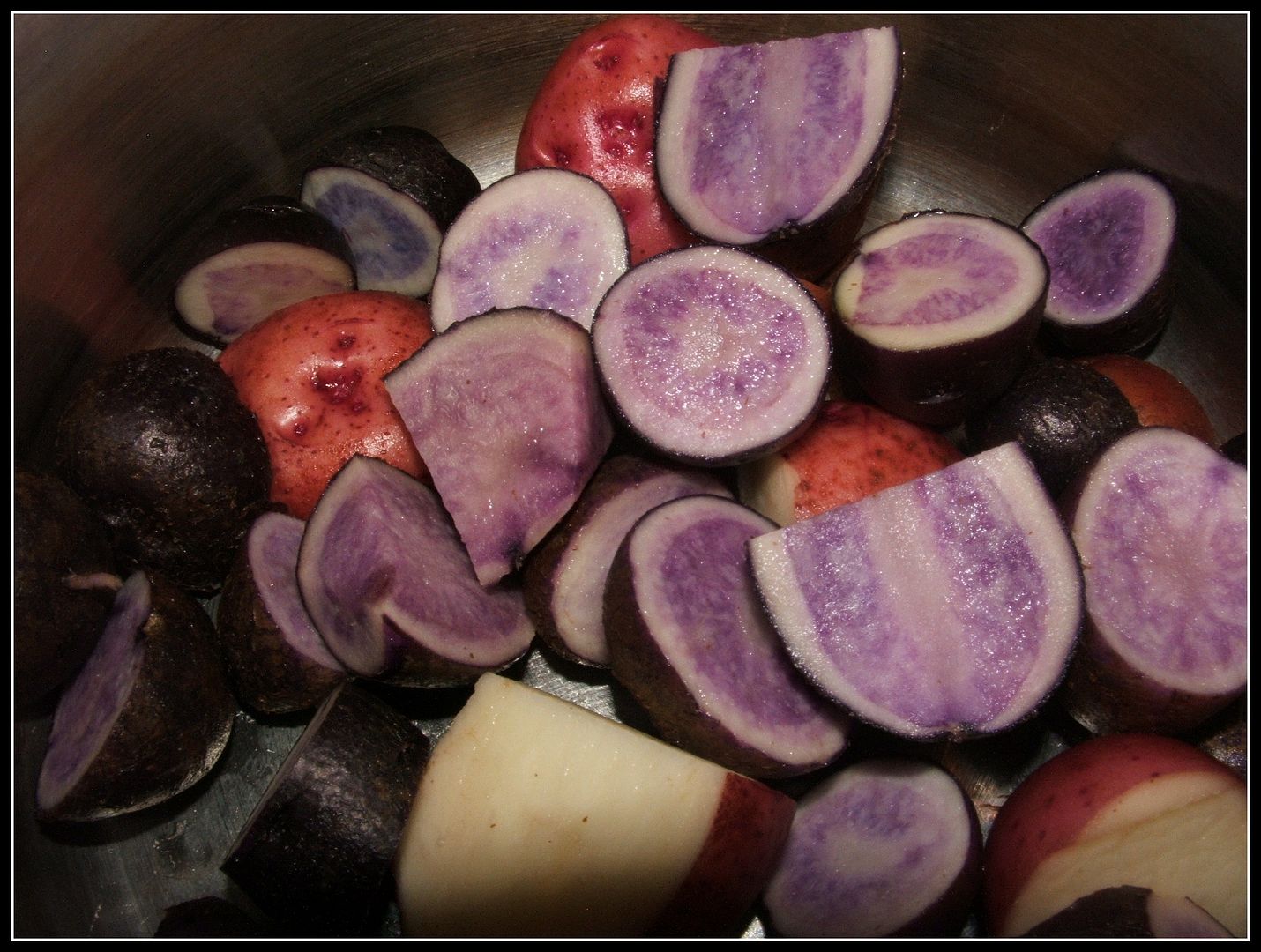 When these blue potatoes are sliced open they have this amazing purplish blue marble pattern inside (see picture above).
They maintain a purplish blue color (only lighter) even after they have been boiled.
ENJOY!
Copyright, Permissions & Disclaimer

Linked to:
Tuesdays with a Twist
Wake Up Wednesday Linky
___________________________________________________________________
(Checkout this month's wonderful Sponsor!)
Great Lakes stones are natural as-found, surf tumbled, drilled and designed into wearable & collectible art for you!
(click on the button below to visit her shop)