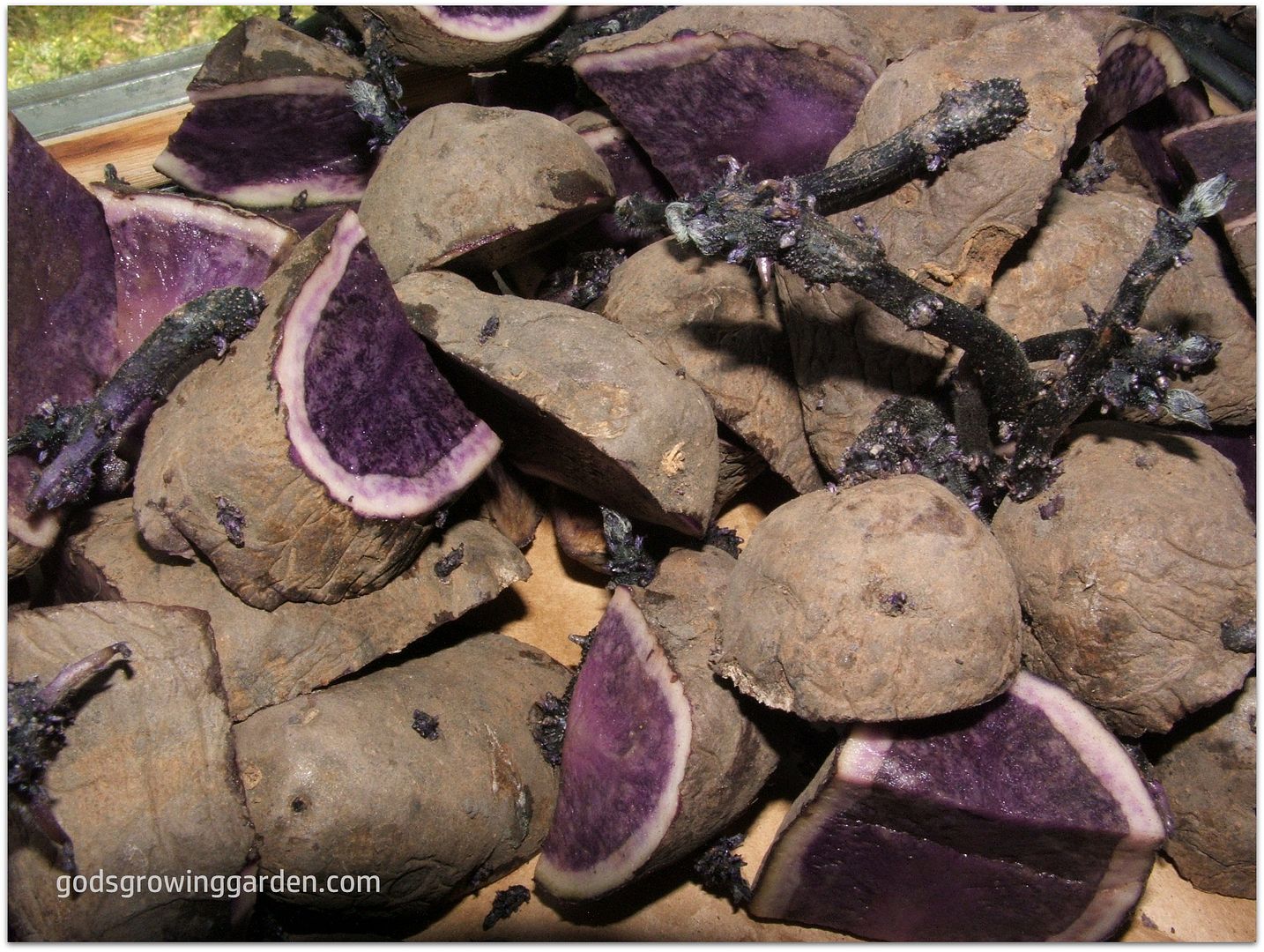 My First Year Growing BLUE HEIRLOOM Potatoes
I have grown potatoes for many years but this year, for the first time ever, I will be growing blue potatoes! I am so excited to try these unique tubers - just look at the beautiful purply blue color seen in the picture above.
I am also growing Yukon Gold, Red Skin, Kennebec and Russet potatoes but these Blue Heirloom are sure to be the star!
Blue potatoes are healthier for us because they are higher in flavonoid content like: quercetin, catechins and anthocyanidins.
These pictures are seed potatoes that are just a day away from being planted, which is why they have been cut.
click HERE to read: Preparing Seed Potatoes for Planting
Also read:
Planting Potatoes in Compost
Copyright, Permissions & Disclaimer
Linked to:
Happiness is Homemade
Tuesdays with a Twist
Turn It Up Tuesday
LouLou Girls
MAY ChainLinkyCLIMB
_____________________________________________________________
(Checkout this month's wonderful Sponsor!)
Great Lakes stones & planet earth nautical jewelry - beautifully Handmade!
(click on the button below to visit her shop)
Find out more about this amazing artist CLICK HERE