Apple Walnut Coffee Cake
The coffee cake is such an easy cake to make but it is so versatile. It can be eaten with coffee for breakfast, in the afternoon at "kafee und kuchen" time (German coffee and cake at 4pm in the afternoon), as dessert after dinner or simply as a snack.
My recipe has a very subtle and delicate maple flavor. I add Maple Cream (see picture below) to the batter but this extra flavor is not strong enough for the word "maple" to appear in the title. This Maple Cream ingredient may be omitted from the recipe.
Cake
2 cups flour
3/4 cup sugar
3 tablespoons maple cream
1/3 cup butter
1 cup milk
1 apple (washed, peeled, cored and sliced finely)
3 teaspoons baking powder
1 teaspoon cinnamon
1 teaspoon salt
1 egg
With an electric mixer - combine the sugar, butter, maple cream and milk - beat until creamy smooth. Add the egg and mix on low until combined. Now add in the flour, baking powder, salt & cinnamon - stir with a wooden spoon until combined. Finally, with a wooden spoon, stir in the chopped apple (see picture above). Set batter aside and make the streusel.
Streusel
1/3 cup butter
1/3 cup brown sugar
1 teaspoon cinnamon
1/2 cup flour
1/2 cup chopped walnuts
In a separate bowl stir the flour, sugar and cinnamon until mixed. With a pie cutter blend the butter into the dry ingredients. Now stir in the nuts (I just use my bare hands to mix the nuts into the streusel but you may use a wooden spoon).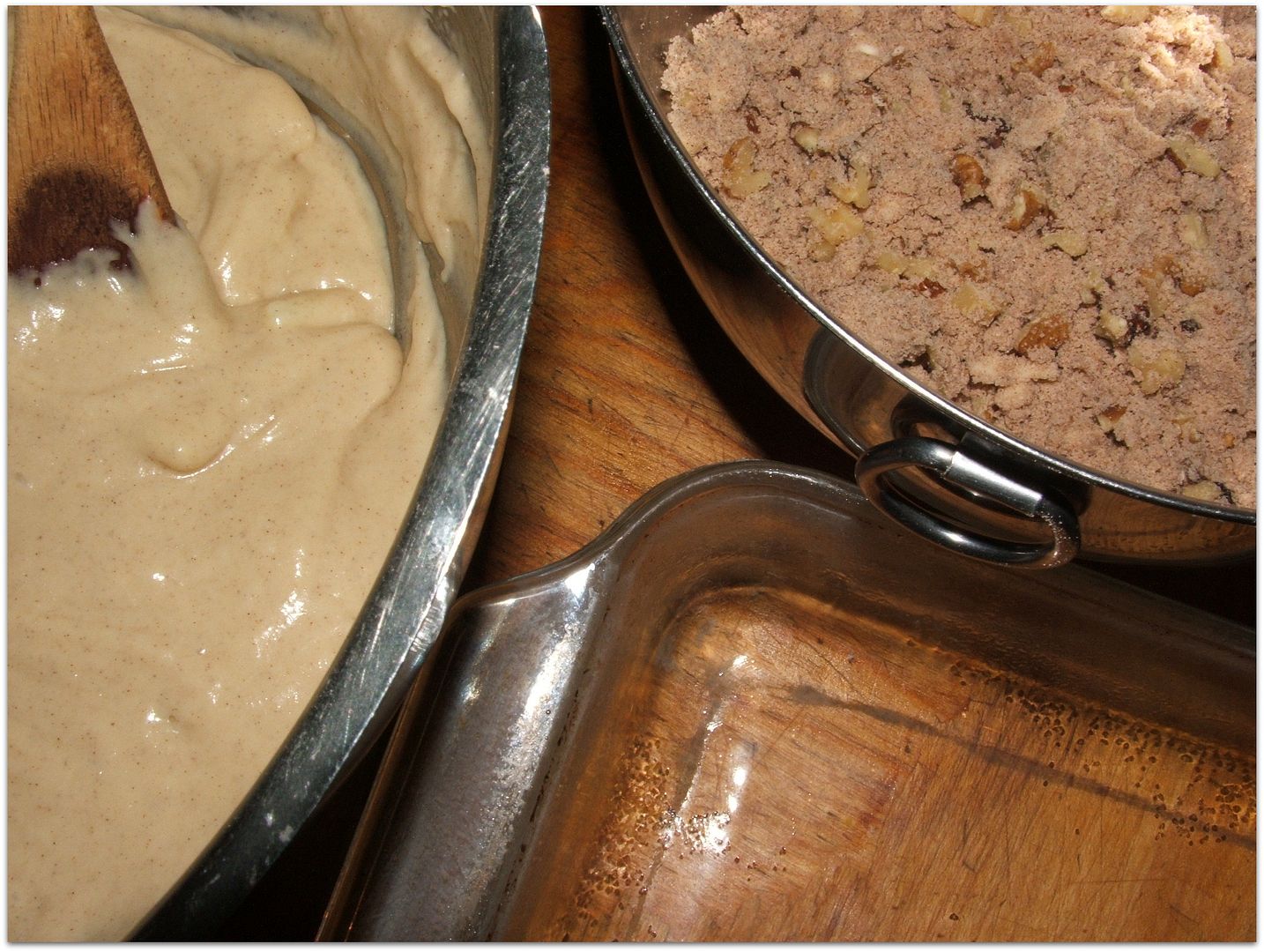 Assembly: In a sprayed/buttered square Pyrex pan - add half of the cake dough and then dot with half of the streusel. Then repeat with the second portions of each (see picture below on the left). Bake in a preheated 350 degrees for 40 to 45 minutes (or until a toothpick inserted comes out clean).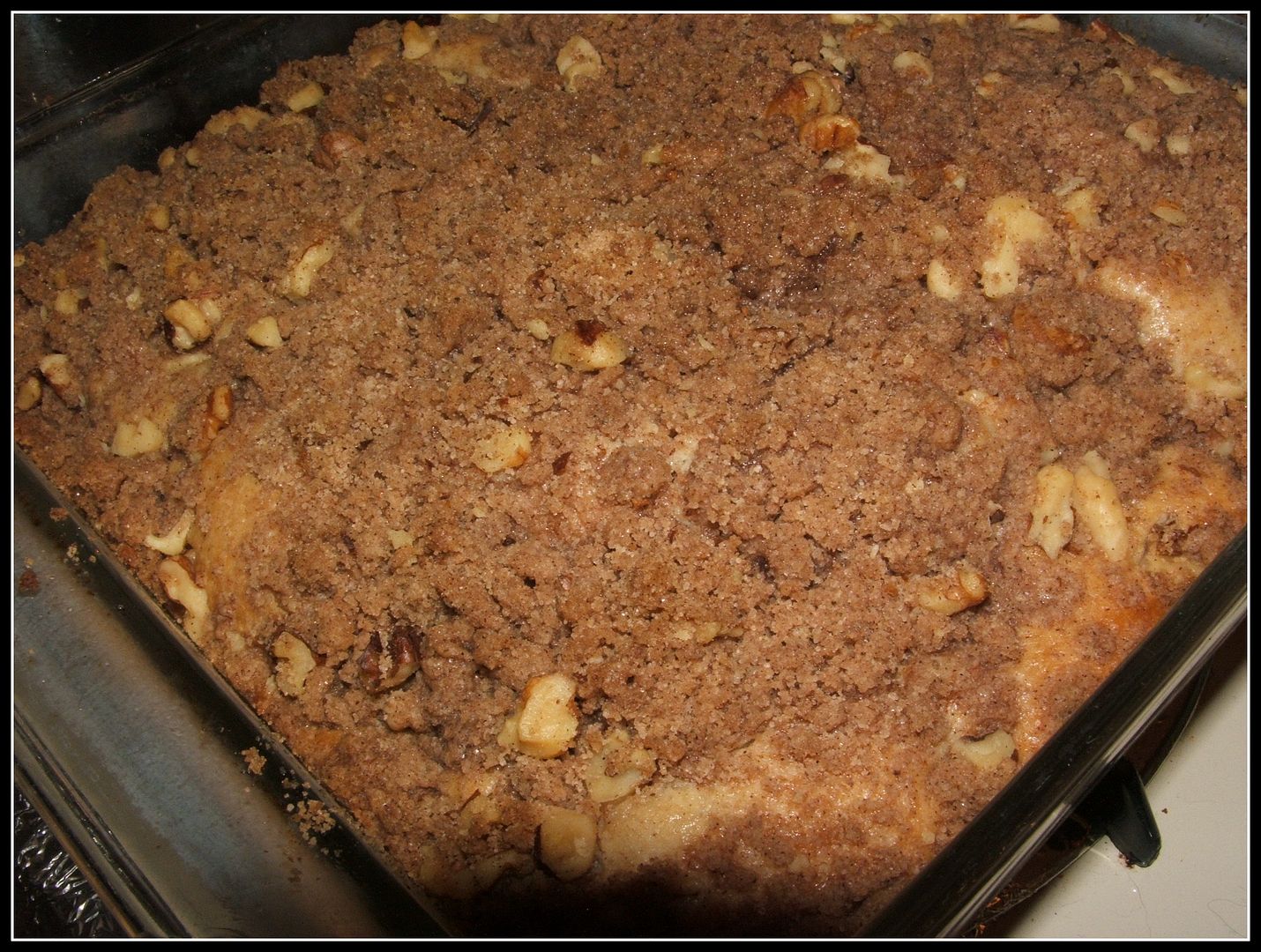 Allow to cool on a wire rack for about 10 minutes.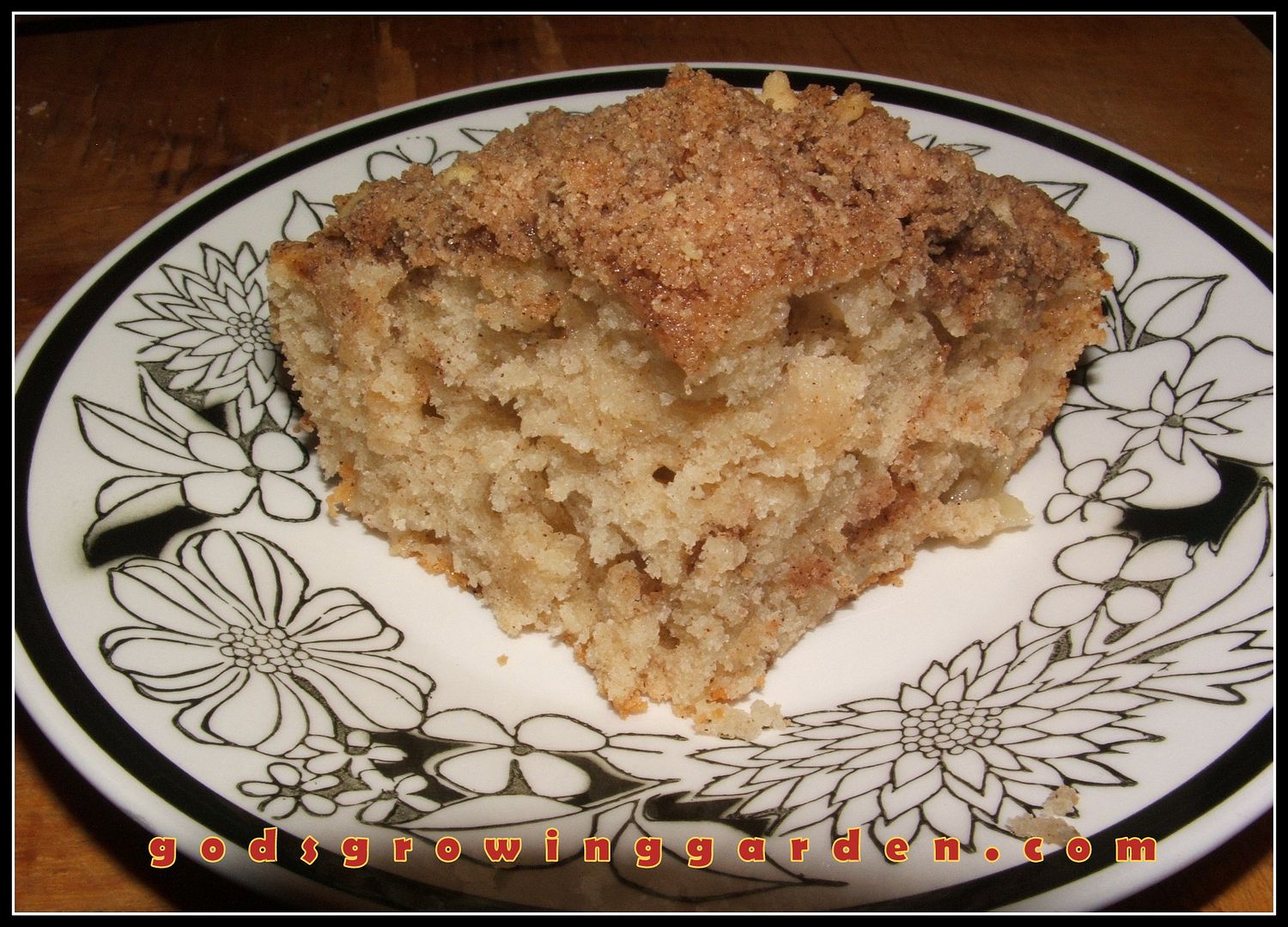 Copyright, Permissions& Disclaimer

Shared with:
Happiness is Homemade
Over the Moon Linky Party
Oh My Heartsie Girls Wonderful Wednesday
You're the STAR
Tuesdays with a Twist
Wonderful Wednesday Blog Hop
Thursday Favorite Things
Friday Feature Linky Party
______________________________________________________________
(Checkout this month's wonderful Sponsor!)
Cynthia from "ShorelineDesigned"
Handmade one-of-a-kind jewelry & beads made from beautiful beach stones from the Great Lakes Shoreline.
Travel along the shoreline with Cynthia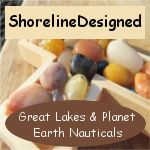 (Please click on the ad above to view her shop)