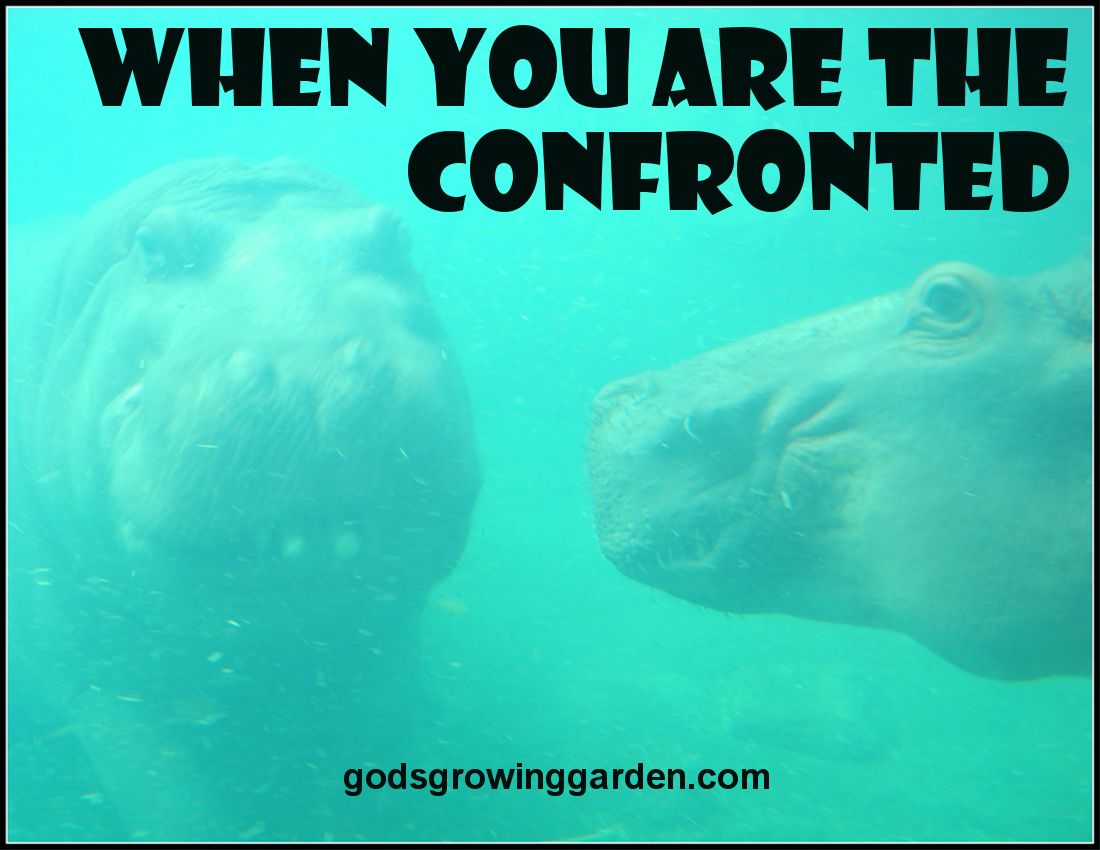 When You Are The Confronted
Over the past 6 weeks we have been studying how to hold each other accountable for our actions (click
HERE
to read "
Accountability and Admonishment
"), we have also been learning the difference between encouraging others and rebuking when they have sinned (click
HERE
to read "
Encouragement vs Admonishment
"). Last week we talked about Knowing When To Walk Away (click HERE to read).
Today we will focus on how to respond when you are the confronted.
1. Go To God
When someone comes to you and points out a sin that you have committed, the first step in response should be going to God in prayer. Ask the Lord to make clear the sin that you have committed and ask for His strength and wisdom in correcting your wrongdoing. After your repentance you will be relieved and receive "times of refreshment" from the Lord (see Bible verse below)
2. Be Honest With Yourself
It's just natural for our first instinct to be offended when we are confronted with a wrongdoing. We want to run away. The modern way is to AVOID, DENY & IGNORE. Nothing good will come from hiding our sins - repent and God's mercy will be found.
"
Whoever conceals their sins does not prosper,
but the one who confesses and renounces them finds mercy." Proverbs 28:13
3. Don't Switch The Blame To The Accuser
This might seem like the easier way - to twist the truth and switch the blame on the person who is doing the confronting. I think that the analogy in the verses below makes this point so easy to understand. Pointing out the faults of others cannot be done if you can't see past your own sin. We must deal with our own sin before we can point our finger at others.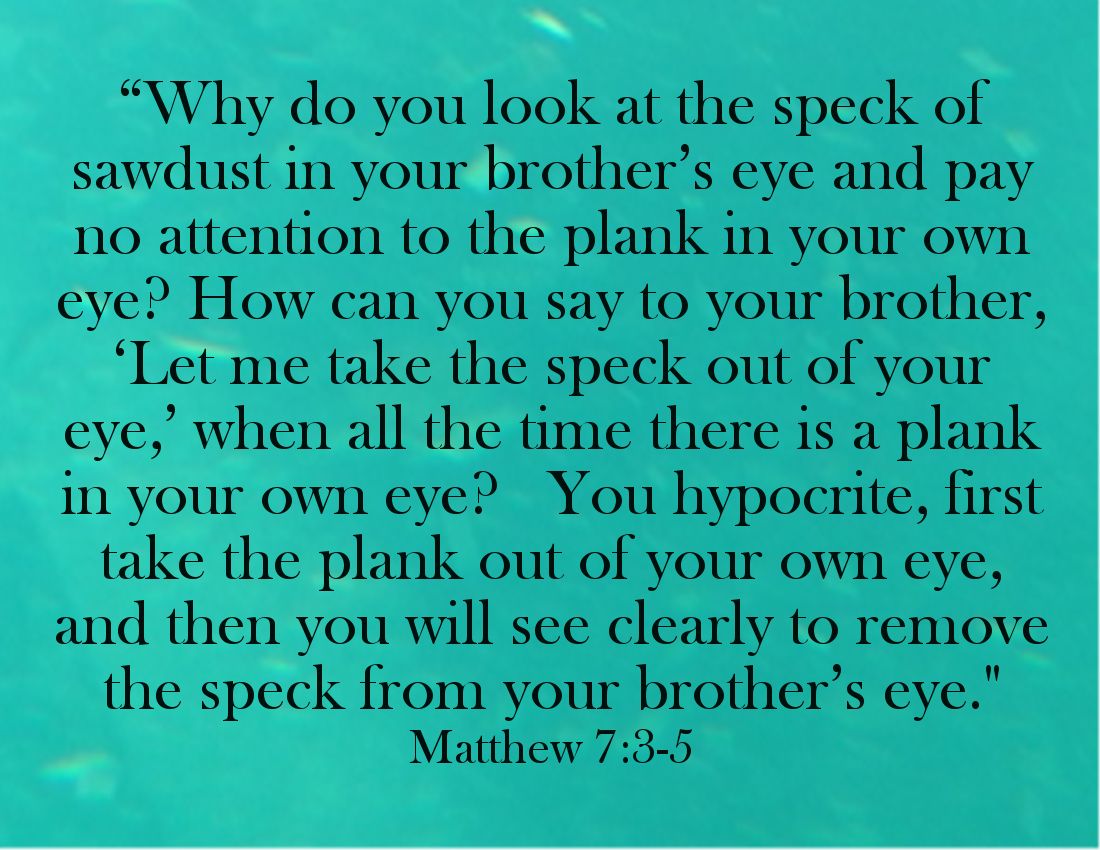 4. Don't Punish Yourself
Yes, we must be honest and admit our sins and then change our actions in the future, but sometimes we can become so upset and depressed about the sin that we can't even forgive ourselves. We start to punish ourselves for the sin committed. If God has forgiven you (which He has), then you MUST forgive yourself and move on.
5. If You Are Falsely Accused
There might be times when you are being confronted for a sin or action that you did not commit. Of course the obvious response will be to defend yourself but sometimes the accusations will continue and turn into persecution. In these situations you must be steadfast and continue to tell the truth and do what is right. You are only responsible for your own actions.
"
Blessed are those who are persecuted because of righteousness,
for theirs is the kingdom of heaven. Blessed are you when people insult you, persecute you and falsely say all kinds of evil against you because of me."
Matthew 5:10-11
Being confronted is never an enjoyable time but repentance and endurance will make you into a better Christian.

Shared on:
Over the Moon Linky Party
Happiness is Homemade
Thursday Favorite Things
Friday Feature Linky Party
Pretty Pintastic Party
Wonderful Wednesday Blog Hop
Oh My Heartsie Girls Wonderful Wednesday
_____________________________________
"Prayer Warriors United" is a google+ Community where Christians come together in prayer.
C
lick HERE to view or join this community
If you need prayer please fill out this