"And there were shepherds living out in the fields nearby, keeping watch over their flocks at night. An angel of the Lord appeared to them, and the glory of the Lord shone around them, and they were terrified. But the angel said to them, 'Do not be afraid, I bring you good news of great joy that will be for all the people. Today in the town of David a Savior has been born to you; he is Christ the Lord. This will be a sign to you: You will find a baby wrapped in cloths and lying in a manger.' Suddenly a great company of the heavenly host appeared with the angel, praising God and saying, 'Glory to God in the highest, and on earth peace to men on whom his favor rests.' When the angels had left them and gone into heaven, the shepherds said to one another, 'Let's go to Bethlehem and see this thing that has happened, which the Lord has told us about.' So they hurried off and found Mary and Joseph, and the baby, who was lying in the manger. When they had seen him, they spread the word concerning what had been told them about this child, and all who heard it were amazed at what the shepherds said to them. But Mary treasured up all these things and pondered them in her heart. The shepherds returned, glorifying and praising God for all the things they had heard and seen, which were just as they had been told." Luke 2: 8-20
It is interesting that the shepherds were the first ones to be told about the birth of Jesus. Shepherding was a lowly job (no offense against any sheep farmer today) - they were uneducated and others knew that they could not have made up such a story. Just imagine a "company of hosts" - how many were there? - hundreds.....thousands. A
choir of angels - what that must have sounded like! The shepherds would have been able to give a detailed account of what they saw - this was even more proof to others that this could not have been made up by the shepherds. Everyone of that day who heard this story from the shepherds believed them: "and all who heard it were amazed at what the shepherds said to them."
The shepherds were told first to show the world that Jesus came to save us all - It doesn't matter if you are poor or rich, weak or strong, it doesn't matter if you are Jew or Gentile - Jesus is the Savior of all!
Let's glorify and praise God for all that He has done for us and for all that "we have heard and seen"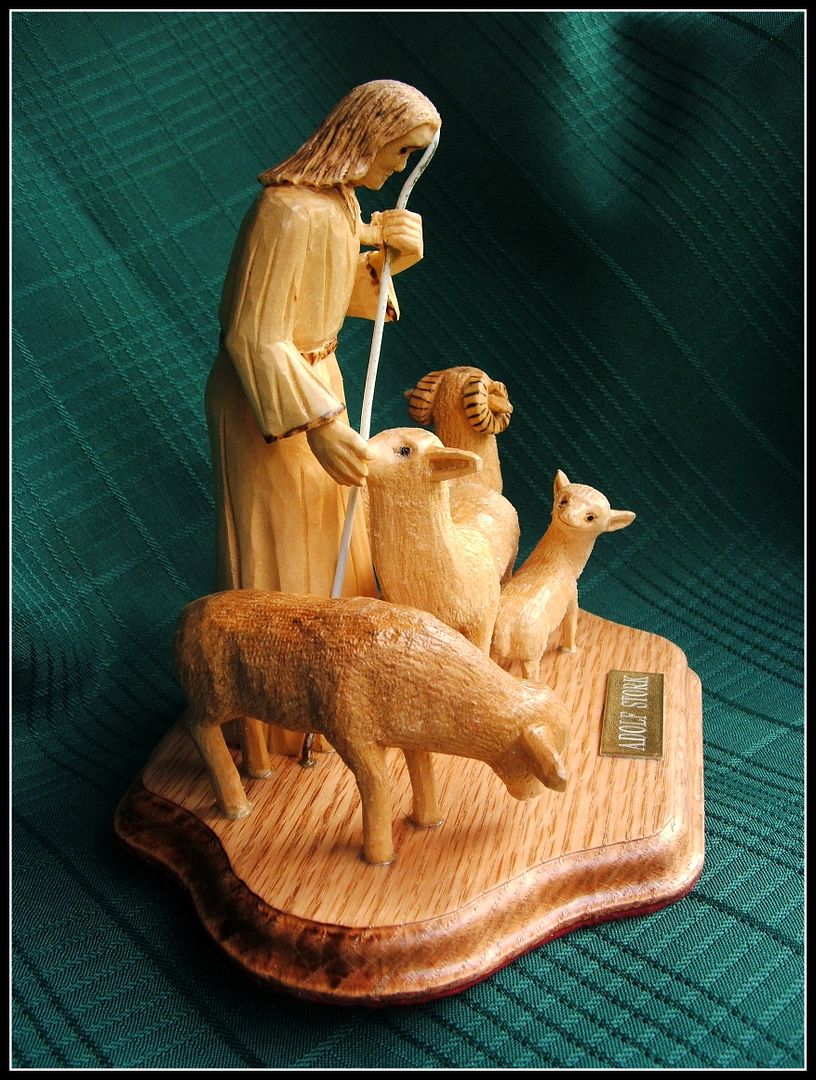 Hand carved wooden sculpture by Adolf Stork
Hand carved wooden sculpture by
Adolf Stork.
-

Thank you Mr. Stork for this amazing gift - words cannot describe how touched I am by your generosity and how precious this figurine is to me.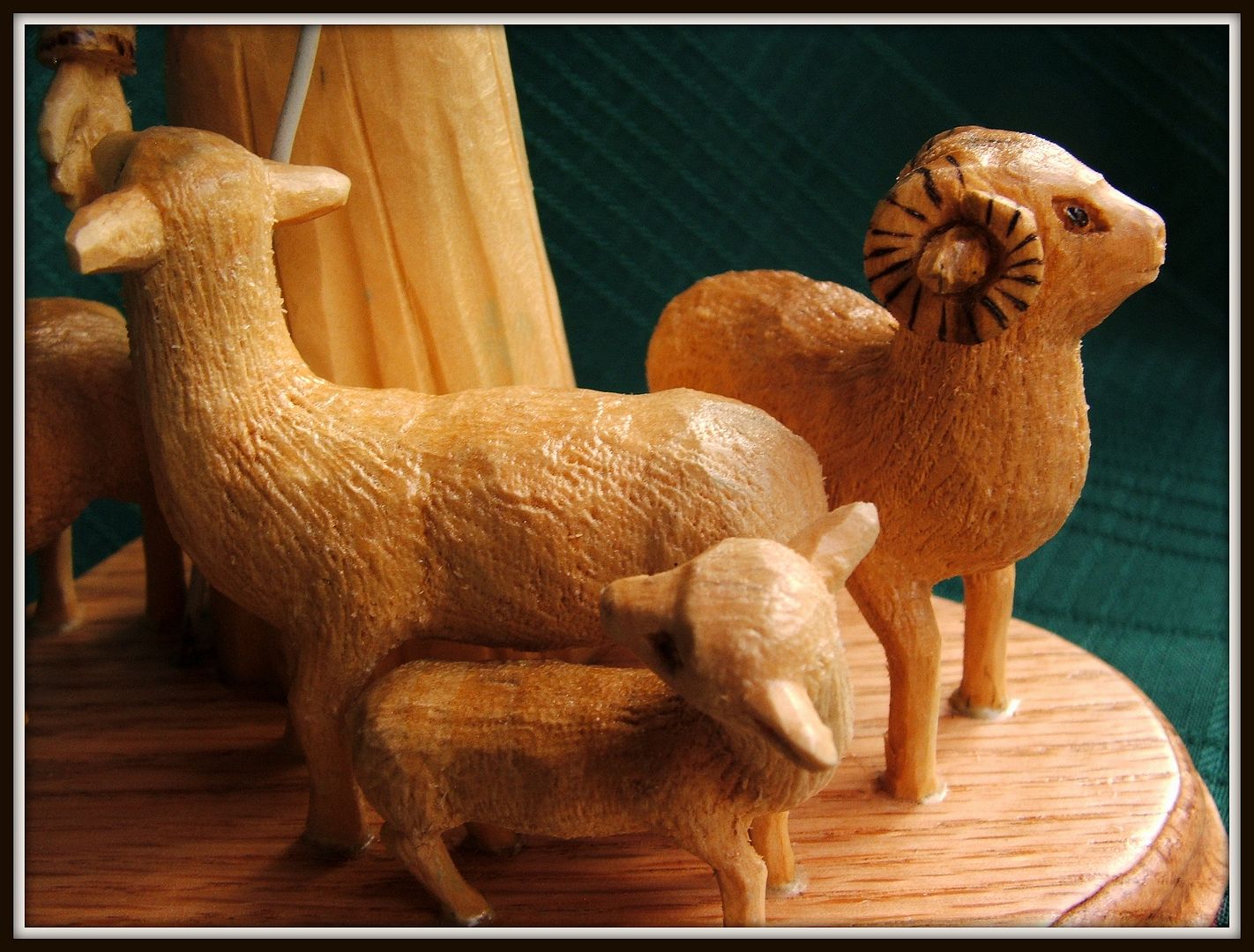 Hand carved wooden sculpture by Adolf Stork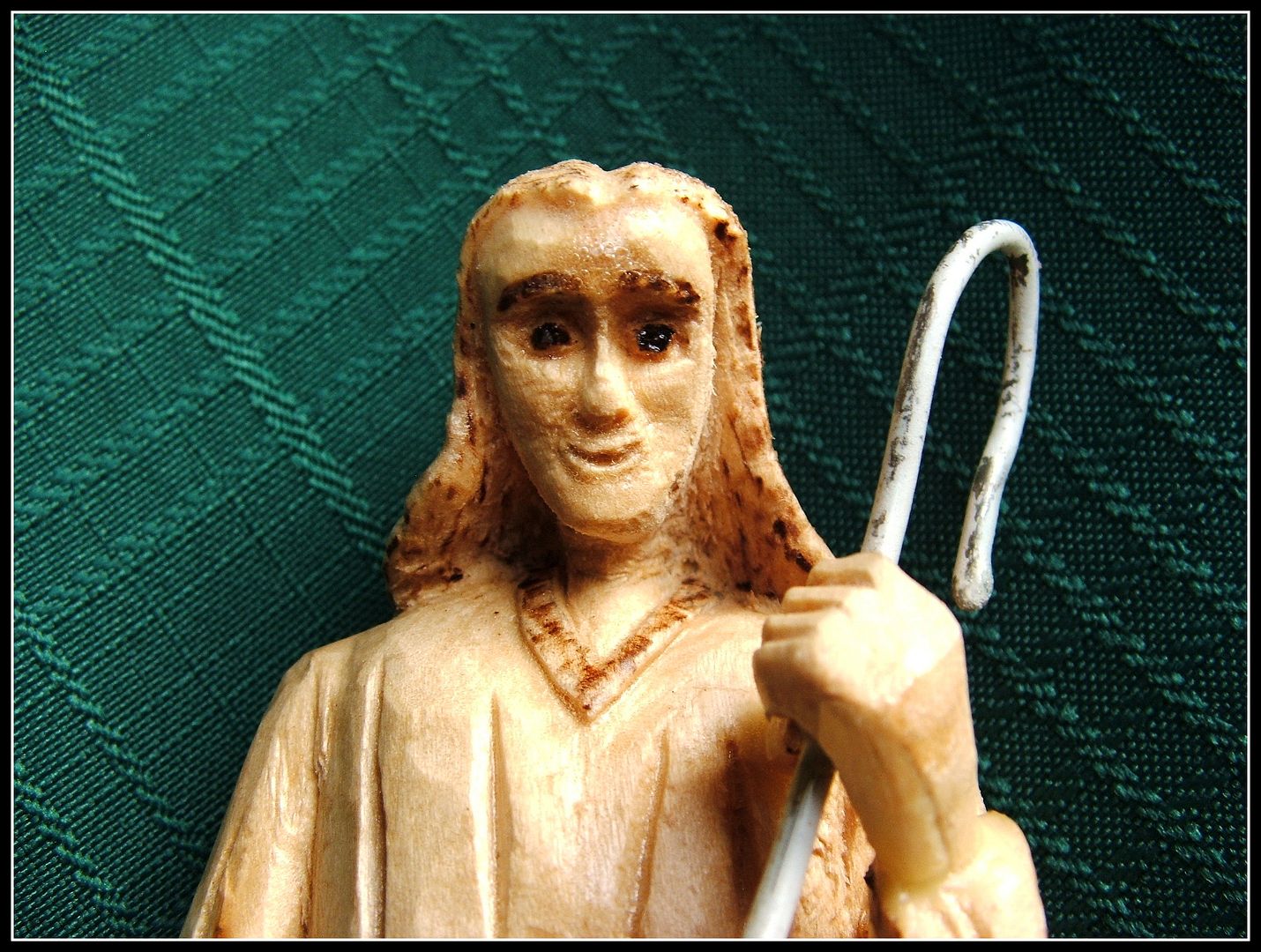 Hand carved wooden sculpture by Adolf Stork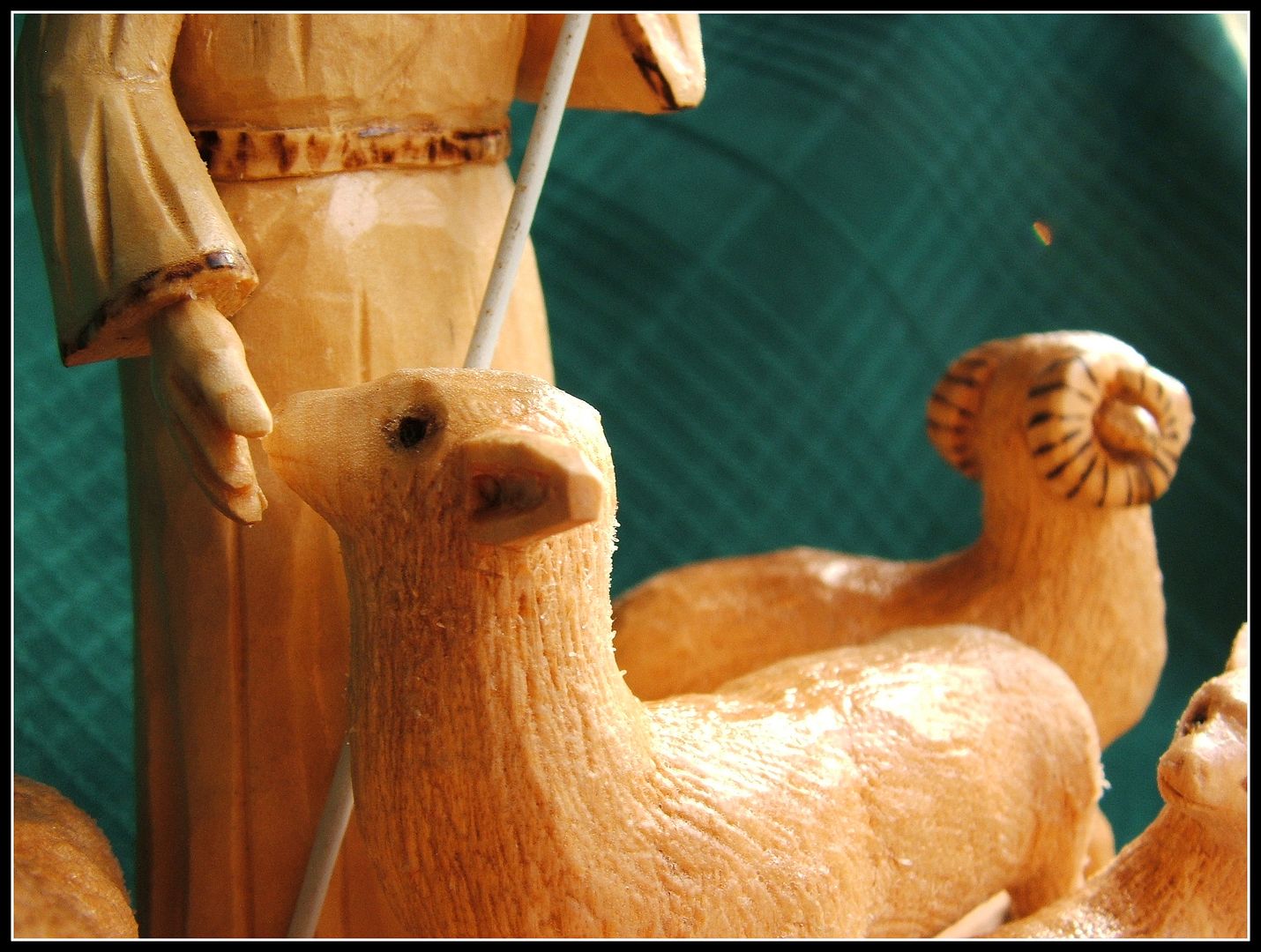 Hand carved wooden sculpture by Adolf Stork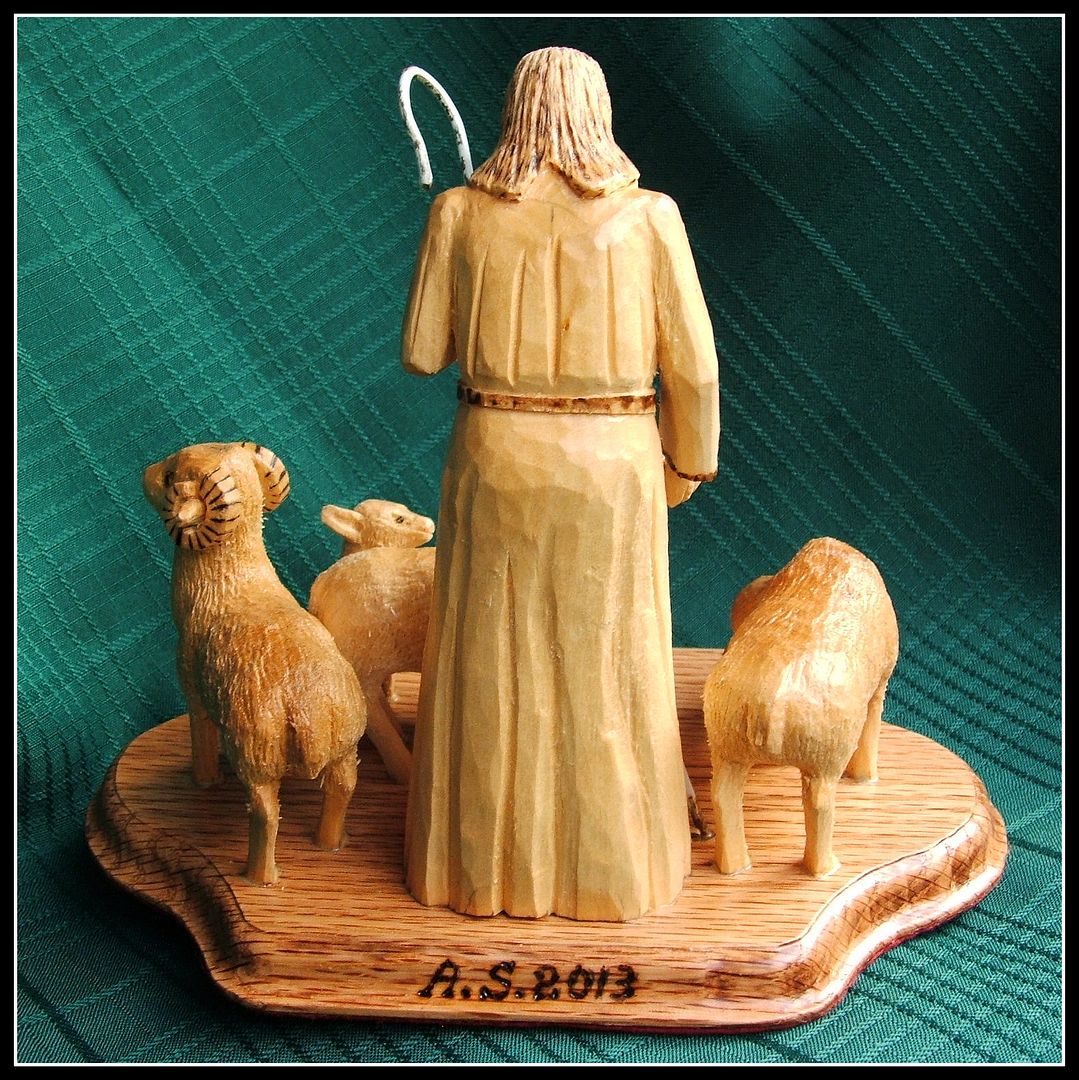 Hand carved wooden sculpture by Adolf Stork