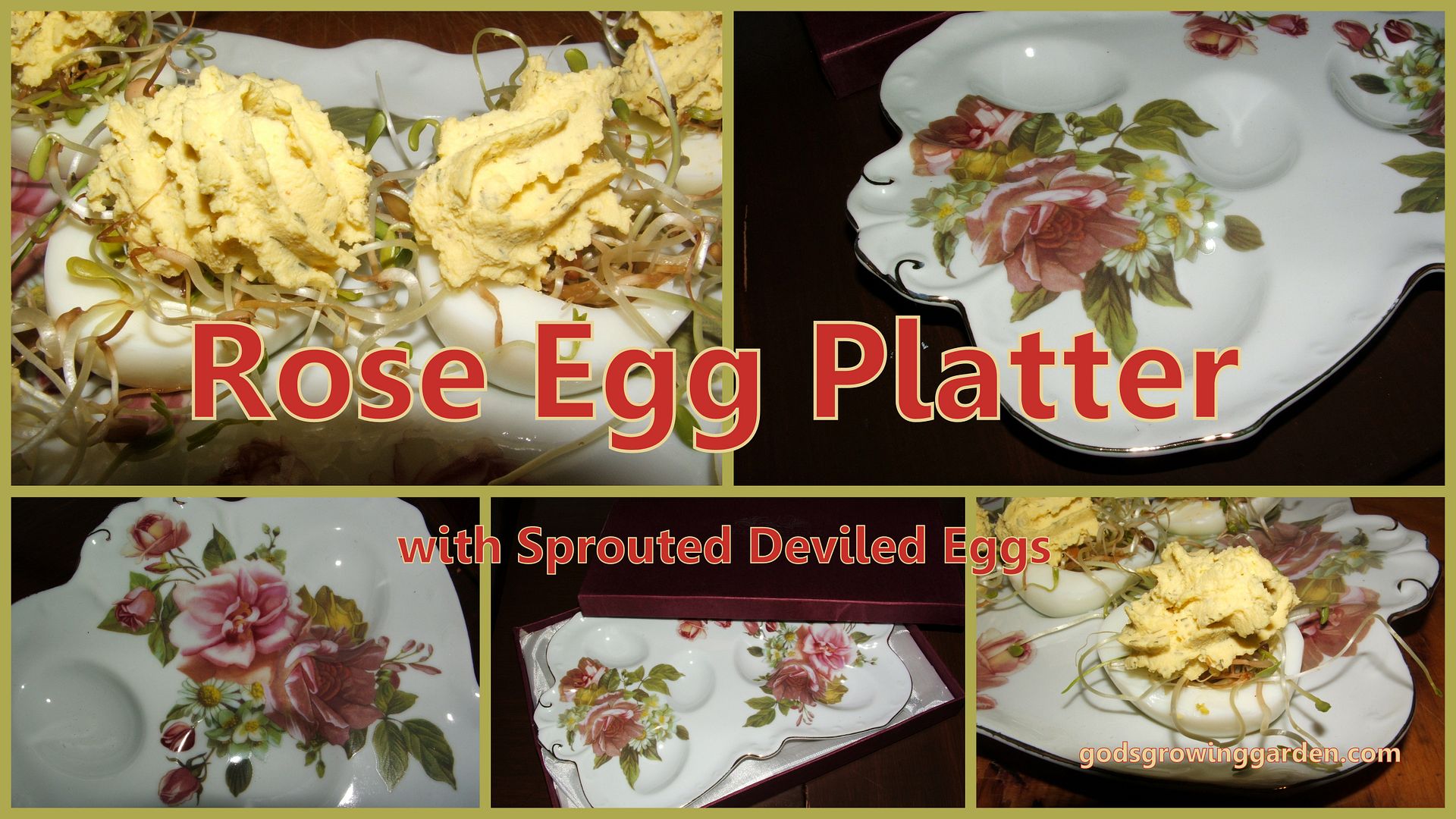 Rose Egg Platter with Sprouted Deviled Eggs
The month of February has been about either Chocolate or Roses here on godsgrowinggarden.com . This beautiful Egg Platter was a Christmas gift from my parents - I love roses & as many of you know my dad's roses have been a regular feature on this blog "Frank's Flowers".
With the lack of fresh veggies from the garden I have been trying to use bean sprouts as much as possible. Today I will share with you my "Sprouted Deviled Eggs".
NOTE: This is not something that you will want to serve if the Queen of England is coming to visit - it's impossible to be "prim & proper" when sprouts flop down onto your chin ;-)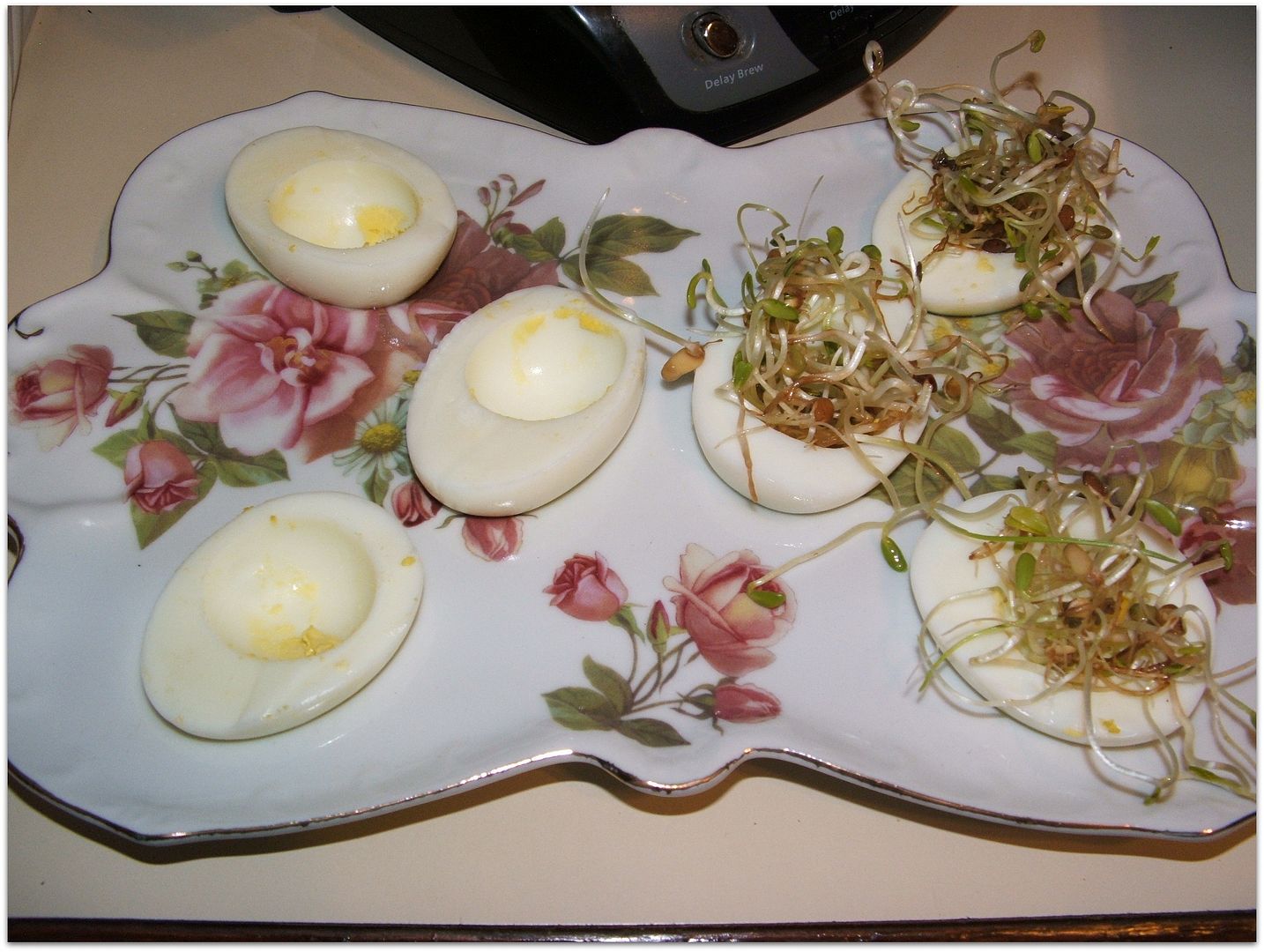 Sprouted Deviled Eggs
8 eggs (hard boiled - click HERE to see how)
1/2 teaspoon dried dill weed
1/2 cup bean sprouts (washed & completely drained) (I used radish sprouts that have a slight radish taste however alfalfa works well also)
Boil the eggs, drain, cool, peel, split each egg in half (the long way- vertical) & then place the yolk in a separate bowl (place the white on your platter or deviled egg container). Using an electric mixer blend the yolks, sour cream, salt, dill & pepper until combined. Now fill each egg white portion with a few fully drained sprouts (place them in the indented part of the white). Using a cookie press or cake decorator - press/pipe the egg yolk mixture onto the middle of each sprout bunch.
Chill, Serve & ENJOY!!
Linked to:
Meandering Mondays
Turn It Up Tuesdays
Tuesdays with a Twist
Adorned From Above
The Homemaking Party
Four Seasons Blog Hop
Thursday Favorite Things
Google+ Growing Circles Hop
Real Food Fridays
Weekend Re-Treat
Saturday Sharefest
______________________________________________________________________
Please checkout this month's wonderful Sponsor!!
"Cuddlebug Cuties" is one of the most enchanting and charming blogs that you will ever visit. Anna is the amazing artist & crafter behind this blog - the characters that she draws will put a smile on your face! (her blog also has blog hops, giveaways & other great crafty tips)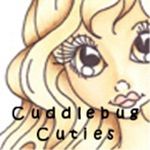 (Please click on the ad above)