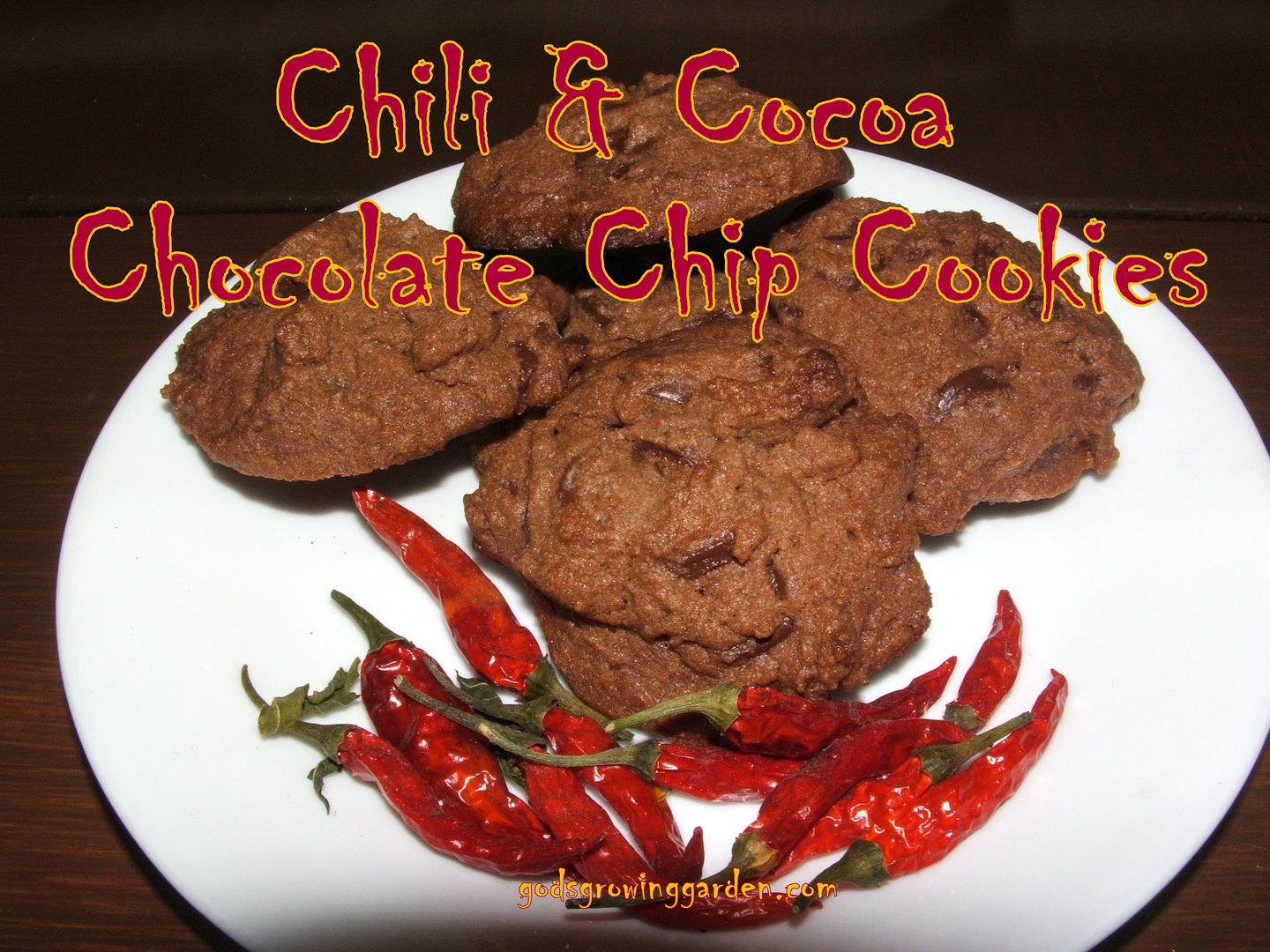 Chili & Cocoa Chocolate Chip Cookies
Whenever the weather starts to turn colder I seem to crave chocolate and spice - that's what gave me the idea of combining cocoa, chocolate & chili!!! There's a little bit of a delayed spice reaction but this cookie will warm you up from the inside out.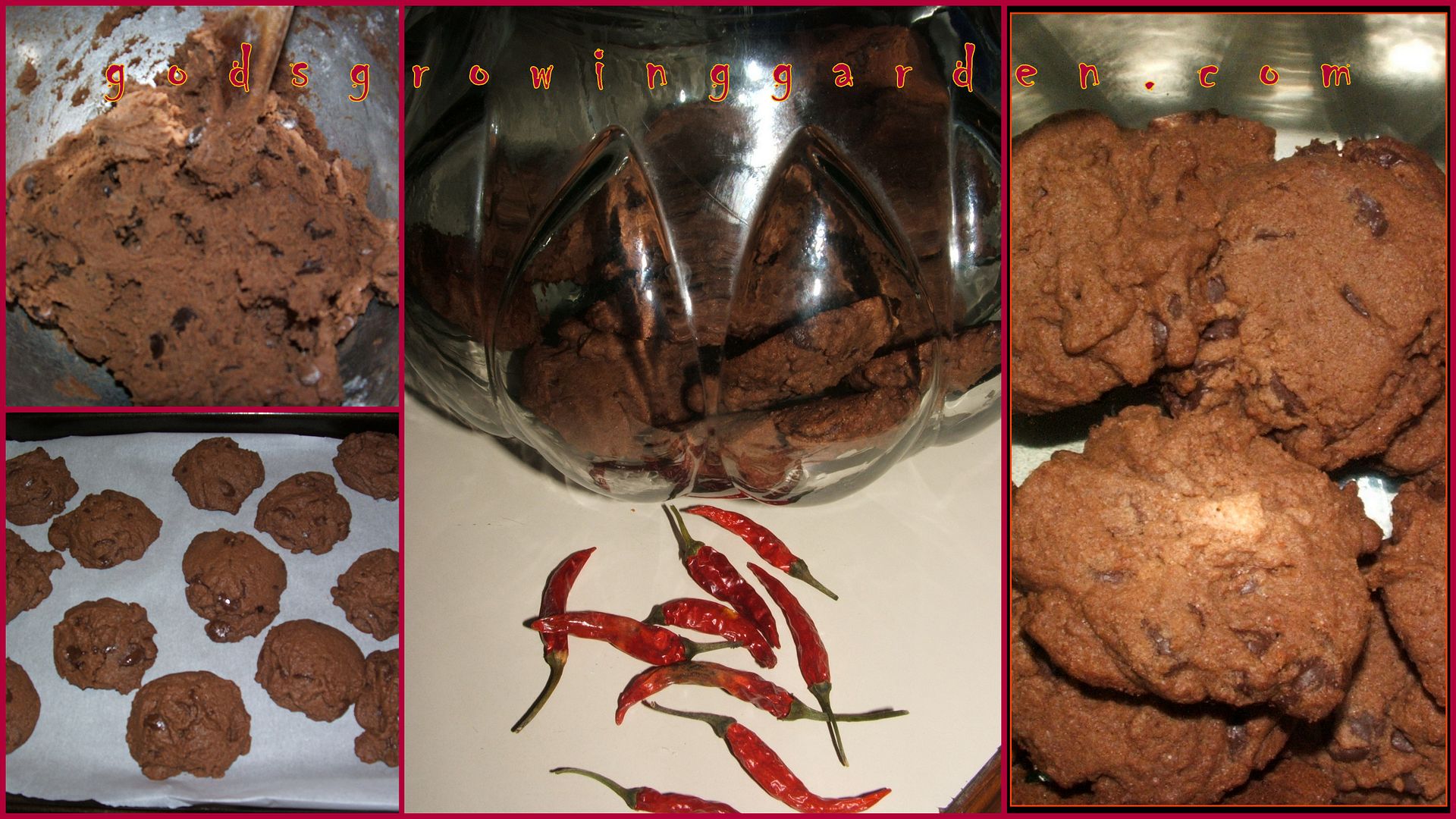 3/4 cup butter (softened)
1 to 1 1/2 cups chocolate chips
1 teaspoon vanilla extract
1(+) teaspoon chili powder (this is an Indian red chili powder - do NOT use the kind of chili powder that you use for making Chili - if you don't have the Indian type of chili powder then substitute ground cayenne pepper) (also, you may add more than 1 teaspoon if you really like spice)
Optional - 1/2 cup chopped nuts (pecans, walnuts, almonds or even macadamia)
In a large mixing bowl & with an electric mixer - cream together both sugars & the butter until slightly fluffy. Add the egg and vanilla - mix just until combined. Now by hand with a wooden spoon mix in the flour, cocoa powder, baking powder & chili powder and stir until combined. Finally, stir in the chocolate chips (& nuts if you are adding them).
Drop by teaspoonful on a parchment lined cookie sheet & bake in a preheated 375 degree oven for 8 to 10 minutes (or until desired doneness is achieved).
Cool on a drying rack, serve & ENJOY!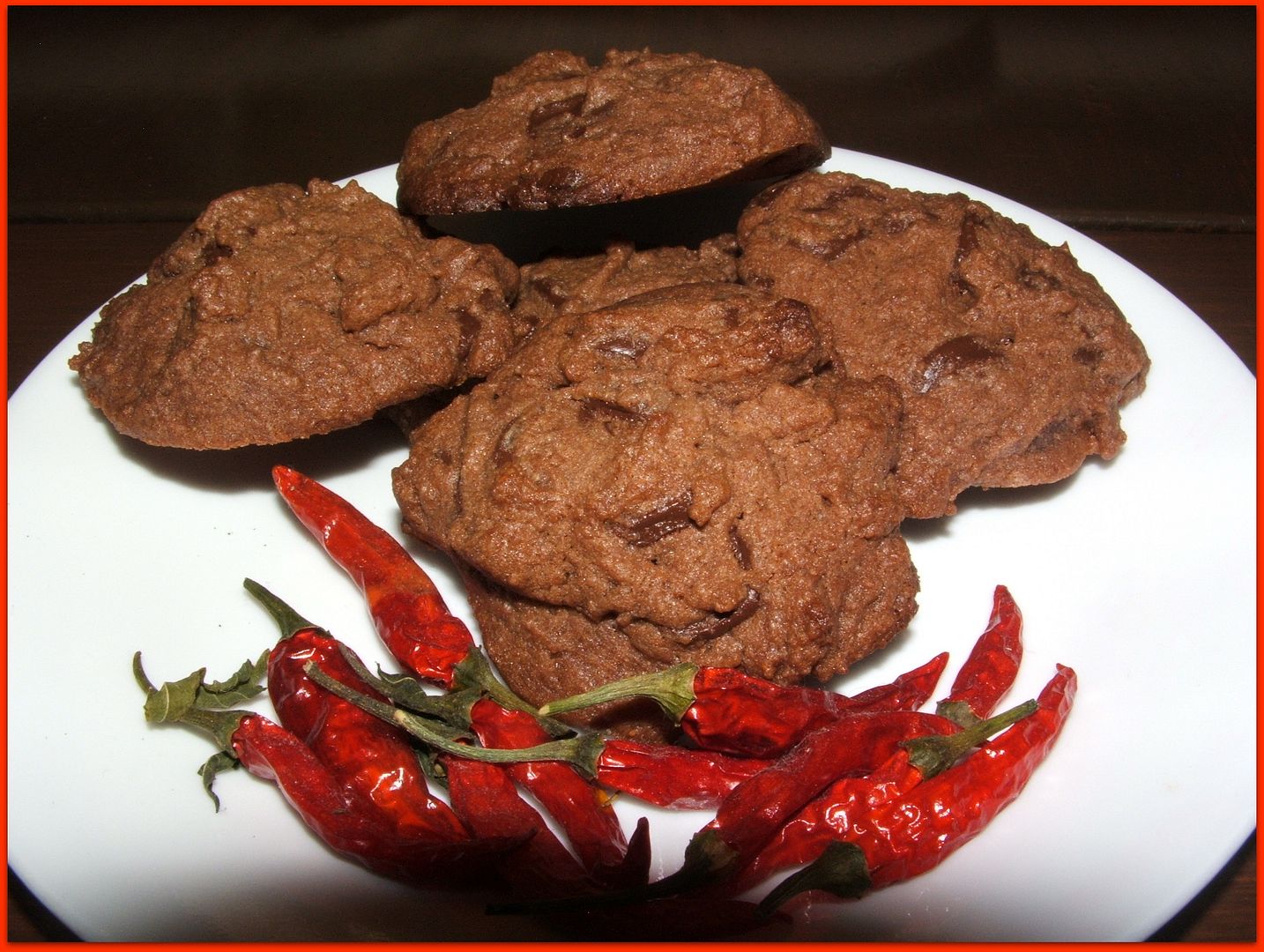 Linked to:
SITS Sharefest
Creative Style Link Up
Happiness is Homemade
LouLou Girls
Tuesdays with a Twist
#WakeUpWednesdayLinky
Tickle My Tastebuds
#GrowingCirclesHop
Weekend Retreat
Freedom Fridays
TGIF Blog & Instagram Hop
You're the Star
_________________________________________
Click the button below to buy my Children's Picture ebook for Christmas: