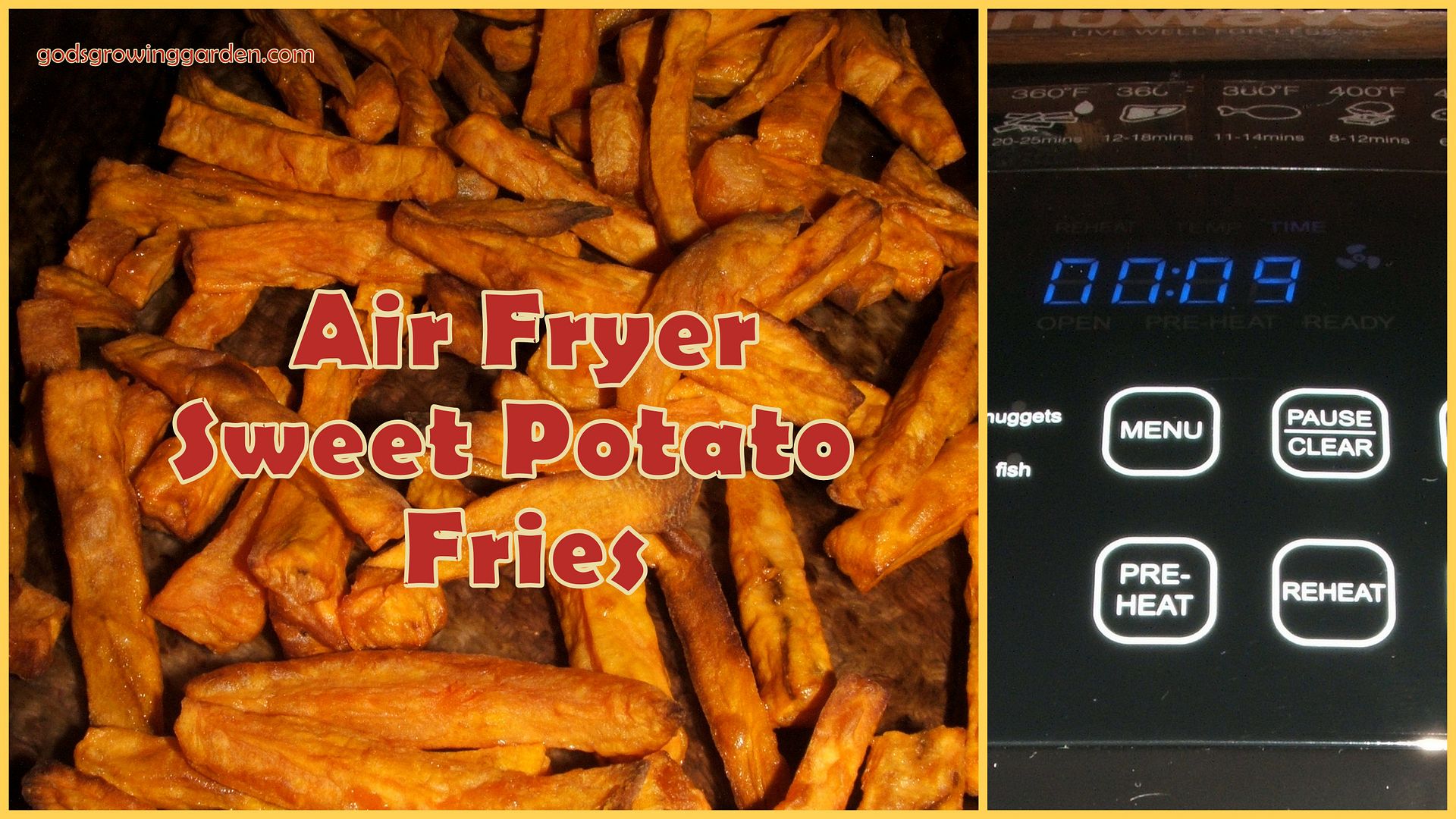 Air Fryer Sweet Potato Fries
Our sweet potato crop this year was abundant and continues to be delicious! Each harvest I always try to create new recipes using sweet potatoes. Most recently I shared my (click on title to view entire post):
Lemon Pepper Sweet Potato Side Dish
and here is a compilation of previously shared sweet potato recipes:
Thankful for Sweet Potatoes
Today I am sharing my Sweet Potato Fries recipe. I cooked these fries using my Air Fryer. Trust me, use an Air Fryer - you won't miss the dripping grease and bloated gut (which usually happens when eating deep fried foods).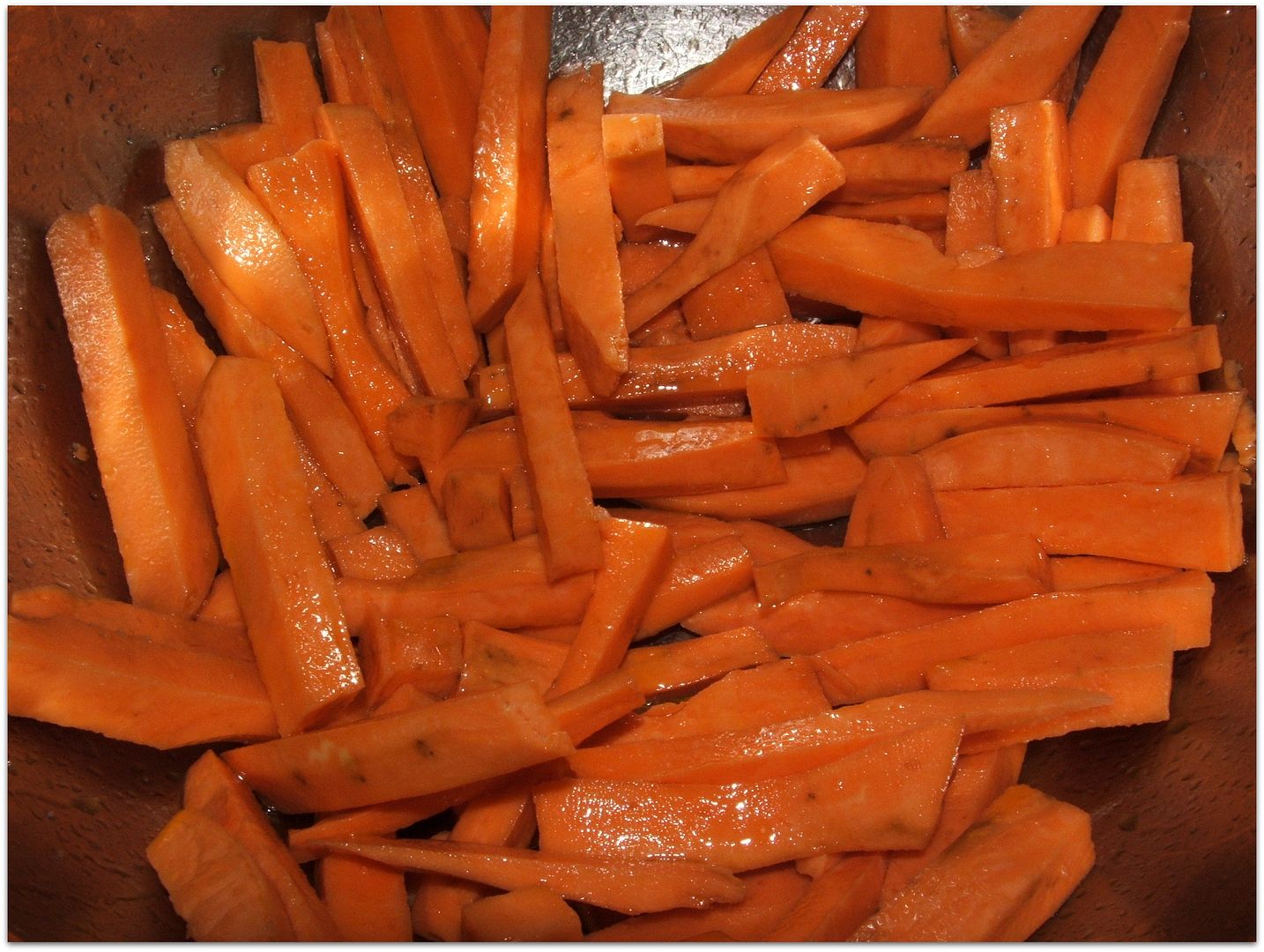 4 large sweet potatoes (peeled, sliced into fry size, rinsed)
1 to 2 tablespoons olive oil
seal salt or season salt to taste
Begin by preparing the sweet potatoes as described above. After you have cut the sweet potatoes into fry size, place all cut fries into salt water for about 30 minutes. Rinse and pat dry. Pour all fries into a large bowl and coat with 1 to 2 tablespoons of olive oil. Cook in air fryer - following the manufacturer's instructions.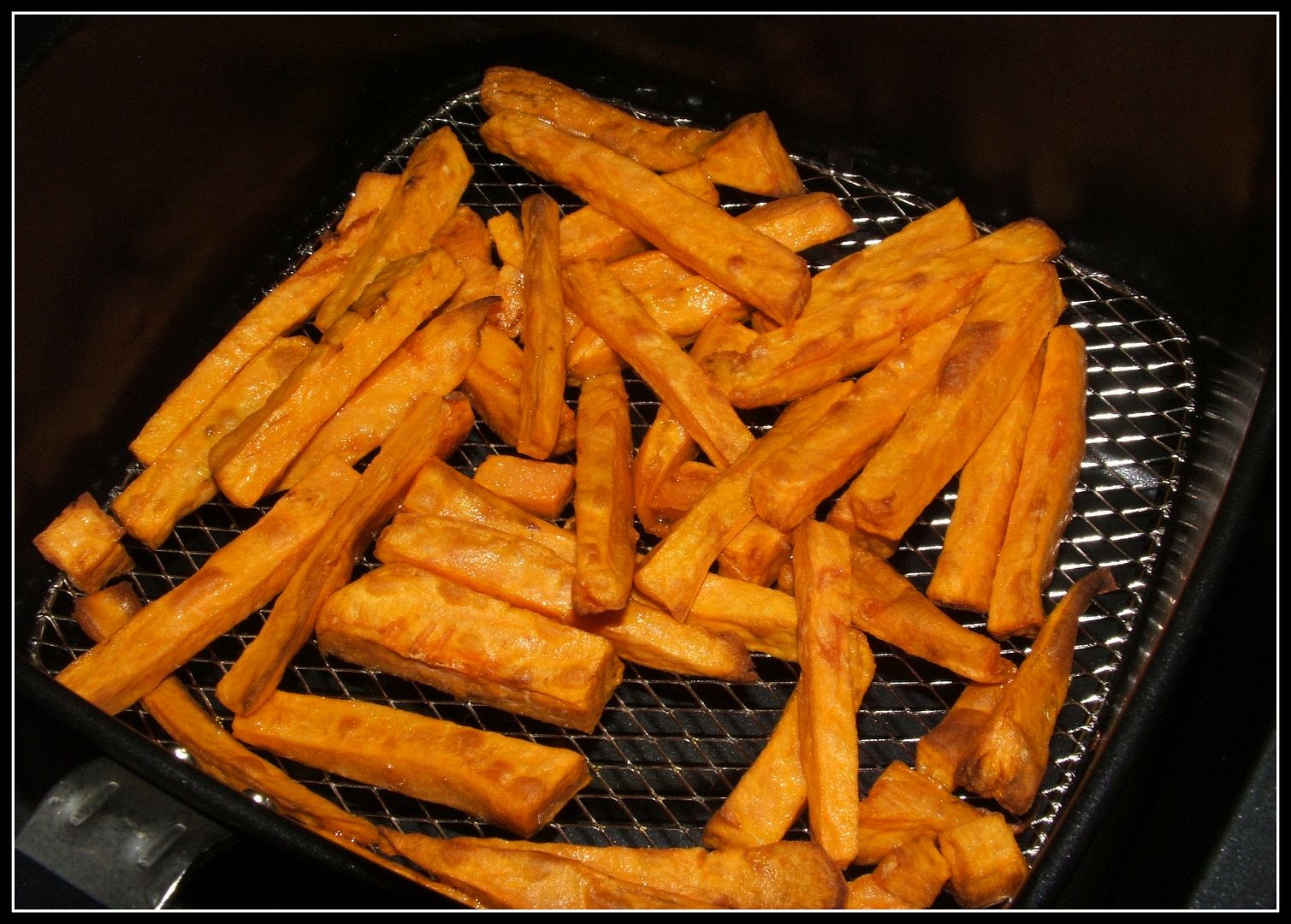 Serve, salt to taste or serve with ketchup. For something different try dipping these sweet potato fries in French Onion Chip Dip!
ENJOY!
(Caution - they will be hot!)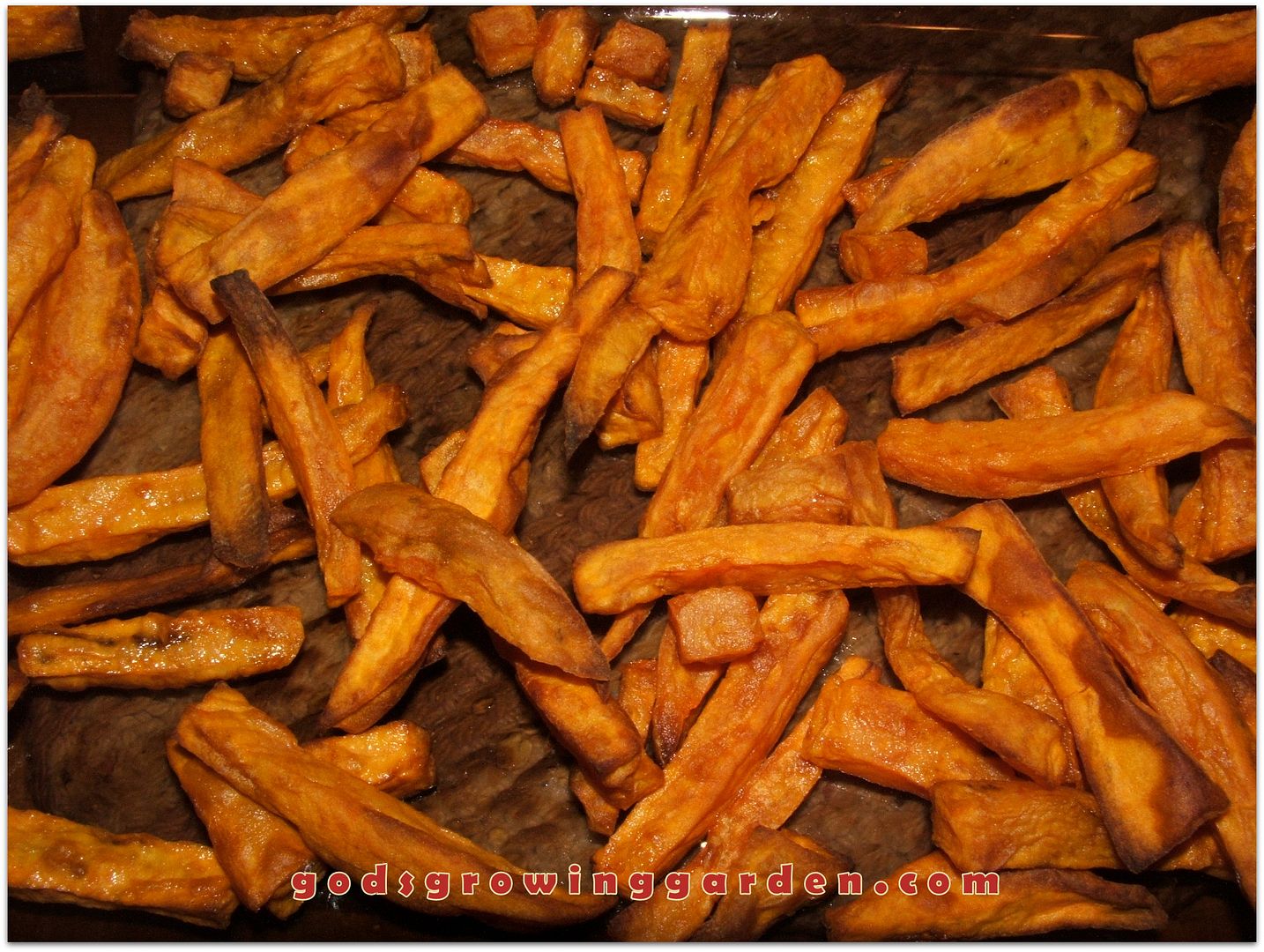 This post was featured on:
Over the Moon Link Party
__________________________________________________________________
Grow your own!
Many wonderful garden products from