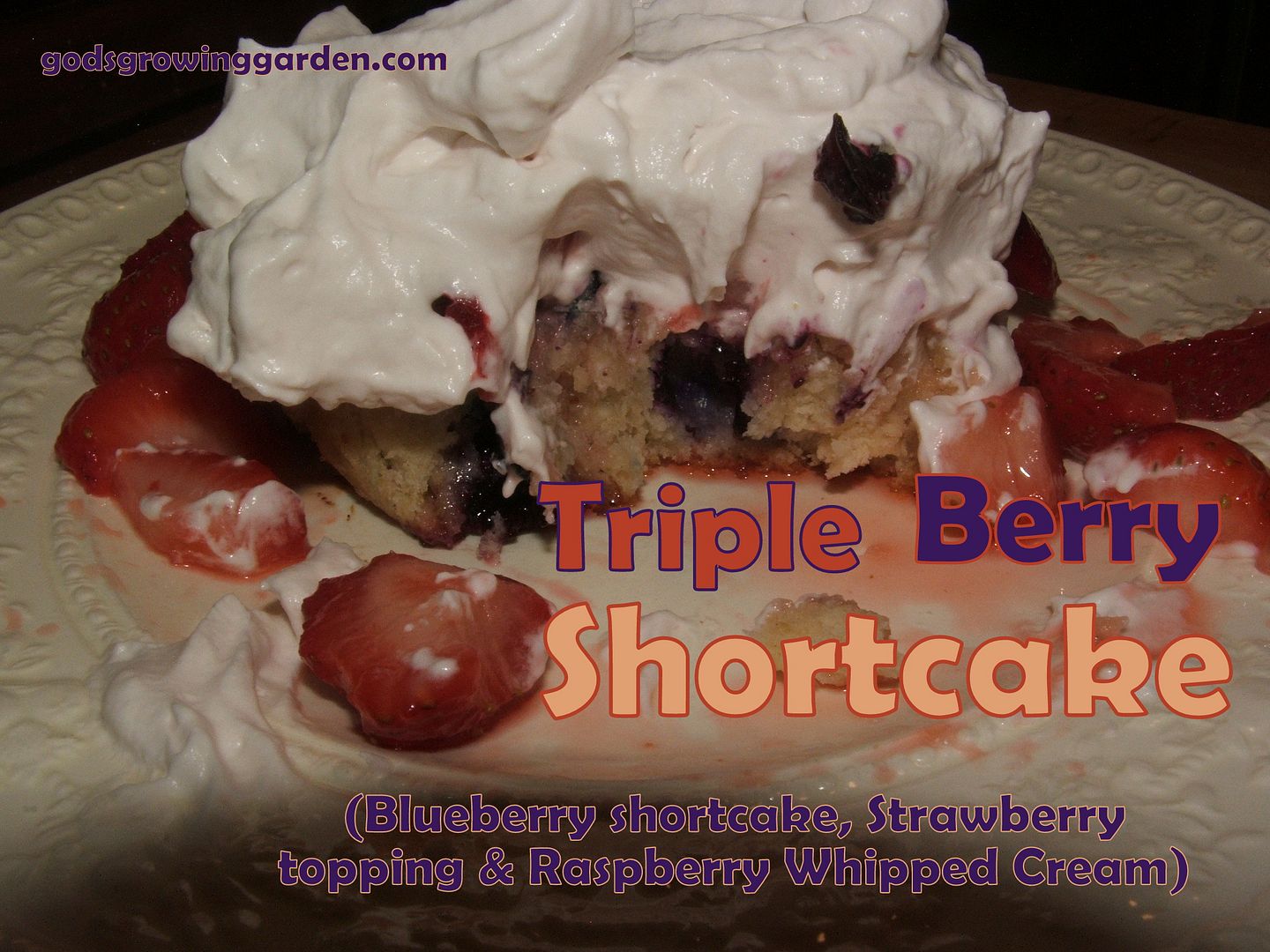 Triple Berry Shortcake
If you have followed me for any length of time then you will know that I love flavor combinations. In this creation I combined three berry flavors by making a blueberry shortcake, strawberry topping & a raspberry whipped cream. It's the ultimate twist to the traditional strawberry shortcake.
Begin by making the raspberry syrup which will flavor your whipped cream.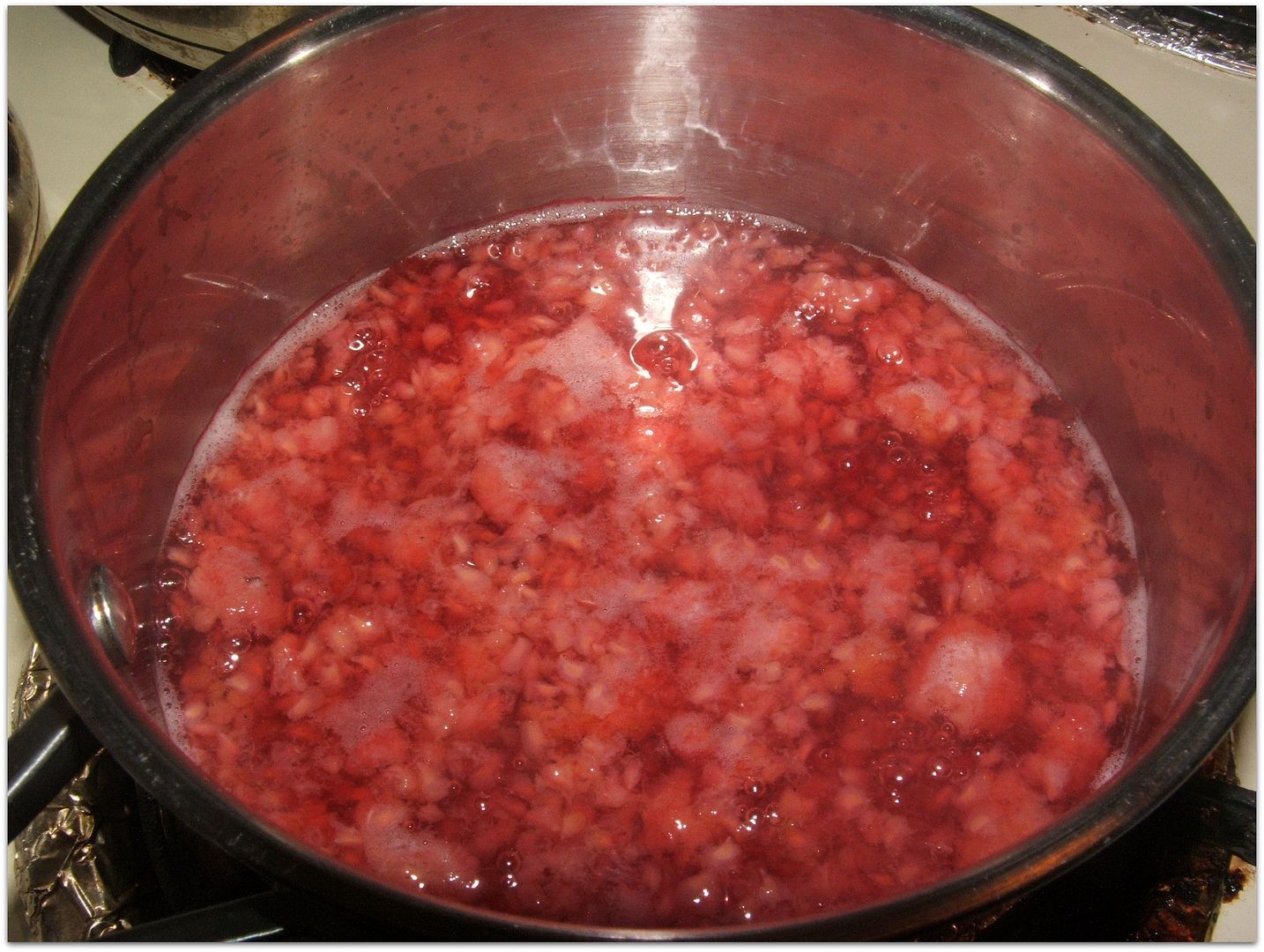 Printable Recipe
1/2 cup fresh raspberries
In a medium saucepan - combine the above ingredients. Bring to a boil and immediately turn down to a slow simmer uncovered for about 20 minutes (be sure to watch!! It could all evaporate if the heat is too hight).
Strain (see picture below) (straining will take about 30 minutes- just let all the juices drip out) You should have 1/4 cup of raspberry juice.
Allow to cool to luke warm.
In a small saucepan, stir together the sugar and cornstarch. Slowly pour in the cooled raspberry juice and stir until combined. Place on low heat and cook until thickened (STIRRING ALL THE TIME). Remove from heat, allow to cool and set aside until later.
Blueberry Shortcake(Biscuits)
1 tablespoons sugar (plus extra set aside for dipping later)
3 teaspoons baking powder
1/2 cup fresh blueberries
Preheat oven to 450 degrees.
Mix the dry ingredients (flour, sugar, baking powder & salt) together in a large bowl. Cut the butter into the dry ingredients using either a pie cutter or a fork. Once the dough looks chunky or crumbly - then stir in the milk using a wooden spoon. Finally, stir in the blueberries until combined (see picture below).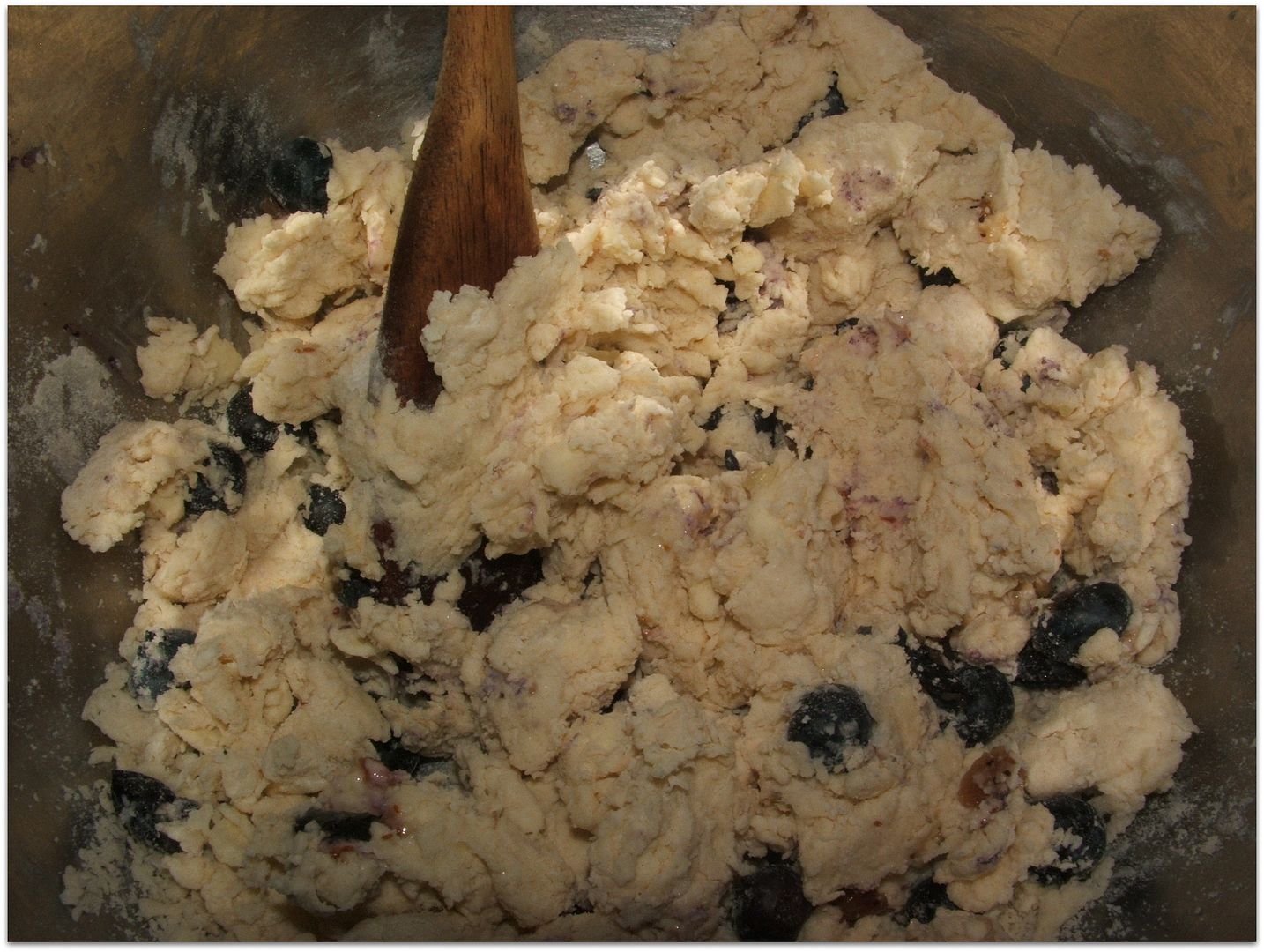 Using your clean hands - combine the dough and form it into a log (as seen in picture below).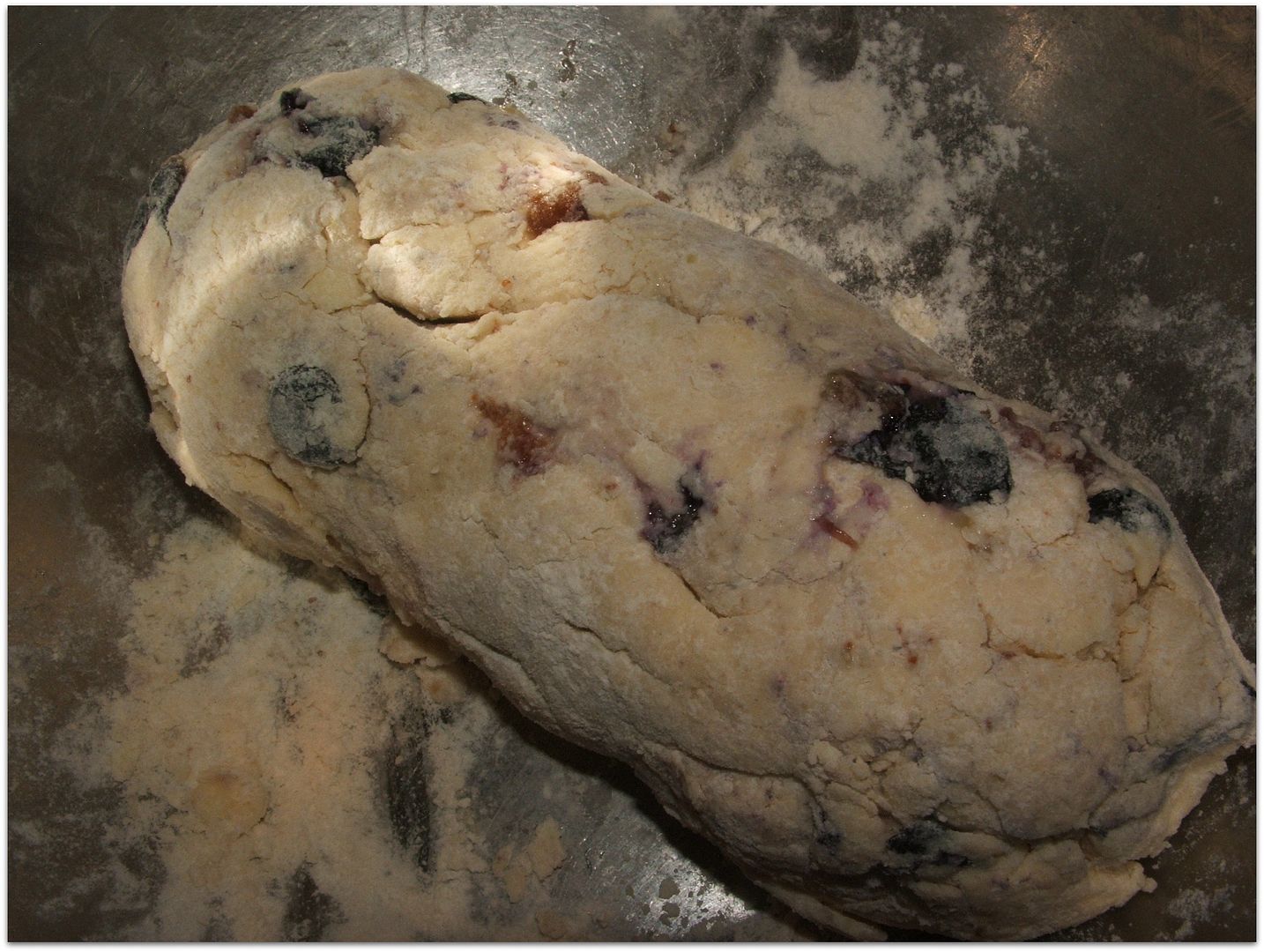 Cut round slices about 1 inch thick and then dip the top into some granulated sugar (or sprinkle sugar on top) to give it a delicate sugary slightly crisp top layer. (see picture below).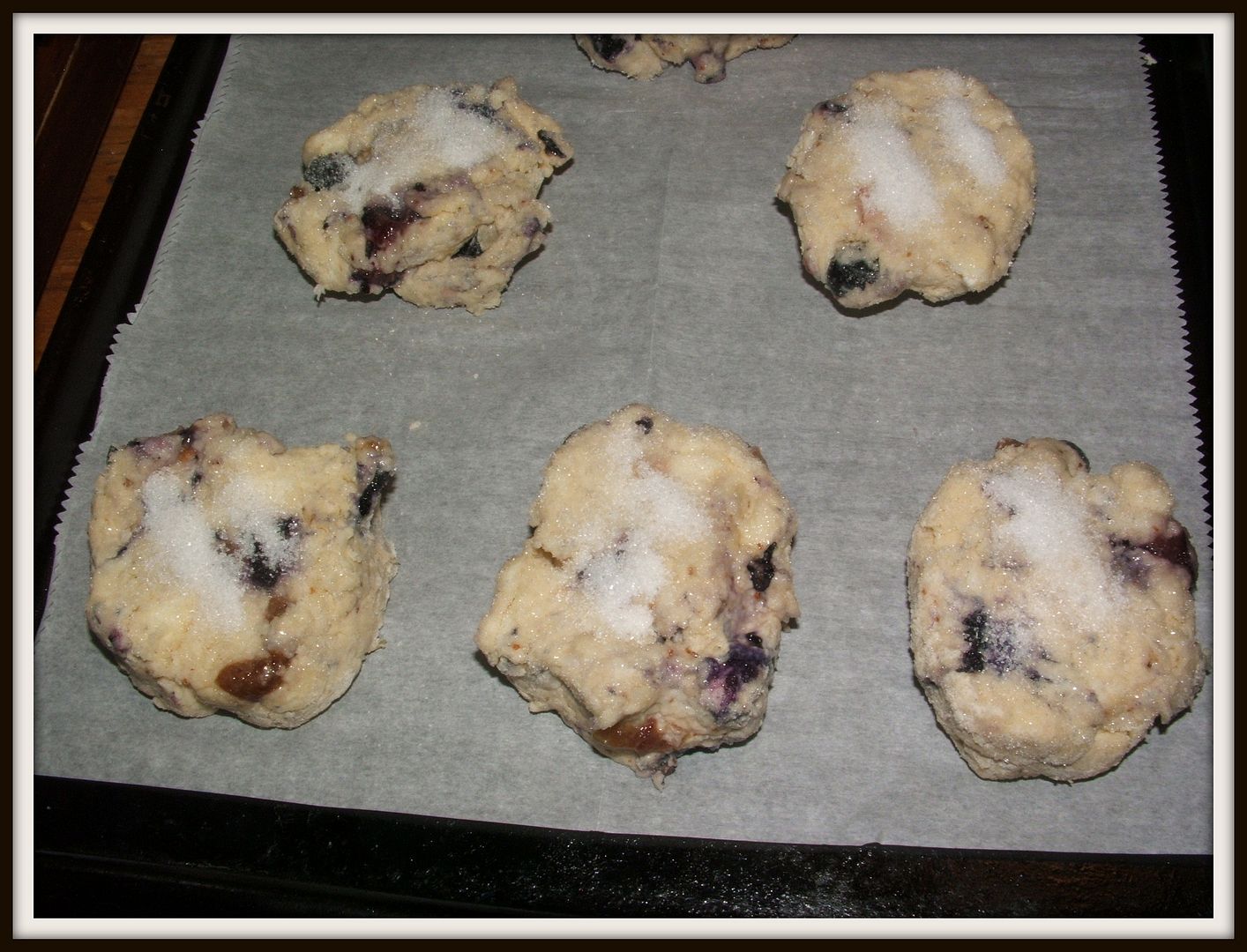 Bake in 450 degree oven for 10 to 12 minutes (or until light brown)
(see picture below).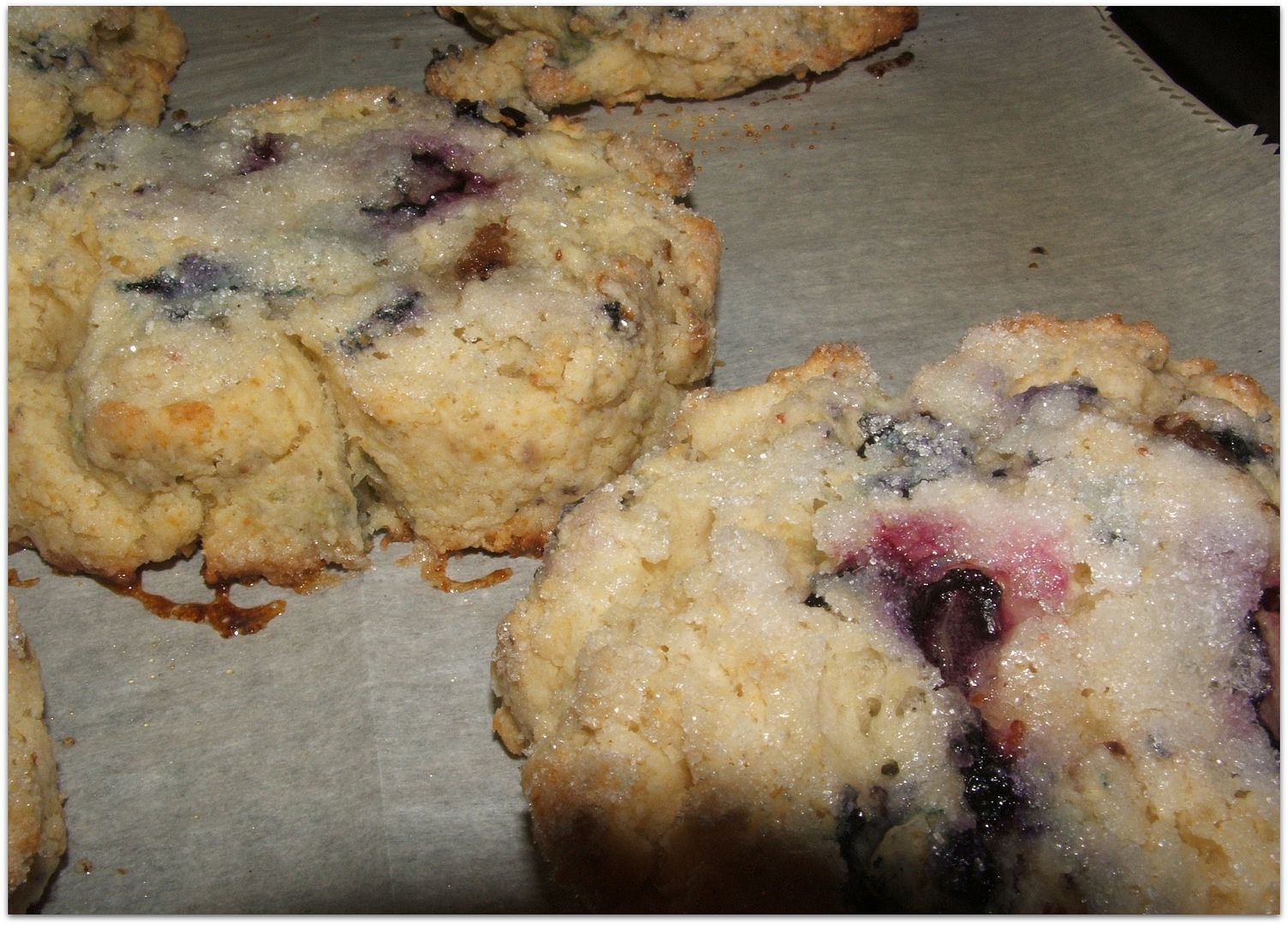 Cool on baking rack and continue onto preparing the strawberry topping.
1 Pint of fresh strawberries
Juice from 1/2 of a lemon
1/4 cup to 1/2 cup sugar (depending on your sweet tooth)
Wash, dry and hull (take out leaves & stem base) the strawberries. Slice or largely chop the strawberries (see picture below). Then stir in lemon juice and sugar (1/2 cup sugar if your taste is more on the sweet side). Let this sit at room temperature for 15 minutes to bring out the natural strawberry juices.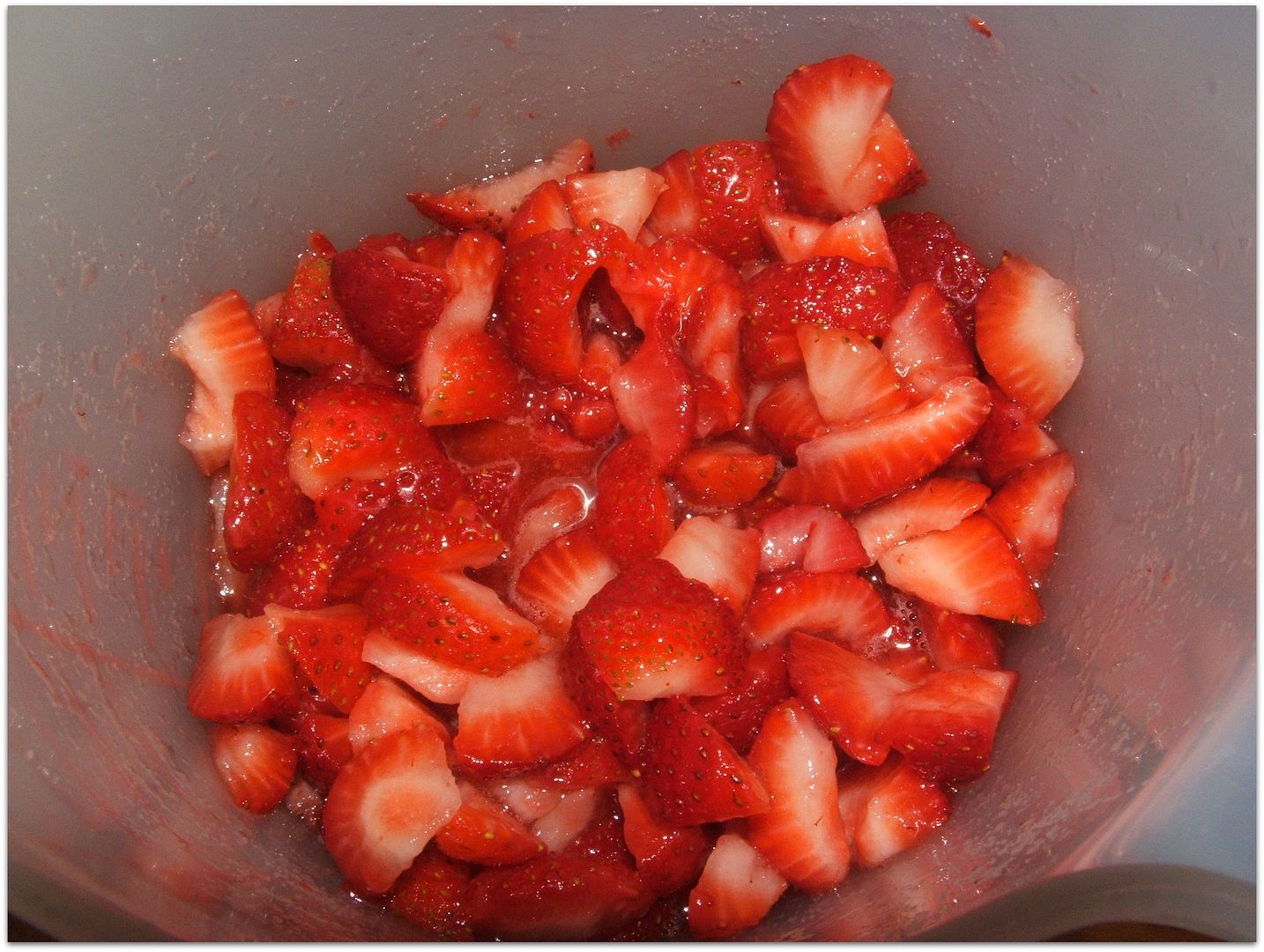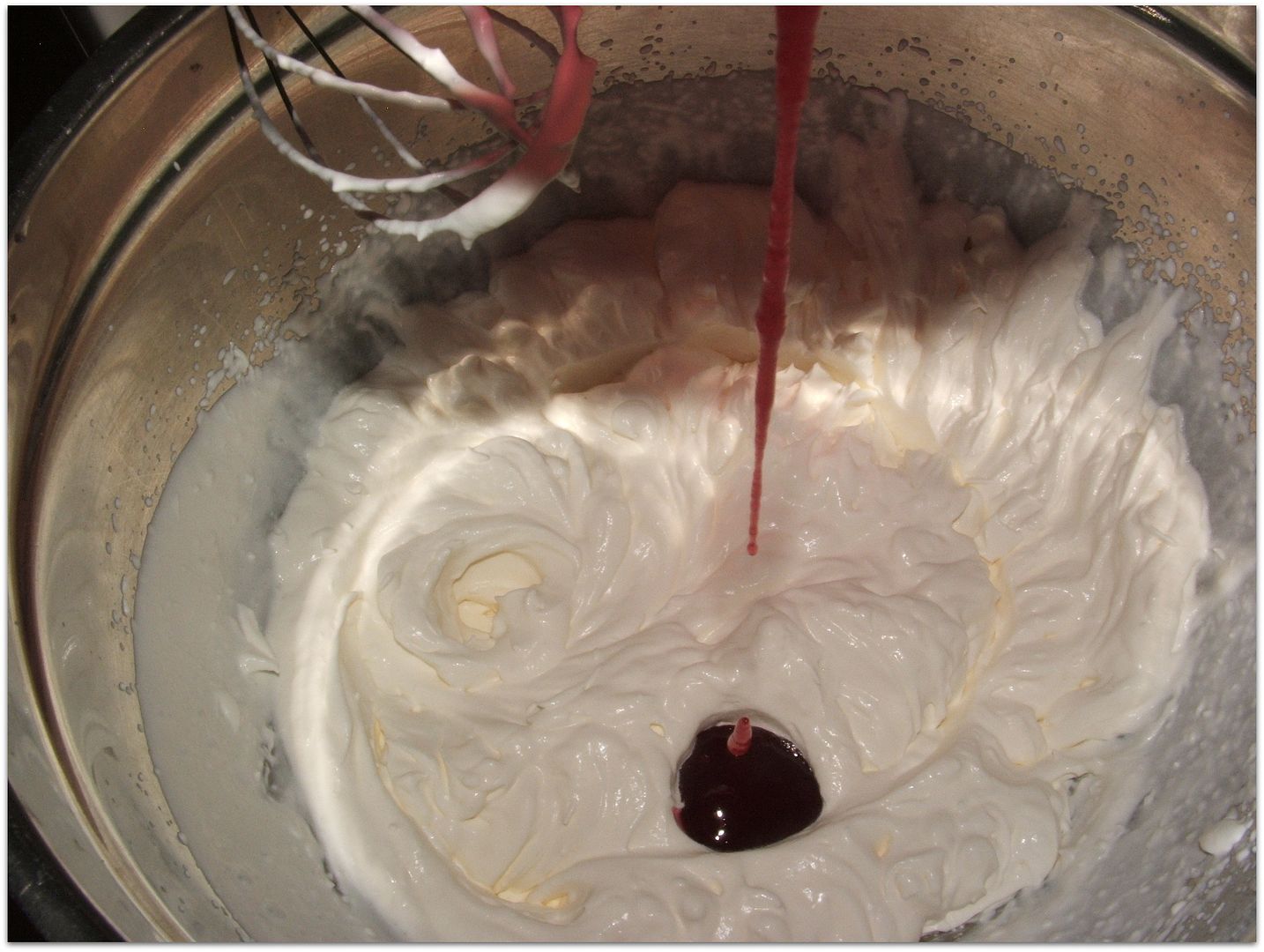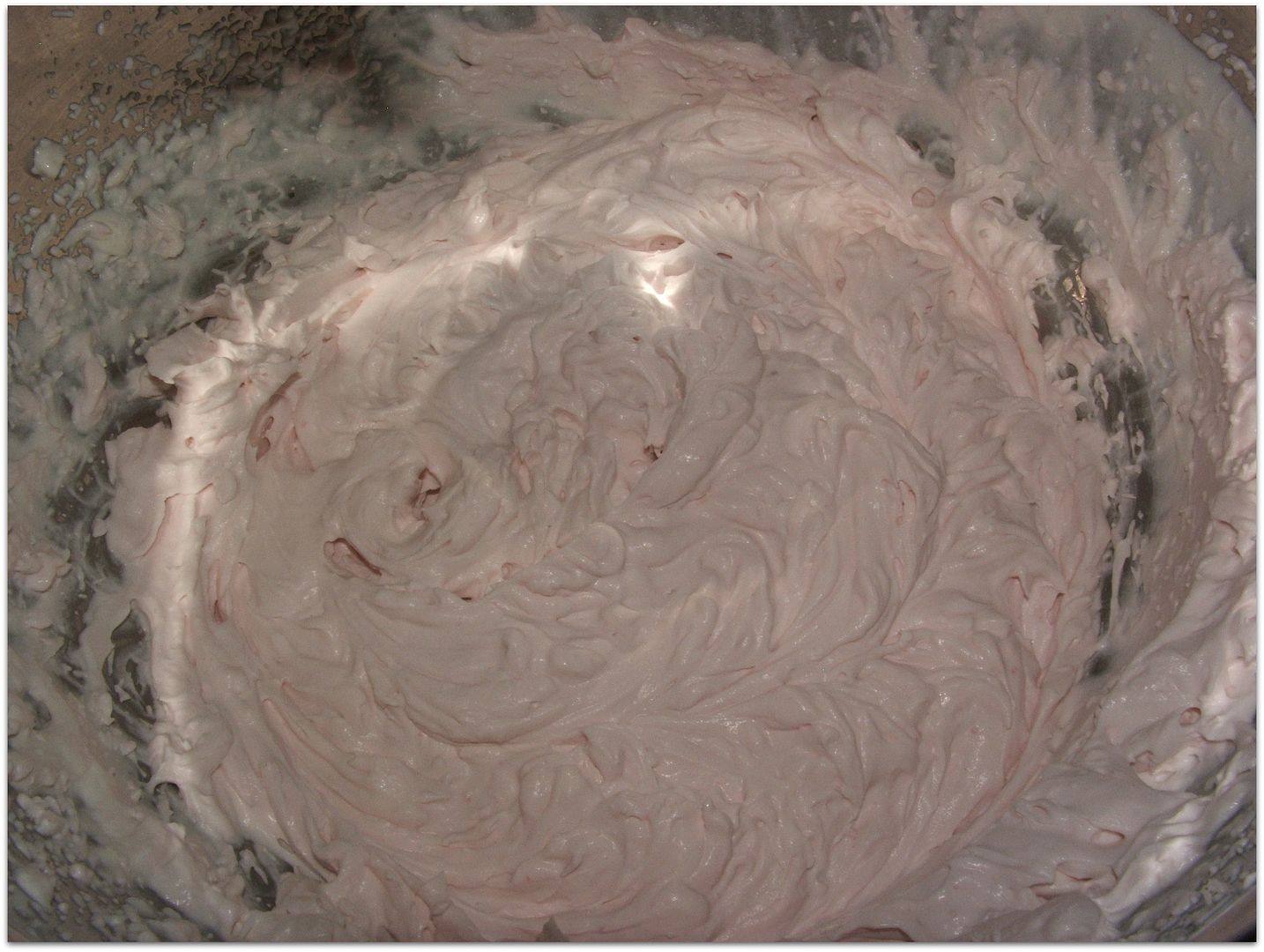 To Assemble:
Take 1 Shortcake and break into quarters or smaller pieces (or keep it whole).
Then scoop some strawberries on top and drizzle some of the scrumptious juice from the strawberries onto the shortcake.
Top with the raspberry whipped cream
.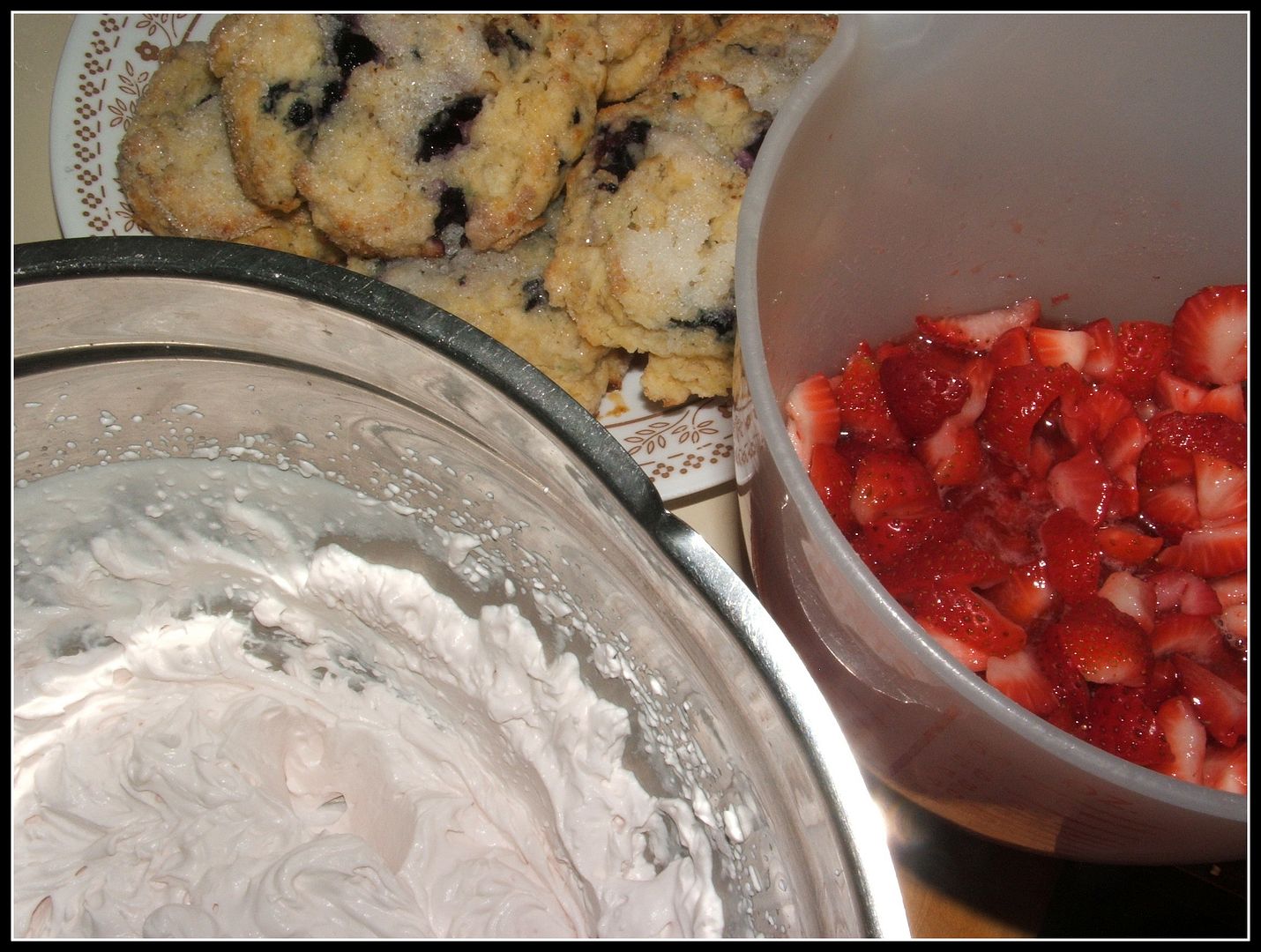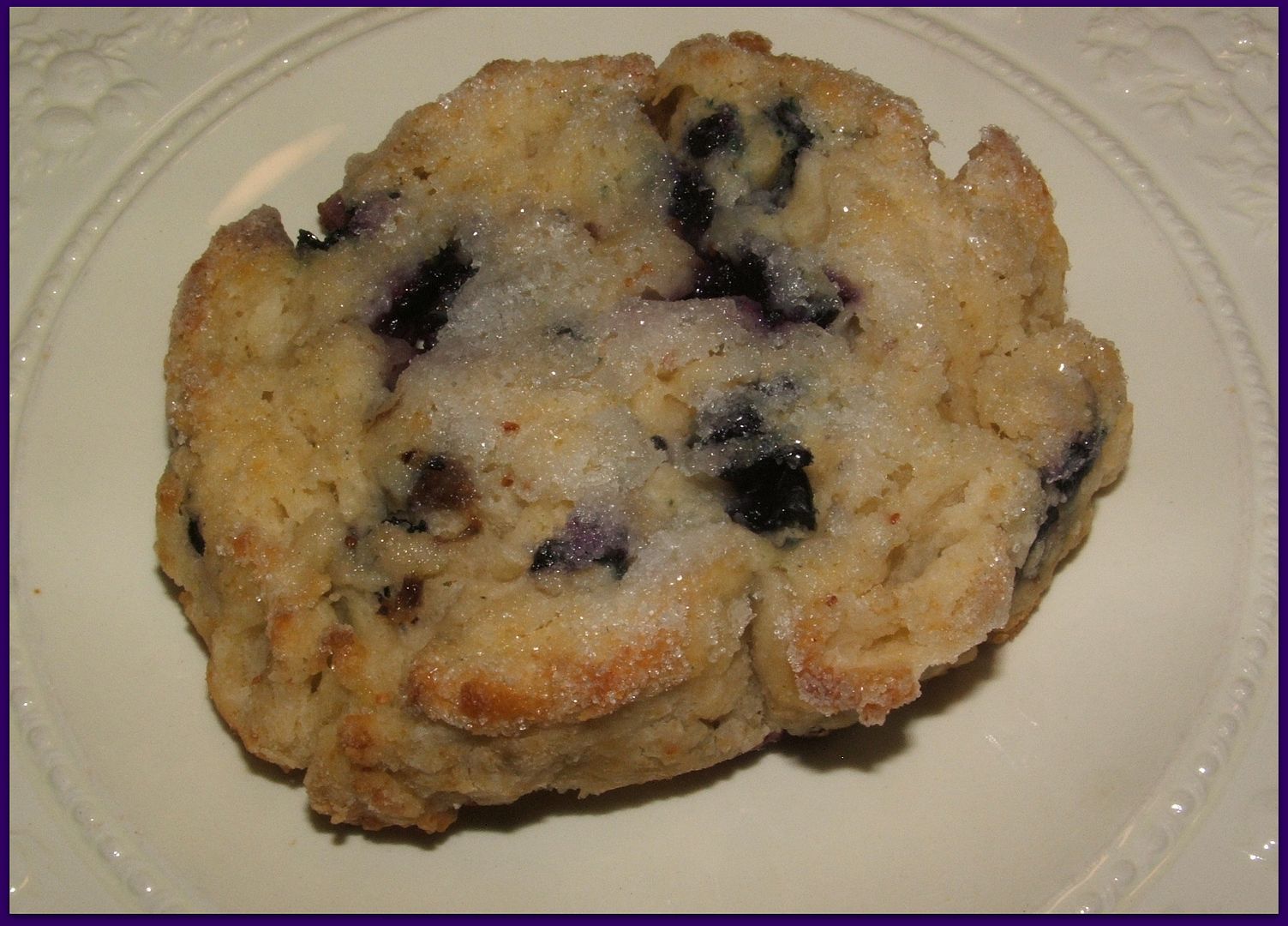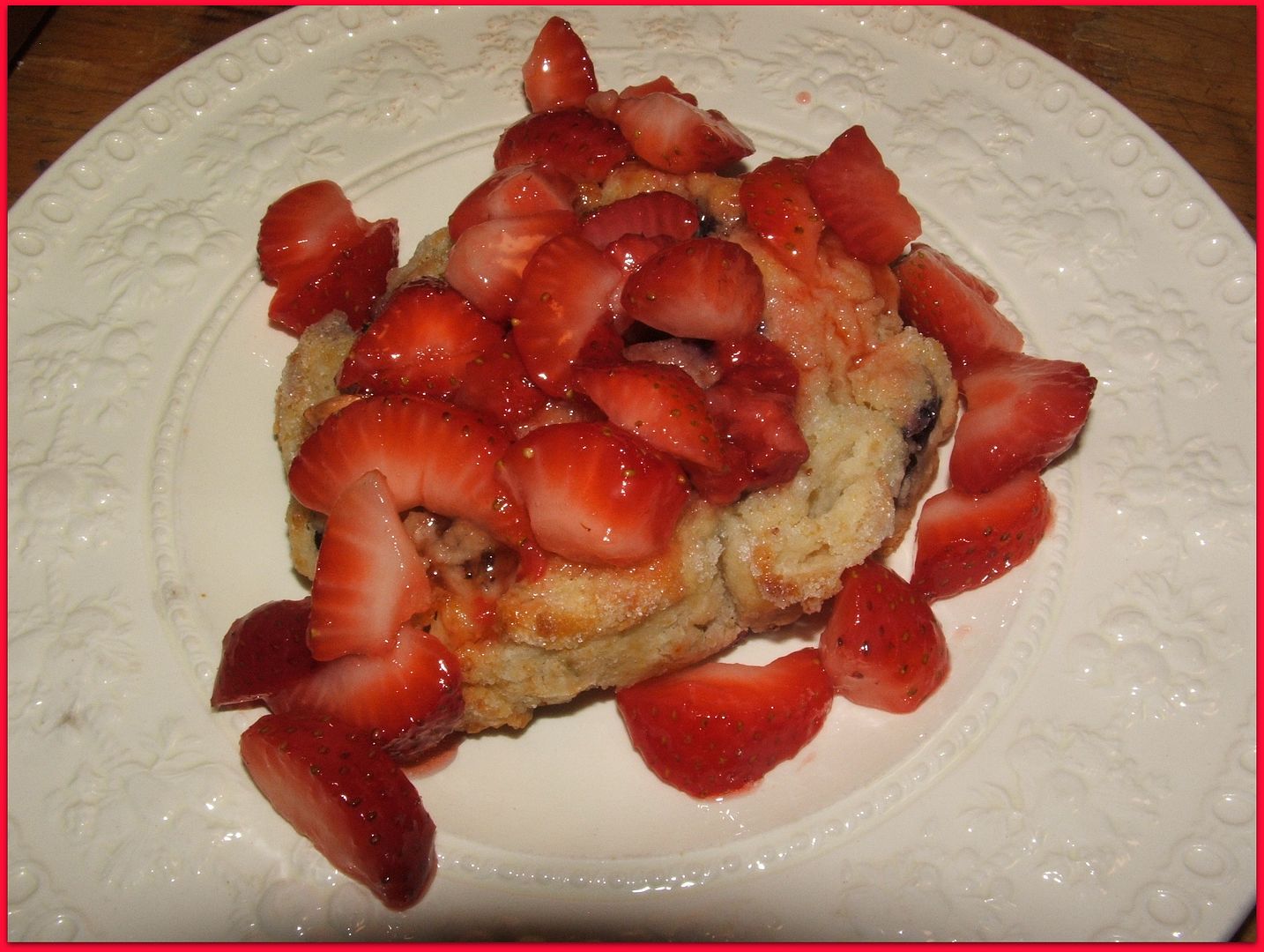 Serve & ENJOY!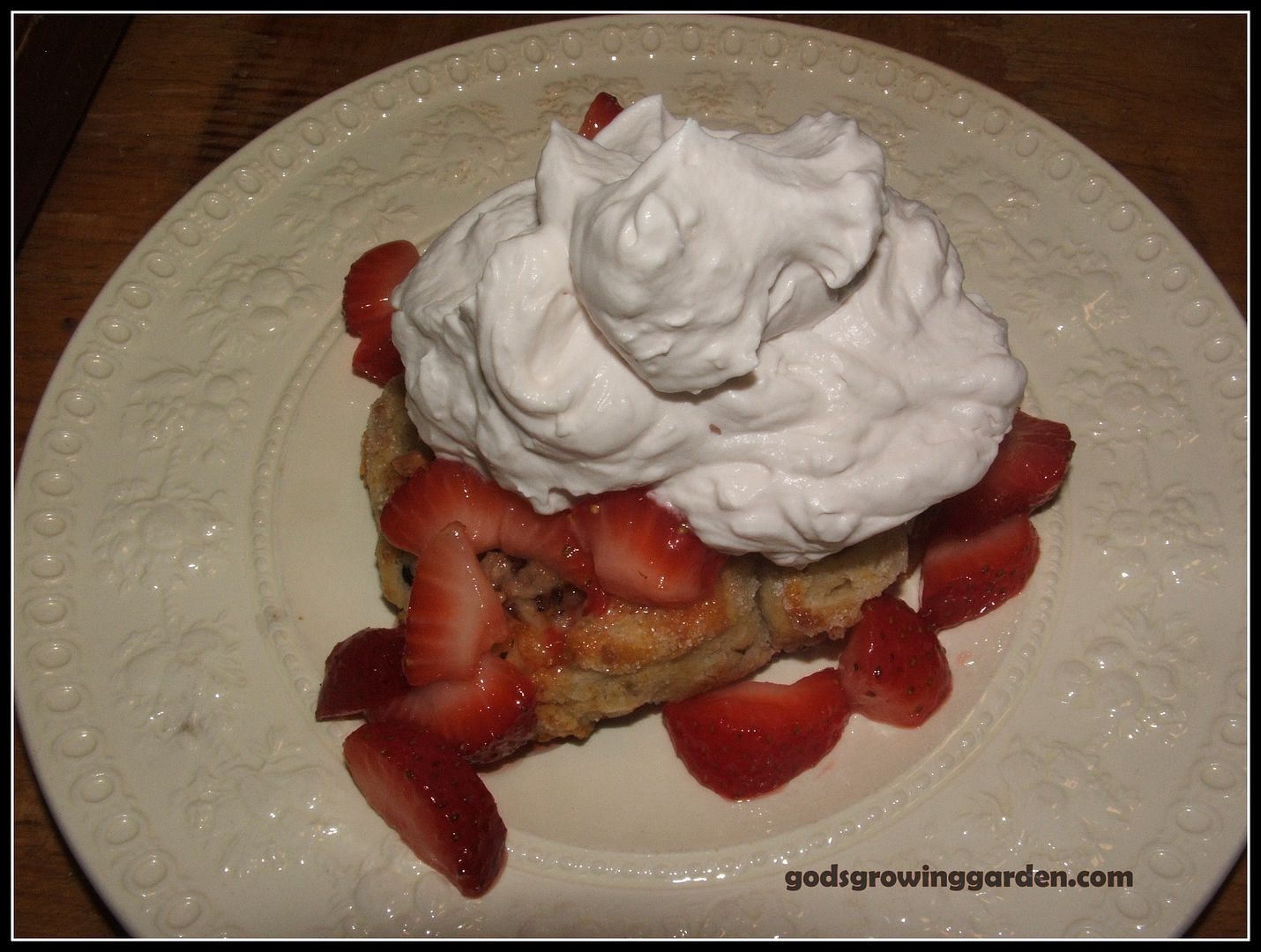 Copyright, Permissions& Disclaimer

Shared with:
Over the Moon Linky Party
Happiness is Homemade
Oh My Heartsie Girl's Wonderful Wednesday
Wonderful Wednesday Blog Hop
Thursday Favorite Things
Friday Feature Linky Party
Tuesdays with a Twist
You're the STAR
The Pin Junkie
________________________________________________________________

Are you in need of Online Counseling?
Professionally Licensed
Spiritually Informed
Readily Accessible


click logo image above
or
click
HERE
to view Faithful Counseling website
_____________________________________________________________________