photo by Angie Ouellette-Tower
photo by Angie Ouellette-Tower
Mammoth Sunflowers
This year I grew 5 different varieties of Sunflowers and I will be sharing them with you over the next few months. This is the basic variety that most people think of when you hear the word "sunflower." The "Mammoth Sunflower" is the most striking because of it's size, sculpted petals and it's bright yellow color - simply put - it's MAMMOTH.
All photos were taken by me (Angie Ouellette-Tower)
and the sunflowers were all grown my garden.
© (2012)
ENJOY!
photo by Angie Ouellette-Tower
photo by Angie Ouellette-Tower
photo by Angie Ouellette-Tower
photo by Angie Ouellette-Tower
photo by Angie Ouellette-Tower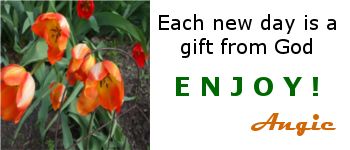 Featured on:
Weekly Thankfulness & Growth Report #80