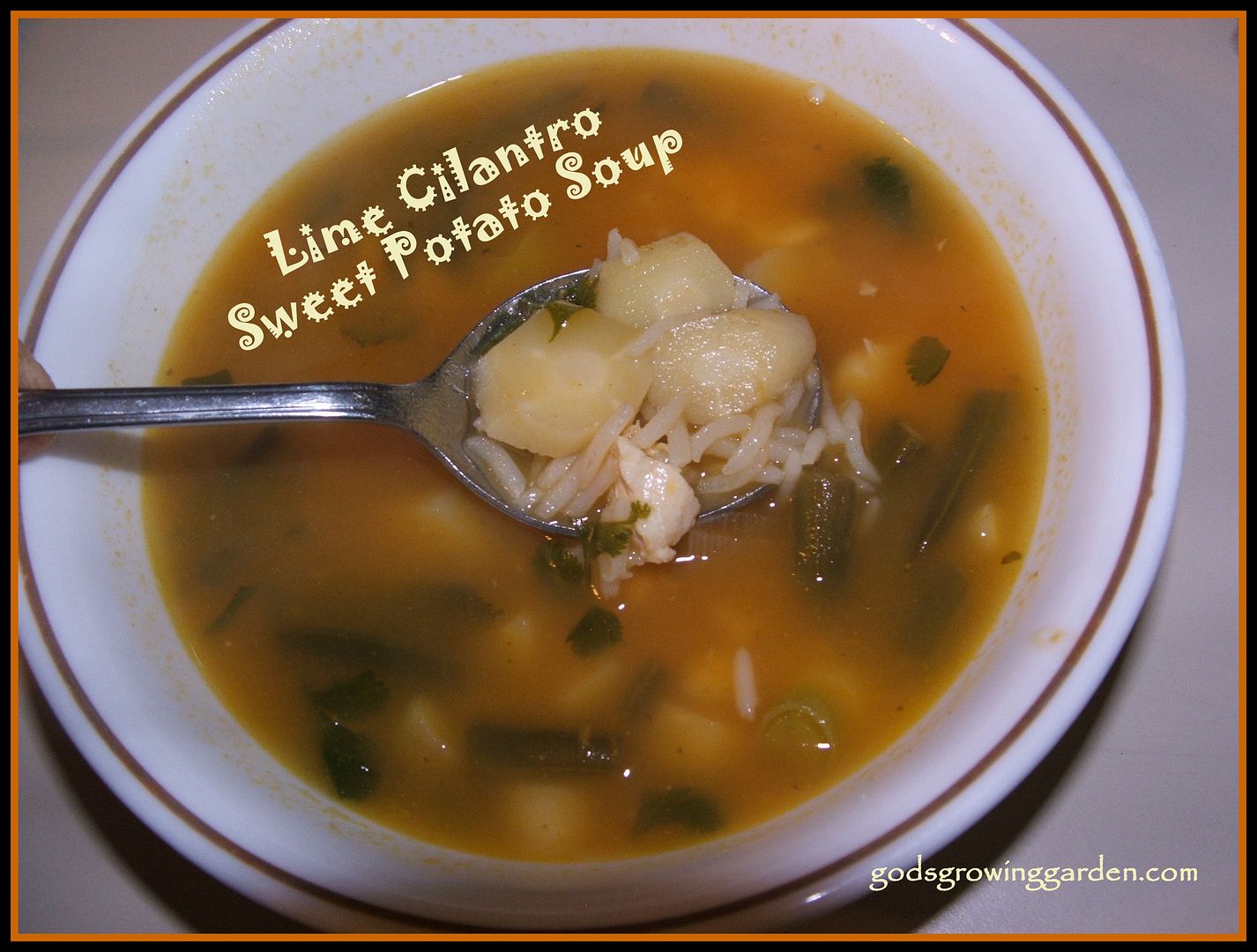 Lime Cilantro Sweet Potato Soup
Lime and Cilantro is a mouth watering flavor combination and when sweet potato is added your taste buds will melt in delight! I wish that I had thought of this earlier!
This is also a Gluten Free recipe BUT PLEASE MAKE SURE THAT YOUR CHICKEN BROTH IS GLUTEN FREE FIRST.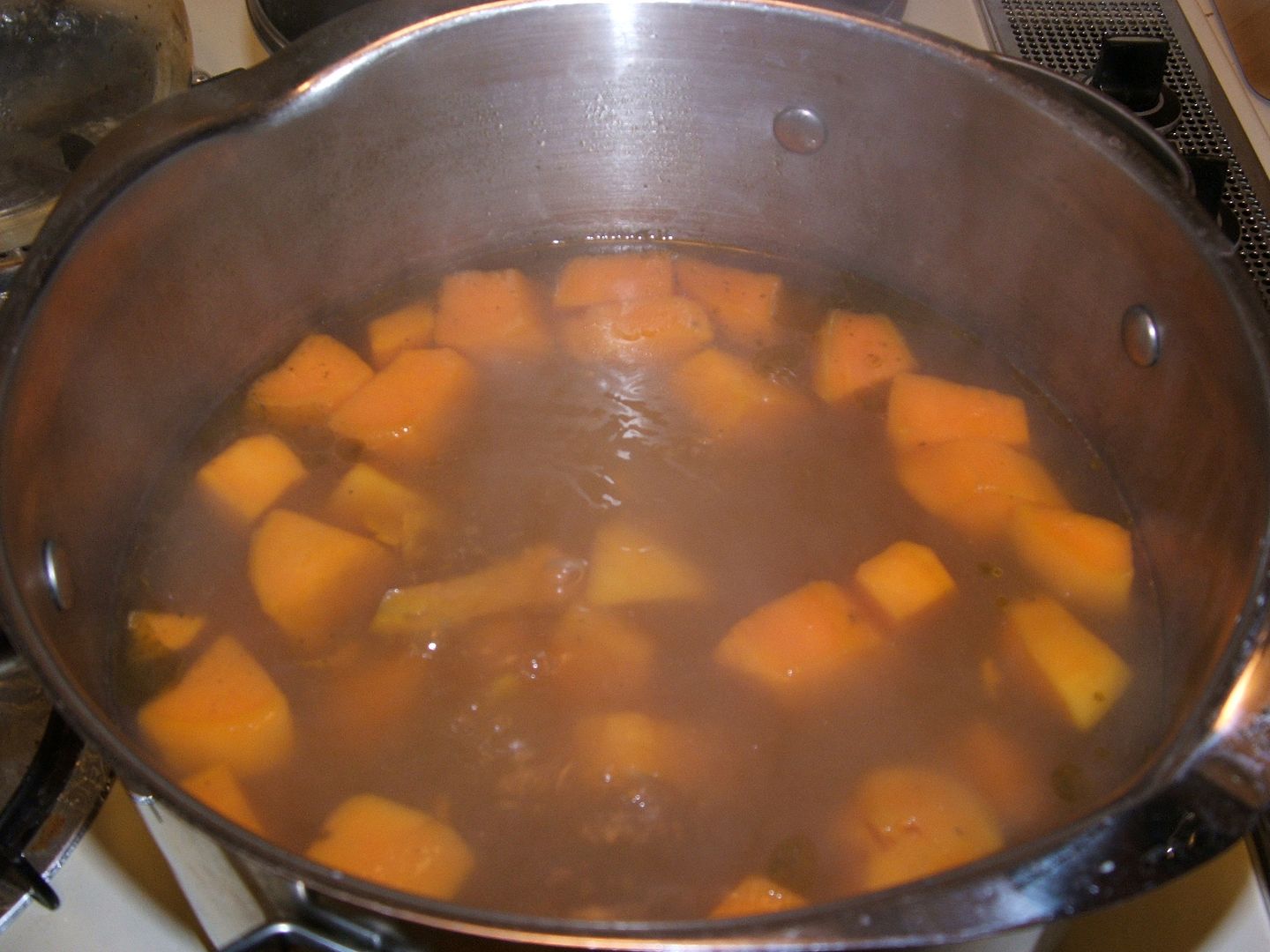 6 cups chicken broth (if you are a Gluten Free cook then please make sure that your broth is truly Gluten Free first)
3 cups sweet potatoes (peeled & cubed)
1 1/2 cups parsnips (peeled & sliced)
1 cup green beans (fresh or frozen - with the tips snipped off)
1/2 cup leeks (sliced, soaked in water & then drained)
1/2 cup cooked chicken (cubed or shredded)
1/2 cup rice (I used basmati)
1/4 cup freshly squeezed lime juice
1/2 teaspoon ground black pepper
1/4 to 1/2 teaspoon ground chili pepper (I use an Indian chili pepper which is more like cayenne)
1 tablespoon fresh cilantro (washed, drained & chopped)
Prepare all the ingredients as listed above. In a large stock pot boil the sweet potatoes in the chicken broth until the potatoes are cooked (see picture above). Remove from heat and with an immersible blender - puree the broth & cooked sweet potatoes until all of the sweet potato chunks are gone (you may use a regular blender or food processor but it just takes longer & is more of a bother).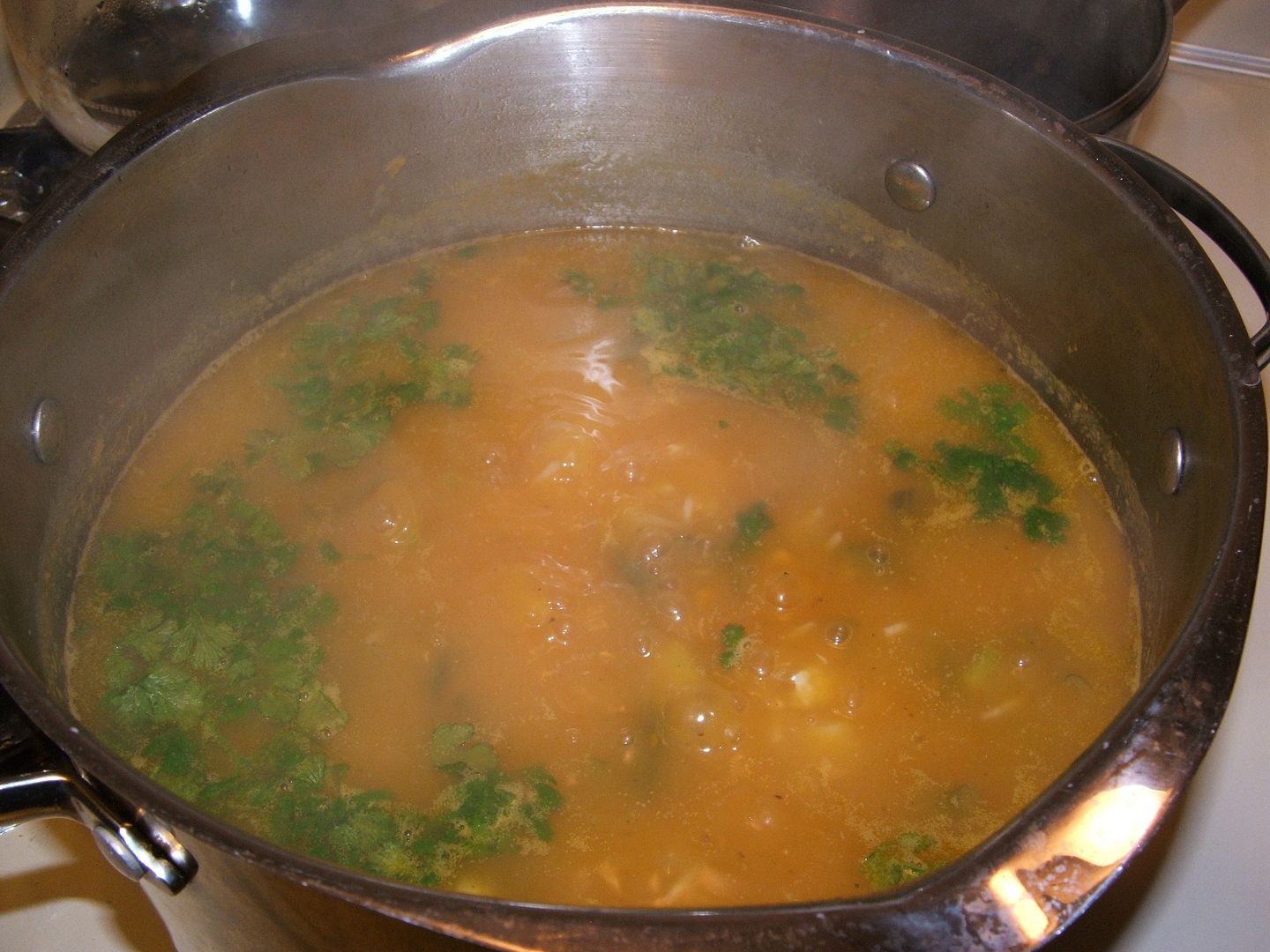 Return to the stove on medium heat and add the parsnips, green beans, leeks and simmer for about 7 minutes. Now add the chicken, rice, lime juice & both peppers. Continue to simmer until the rice is cooked to your desired texture. Add the Cilantro in the last 5 minutes of cooking. Remove from heat, serve immediately & ENJOY!
As you can see by the picture below - any leftovers will be more like stew since the rice soaks up some of the liquid - I actually prefer it the next day.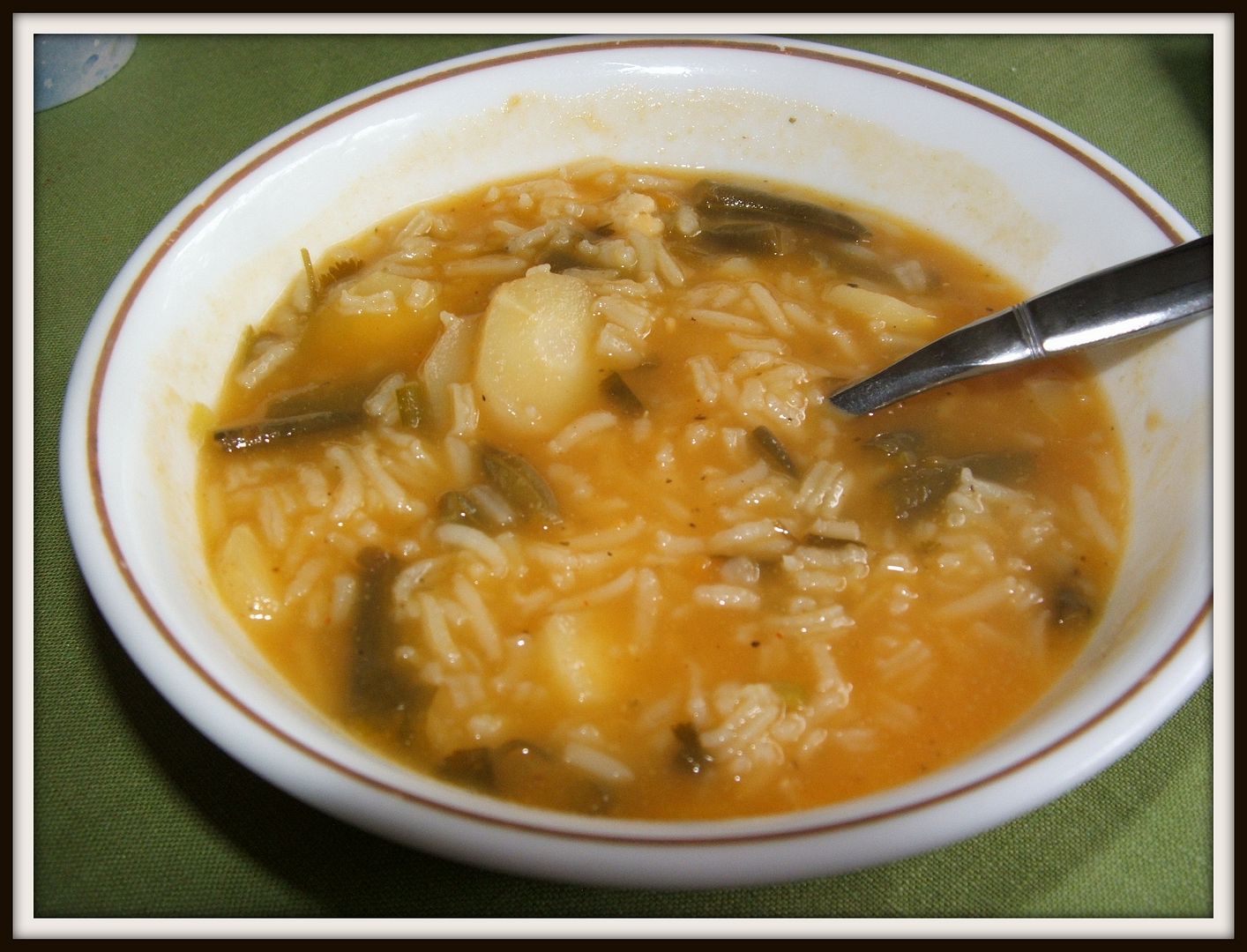 Linked to:
Foodie Friday
Sweet Saturday
Social Sunday
Couponing & Cooking
Mix It Up Mondays
Mop It Up Mondays
Marvelous Mondays
Stone Gable
All My Bloggy Friends
Adorned From Above
52 Mantels
Mom On Timeout
________________________________________________________________________________________
Just in time for Christmas baking - 10 of my favorite cookie creations! (ebook)