Parsnip Brownies with Raspberry Frosting
I know that it sounds strange - "parsnips in brownies" but the flavor of a parsnip is so original (see "Parsnips - How Would You Describe The Flavor?" ). Parsnips enhance the flavor of Raspberries & Chocolate and they are good for you! Parsnips are an excellent source of fiber - the soluble kind of fiber that blocks fat. Parsnips are part of the parsley family and they also help prevent colon cancer, stabilize blood sugar levels, help lower the risk of heart disease and the risk of stroke (again, I'm NOT a doctor - this is just information from my own online research - see my disclaimer at the bottom of this post).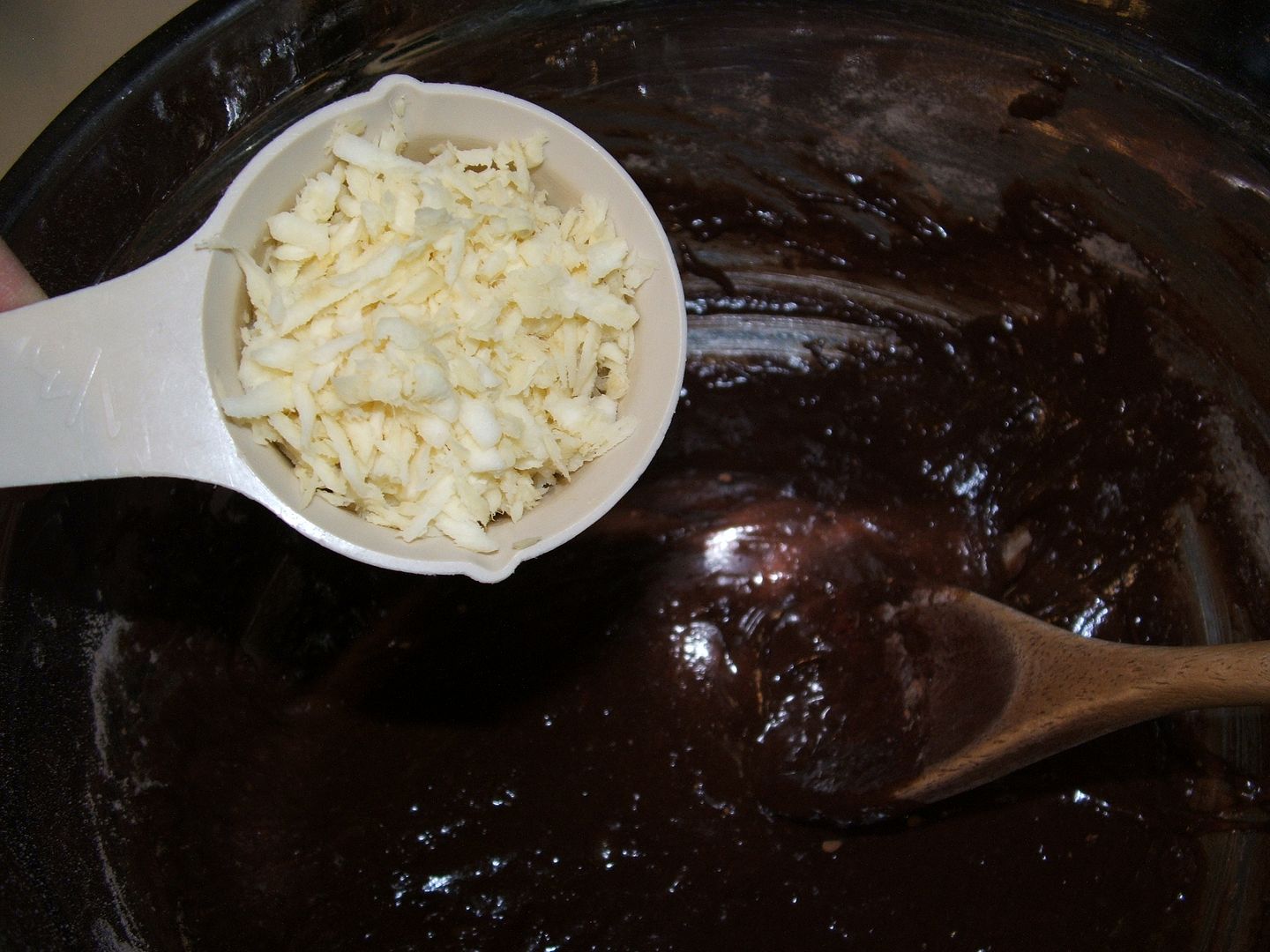 1/3 cup shredded parsnips (peeled first) (sometimes parsnips have a tough woody core - if so - cut that part out before shredding).
1 teaspoon vanilla extract
Melt the butter & set aside. Prepare & shred the parsnips. In a large mixing bowl whisk the eggs, melted butter & vanilla extract just until the yolks are mixed into the liquid. Add the sugar, cocoa, flour, salt & baking powder and stir with a wooden spoon just until combined. Lastly, stir in the shredded parsnips. Spray (or butter) a square Pyrex dish and pour in the batter. Bake in a preheated
350 degree oven for about 20 minutes (or until a toothpick inserted comes out clean). Remove from the oven and place on a cooling rack.
IMPORTANT: The brownies must be totally cooled before adding the frosting!!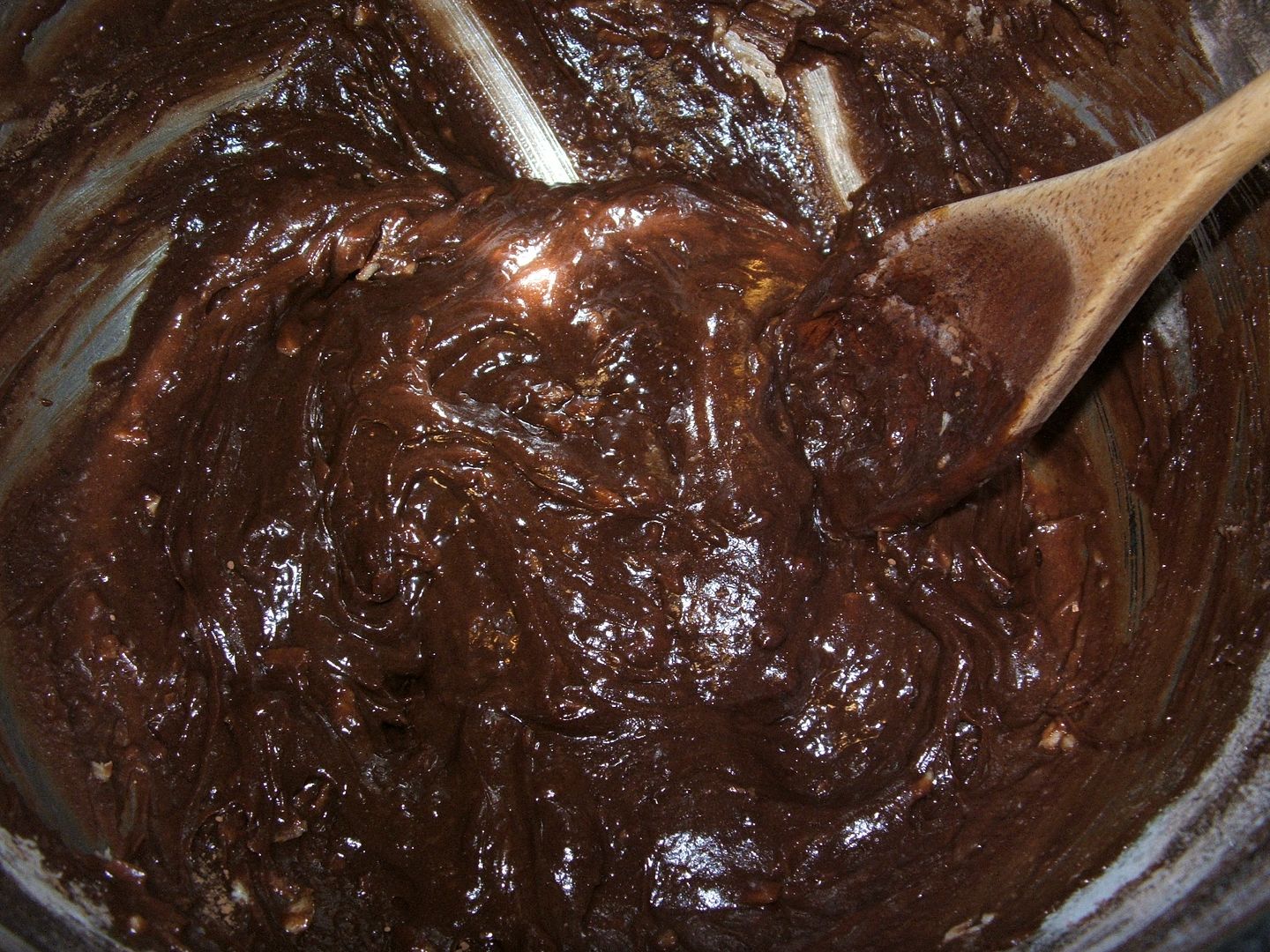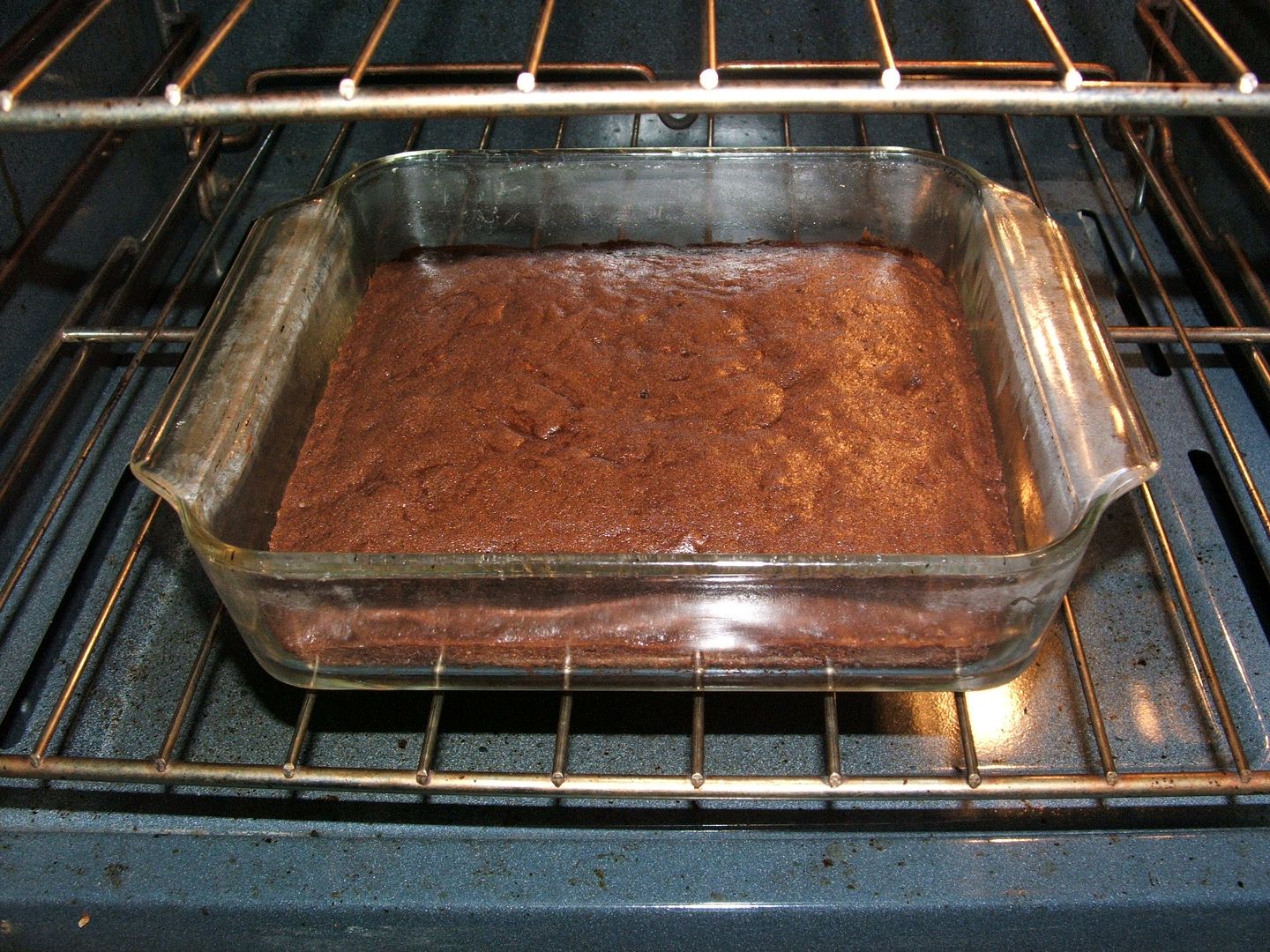 This "frosting" is more of a combination of a glaze & frosting - I call it a "Glasting"
Raspberry Frosting (Glasting)
1/4 cup butter (softened)
1 cup powdered sugar (or 1 1/4 cups)
Optional - red food coloring
With an electric mixer and a medium mixing bowl - blend the butter and the raspberry jelly. Keep mixing these 2 ingredients until all of the raspberry jelly has been incorporated into the butter. Now add 1 cup of the powdered sugar & the dash of salt & mix until all of the powdered sugar has been blended in (see picture below). If you think it needs to be a little sweeter or if you want a more stiff "glasting" then you may add more powdered sugar. The last step is optional - you may add a few drops of red food coloring for pizazz!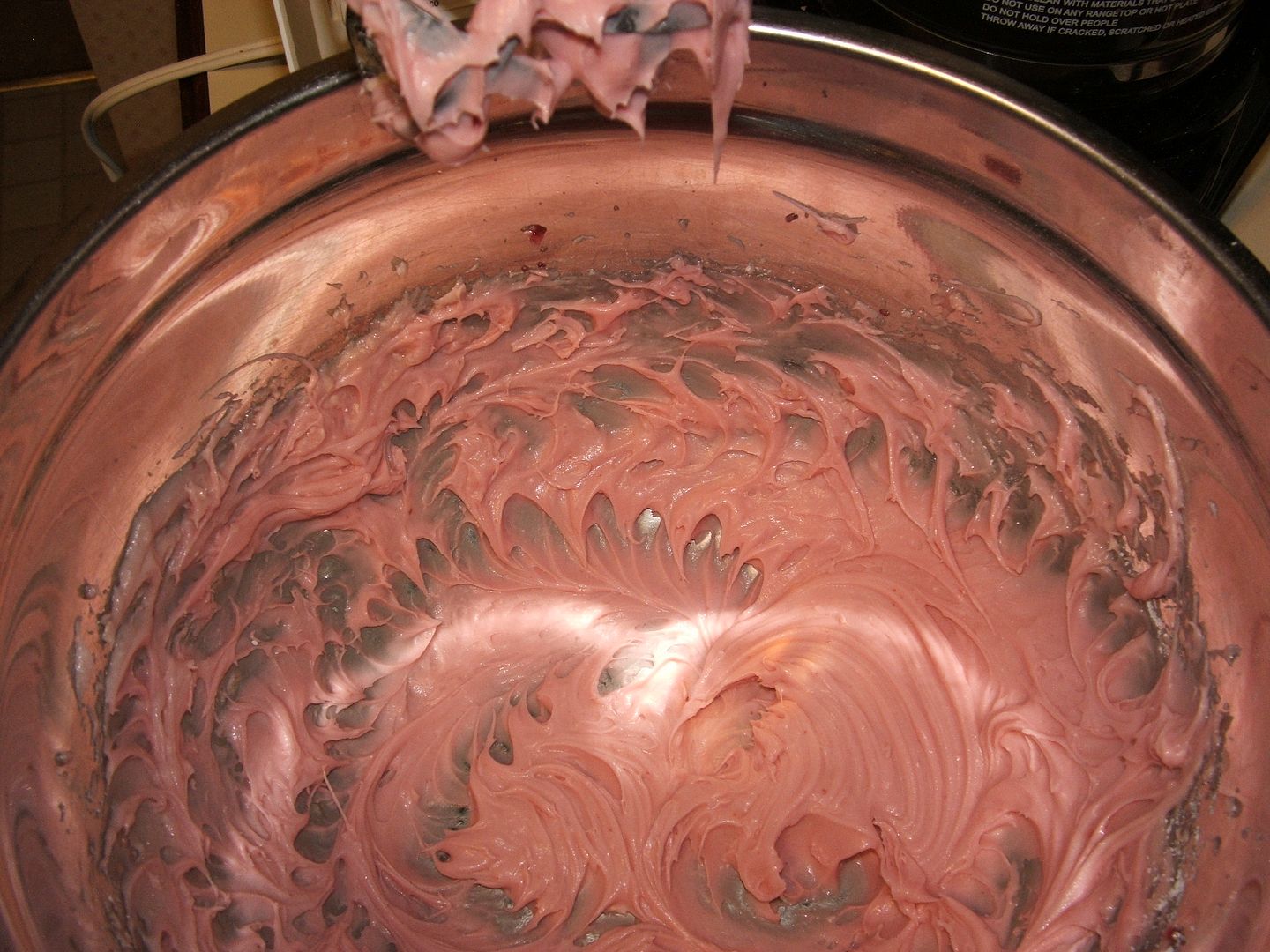 Spread the "glasting" onto the fully cooled brownies. Cut the brownies and serve immediately - ENJOY!!
Linked to:
All My Bloggy Friends
Humble Bumble
Live Laugh Rowe
52 Mantels
Domesblissity
Freedom Friday
Photo Friday
Foodie Friday
Show & Tell Saturday
Pamela's Heavenly Treats
Couponing & Cooking
Stone Gable
Mix It Up Mondays
Mop It Up Mondays
Tasty Tuesdays
________________________________________________________________________________________
ebook - Cookies for all seasons