Blueberry Blintz (a.k.a. Palacinke)
Just recently I came across a great blueberry deal and since then I've been making everything "blueberry."
These breakfast crepes are my own recipe creation but it must be in my blood because just after making them my mom informed my that her mom (my Oma which is German for grandma) used to make something similar called "Palacinke". My Oma grew up in Hungary but when she married she lived in Yugoslavia which is where "Palacinke" originates from - the Slavic word is "Blintchiki".
Below is a picture of my Oma holding me - I was born with that crazy thick hair! (I'm thankful for my crazy hair though).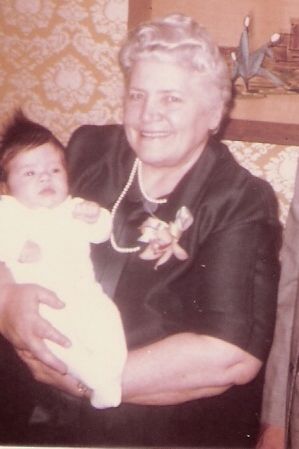 Onto the recipe - this is a layered breakfast - the crepes, the filling & the blueberry topping. Start by making the filling, then the blueberry topping, then the crepes & finally the assembly.
1 1/2 cups cottage cheese
1 teaspoon vanilla extract
1/2 to 1 teaspoon lemon zest
Mix together and set aside for the assembly.
Blueberry Topping
2 cups blueberries (fresh or frozen - make sure you wash them first)
2 tablespoons corn starch
In a medium saucepan combine the blueberries, lemon juice, sugar & cinnamon. In a different bowl combine the water & cornstarch & stir until the cornstarch is completely dissolved - set aside. Over medium heat (while stir constantly)- stir the blueberry, juice & sugar mixture & bring to a boil. Simmer for 7 to 10 minutes and then slowly stir in the water/cornstarch mixture that you put aside earlier. Keep stirring & simmering until this mixture thickens -
see the small picture on the left side below.
Crepes
3 tablespoons butter (melted)
1/2 teaspoon baking powder
1 3/4 cups milk
1 tablespoon sugar
1 1/3 cups flour
Melt the butter. In a large mixing bowl - whisk together the eggs, milk, melted butter & vanilla. Now with a wooden spoon stir in the remaining ingredients. NOTE: I used salted butter which is why I only added a dash of salt - if you are using unsalted butter then you could add a little more salt. To cook - In a large frying pan - either spray or add a little butter in the bottom of the pan before each crepe. This recipe should make 12 crepes but I was a little out of practice & I only made 10 crepes. Pour a little batter in the preheated pan and either rotate the pan to spread the batter or use a "crepe rake". Allow to cook on 1 side until you see bubbles form on the top (similar to making pancakes) - then flip but only allow to cook on the second side for literally 5 seconds - then remove from the pan and set aside until the assembly. Continue making crepes until all of the batter has been used.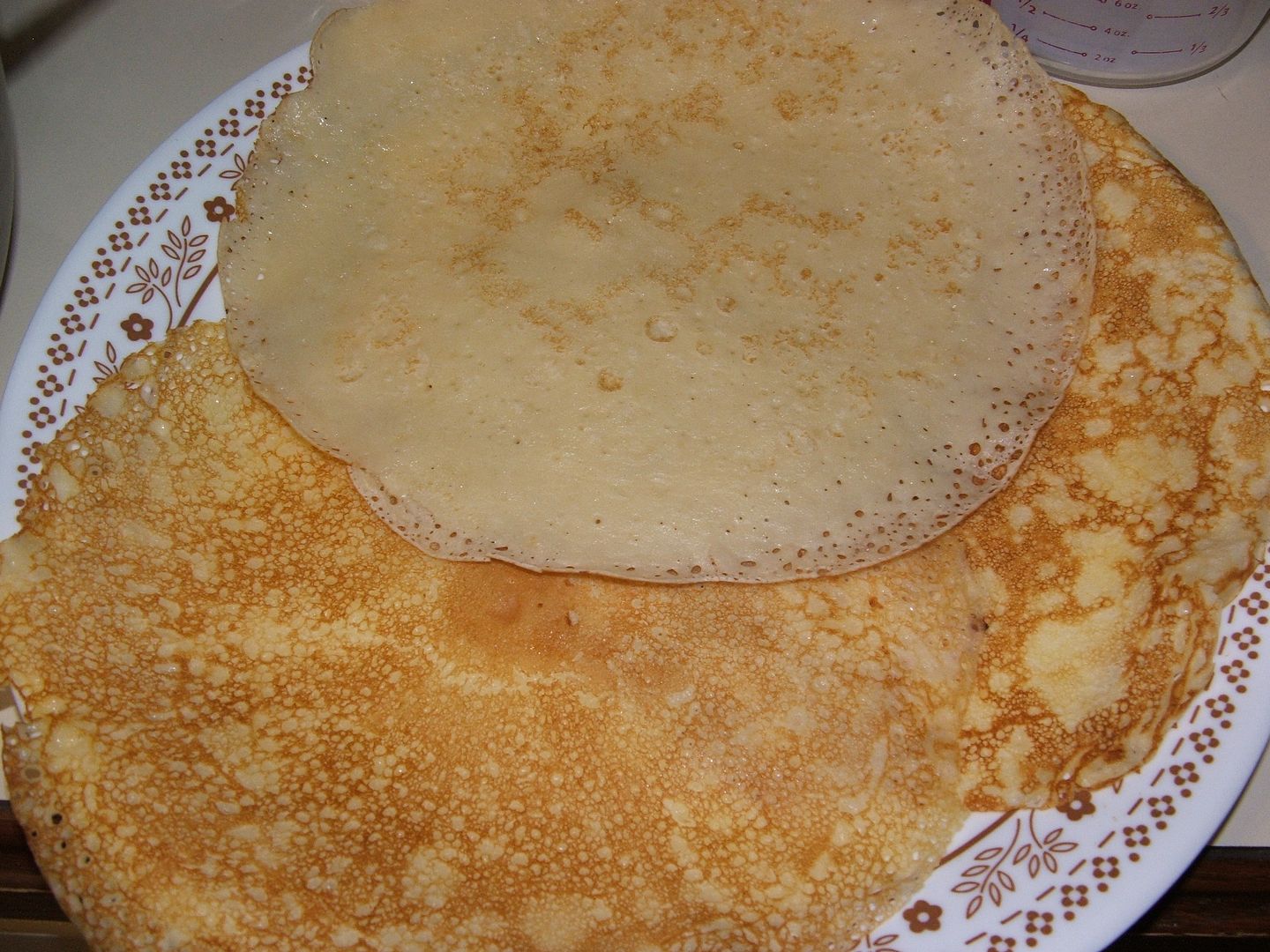 To Assemble:
Take 1 crepe and drop 1/4 cup of the filling onto the top of the darker side of the crepe. Fold the top over the filling about a 1 inch fold & then fold the sides in. Now roll the top down twice more (see the top 4 pictures). Place the filled Blintz aside & continue with the remaining crepes.
In a large frying pan - melt a little butter & then add all of the filled Blintz' (or as many as you can fit in your frying pan) - saute on each side until desired "doneness" is achieved (see pictures below - the before & after colors).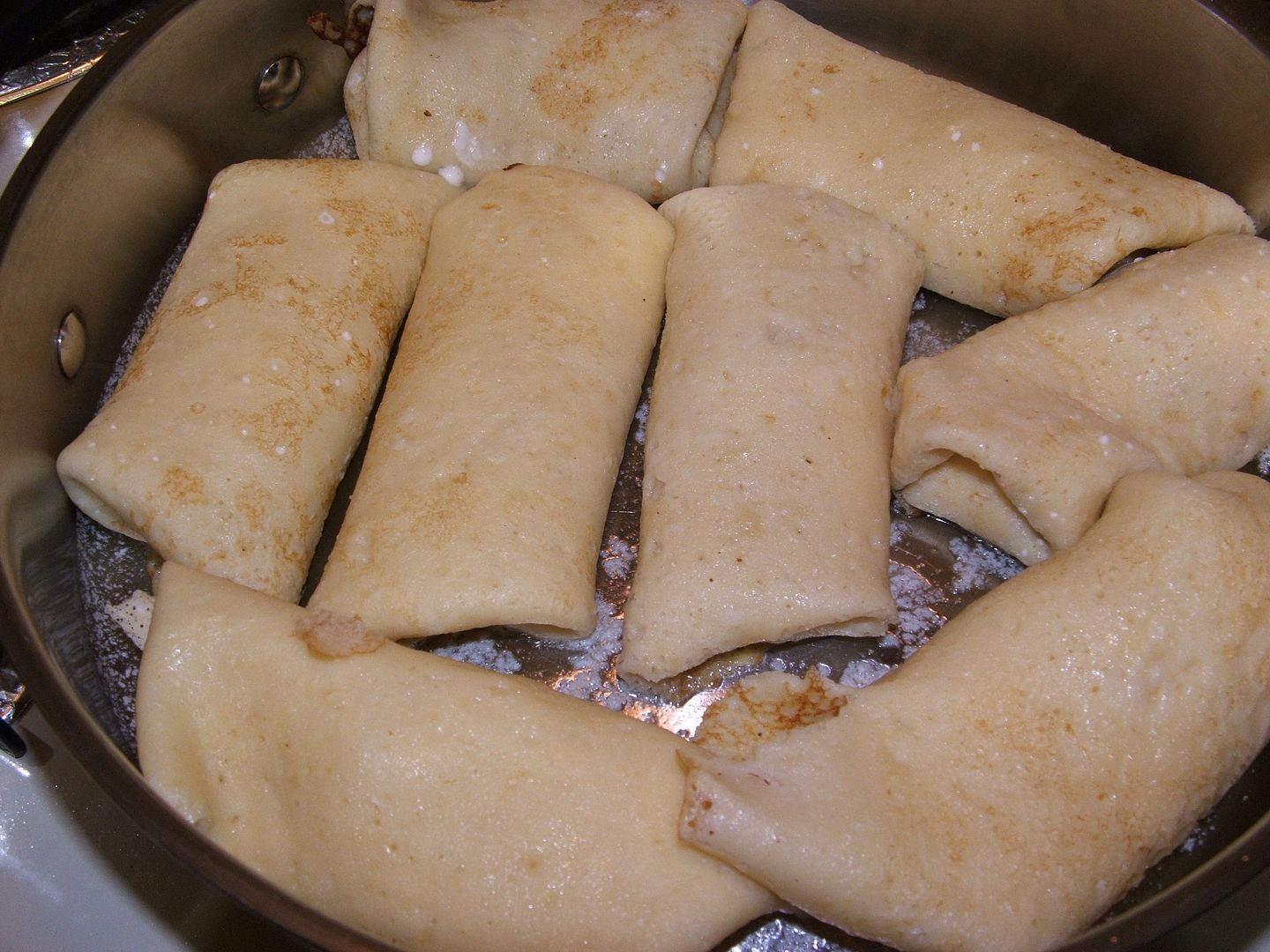 Take a few Blintz' that have already been sauteed and pour on some of the Blueberry Topping and then if you desire you may top that with a spoonful of sour cream.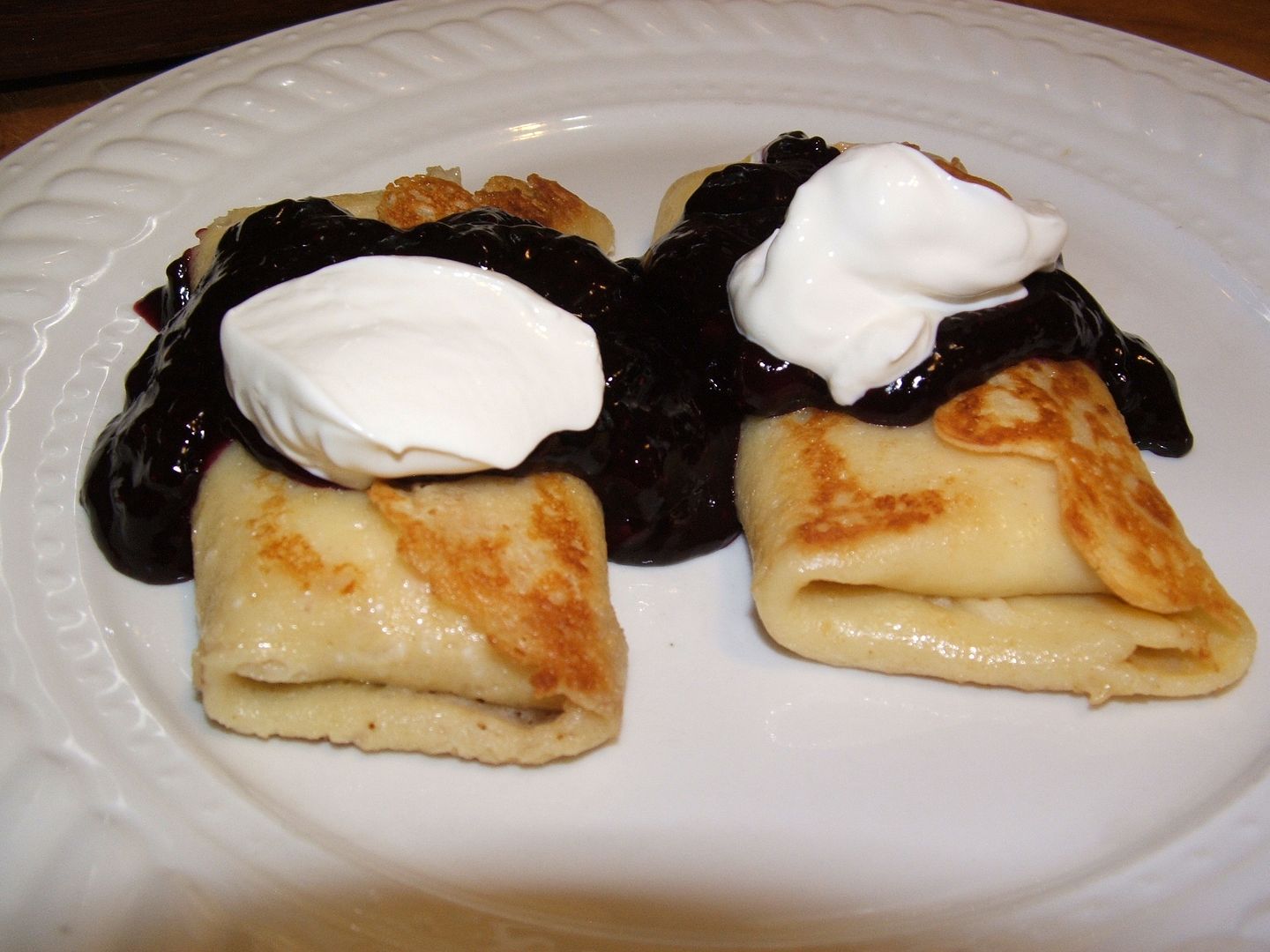 Serve immediately & ENJOY!!
This post was featured on:
& on: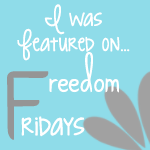 Linked to:
Adorned From Above
52 Mantels
Live Laugh Rowe
Foodie Friday
Weekend Social Mix
Photo Friday
Freedom Friday
Pamela's Heavenly Treats
Mop It Up Mondays
Get Social Sunday
All My Bloggy Friends