HAPPY NEW YEAR!! & Sausage and Wild Rice Stuffed Mushrooms
I hope you all had a safe and enjoyable New Years Eve celebration!
I wanted to share with you an stuffed mushroom recipe that I created many years ago. I love the flavor combination of wild rice, sausage & mushrooms!! - It's another keeper!
35 medium to large button mushrooms (washed & stem removed - save half of the stems for the filling) (wash & finely chop the saved stems)
a little olive oil (1 to 2 tablespoons)
16 oz bulk sausage (I used a spicy breakfast sausage)
1 cup shredded cheese (I used cheddar)
1 large celery stalk (washed & finely chopped)
1 small onion (peeled & finely chopped)
2 cups cooked Basmatti Rice
1/4 cup uncooked wild rice (boil in 1 1/2 cups water and a dash of salt for 50 minutes or until cooked)
an extra 1/2 cup shredded cheese to top the mushrooms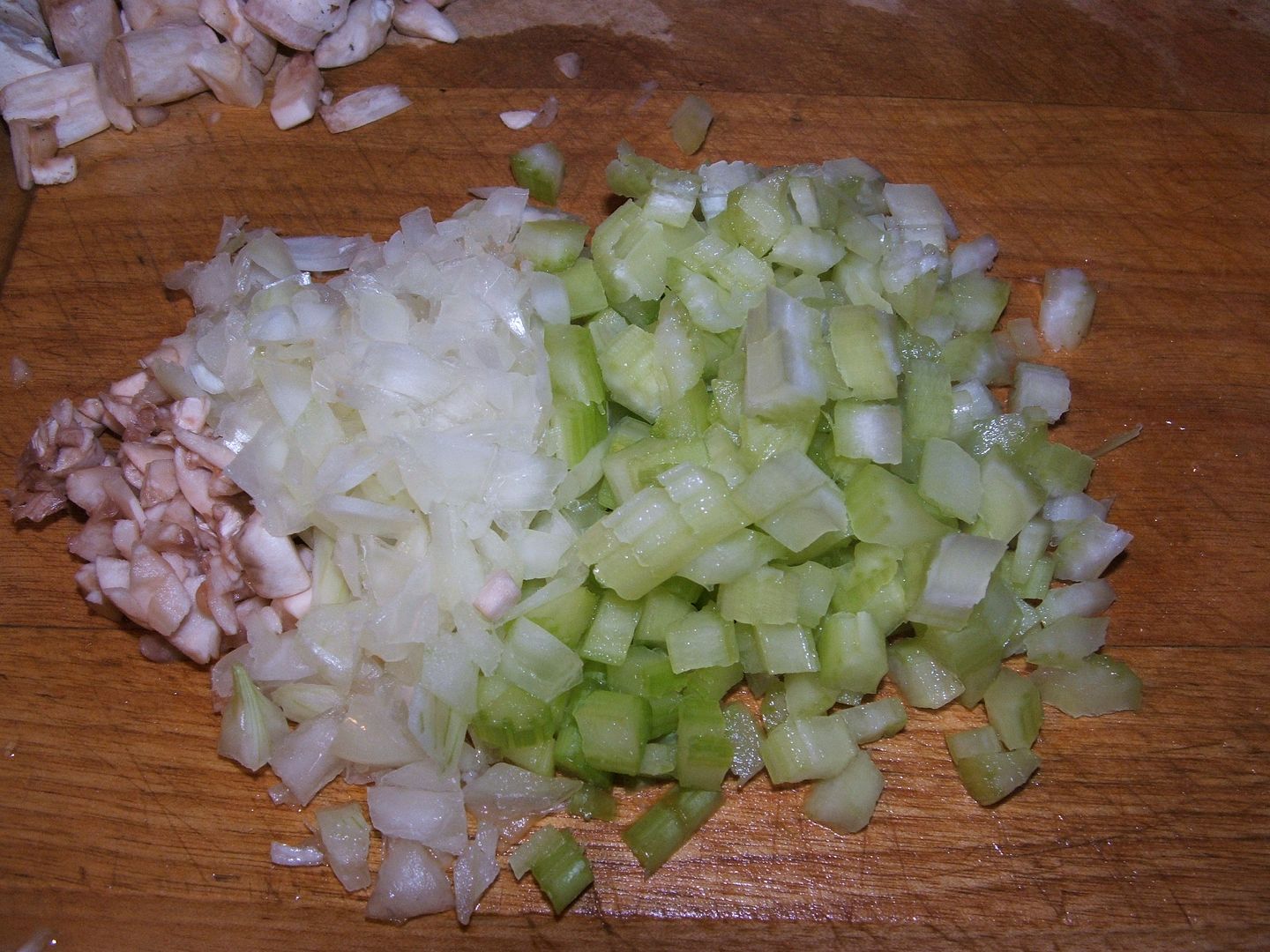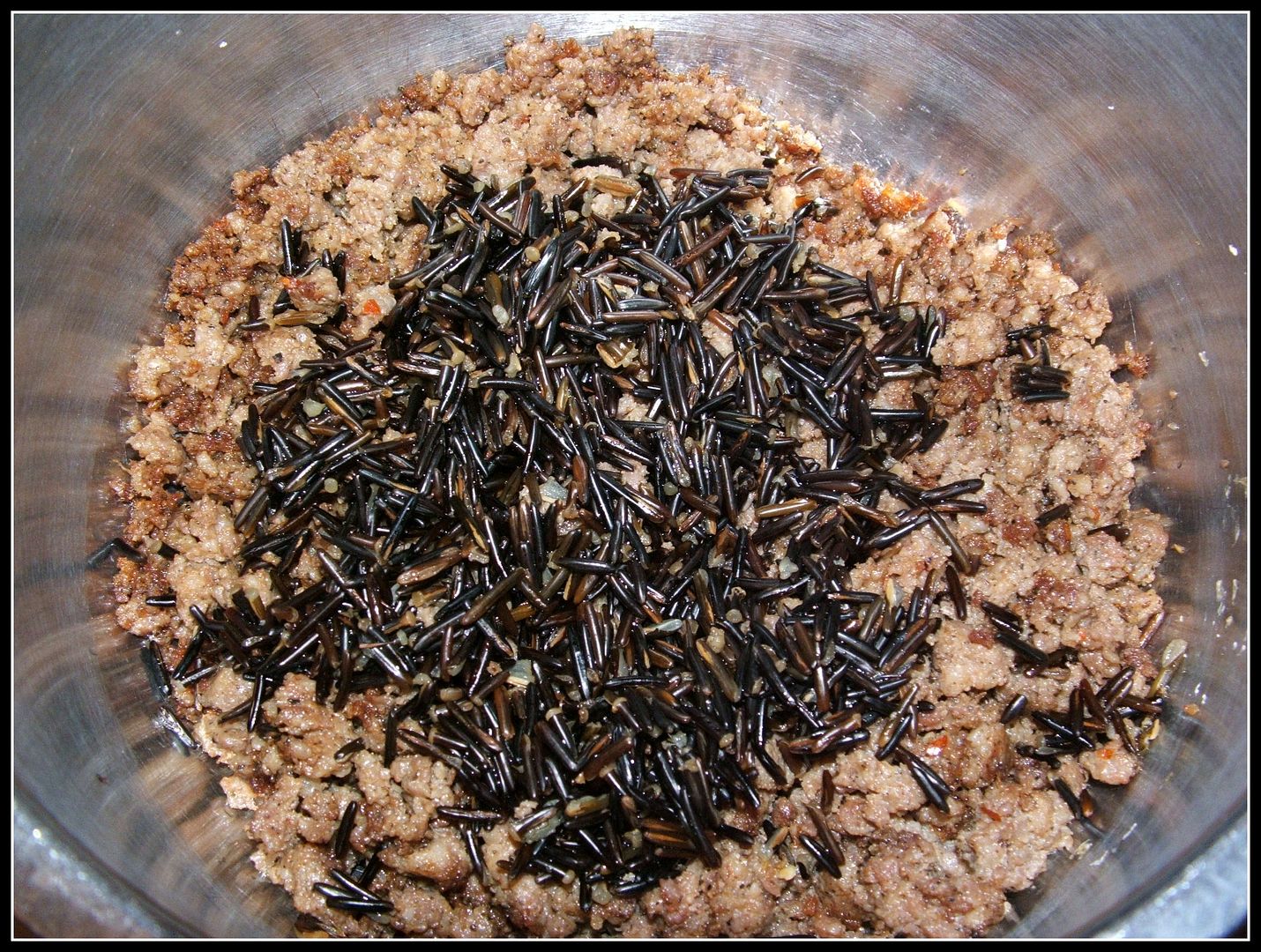 Begin by cooking the rices (Basmatti & Wild). While the rice is cooking prepare the ingredients as listed above (remove the stems of the mushrooms by wiggling them around in a circle & they will pop right out. Also, cut /shred the other ingredients as described above). Place the stemmed mushrooms in a large bowl & toss with olive oil (a couple tablespoons of olive oil) & set aside until later. Fry/cook the sausage - crumble or chop while frying & drain all fat. Saute the onion, celery & mushroom stems in a little olive oil until the onion is clear/transparent. Now stir all stuffing ingredients together: both rices, the sautéed onion/celery/stem, the cooked sausage & shredded cheese (see picture below) (you don't need any spices or salt because of all the salty ingredients). Stuff all mushrooms (heaping tablespoon worth) and place in a Pyrex dish. Top each mushroom with a little cheese.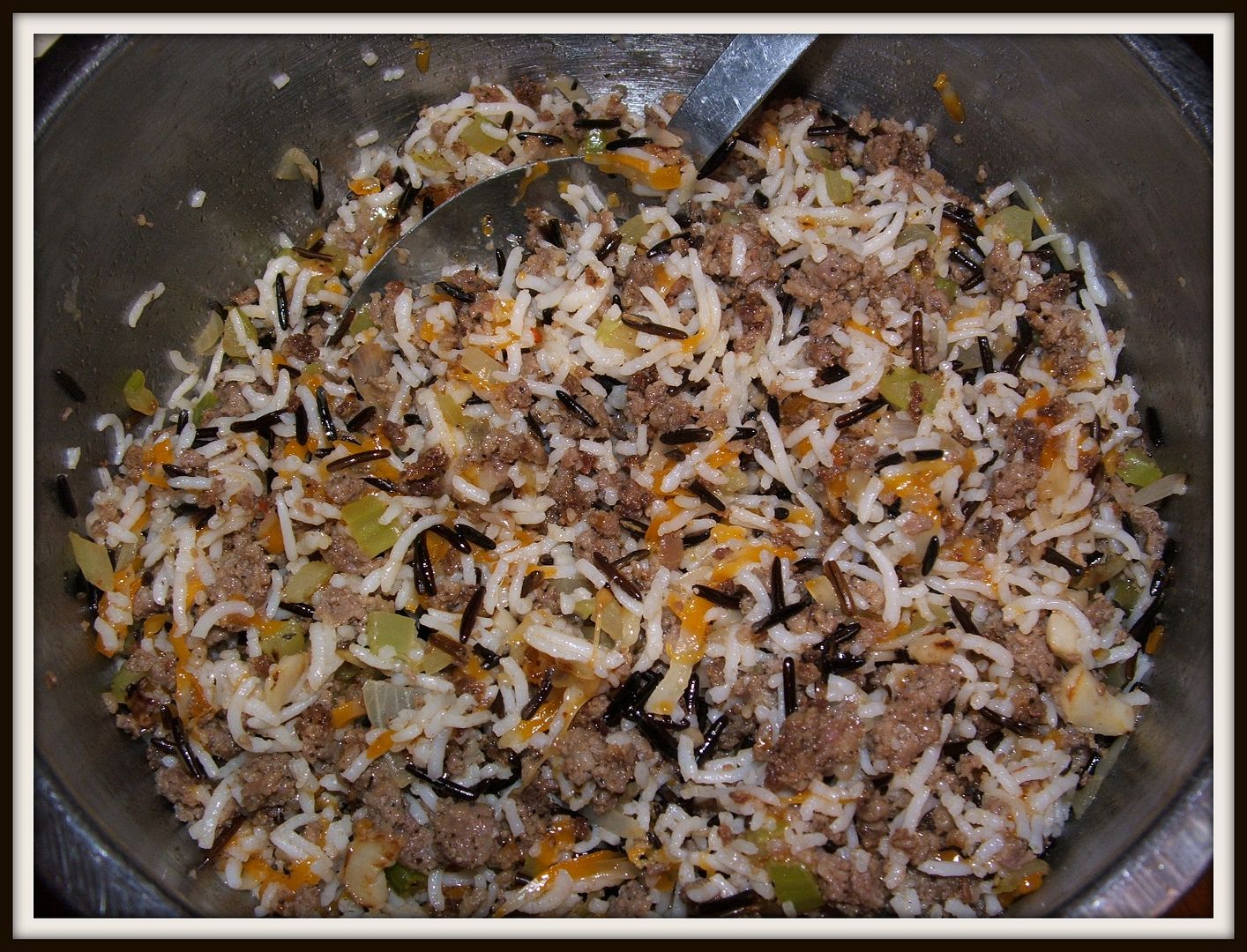 Bake in a preheated 375 degree oven for 15minutes (or until desired "doneness" is achieved)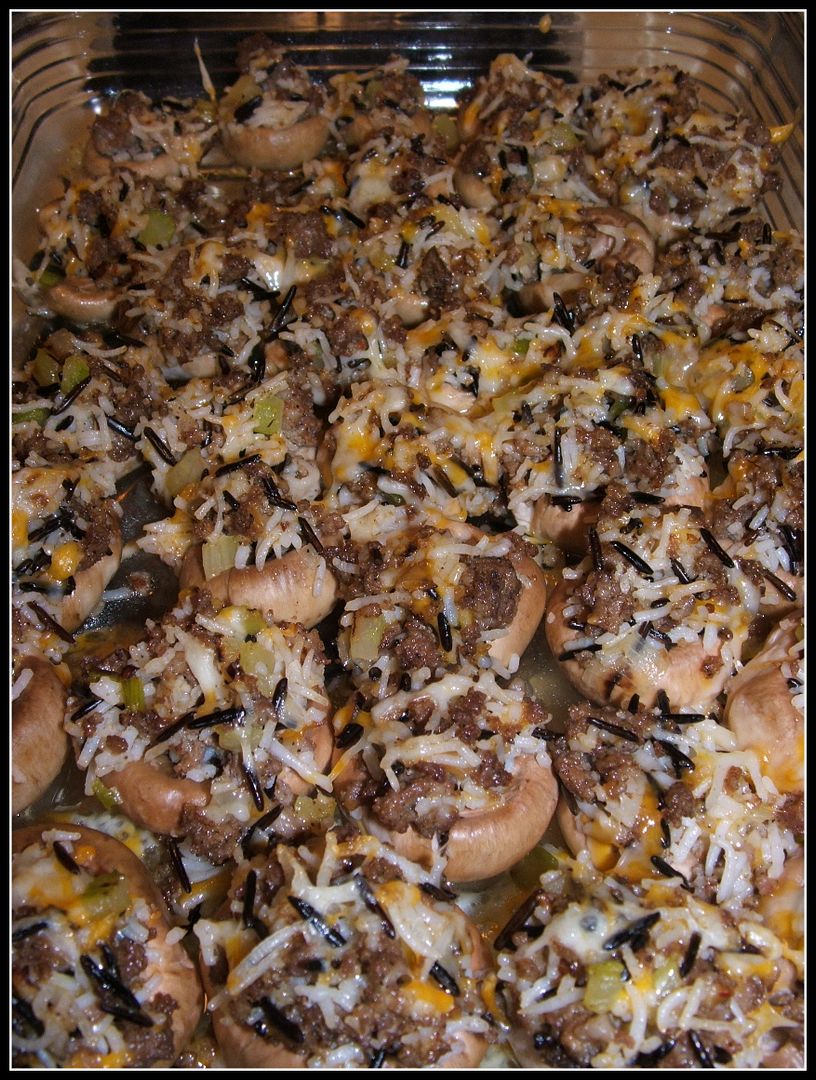 Serve & ENJOY!!
(Be Careful!! - Contents will be hot!!)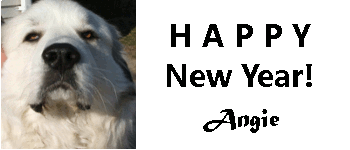 Linked to:
Tuesdays With A Twist
Thursday Favorite Things
HomeAcre Hop
The Weekend re-Treat
Freedom Fridays
Strut Your Stuff
Inspiration Monday
___________________________________
Click HERE to link up to the CLIMB (the month long Networking blog hop) & don't forget to enter the Giveaway!!