I miss the old hymns that I remember from my childhood - there were no drums, no electric guitar and no mind numbing beat. It was just voices and maybe a piano or an organ. The choir led the congregation in singing - and the words of these hymns are poetic. I realize that there is a need for the modern "seeker oriented" worship music - but it is also necessary to have deeper songs (no offense intended to anyone who prefers the newer church songs).
I decided to have an "Old Fashion Sunday Hymn Sing" once a month on this blog.
I personally do NOT have a great singing voice - I used to play the guitar & piano but my voice is NOT an instrument. That's the great thing about this digital hymn sing, you can warble along without being embarrassed or without offending anyone else.
The hymns that we will be studying are taken from an old hymnal from a Baptist church that is no longer in existence - "The North American Hymnal" published in 1956 by "THE ROGER WILLIAMS PRESS"
Today's featured hymn is "God Bless Our Native Land" written by John S. Dwight (1752-1817) composed by F. Giardini (1716-1796). There was a little bit of conflicting information on the history of this hymn. In the "North American Hymnal" it states that the author is John S. Dwight, however, in my online research it seems that John S. Dwight translated this hymn from German and the original author was Siegfried A. Mahlmann. Whatever the truth, please enjoy this hymn.
Please take the time to listen to the YouTube video below the lyrics & enjoy!
Turn with me to number 517 in your hymnals and let's sing:
God Bless Our Native Land
written by John S. Dwight(1752-1817) composed by F. Giardini(1716-1796)
1. God bless our native land; Firm may she ever stand Thro'storm and night; When the wild tempests rave, Ruler of winds and wave. Do Thou our country save By Thy great might.
2. For her our prayers shall rise To God, above the skies; On Him we wait; Thou who art ever nigh, Guardian with watchful eye, To Thee aloud we cry, God save the state.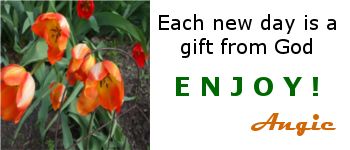 ______________________________
"Prayer Warriors United" is a google+ Community where Christians come together in prayer.
C
lick HERE to view or join this community
If you need prayer please fill out this