I miss the old hymns that I remember from my childhood - there were no drums, no electric guitar and no mind numbing beat. It was just voices and maybe a piano or an organ. The choir led the congregation in singing - and the words of these hymns are poetic. I realize that there is a need for the modern "seeker oriented" worship music - but it is also necessary to have deeper songs (no offense intended to anyone who prefers the newer church songs).
I decided to have an "Old Fashion Sunday Hymn Sing" once a month on this blog.
I personally do NOT have a great singing voice - I used to play the guitar & piano but my voice is NOT an instrument. That's the great thing about this digital hymn sing, you can warble along without being embarrassed or without offending anyone else.
The hymns that we will be studying are taken from an old hymnal from a Baptist church that is no longer in existence - "The North American Hymnal" published in 1956 by "THE ROGER WILLIAMS PRESS"
Today's featured hymn is "Be Still, My Soul" written by Catharina von Schlegel(1752-?), Translated by Jane Borthwick (1813-1897) & composed by Jean Sibelius(1865-?). First of all, I found conflicting birth and death dates for all three listed above (Catharina, Jane & Jean). The nationality of each person is as varied as the time span between each. Catharina (or Katharina with a "K") was a German revivalist, Jean was a Finnish composer and Jane was a Scottish religious social worker. This hymn is based on:
Psalm 46:10 "Be still and know that I am God"
Please take time to listen to the YouTube video below the lyrics.
Turn with me to number 289 in your hymnals and let's sing:
Be Still, My Soul
by Catharina von Schlegel (1752-?) & composed by Jean Sibelius (1865-?)
translated by Jane Borthwick (1813-1897)

1. Be still, my soul; the Lord is on thy side; Bear patiently the cross of grief or pain; Leave to thy God to order and provide; In ev'ry change He faithful will remain. Be still, my soul; thy best, thy heav'nly Friend Thro' thorny ways leads to a joyful end.
2. Be still, my soul; thy God doth under take To guide the future as He hath the past. Thy hope, thy confidence, let nothing shake; All now mysterious shall be bright at last. Be still, my soul; the waves and winds still know His voice who ruled them while He dwelt below.
3. Be still, my soul; tho'dearest friends depart And all is darkened in the vale of tears; Then shalt thou better know His love, His heart, Who comes to soothe thy sorrows and thy fears. Be still, my soul; thy Jesus can repay From His own fullness all He takes away.
4. Be still, my soul; the hour is hast'ning on When we shall be forever with the Lord, When disappointment, grief, and fear are gone. Sorrow forgot, love's purest joys restored. Be still, my soul; when change and tears are past, All safe and blessed we shall meet at last.
A special thanks to "
Megan Smith
" for sharing this with us!
A special thanks to "
Eclipse 6
" for sharing this with us!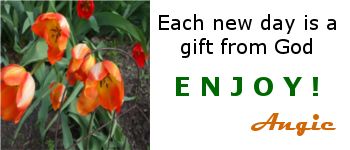 ______________________________
"Prayer Warriors United" is a google+ Community where Christians come together in prayer.
C
lick HERE to view or join this community
If you need prayer please fill out this