Holiday Turkey Alternative: Lemon Pepper Thyme Crock Pot Roasted Chicken
I don't know about you but every year by about the middle of September I start to crave turkey with the Thanksgiving holiday in mind. Now, a few days after Thanksgiving (as I scramble to use up all of the remaining turkey in my many leftover recipes) I start to think about an alternative meat for Christmas eve and Christmas day dinners.
My Lemon Pepper Thyme Crock Pot Roasted Chicken is a perfect alternative. Yes, this recipe is still a bird and similar to turkey but the main difference is that you will not have the massive leftover meat. This recipe is also super easy. This chicken is incredibly moist but it will lack a crispy skin because it has been cooked in the crock pot.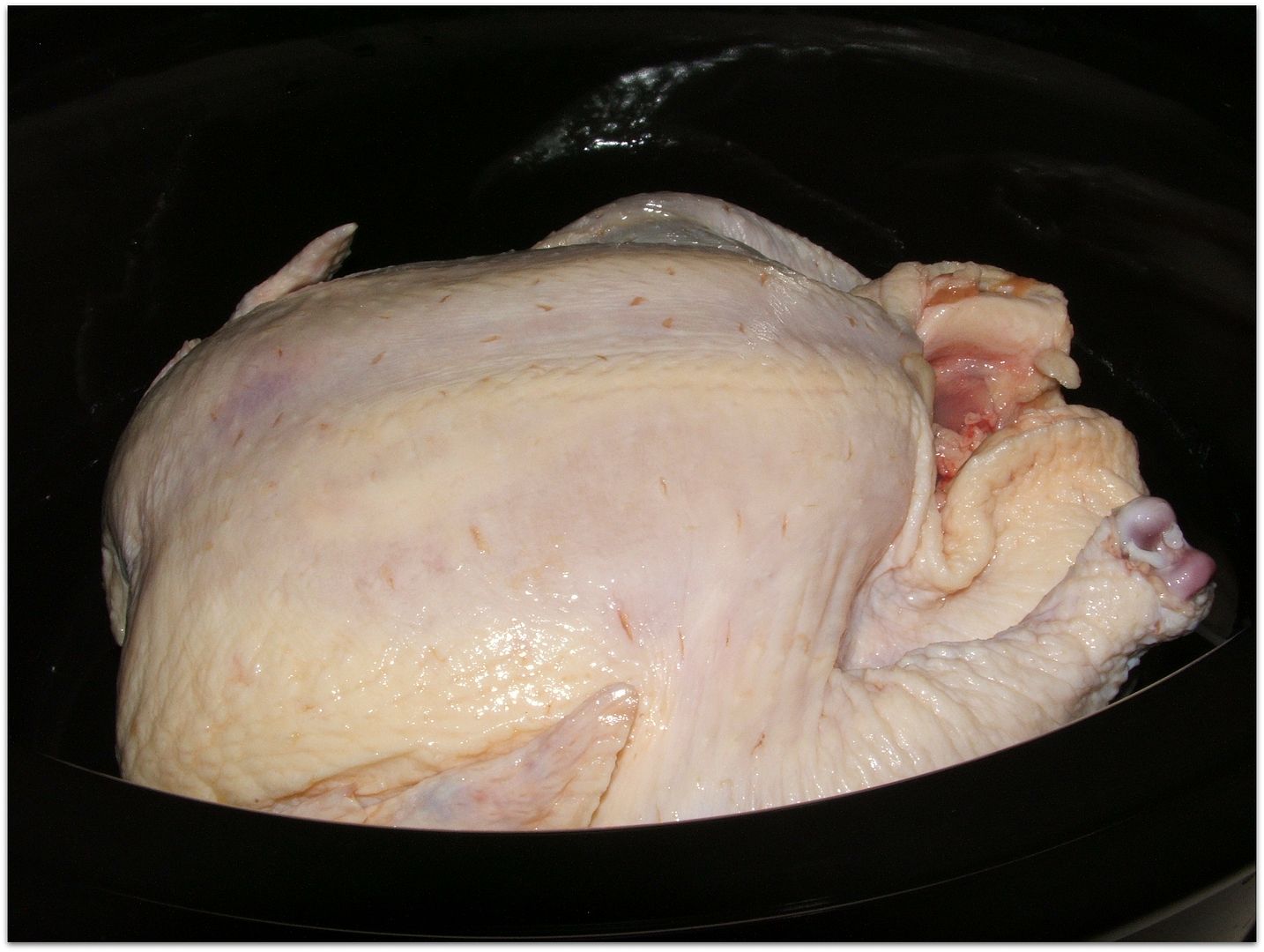 1 whole chicken (remove gizzards, wash & pat dry)
1 lemon (washed & sliced)
1 large onion (chopped into large chunks)
a handful of fresh thyme (washed and drained)
2 tablespoons butter (sliced thinly)
salt and pepper (1 1/2 teaspoons of each)
Prepare ingredients as listed above. Place the chicken in your extra large crock pot (see picture above). Gently work your fingers under the skin (see picture below) and place a few thin slabs of butter under the skin (see picture below - you can see the butter that I placed into this pocket). Place the remaining butter inside the carcass. Mix the salt and pepper in a small bowl - take 1 teaspoon of this seasoning and sprinkle into the carcass.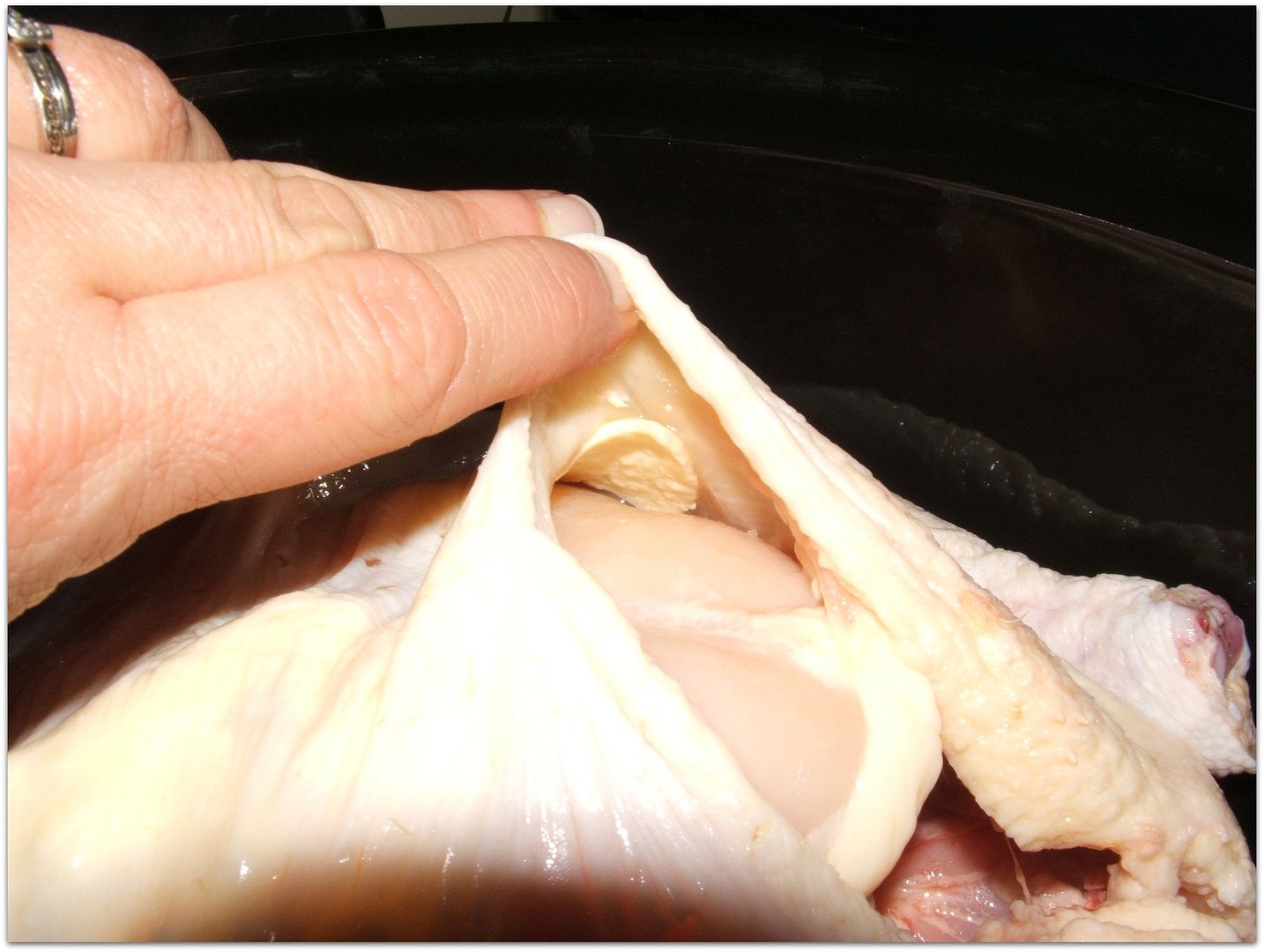 Stuff the carcass with onion chunks, lemon slices and thyme sprigs (see picture below)
IMPORTANT - You will not be able to fit everything into the carcass.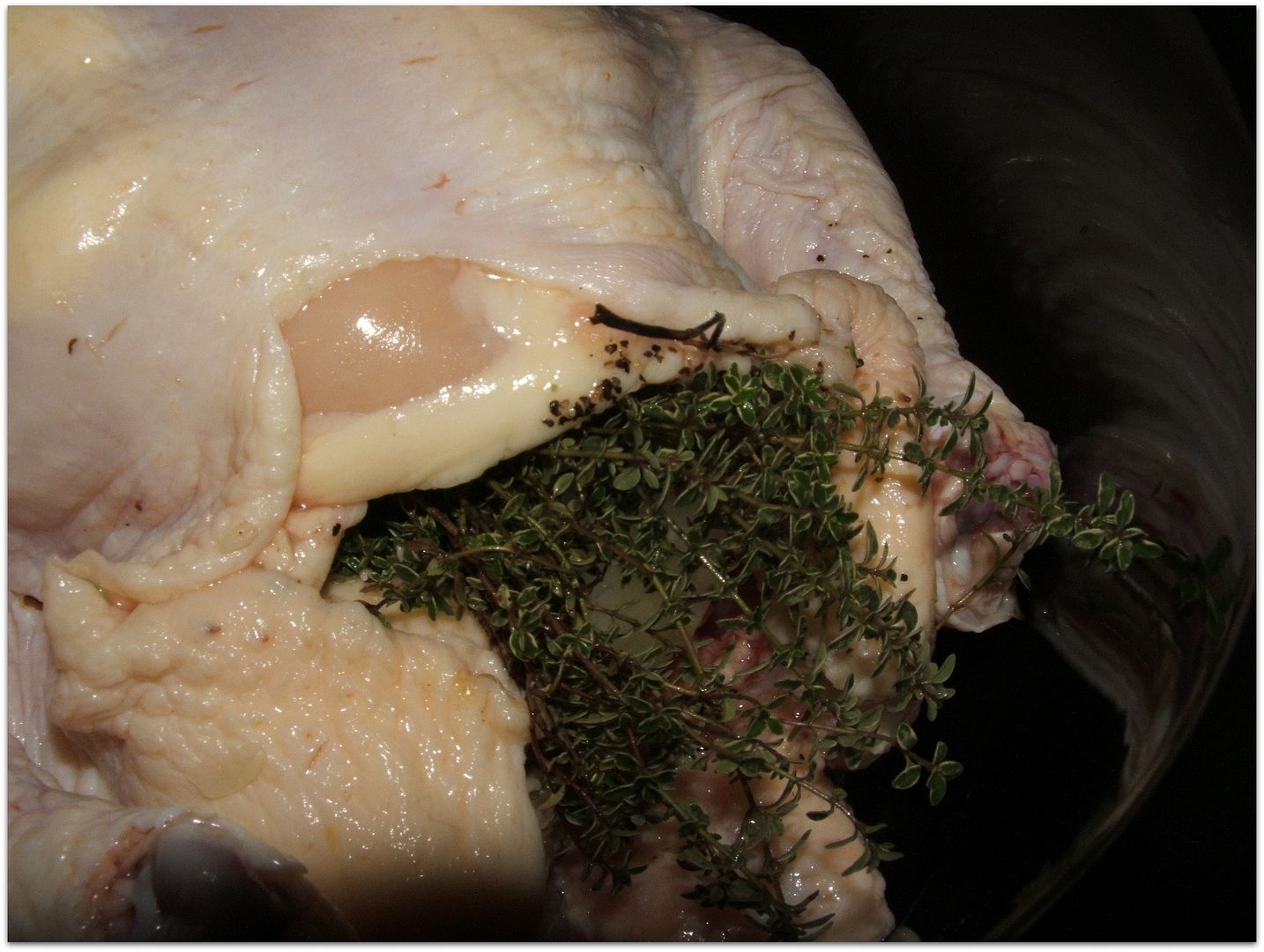 Add a few thyme sprigs and a small chunk of onion and lemon into the neck space (see picture below)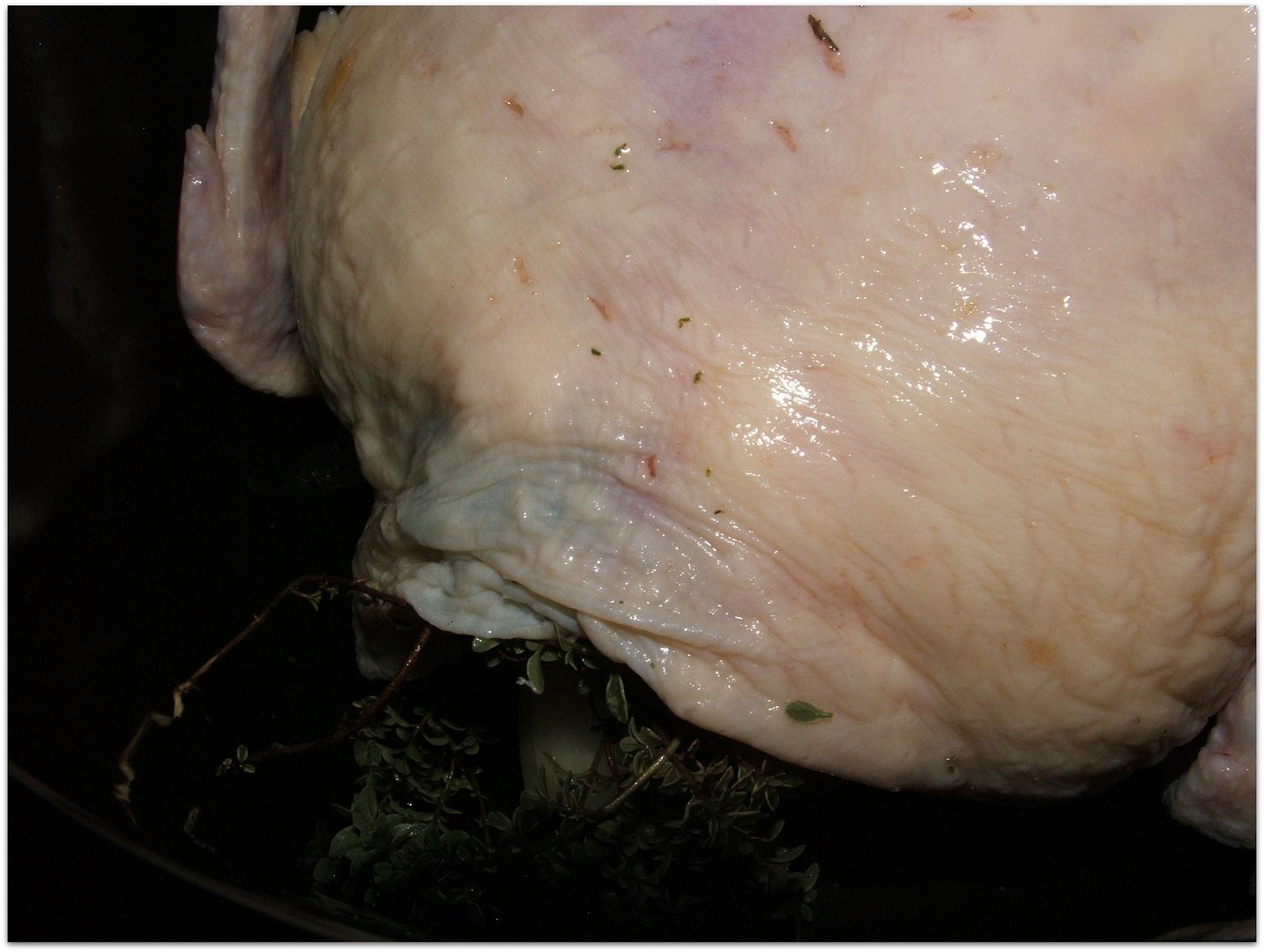 Sprinkle the remaining salt/pepper mixture all over the outside of the chicken (see picture below). Also, place any extra lemon slices and onion chunks around the base of the chicken.
Cook on low for about 9 to 10 hours
OR
Cook on high for about 4 or 5 hours
(OR until the chicken is fully cooked and the meat falls off the bone)
Turn off the crock pot, allow to rest for about 15 minutes, serve & ENJOY!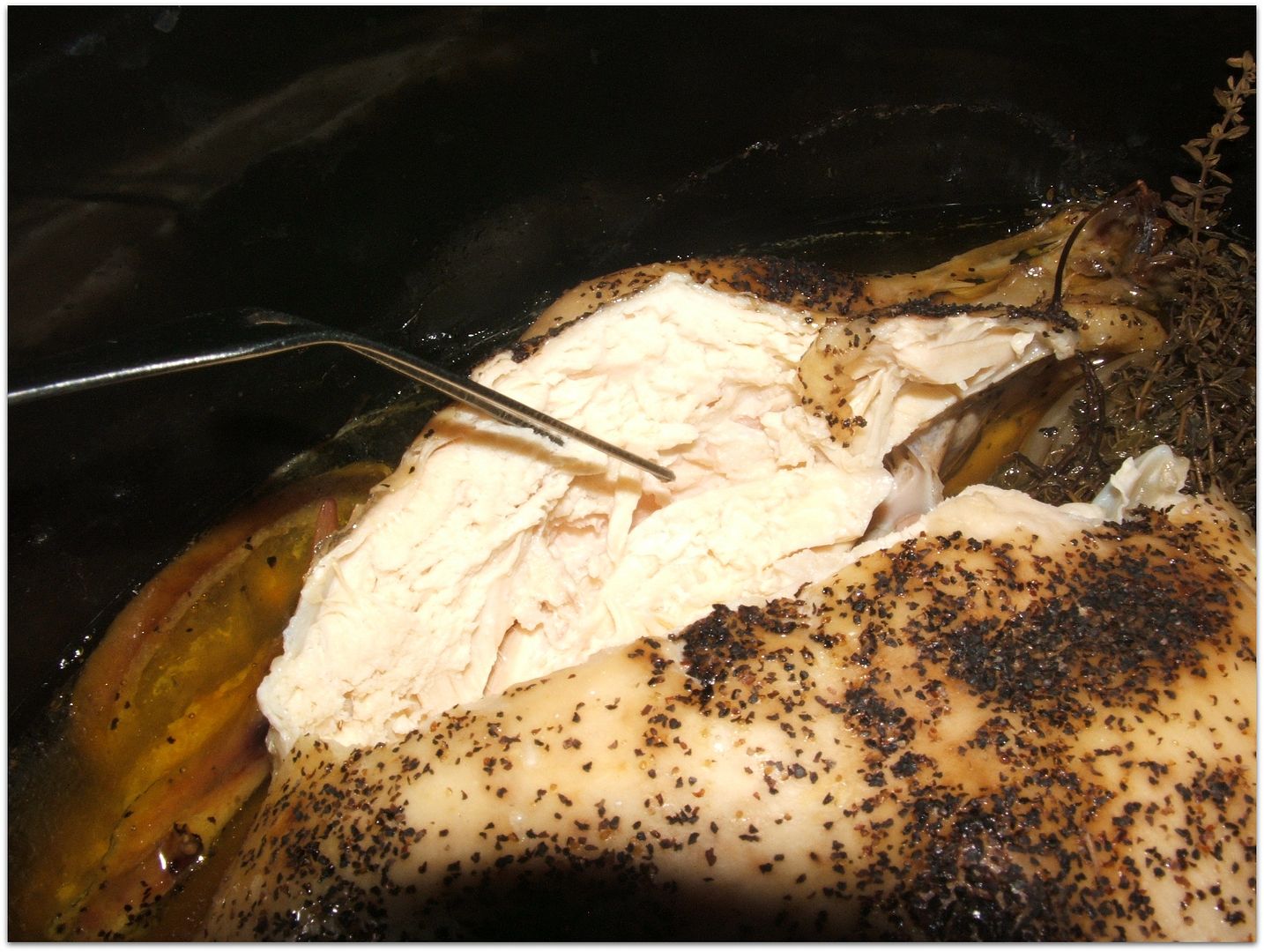 ___________________________________________________________________
(Checkout this month's wonderful Sponsor!)
Cynthia from "ShorelineDesigned"
Handmade one-of-a-kind jewelry & beads made from beautiful beach stones from the Great Lakes Shoreline.
Travel along the shoreline with Cynthia
(click HERE to view her blog)
(Please click on the ad above to view her shop)