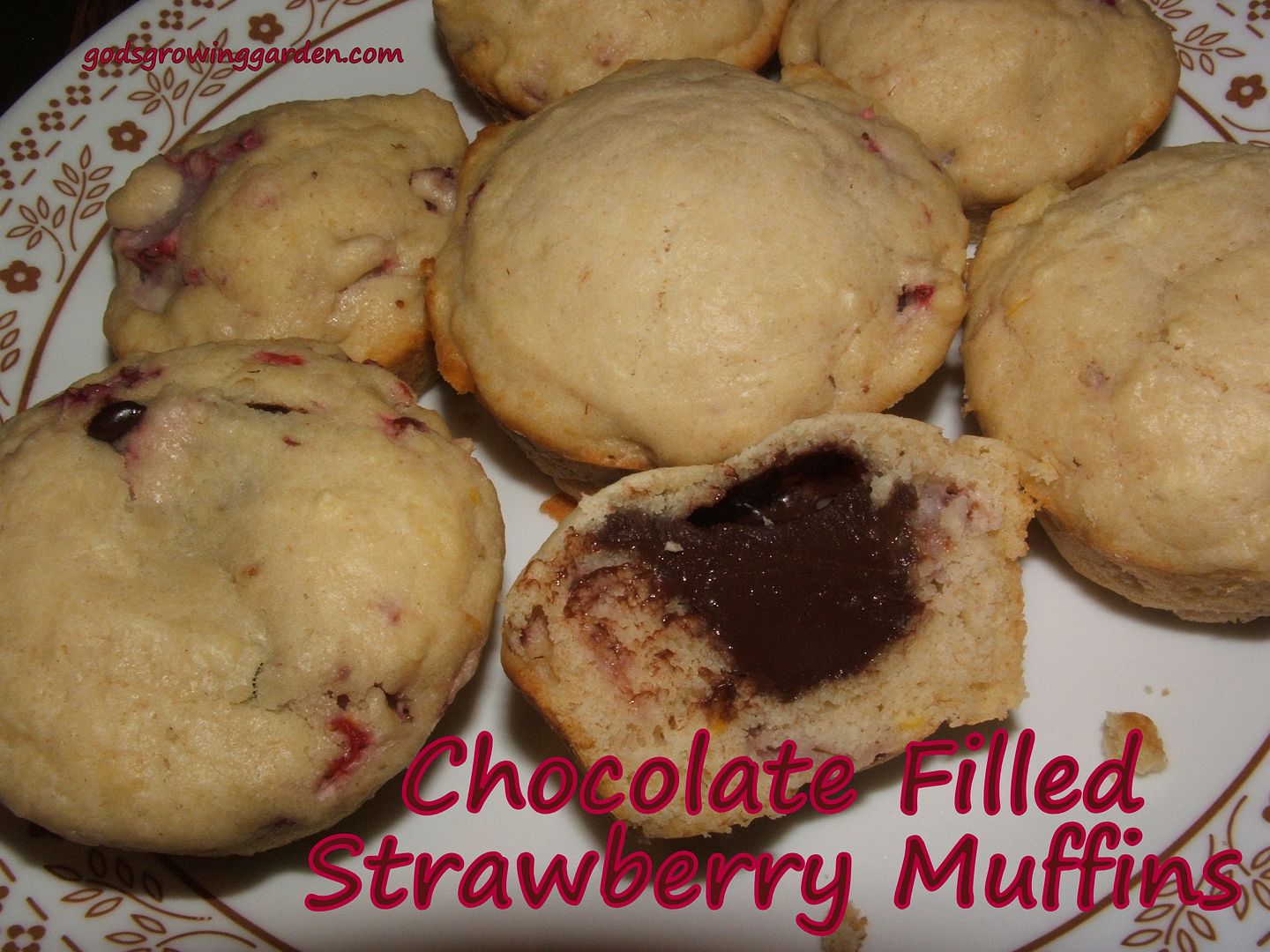 Chocolate Filled Strawberry Muffins
Instead of treating yourself with chocolate COVERED strawberries, try this twist:
Chocolate FILLED Strawberry Muffins.
These muffins are filled with homemade chocolate ganache. Making your own chocolate ganache is easy - take 1 cup of heavy whipping cream, place is pan on medium heat and warm until it sizzles around the edges of the pan (but not boiling). Pour this hot cream on top of 1 3/4 cups chocolate chips and keep stirring until all the chocolate is melted - you will notice everything becoming very smooth and thick. Cool and form into small balls (see picture below). Refrigerate for an hour before using in this recipe.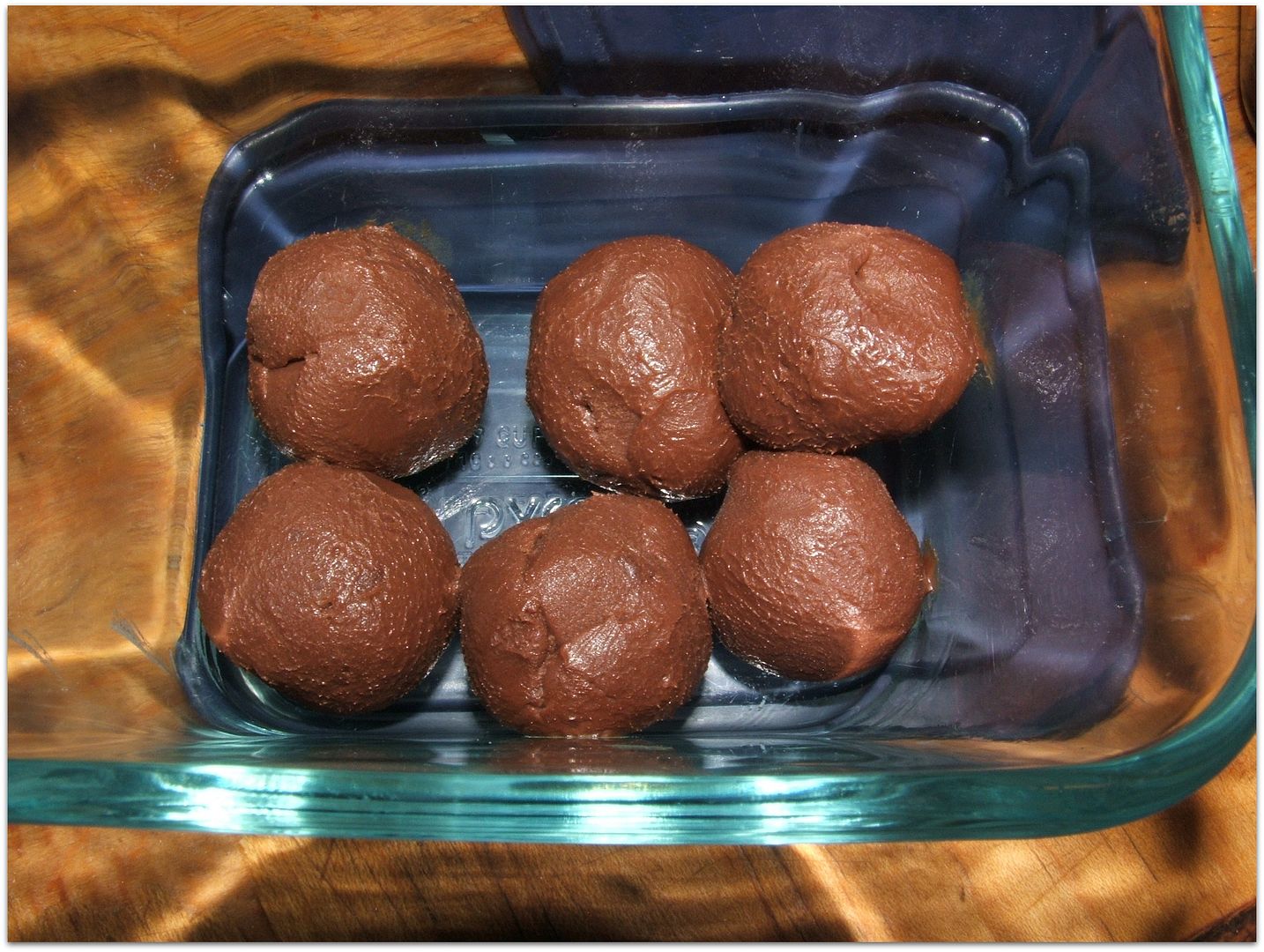 Printable Recipe
1/2
cup butter (melted & cooled to lukewarm)
2 cups flour (possibly 1/4 extra - depending on the juiciness of the strawberries)
3 teaspoons baking powder
1 teaspoon vanilla extract
1 teaspoon lemon zest
1 cup strawberries (hulled, rinsed and finely chopped or mashed)
ganache for middle
Prepare the ganache ahead of time & set aside in the fridge (see instructions above). In a large bowl, combine the butter, sugar, egg, milk, lemon rind & vanilla extract - lightly whisk until combined. Add the flour, baking powder, salt - stir with a wooden spoon just until combined. Finally, stir in the strawberries.
Spray a 12 count muffin tin. Place a scoop of dough evenly in each muffin space until all dough is used up. Make an indentation in each dough blob and add a ganache ball into each indentation. Now form the dough to cover each ganache ball (or reserve some dough to drop on top of the ganache ball)(see pictures below).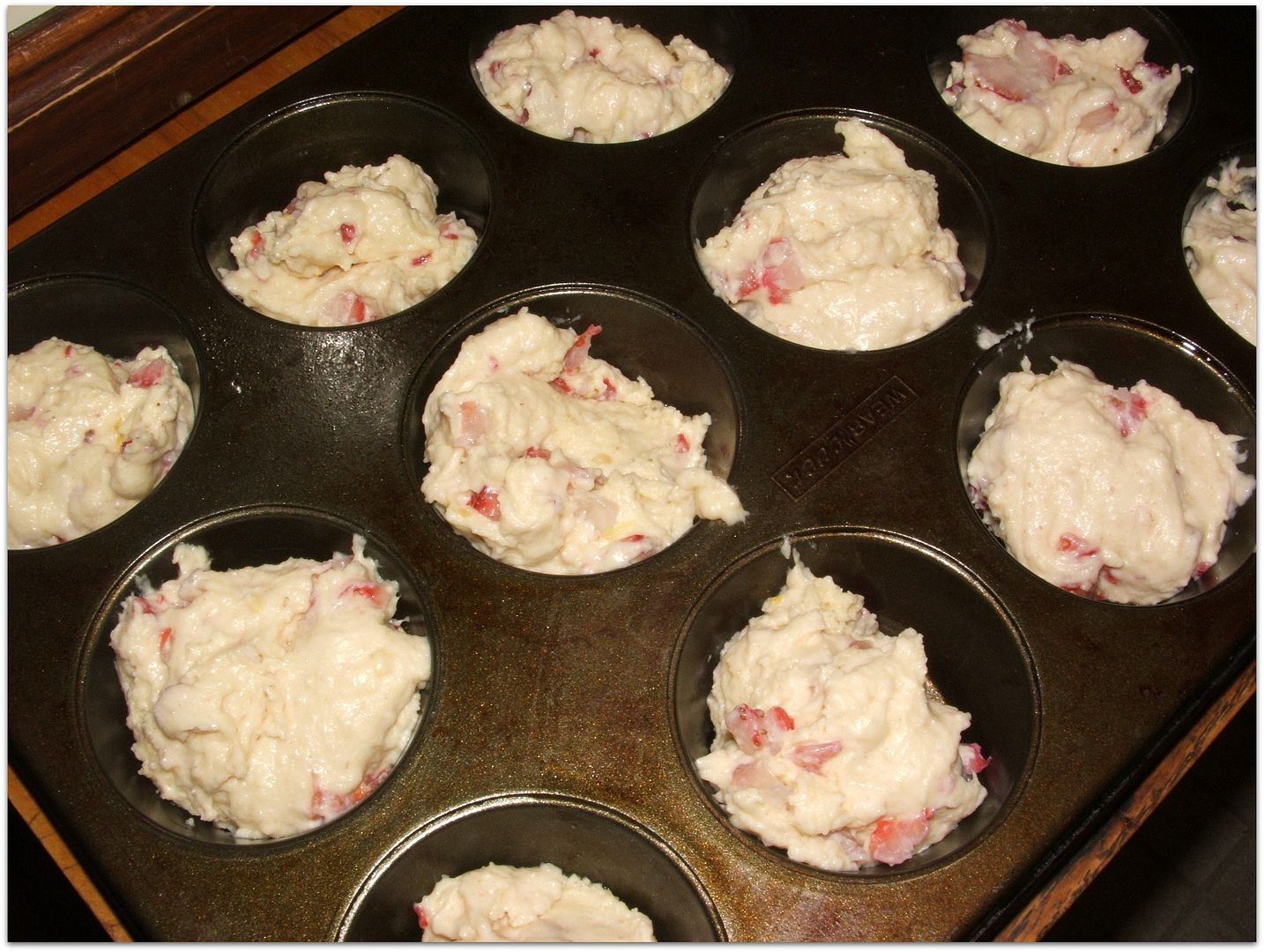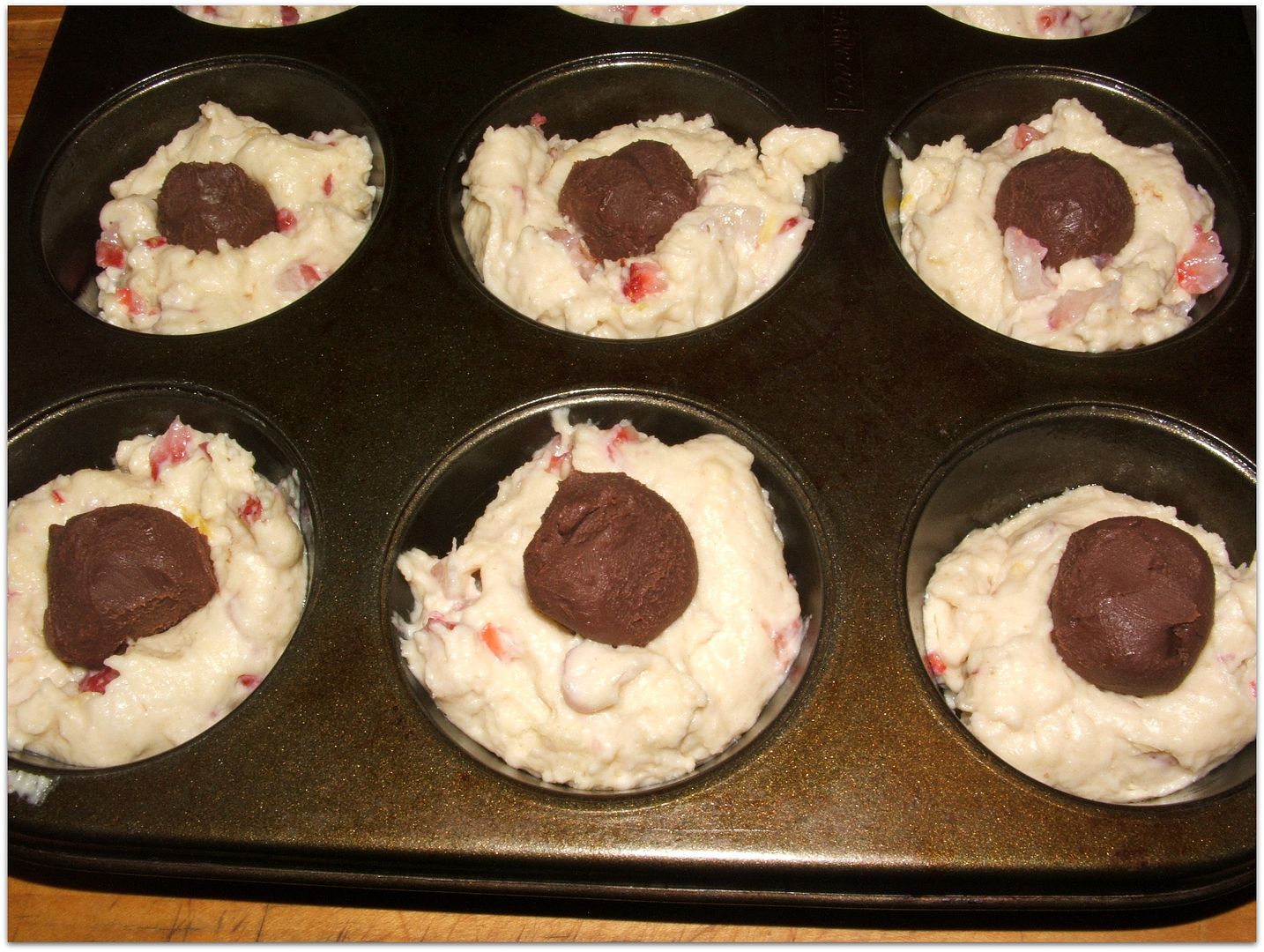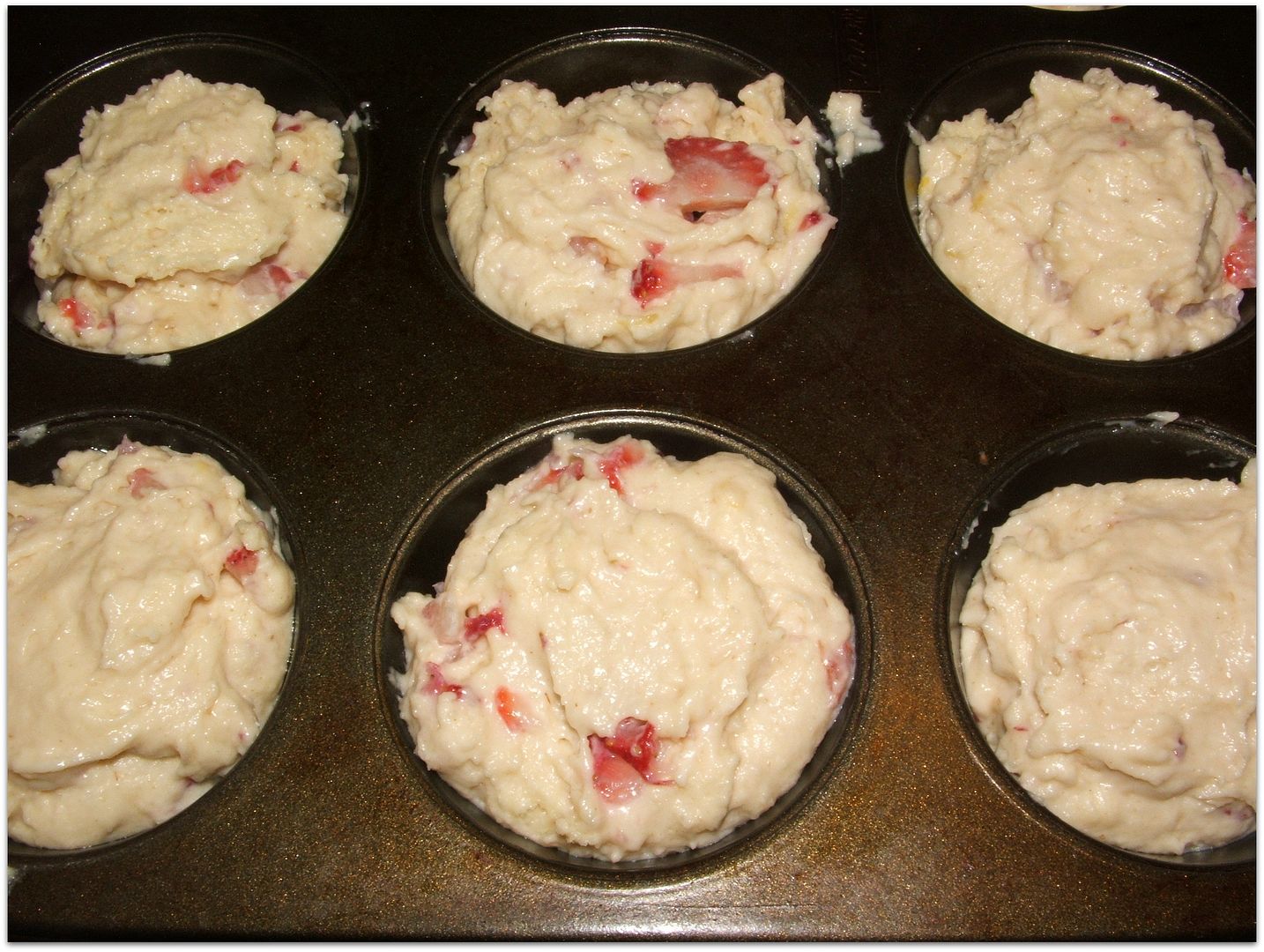 Bake in a preheated 350 degree oven for 15 to 20 minutes (when toothpick is inserted at the edge away from the ganache comes out clean).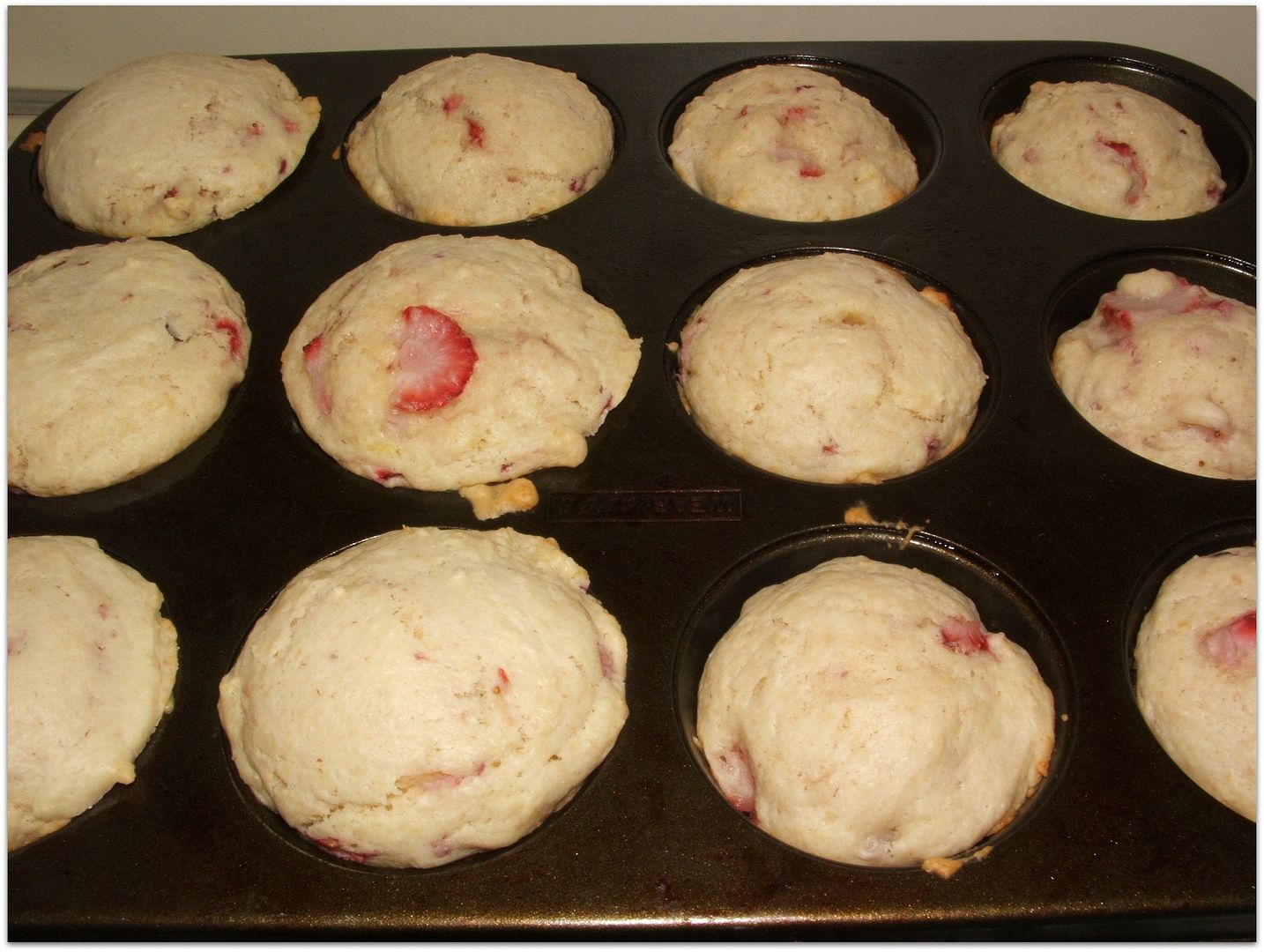 Remove from muffin tin and place muffins on a cooling rack (see picture below).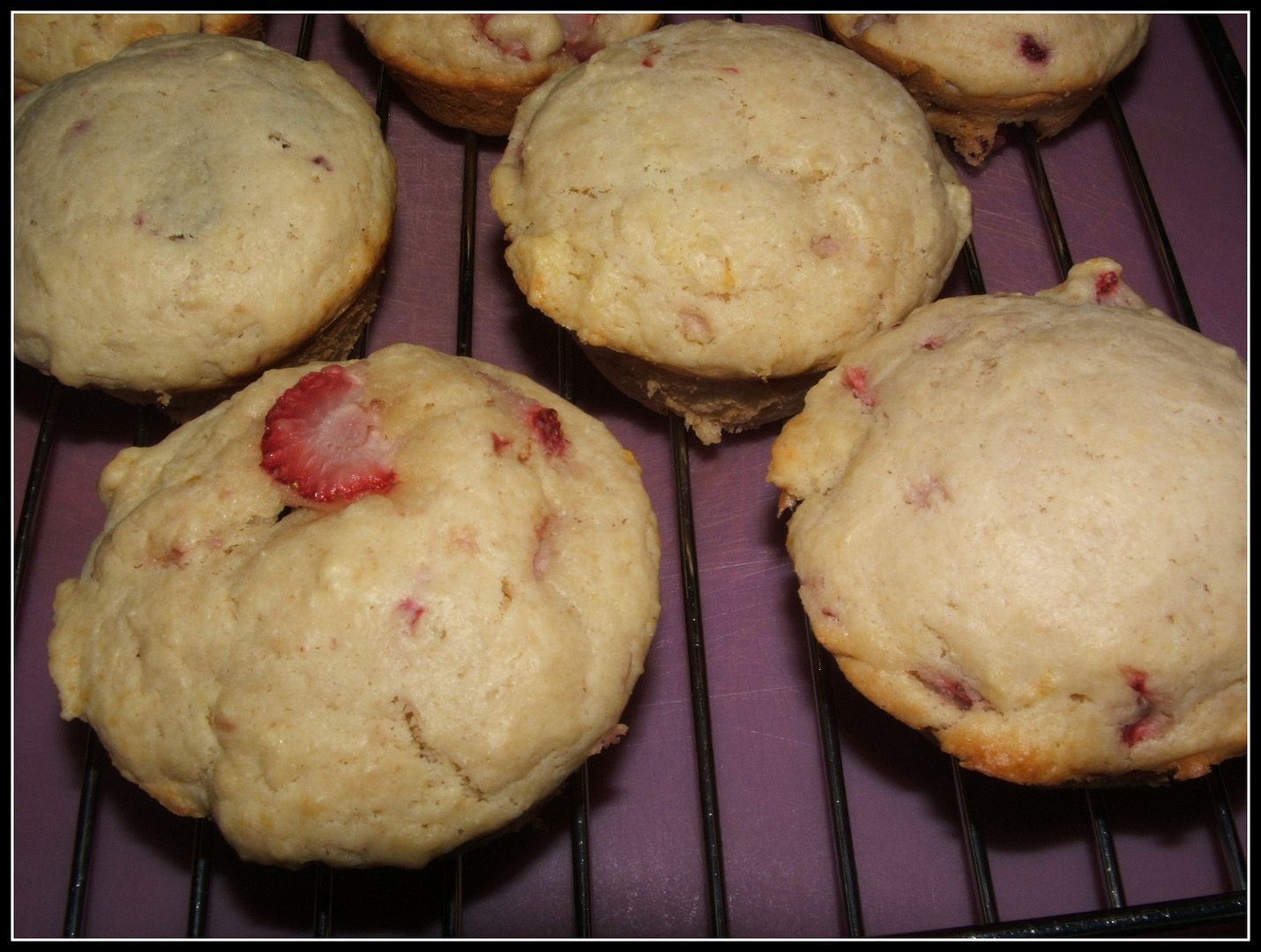 Serve & ENJOY!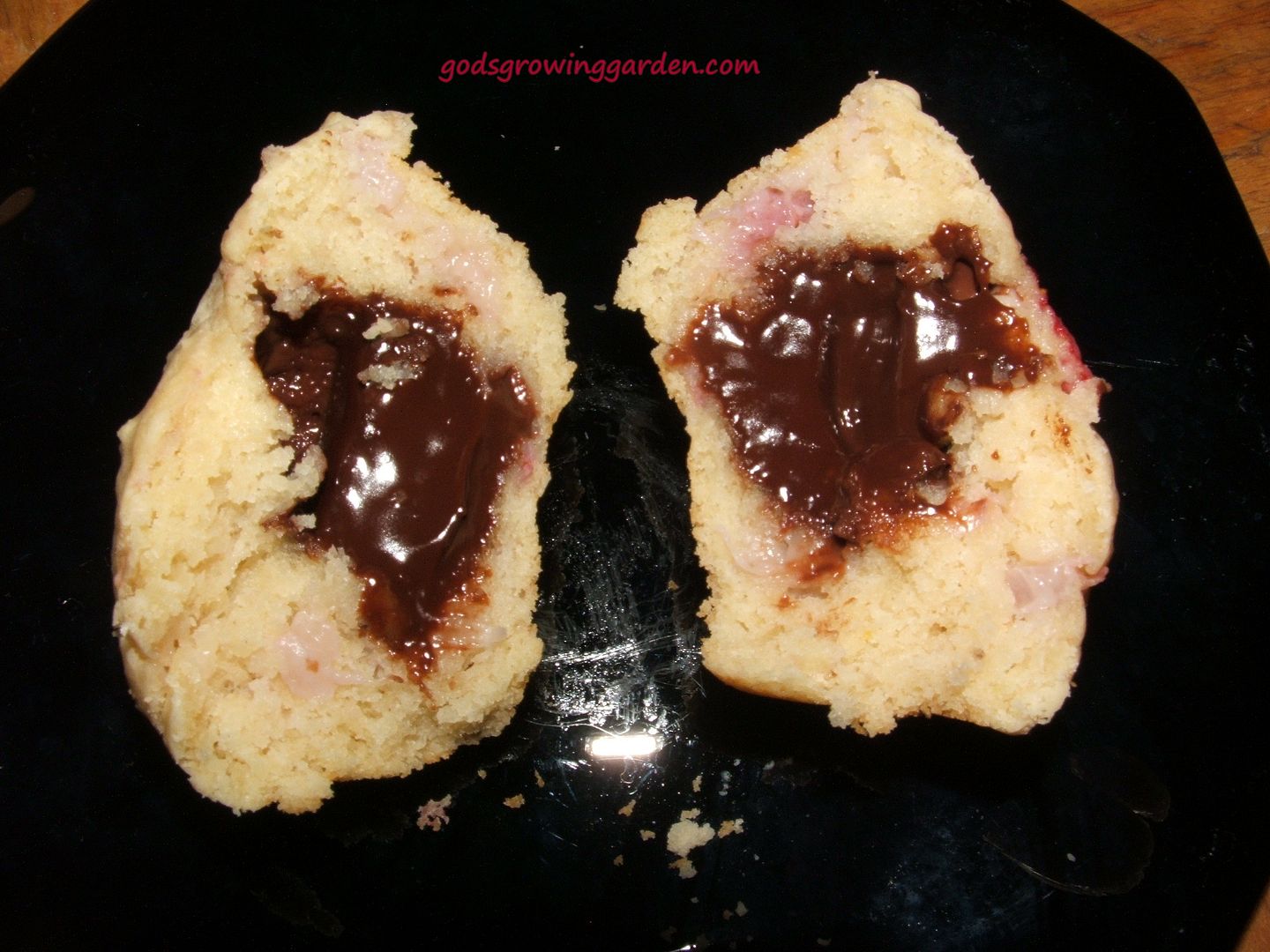 Copyright, Permissions& Disclaimer

This post was featured on:
Over the Moon Link Party
Shared with:
Happiness is Homemade
Over the Moon Linky Party
Tuesdays with a Twist
_____________________________________________________________________



Are you in need of Online Counseling?
Professionally Licensed
Spiritually Informed
Readily Accessible


click logo image above
or
click
HERE
to view Faithful Counseling website