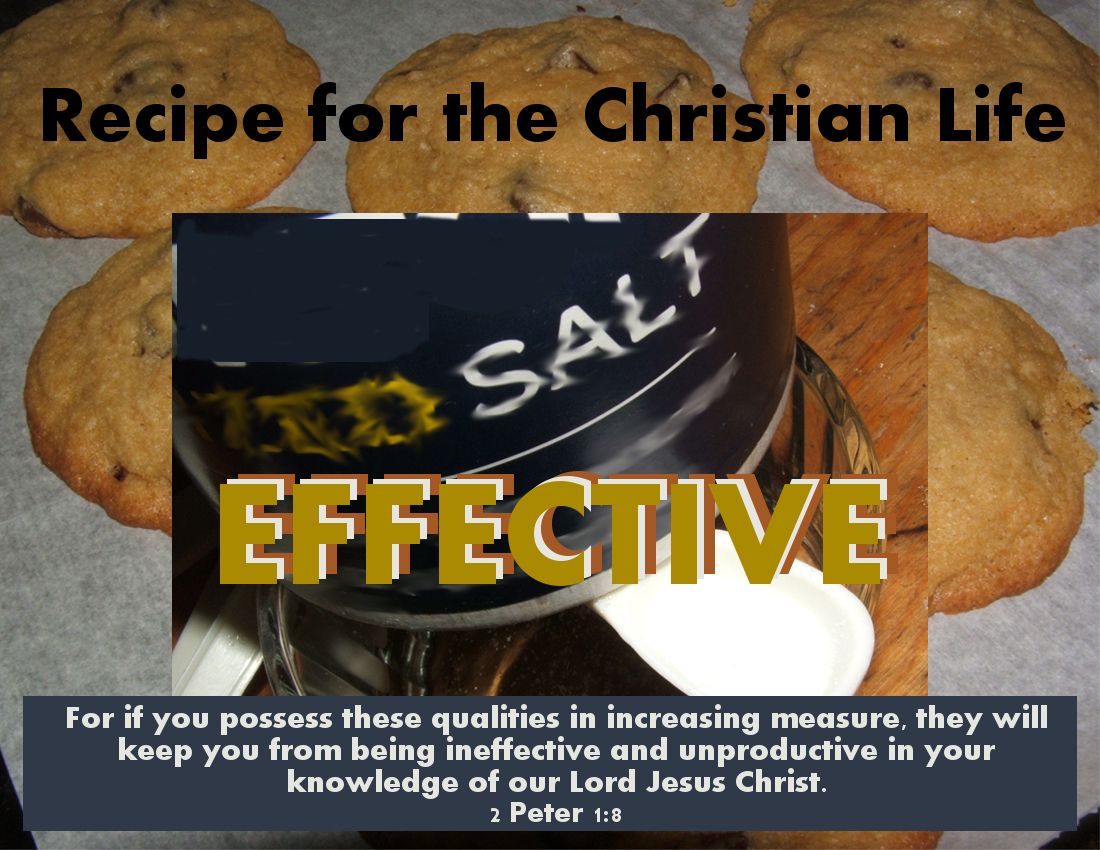 Recipe for the Christian Life - EFFECTIVE
Today is the ninth post in the series on growing in our Christian Walk. Developing a Christian life is kind of like baking a recipe - good ingredients create a perfect treat. Adding good characteristics to our faith produces good Christians.
If you recall, a few months ago we started with an empty mixing bowl - our FAITH. And then we've been adding to our faith, we combined: GOODNESS , KNOWLEDGE , SELF-CONTROL , PERSEVERANCE , GODLINESS , KINDNESS and LOVE.
Today we are going to make sure that all of those ingredients are EFFECTIVE.
It's always good to start with the very basic definition of "effective" (from online dictionaries):
effective - successful in producing a desired or intended result.

By "effective" we are talking about putting all of those characteristics into action. Since I used a "recipe" as a symbol for this entire series I will use "salt" as a symbol for being effective. You see, in a culinary recipe, salt always enhances the flavor of other ingredients. As an example, coffee and/or chocolate are always more flavorful if there's even a pinch of salt in the recipe. Being "effective" or "productive" is sincerely and continuously using all of those characteristics in our everyday life.
The Bible passage above is a perfect example of how we could use those characteristics from this series. When we have added all of the ingredients for a Christian Life, then our life becomes a witness to anyone around us.
Let's not forget about prayer. The verse above describes how prayer from someone who has added all of these characteristics to their life is vital -
Their prayer is POWERFUL & EFFECTIVE!
"Whatever you do, work at it with all your heart, as working for the Lord, not for men.
"
(Colossians 3:23)
Next week will be the final part in this series. ( 2 Peter 1:3-11).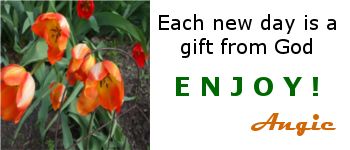 _____________________________________________________________________
Take Up The THANKFULNESS Challenge!
I challenge you to thank God for something everyday for one year! Either write it down in a diary OR share with us on a blog. If you have a blog & would like to share your THANKFULNESS posts with us, then please fill out this form:
365 Days of Being THANKFUL form - click HERE
and you will be added to the THANKFULNESS page.