"For to us a child is born,
to us a son is given,
and the government will be on his shoulders. And he will be called
Wonderful Counselor, Mighty God,
Everlasting Father, Prince of Peace." Isaiah 9:6
This Advent season we have been learning about the angel visits that foretold the coming of Jesus Christ (click on the following links to view each post).
I want to be very clear that worshiping angels is wrong - angels are servants of God. Only God The Father, Son & Holy Spirit can be worshiped.
Below are four beautiful Christmas hymns about the angelic celestial celebrations rejoicing about Jesus' birth!
Angels We Have Heard On High
Sweetly singing o'er the plains
And the mountains in reply
Echoing their joyous strains
A special thanks to "
Kaymaran
" for sharing this with us on YouTube
Hark! The Herald Angels Sing
Join the triumph of the skies
With the angelic host proclaim
"Christ is born in Bethlehem"
A special thanks to "
maumau 1968
" for sharing this with us on YouTube
Angels from the Realms of Glory
Wing your flight o'er all the earth;
Ye who sang creation's story,
Now proclaim Messiah's birth
There Are Angels Hovering 'Round
To sing in harmony.............
.......There is glory all around
Copyright, Permissions& Disclaimer
Shared with:
________________________________________________________________________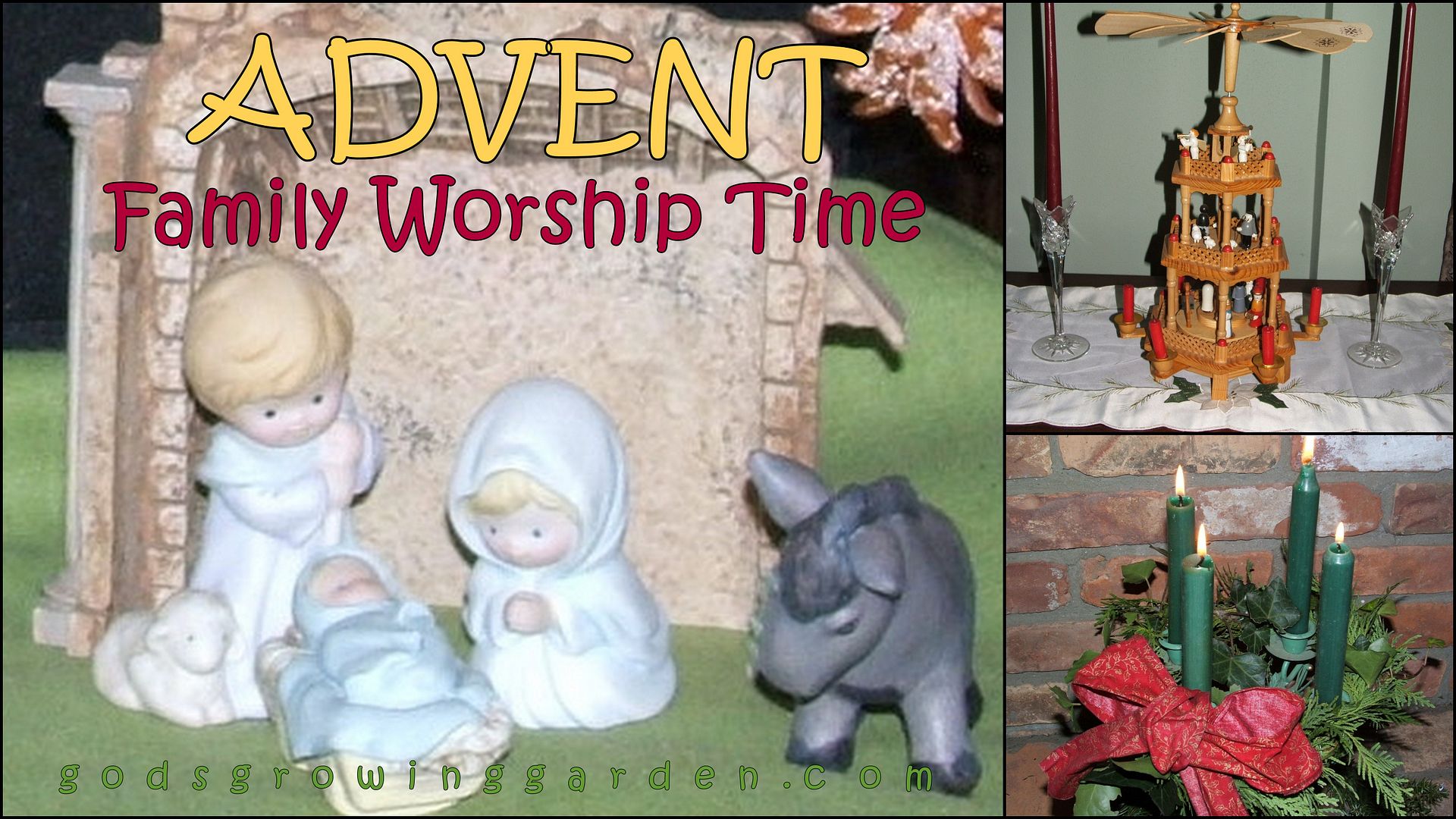 Enjoy precious time with your family during Advent.
click HERE to view this post about
Family Worship Time during Advent