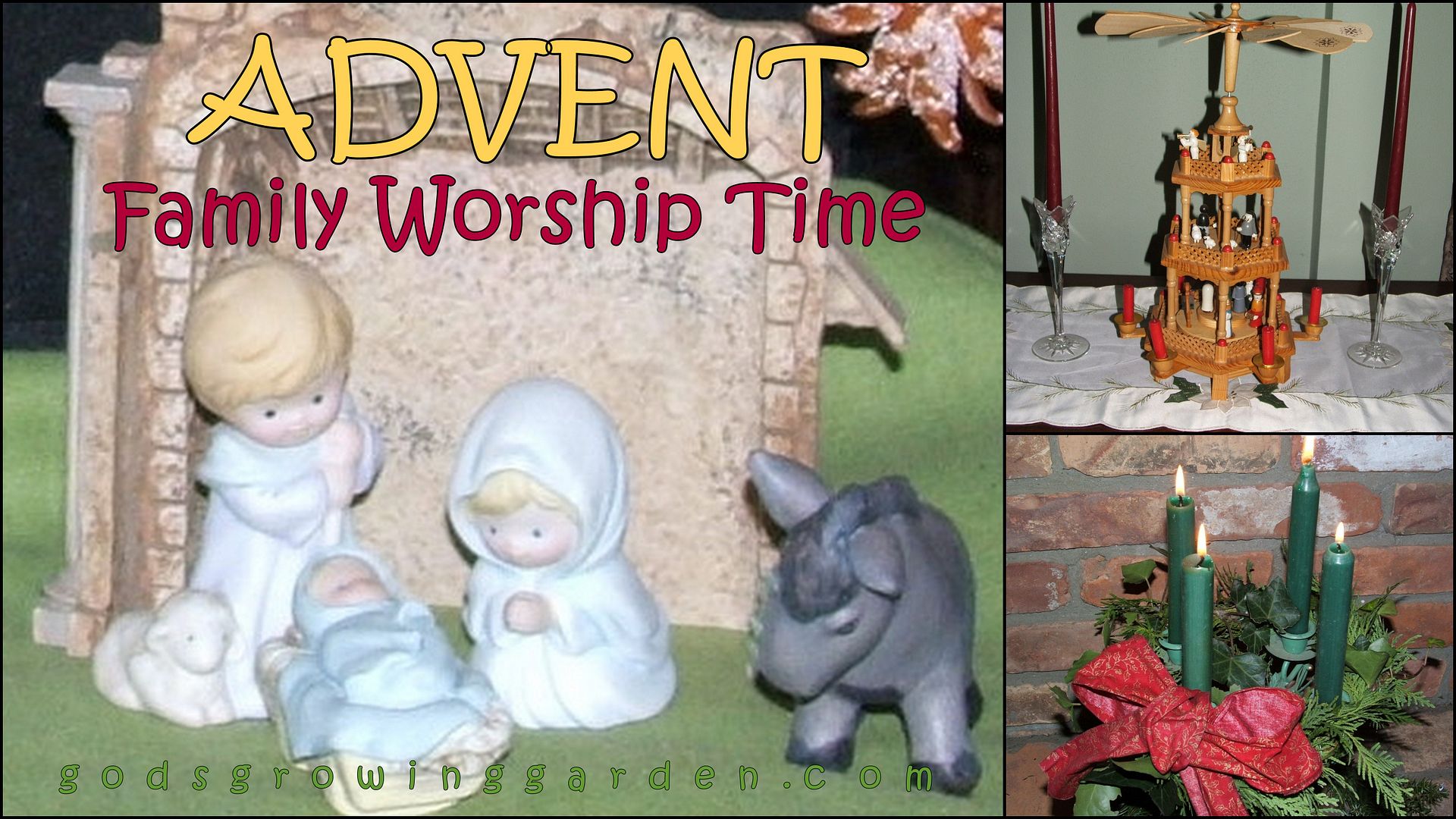 ADVENT BASICS - Family Worship Time
Advent is the season that begins the celebration of Jesus' coming to earth. The word "Advent" is derived from the Latin word "adventus" which means "coming". During Advent Christians celebrate the birth of the Messiah Jesus but it is also a time to prepare for the second coming of Christ.
The season of Advent begins four Sundays prior to Christmas day (December 25th). This year the First of Advent is next Sunday December 3rd, 2017.
Advent Family Worship Time was always observed by my family when I was a child and these memories are some of my most precious and life changing experiences. On every Sunday during Advent my parents would gather the family (my sister & myself) around the dining room table; turn off all the lights with only the candle(s) on the Advent wreath flickering away. In that warm candlelit darkness we would read a passage from the Bible, discuss what we just read and then sing some Christmas hymns.
I encourage you to do the same with your family. Below I have included the 2017 Advent Dates with recommended Bible passages as well as Christmas Hymns. If you are not musical then I recommend going to YouTube & finding a version of those Hymns there - sing along with those YouTube videos & ENJOY your Family Worship Time.
_______________________________________________________________
The Advent Wreath
The Advent wreath is simply a Christmas wreath with 4 candles (sometimes 5 candles). On the first of Advent - 1 candle is lit; on the second of Advent - 2 candles are lit; on the third of Advent - 3 candles are lit and on the fourth of Advent - 4 candles are lit. Then, on Christmas day the optional fifth candle would be lit (The fifth candle is a larger candle and is in the middle of the wreath).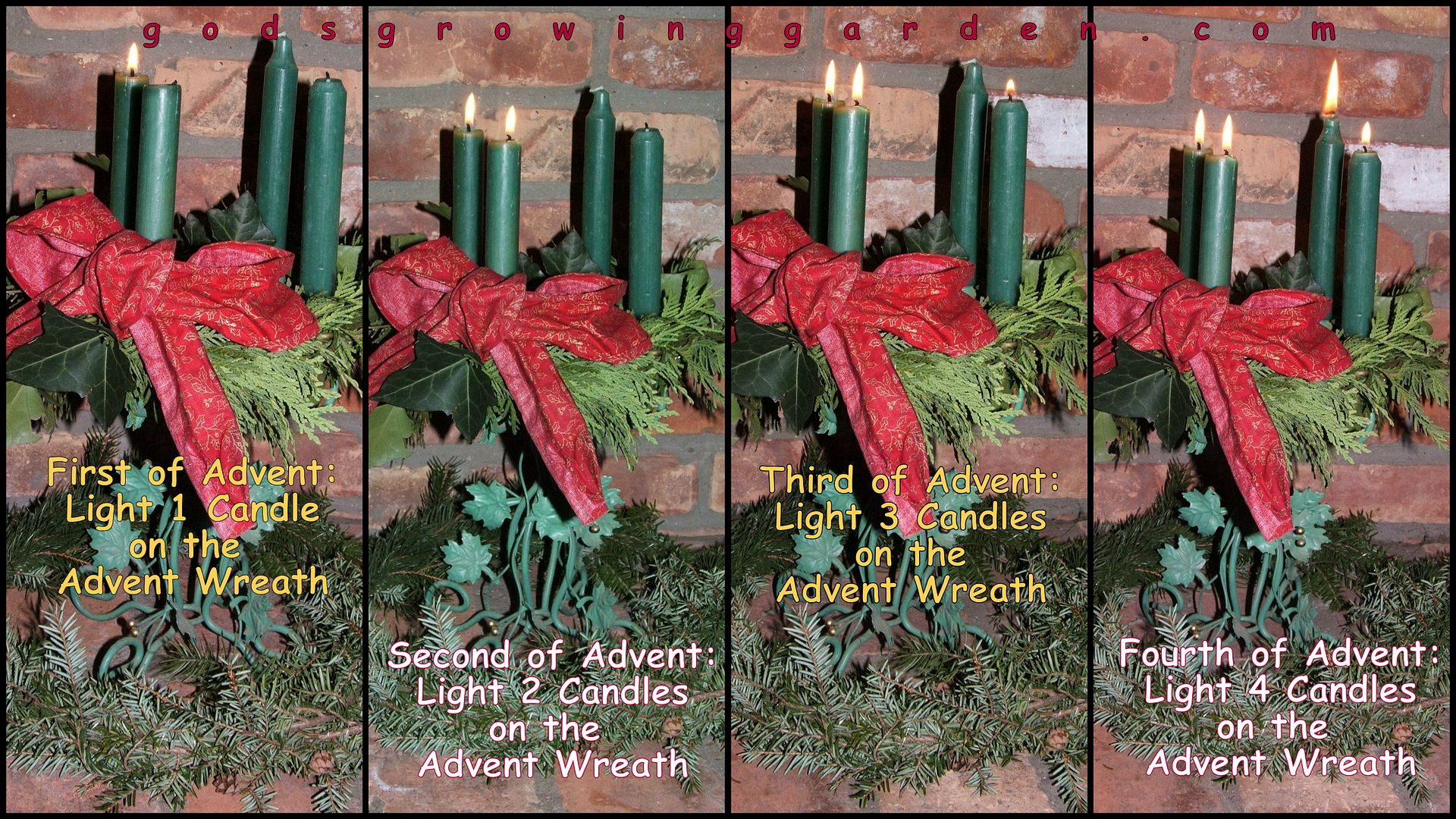 2017 Advent Dates
- Sunday December 3rd, 2017 - First of Advent
(Light 1 Candle on the Advent Wreath)
- Sunday December 10th, 2017 - Second of Advent
(Light 2 Candles on the Advent Wreath)
- Sunday December 17th, 2017 - Third of Advent
(Light 3 Candles on the Advent Wreath)
- Sunday December 24th, 2017 - Fourth of Advent
(Light 4 Candles on the Advent Wreath)
- Monday December 25th, 2017 - Christmas Day
(the optional 5th Candle is lit or all 4)
Luke 1:26-38
Matthew 1:18-25
Luke 2:1-7
Matthew 2:1-12
Luke 2:8-20
Isaiah 9:6
______________________________________________
Recommended Christmas Hymns:
* O Little Town of Bethlehem
* Angels We Have Heard on High
* Angels From the Realms of Glory
* It Came Upon a Midnight Clear
* We Three Kings of Orient Are
This Post Was Featured On:
Linked to:
Happiness is Homemade
Over the Moon #101
LouLou Girls
Tuesdays with a Twist
Wonderful Wednesday Blog Hop
Oh My Heartsie Girls Wonderful Wednesday
Thursday Favorite Things
Friday Feature Linky Party
Pretty Pintastic Party #185
You're the STAR
__________________________________________________________________
"Prayer Warriors United" is a google+ Community where Christians come together in prayer.
C
lick HERE to view or join this community
If you need prayer please fill out this
Prayer Request form