Advent is the precious time of year when we celebrate the birth of Jesus Christ, our Savior. Last year we studied Isaiah 9:6
.
(click the titles to view each post below):
WONDERFUL COUNSELOR
MIGHTY GOD
EVERLASTING FATHER
PRINCE OF PEACE
This year we will be focusing on Angels and specifically the angels who foretold of the coming of Christ.
Last week, we studied the foretelling of John the Baptist through the Angel Gabriel - when he visited Zechariah (click HERE to view that post). Today, we are focusing on when that same angel (Angel Gabriel) visited Mary 6 months after visiting Zechariah.
There are some similarities in both visits:
Elizabeth, Zechariah and Mary all followed God wholeheartedly.
Mary was "highly favored" (verse 28 above) and Zechariah & Elizabeth were both "righteous in the sight of God." (verse 6 in last weeks post).
The other similarity is that both Zechariah and Mary were told what to expect in the future. (Zechariah was told about how he & his wife Elizabeth would be having a child - John the Baptist, and Mary was foretold that she would become the Mother of Jesus).
The difference between Zechariah and Mary is how they responded to Angel Gabriel.
In the passage below you see that Mary did ask "how she would become pregnant since she was a virgin" (see below), but after it was explained to her she said "I am the Lord's servant - may it be as you have said." (verse 38 below). Mary's response shows total belief and faith that everything Angel Gabriel told her would come true.
Zechariah on the other hand, showed doubt when he said: "How can I be sure of this?" (verse 18 from last weeks post). Angel Gabriel had already explained what will be happening to Elizabeth in the future but Zechariah responded in a skeptical way. It was almost as if Zechariah was saying - "Na, that sounds fishy to me." That's why Zechariah's voice was taken away from him until John the Baptist was born. As we learned last week, there are consequences to not believing God's plan.
Mary visited Elizabeth after hearing the news of her future. She spent 3 months with Elizabeth. The Bible verses below are the beautiful song that Mary sang during her visit with Elizabeth.
And Mary said:
"My soul glorifies the Lord
and my spirit rejoices in God my Savior,
for he has been mindful
of the humble state of his servant.
From now on all generations will call me blessed,
for the Mighty One has done great things for me—
holy is his name.
His mercy extends to those who fear him,
from generation to generation.
He has performed mighty deeds with his arm;
he has scattered those who are proud in their inmost thoughts.
He has brought down rulers from their thrones
but has lifted up the humble.
He has filled the hungry with good things
but has sent the rich away empty.
He has helped his servant Israel,
remembering to be merciful
to Abraham and his descendants forever,
just as he promised our ancestors."
Luke 1:46-55
God sent angel Gabriel to visit Mary to prepare her for the future and to foretell the coming of Jesus Christ.
Copyright, Permissions& Disclaimer
Shared with:
________________________________________________________________________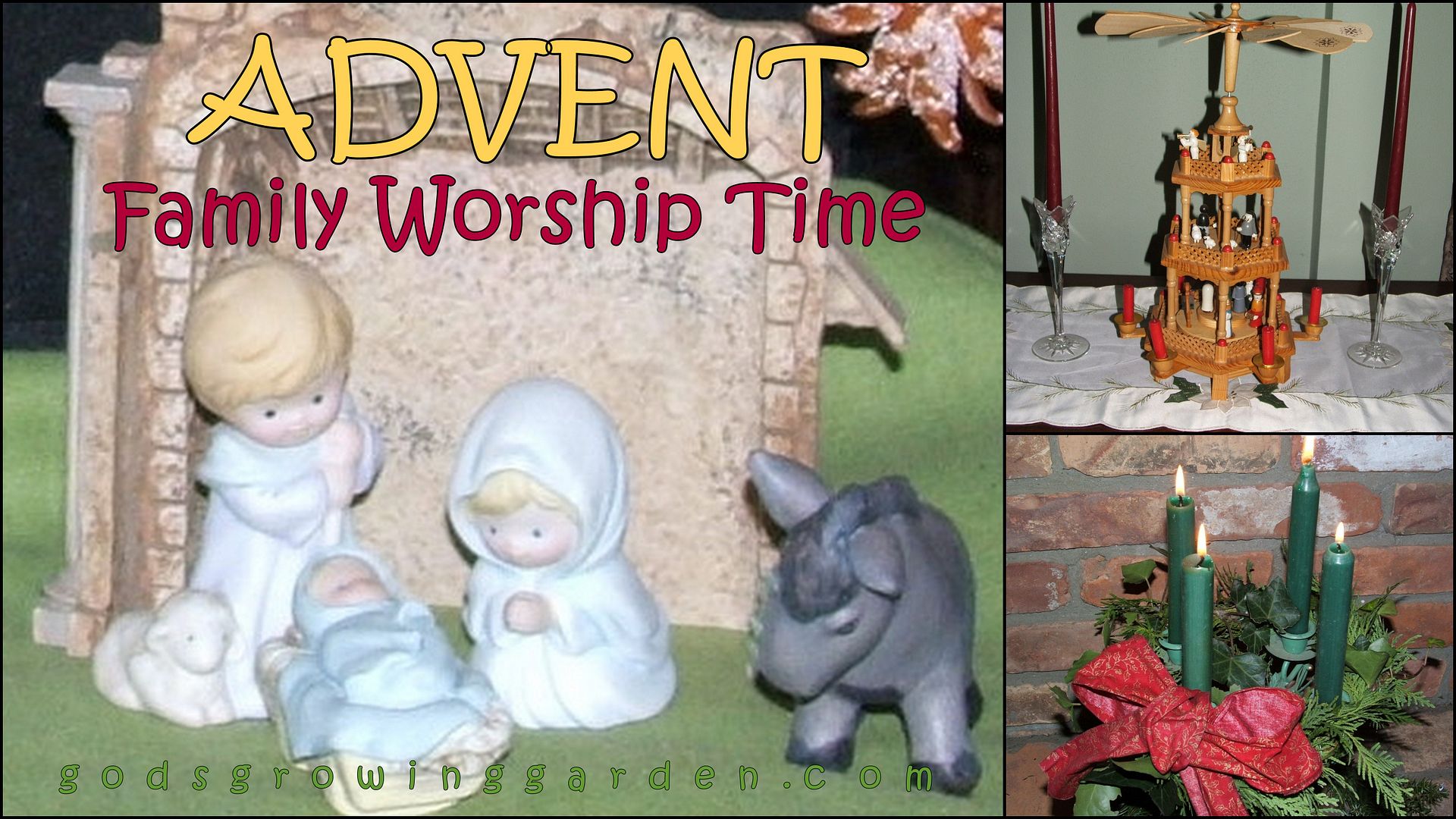 Enjoy precious time with your family during Advent.
click HERE to view this post about
Family Worship Time during Advent