Advent is the precious time of year when we celebrate the birth of Jesus Christ, our Savior. Last year we studied Isaiah 9:6
.
(click the titles to view each post below):
WONDERFUL COUNSELOR
MIGHTY GOD
EVERLASTING FATHER
PRINCE OF PEACE
This year we will be focusing on Angels and specifically the angels who foretold of the coming of Christ.
We often forget about John the Baptist and the fact that he was sent to "pave the way" for Jesus' coming to earth. In the Scripture above, we learn that John the Baptist was Divinely appointed to prepare the people for Jesus' arrival:
"And he will go on before the
Lord, in the spirit and power of Elijah, to turn the hearts of the parents to their children
and the disobedient to the wisdom of the righteous—to make ready a people prepared for the Lord."
Luke 1:17
There are 3 points that stand out to me:
1. Elizabeth becoming pregnant at her age was a miracle.
2. John the Baptist was filled with the Holy Spirit even before he was born.
3. Not believing an angel sent by God has consequences


1. It was a miracle that Elizabeth was with child because she was too old to become pregnant. Also, even when she was young, she was unable to conceive.

"Both of them were righteous in the sight of God, observing all the Lord's commands and decrees blamelessly. But they were childless because Elizabeth was not able to conceive, and they were both very old."

Luke 1:6&7


When Mary found out that she was pregnant with Jesus she went to visit Elizabeth (who was 6 months pregnant). Mary was going to tell Elizabeth what had happened to her but before Mary said anything Elizabeth knew. Elizabeth said:
"As soon as the sound of your greeting reached my ears, the baby in my womb leaped for joy."
Luke 1:44
2. Another miracle - John the Baptist being filled with the Holy Spirit before he was born.
"and he will be filled with the Holy Spirit even before he is born."
Luke 1:15
3. Finally, look what happened to Zechariah when he doubted the angel (he was unable speak):
"Zechariah asked the angel, "How can I be sure of this? I am an old man and my wife is well along in years."




The angel said to him, "I am Gabriel. I stand in the presence of God, and I have been sent to speak to you and to tell you this good news. And now you will be silent and not able to speak until the day this happens, because you did not believe my words, which will come true at their appointed time."
Luke 1:18-20
God sent angel Gabriel to visit Zechariah to foretell the birth of John the Baptist, who prepared the people for Jesus.
Copyright, Permissions& Disclaimer
Shared with:
________________________________________________________________________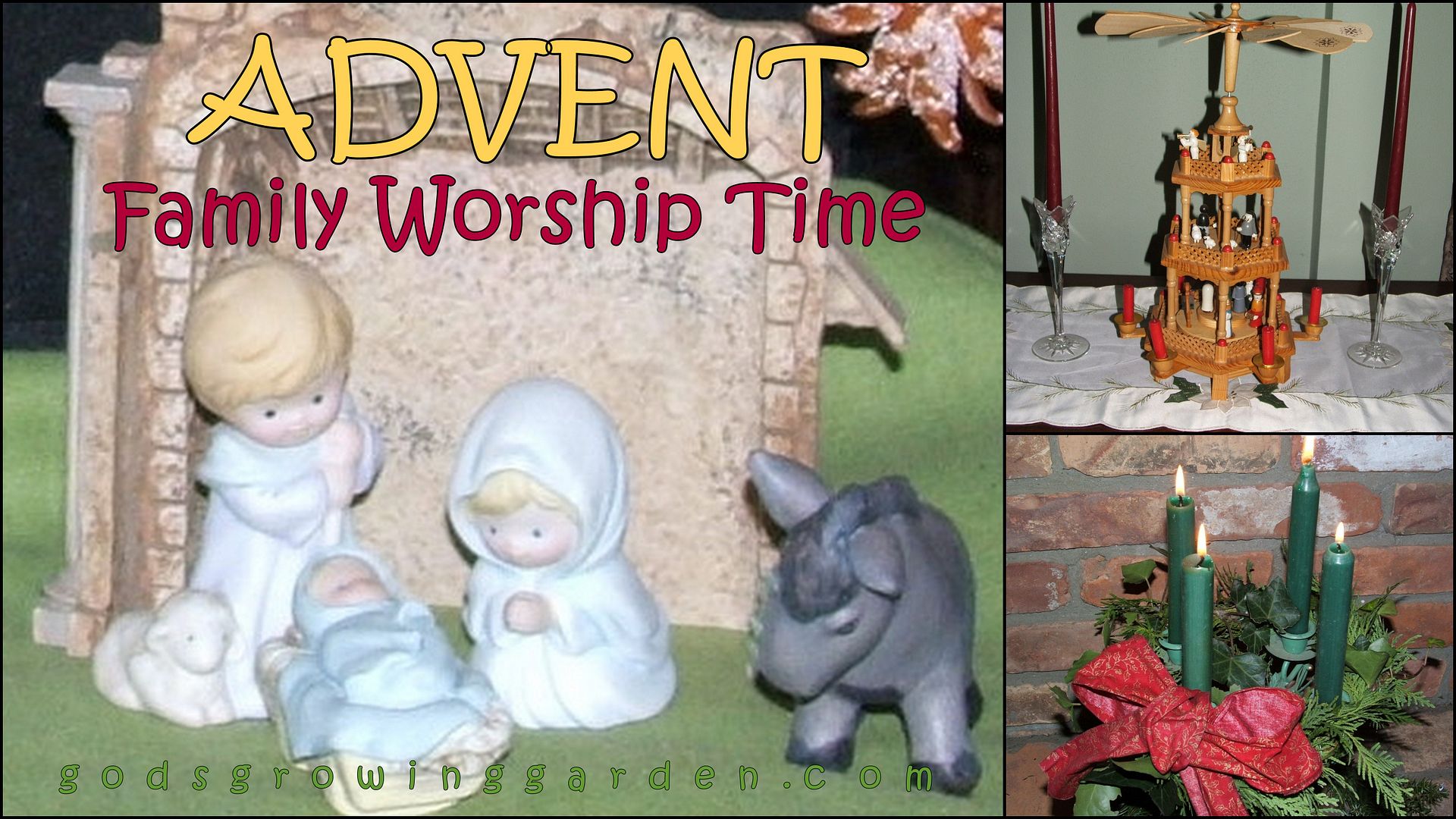 Enjoy precious time with your family during Advent.
click HERE to view this post about
Family Worship Time during Advent