Part#4 Jesus Is - THE GOOD SHEPHERD
Today we are continuing in the "Jesus Is" series.
In the book of John, there are 7 ways in which Jesus described himself:
Today we are focusing on Jesus "The Good Shepherd"
Previously in this series we have learned that Jesus is The Bread of Life giving us sustenance for growth, and about Jesus the Light of the world, which will give us a vision for planning the future. We have also learned that Jesus is the Door/Gate, which is God's guidance showing us the pathway ahead (urging us toward a certain decision).
Let's begin by learning a little about the job of shepherding. Being a Shepherd is a 24/7 job and the main role is protection. Sheep are one of the most defenseless animals, so the shepherd must keep his sheep safe at all times. The shepherd lives a nomadic life traveling with his flock - it's a very personal relationship with the sheep. It is said that a shepherd loves his sheep just like a parent loves a child.
Read through the passage above (John 10:3-5). Notice that this sheep/shepherd relationship is not one sided. We learned that the Shepherd loves the flock like children but the flock fully trust the shepherd. They will follow the Shepherd without question or doubt. In fact, the flock "will never follow a stranger" and they will actually "run away" from a stranger.
We need to put those verses into practice and live exactly like these sheep. We need to follow Jesus anywhere he wants us to go and trust the Father's plan for our life knowing full well that He will always keep us safe. Also, when we encounter satan or a false prophet ("Beware of false prophets, who come to you in sheep's clothing but inwardly are ravenous wolves." Matthew 7:15) we need to run in the opposite direction.
A word of CAUTION - When sheep wander away from the Shepherd, they lose that "Shepherdly" protection. The Shepherd will leave his flock to look for the lost sheep but during that time away from the Shepherd, that sheep is in danger. There are consequences when we stop following Jesus, just like there are dangers when sheep wander away from the Shepherd. Keep that in mind when you use your God-given "free-will" and chose a pathway that does not follow Jesus Christ.
The lessen learned goes deeper than just "being sheep" and following Jesus. We also need to learn how to be the shepherd. Read the verses below - "Be shepherds of God's flock." when caring for our family/friends.
Jesus is The Good Shepherd, He protects us and keeps us safe!

Copyright, Permissions & Disclaimer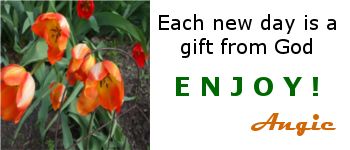 Linked to:
_____________________________________________________________________
Take Up The THANKFULNESS Challenge!
I challenge you to thank God for something everyday for one year! Either write it down in a diary OR share with us on a blog. If you have a blog & would like to share your THANKFULNESS posts with us, then please fill out this form:
365 Days of Being THANKFUL form - click HERE
and you will be added to the THANKFULNESS page.