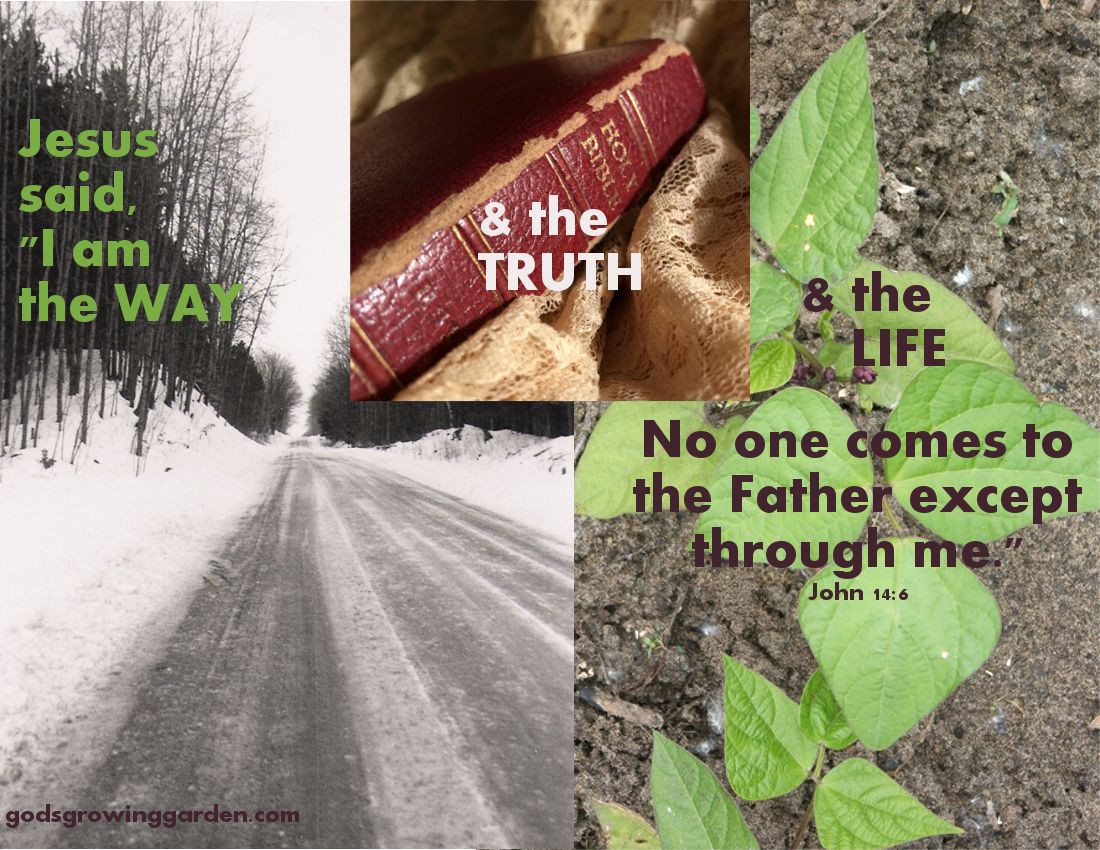 Part#6 Jesus Is - THE WAY, TRUTH & LIFE
Today we are continuing in the "Jesus Is" series.
In the book of John, there are 7 ways in which Jesus described himself:
Today we are focusing on Jesus "The WAY and the TRUTH and the LIFE"
Previously in this series we have learned that Jesus is The Bread of Life giving us sustenance for growth, and about Jesus the Light of the world, which will give us a vision for planning the future. We have also learned that Jesus is the Door/Gate, which is God's guidance showing us the pathway ahead (urging us toward a certain decision); as well as the Good Shepherd, protecting us as we follow Him. And then we learned that Jesus is the Resurrection, giving us a guarantee of eternal life.
It might seem like today's focus should be split into three different posts (Way, Truth, Life) but I believe that all three of these descriptions work out to be one point: CLARIFICATION. Meaning that Jesus Is the ONLY Way, Truth & Life.
Let me explain, all three work together as if they are one.
In the chart below you will see how all three work together: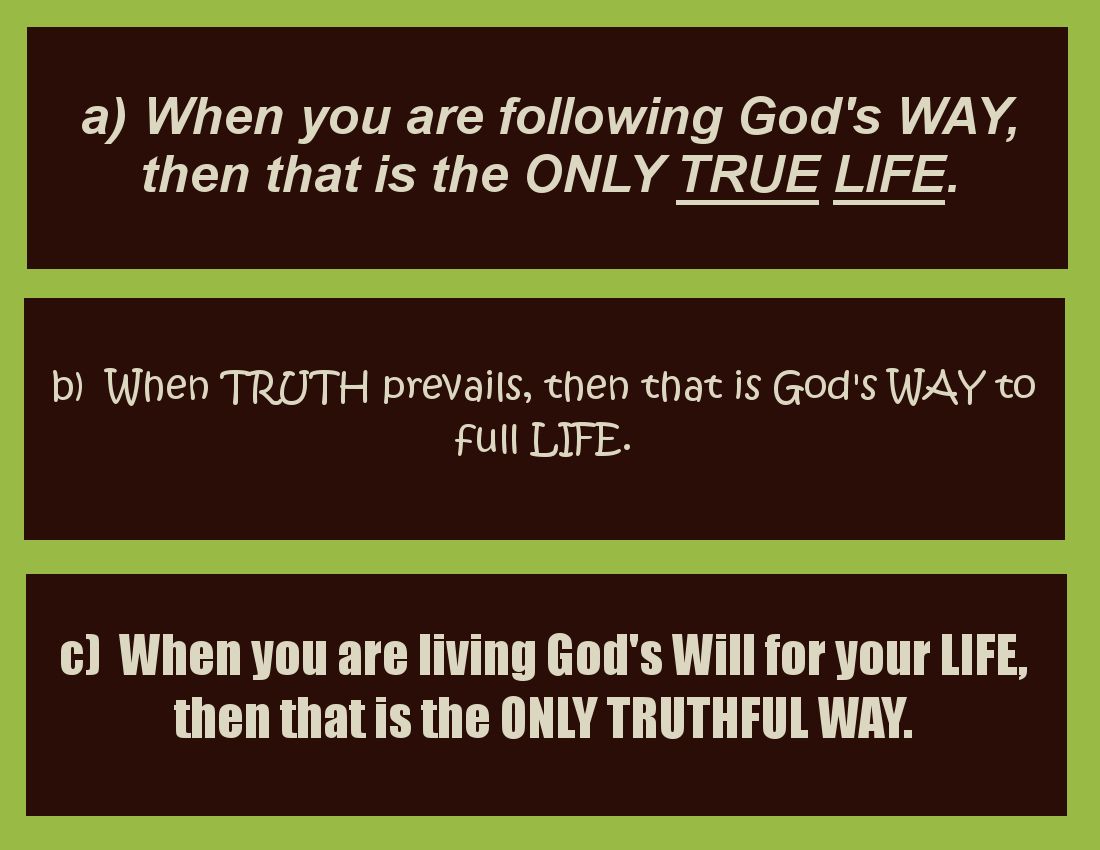 Sometimes it becomes more clear when you look at it from the opposite side.
In the chart below we took one away:
This clarification is also a caution about False Prophets and safety against deception.


Jesus is The Way, Truth & Life, which gives us clarification for a firm foundation in our faith!

Copyright, Permissions & Disclaimer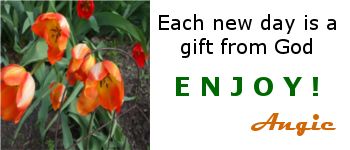 Linked to:
_____________________________________________________________________
Take Up The THANKFULNESS Challenge!
I challenge you to thank God for something everyday for one year! Either write it down in a diary OR share with us on a blog. If you have a blog & would like to share your THANKFULNESS posts with us, then please fill out this form:
365 Days of Being THANKFUL form - click HERE
and you will be added to the THANKFULNESS page.