Biblical Anatomy #1 - BODY
Today we are starting a new series where we will be studying "Biblical Anatomy."
Anatomy - is the study of parts and structures of organisms.
What is "Biblical Anatomy" you might ask? It is the study of the structure of the Christian Body.
The Christian body is comprised of two areas:
As you can see by the Scripture passage above, our bodies are sacred because the Holy Spirit lives inside. We are the temples of God. That means we need to be careful about what we put into our bodies (that includes physical and spiritual consumption). We also need to consider where we put our physical body.
In the Bible verses below we learn that our body parts should be offered to God as instruments of righteousness. This means our actions should glorify God.
I did not separate our immediate family from the church family because we are all one in Christ - we are brothers & sisters in Christ. Just like in the physical body, there are areas of strength and areas of weakness. When it comes to the church family, we need to figure out our God-given strength so that we can be a functioning part of the church family.
Let's strive to glorify God in our physical body, as well as playing our part in becoming a righteous instrument in the Christian family (church).

Copyright, Permissions & Disclaimer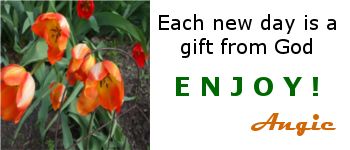 Linked to:
_____________________________________________________________________
Take Up The THANKFULNESS Challenge!
I challenge you to thank God for something everyday for one year! Either write it down in a diary OR share with us on a blog. If you have a blog & would like to share your THANKFULNESS posts with us, then please fill out this form:
365 Days of Being THANKFUL form - click HERE
and you will be added to the THANKFULNESS page.