Herbal Kefir Cheese Spread
Kefir is an even healthier version of yogurt. I make my own kefir and if you allow it to ferment longer than the normal few days it becomes kefir cheese. It is similar in consistency to cream cheese.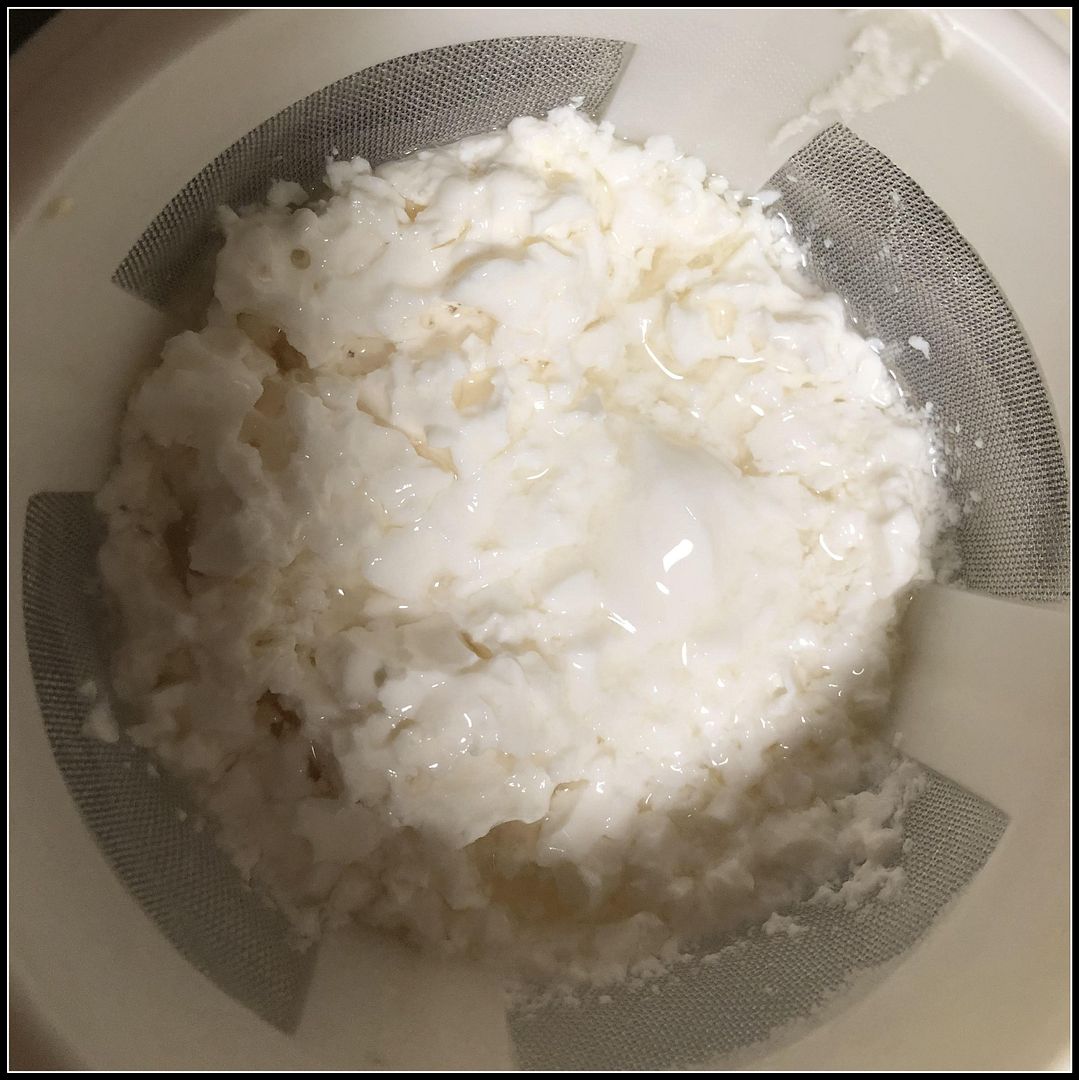 Begin by straining your kefir cheese (see both pictures above). I bought a container that is specifically for draining kefir cheese but regular cheese cloth will work also.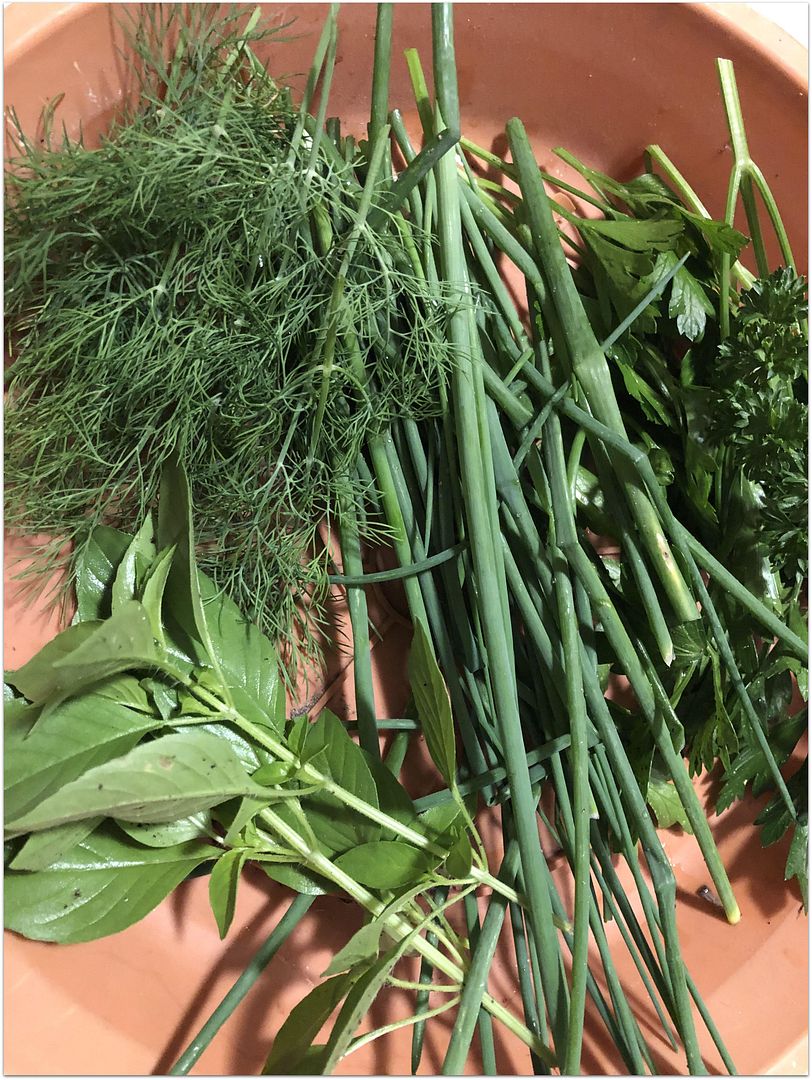 Pick your favorite herbs from the garden. This year has been a wonderful season for herbs so I picked 4 different herbs (in the picture above I am going clockwise starting top left):
Wash/rinse your herbs and allow them to drain. Then chop them as finely as desired (see picture below - I prefer chunkier chopped herbs).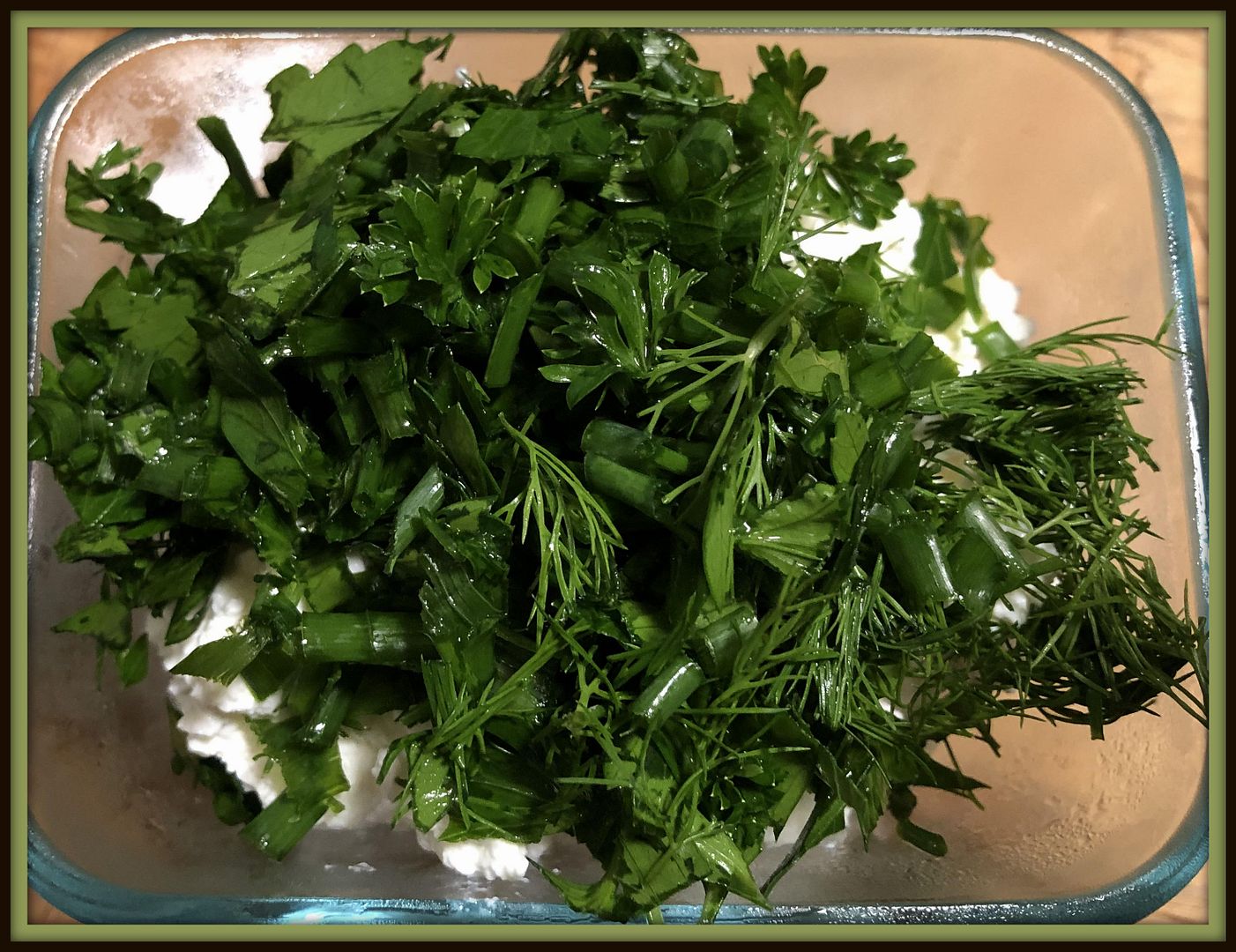 Stir those chopped herbs into your already drained kefir cheese along with:
- a few dashes of black pepper (ground)
- 1/2 to 1 tablespoon sugar
Refrigerate the cheese spread.
click HERE to learn how to
HERB recipes
Copyright, Permissions & Disclaimer

Linked to:
__________________________________________________________________
Grow your own!
Many wonderful garden products from