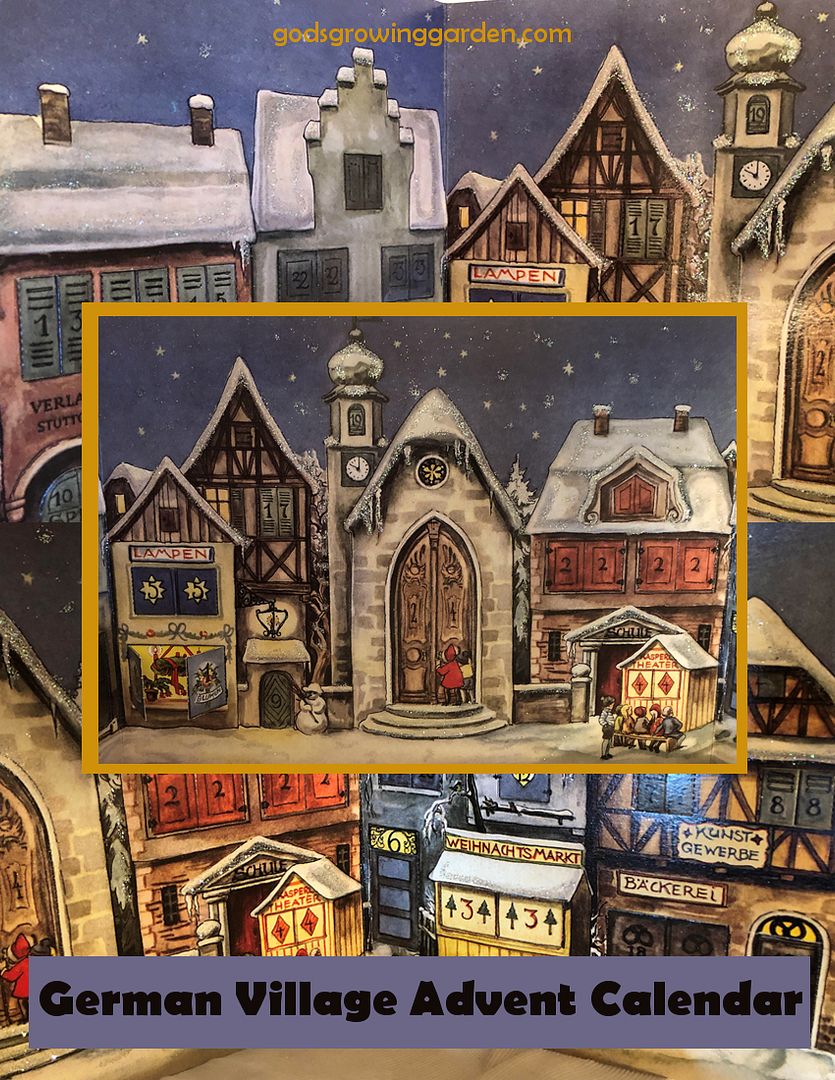 DAY#4 - KASPERLE THEATER (Puppet Show)
A few years ago, we went day by day through a chocolate filled Advent Calendar that I featured on this blog. This year, we are going to wander through a charming German village. Each day we will see how this delightful village gets ready for Christmas (and we might learn a little German along the way).
Just a quick reminder: Advent is the season that begins the celebration of Jesus' coming to earth. The word "Advent" is derived from the Latin word "adventus" which means "coming". During Advent Christians celebrate the birth of the Messiah Jesus but it is also a time to prepare for the second coming of Christ.
Every Sunday during Advent my family would have a private worship time where we would light the advent wreath, sing Christmas hymns and read from the Bible. These memories from my "Advent Family Worship Time" are some of my most precious and life changing experiences.
This advent calendar is a reprint of a 1940's calendar. The artist/illustrator is
Richard Sellmer (actually, on the calendar it says "verlag" after his name and that means "publisher", so I'm not sure - he's either the artist or the publisher).

I tried to take photos of this calendar from vantage points as to make it seem like we were actually there in person.
In case you missed yesterday (Day#3) - click HERE to view
Each day I will open the window with the corresponding number.
Today is December fourth..........I'm opening #4:
KASPERLE THEATER
"I will set nothing wicked before my eyes."
Psalm 101:3
We see inside #4 that there is a puppet show already underway. I looked up "Kasperle" and discovered that this was a traditional Bavarian, Swiss & Austrian puppet character. The reason I used Psalm 101:3 as our featured Bible verse today is because this character looks so evil and creepy. However, in this calendar the artist made Kasperle look more child-friendly.


I did not have any previously published posts on puppets so instead I included posts having to do with someone dressing up or acting/pretending to be a different character . The first post shows what my grandmother had to wear & pretend to be during WWII in order to feed her family. The second post shows a picture of me as a child when we used to play "dressup".
Click on each title below to see the entire post - ENJOY!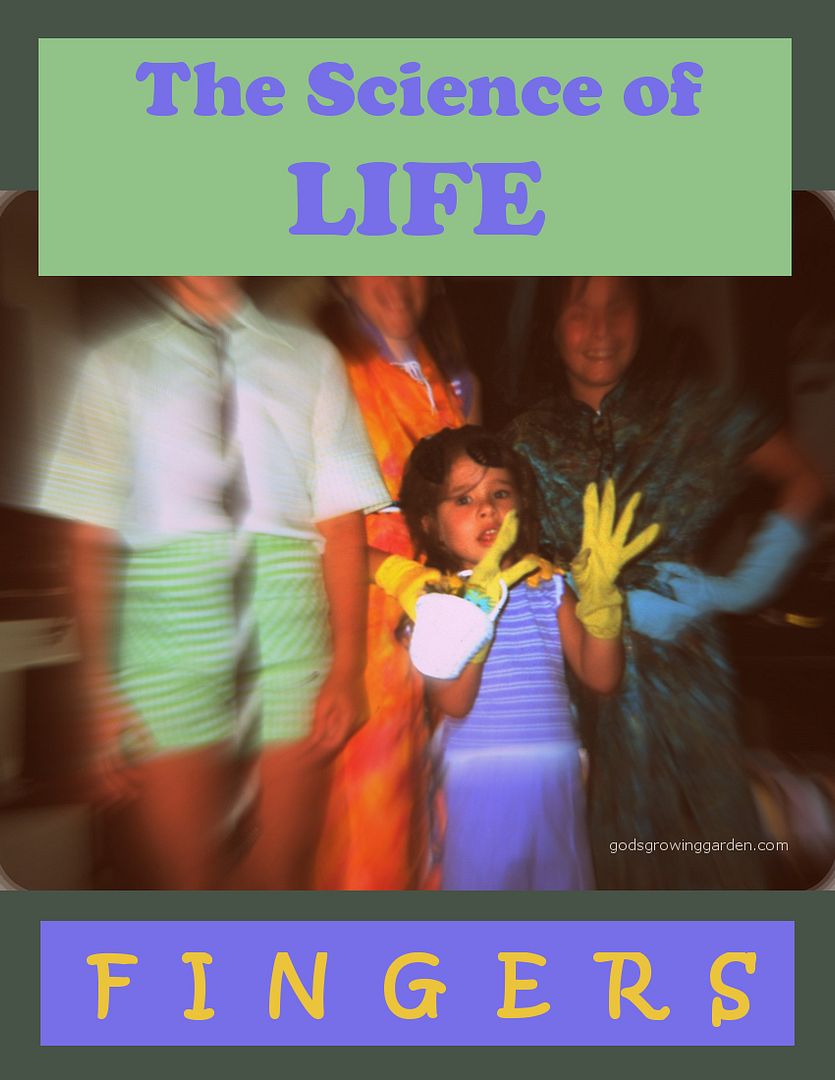 Copyright, Permissions & Disclaimer
Linked to:
________________________________________________________________________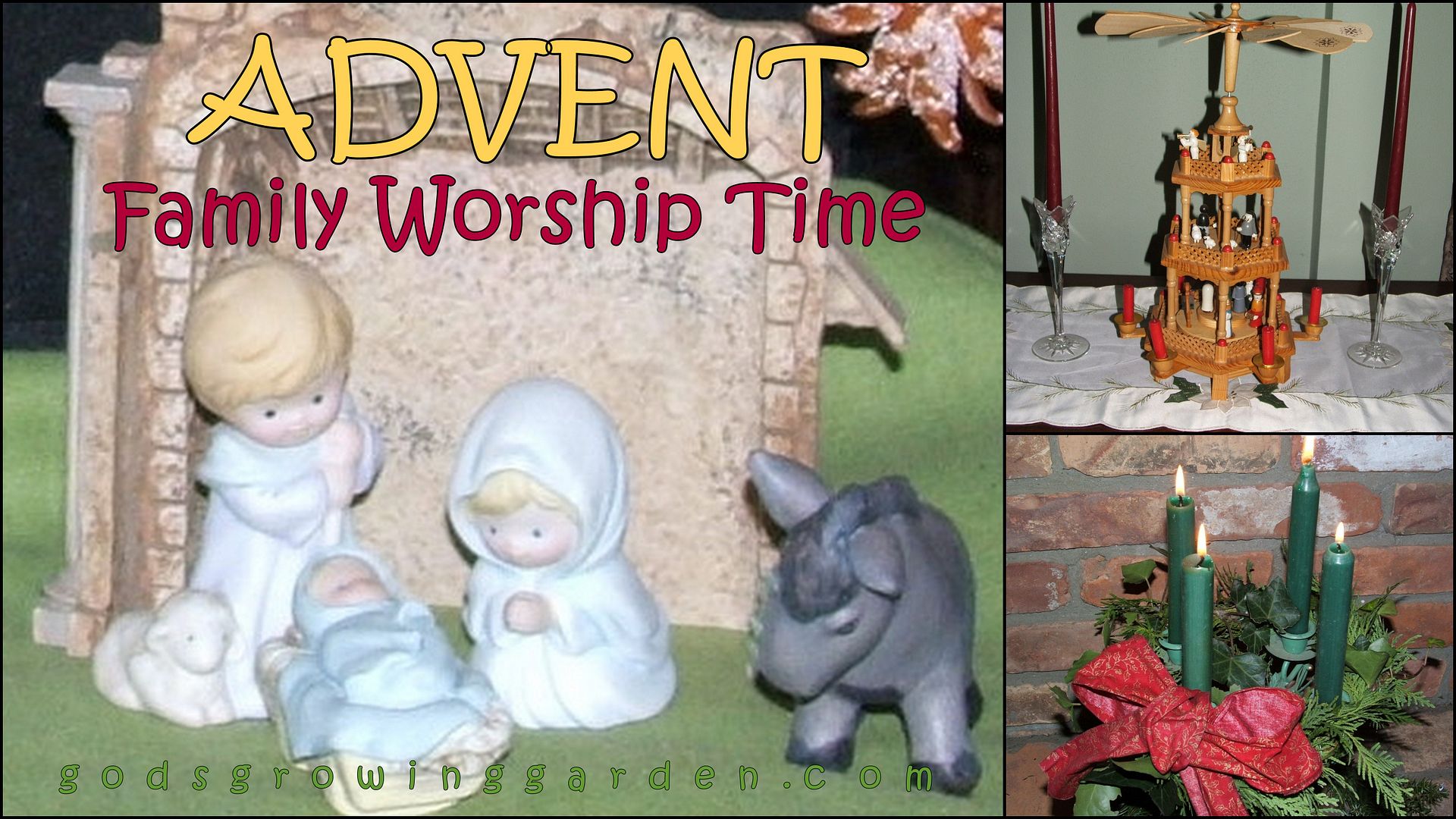 Enjoy precious time with your family during Advent.
click HERE to view this post about
Family Worship Time during Advent