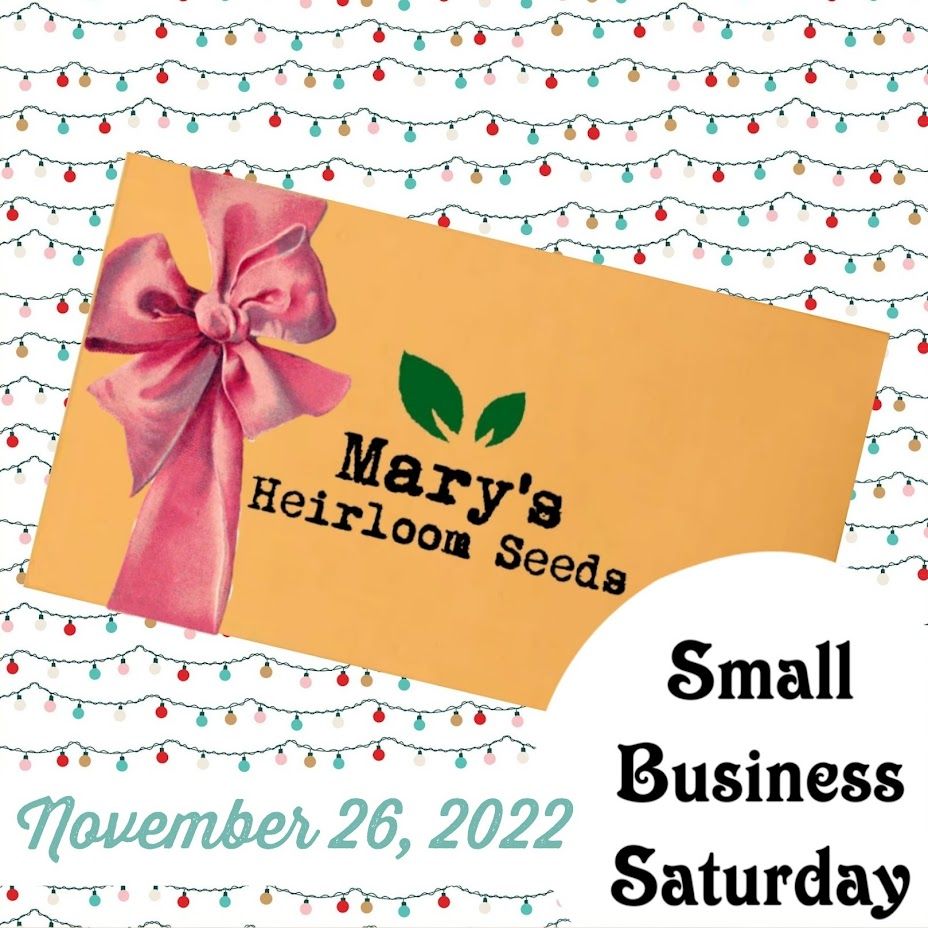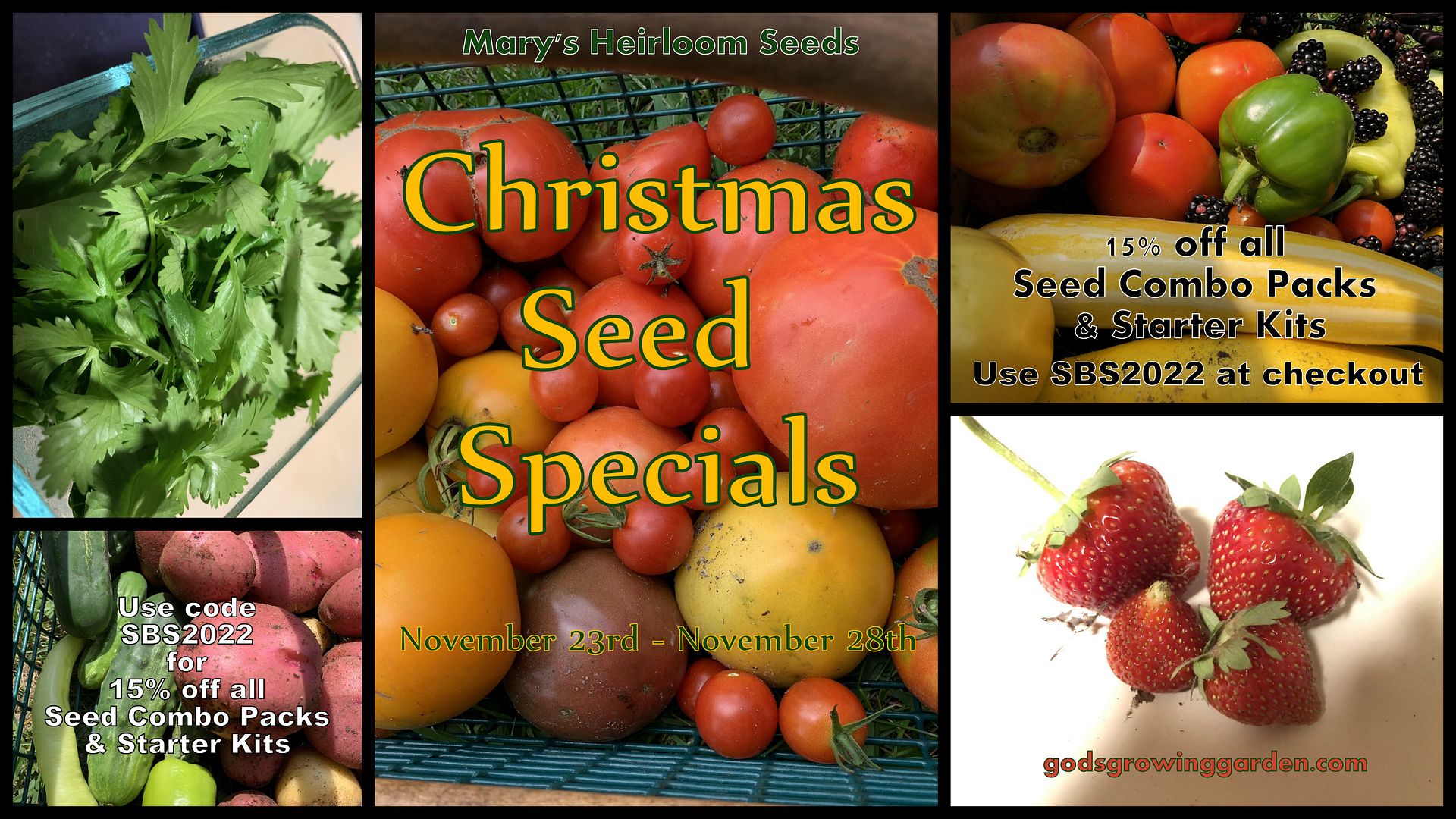 Featuring products from "Mary's Heirloom Seeds"!!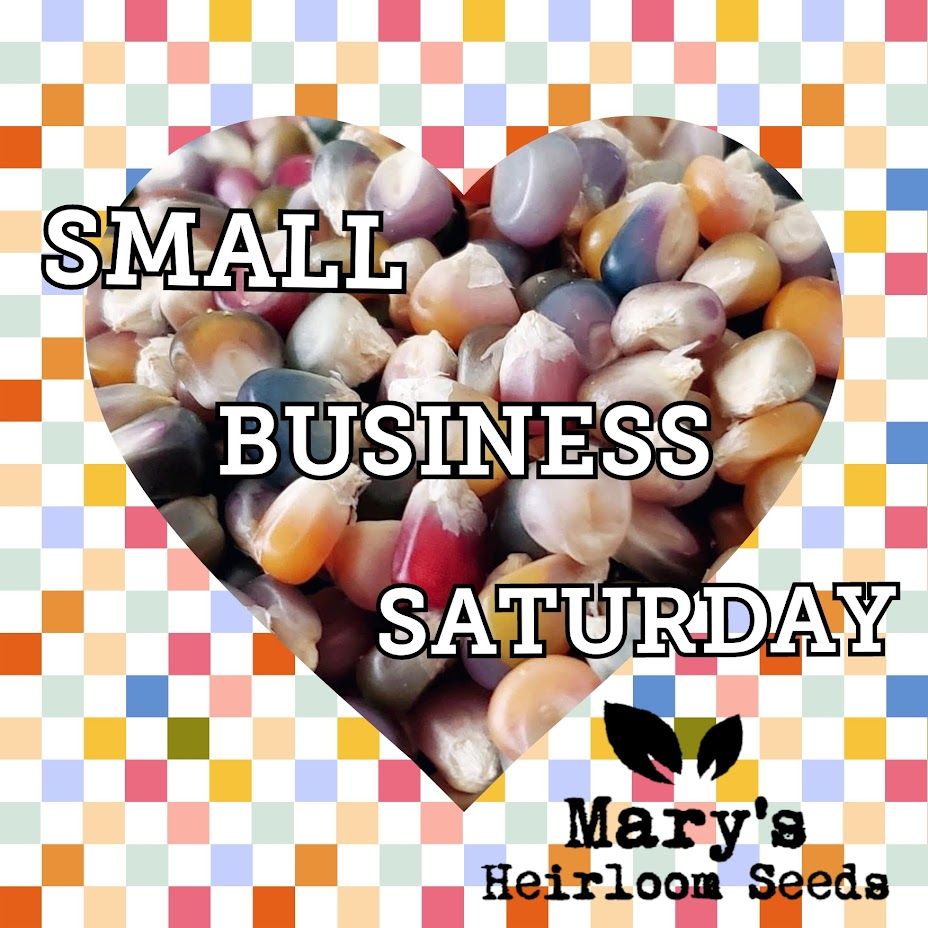 Mary's Heirloom Seeds "Small Business Saturday" 6 Day sale!
(awesome seeds and fantastic customer service)!!!


"Mary's Heirloom Seeds"
11/23/22 to 11/28/22

SALE DETAILS:
(click on title below to view packs & kits pages)
&
(Must use code: SBS2022 at checkout)
Also,
- 1 FREE "extra" pack with every single order
- 2 FREE "extra" pack for orders $40 or more
(no code necessary for the free "extra" packs)
_________________________________
It will bring you great joy when you can go to your backyard grocery store during the summer (see recipe posts below the seed deals):
Here is a link to Mary's
(click on each title to view the entire post):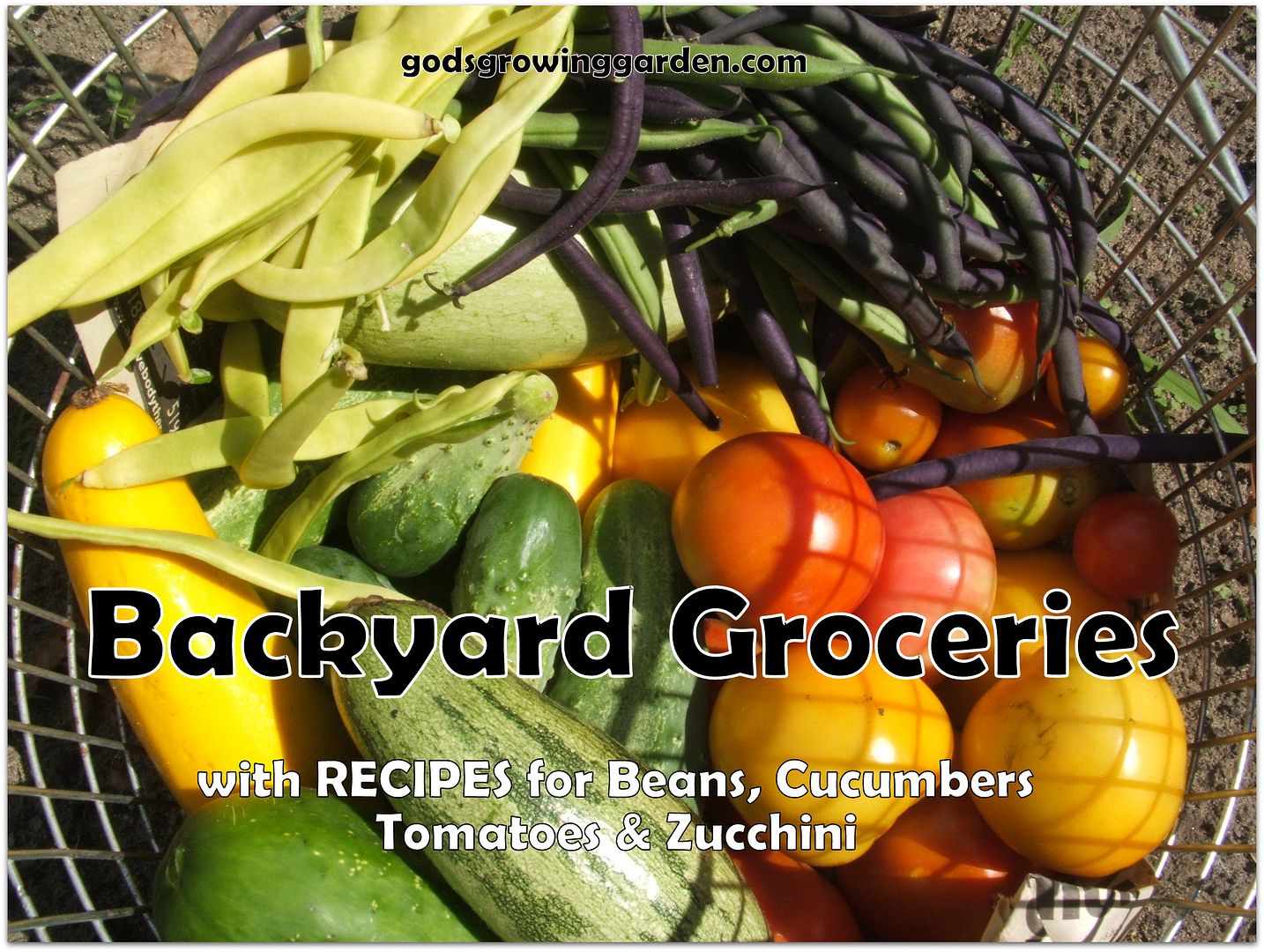 _______________________________________________________________
Take Up The THANKFULNESS Challenge!
I challenge you to thank God for something everyday for one year! Either write it down in a diary OR share with us on a blog. If you have a blog & would like to share your THANKFULNESS posts with us, then please fill out this form:
365 Days of Being THANKFUL form - click HERE
and you will be added to the THANKFULNESS page.