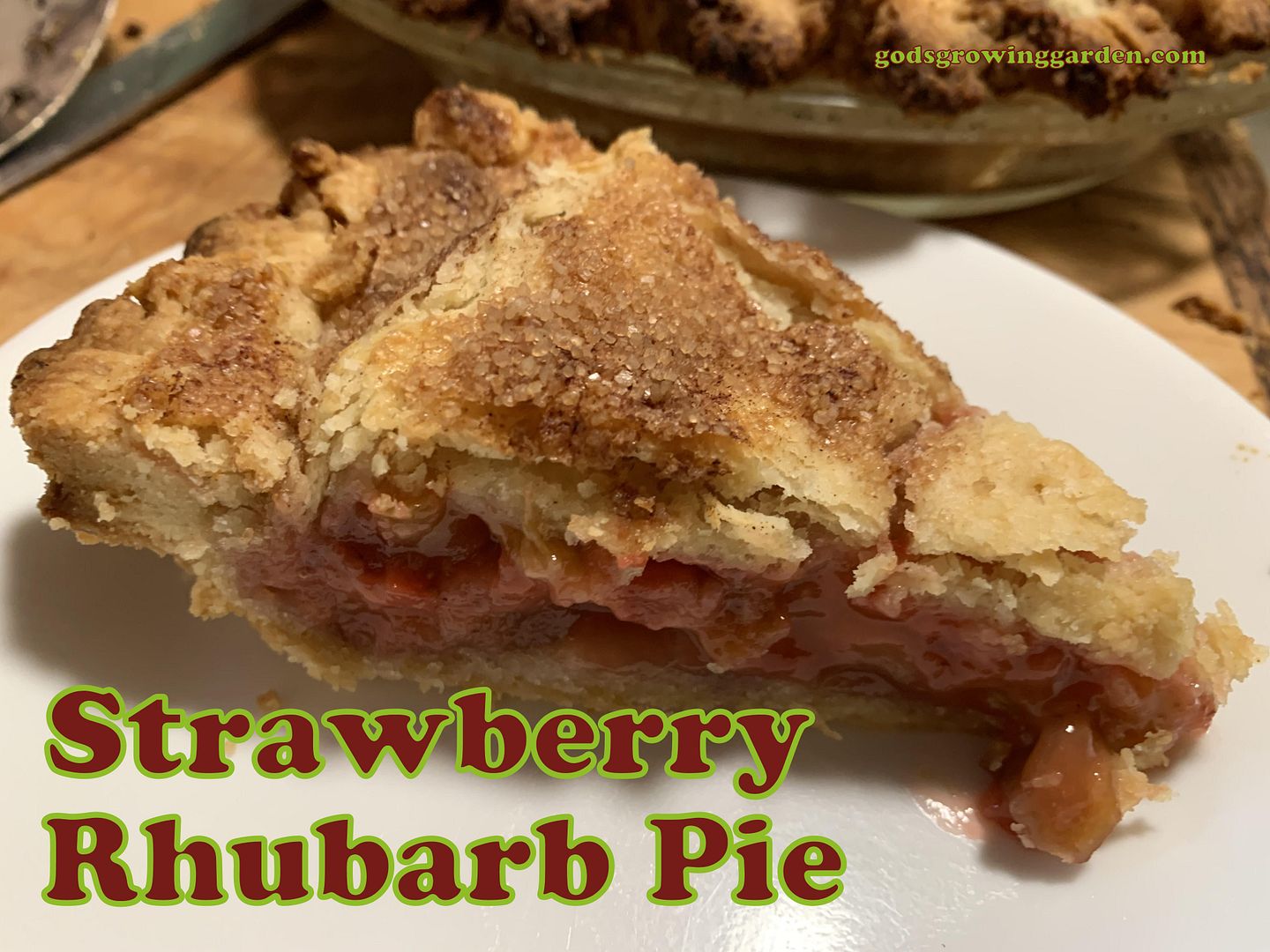 Garden Fresh Strawberry Rhubarb Pie RECIPE
We had a superb strawberry season this year! And, a fairly decent rhubarb crop also (rhubarb is still coming in off and on all season). Strawberry, rhubarb pie is one of my favorites and I realized that I haven't shared that with you yet!
If you would like learn how to grow your own strawberries then
Rinse the strawberries & rhubarb. Then, hull the strawberries (remove the green top and the stem), and chop. Next, chop the rhubarb (first remove the leaf and the bottom jagged part).

PRINTABLE RECIPE
Strawberry Rhubarb Filling
2 cups chopped strawberries (see preparation instructions above)
2 cups chopped rhubarb (see preparation instructions above)
pinch of salt (only if your butter is unsalted - otherwise skip this ingredient)
2 tablespoon butter for dotting
cinnamon sugar for sprinkling on the top crust
Prepare the strawberries & rhubarb as listed above. In a large bowl combine the fruit and lemon zest (see picture below)
Add the flour & sugar and stir until combined. Pour this mixture into the bottom (already prepared) pie crust and dot with butter (see picture below).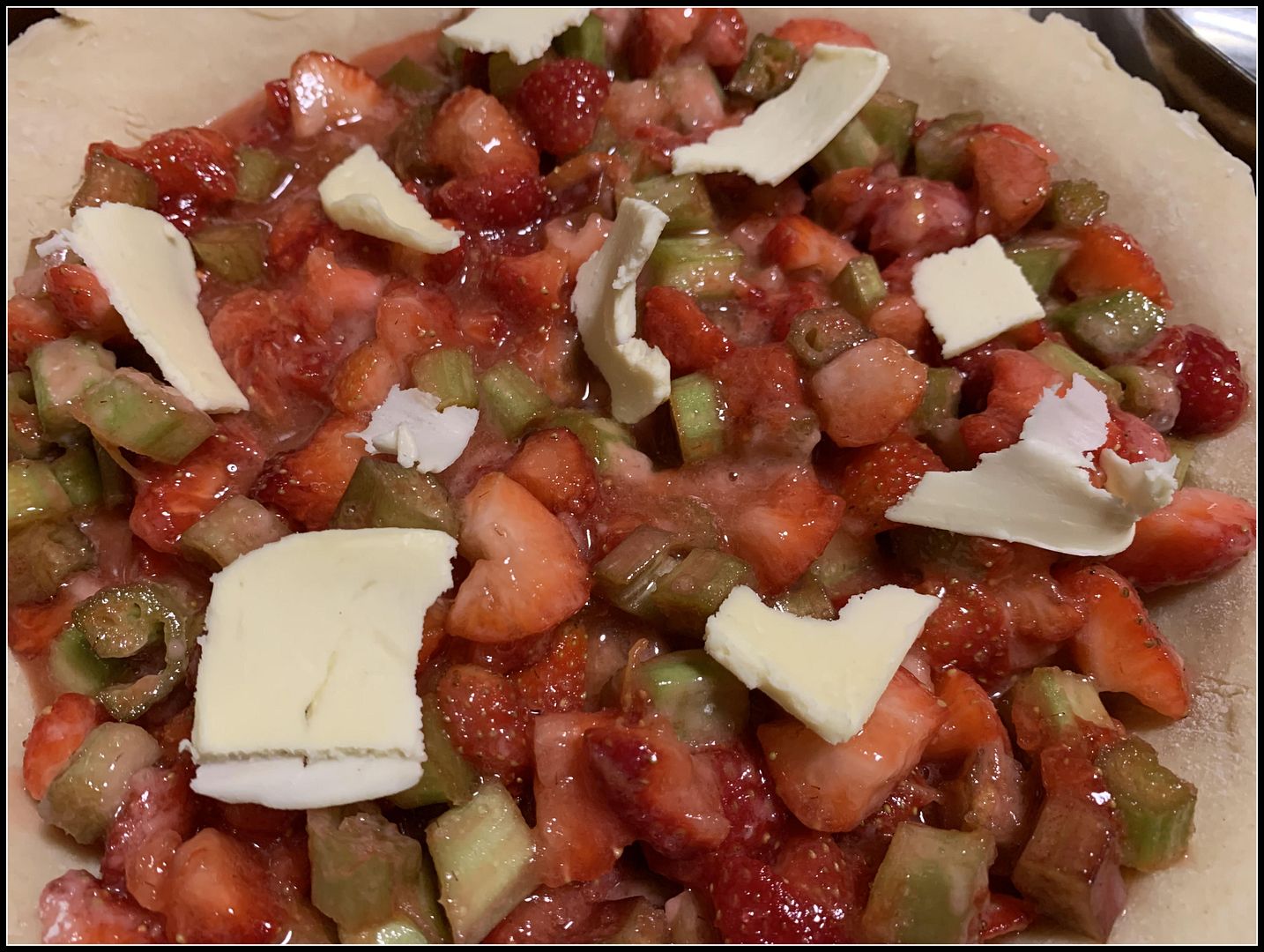 Cover with the top pie crust and flute the edges. Then cut a vent hole (I drew a strawberry as a very large vent hole). Then sprinkle the top with cinnamon sugar (see 3 pictures below).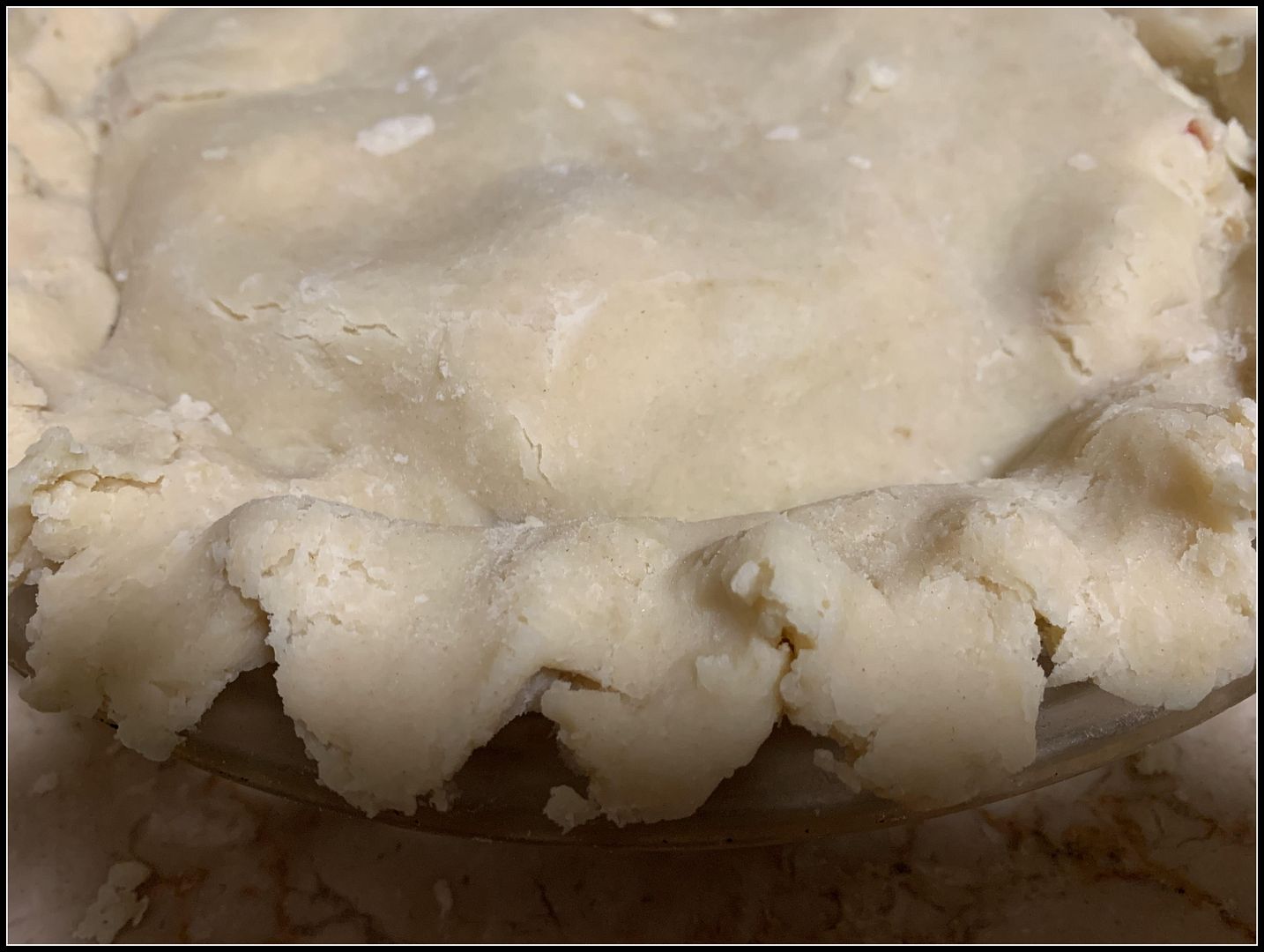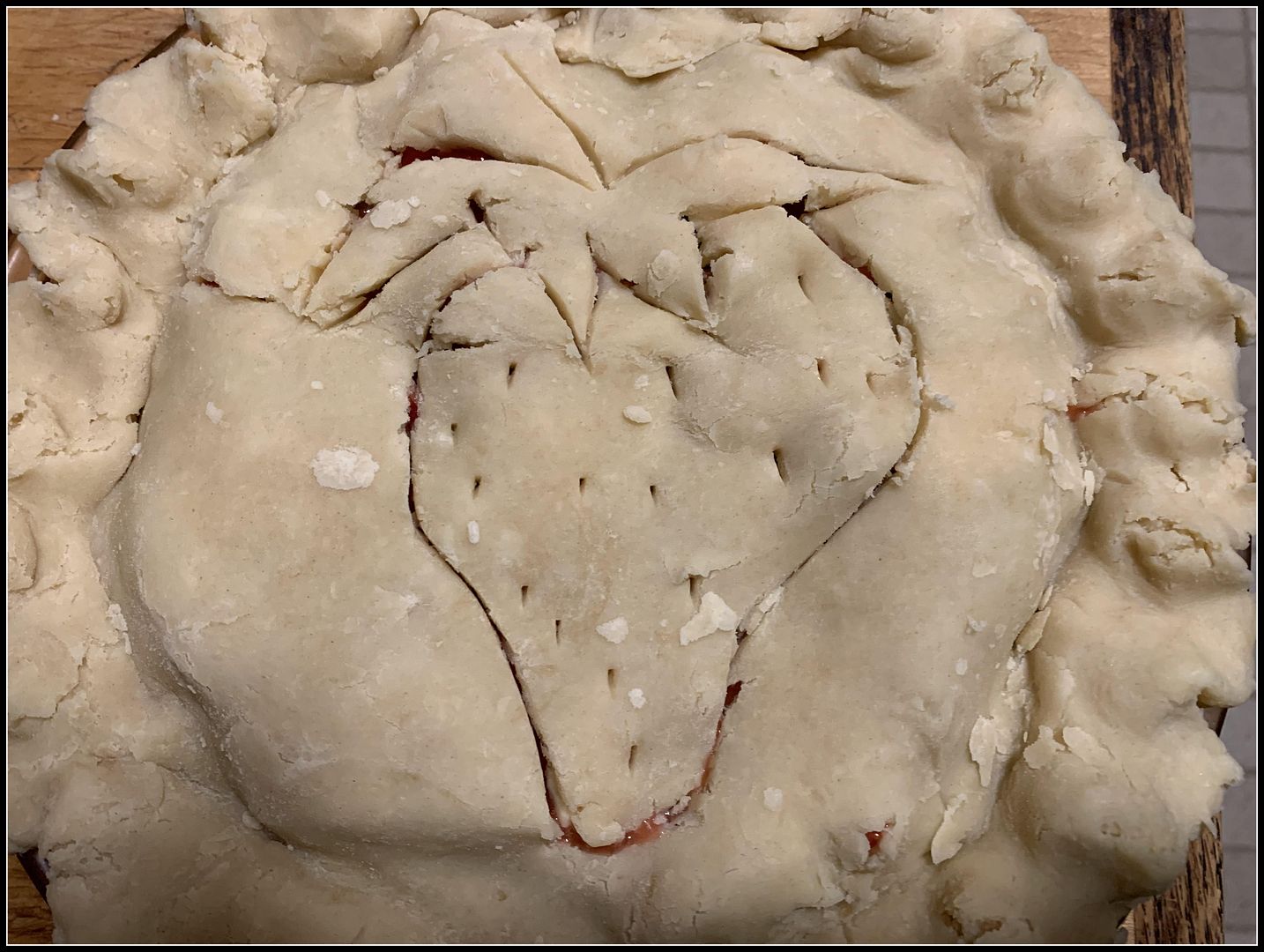 Bake in a preheated 425 degree oven. It will be baked for 50 plus minutes (or until desired brown color is achieved) However, the edges will burn. For the last 10 minutes place a foil doughnut around the fluted crust (see picture below - I should have placed the foil on for the last 15 minutes instead of only the last 10 minutes because the edge got a little dark. Thankfully it was not burnt tasting but that can happen quickly if you're not careful).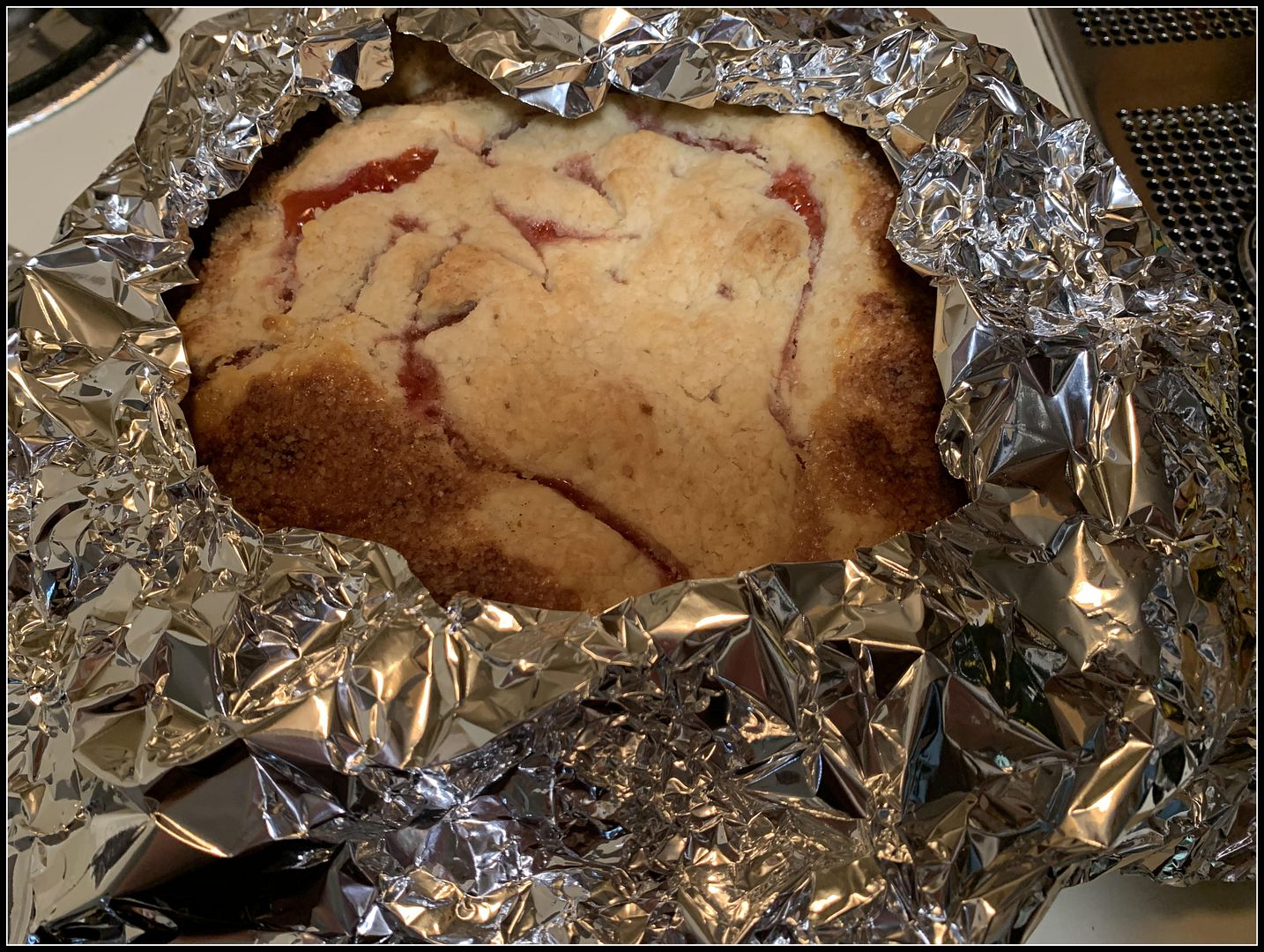 Remove from the oven and allow to cool on a cooling rack for about 30 minutes (or more).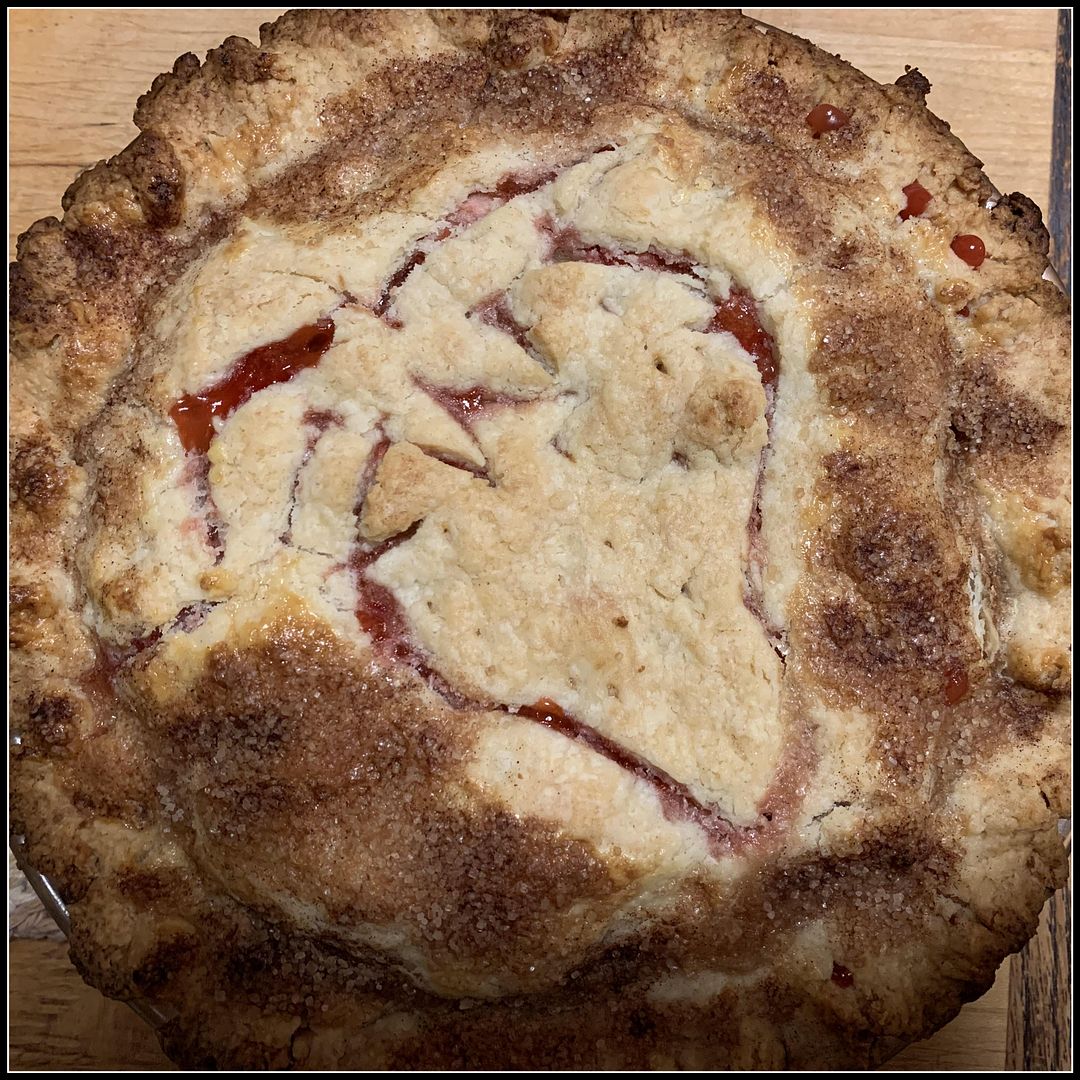 To make it even more scrumptious top with a scoop of homemade strawberry ice cream!!
(click HERE for Garden Fresh Strawberry Ice Cream RECIPE).
ENJOY!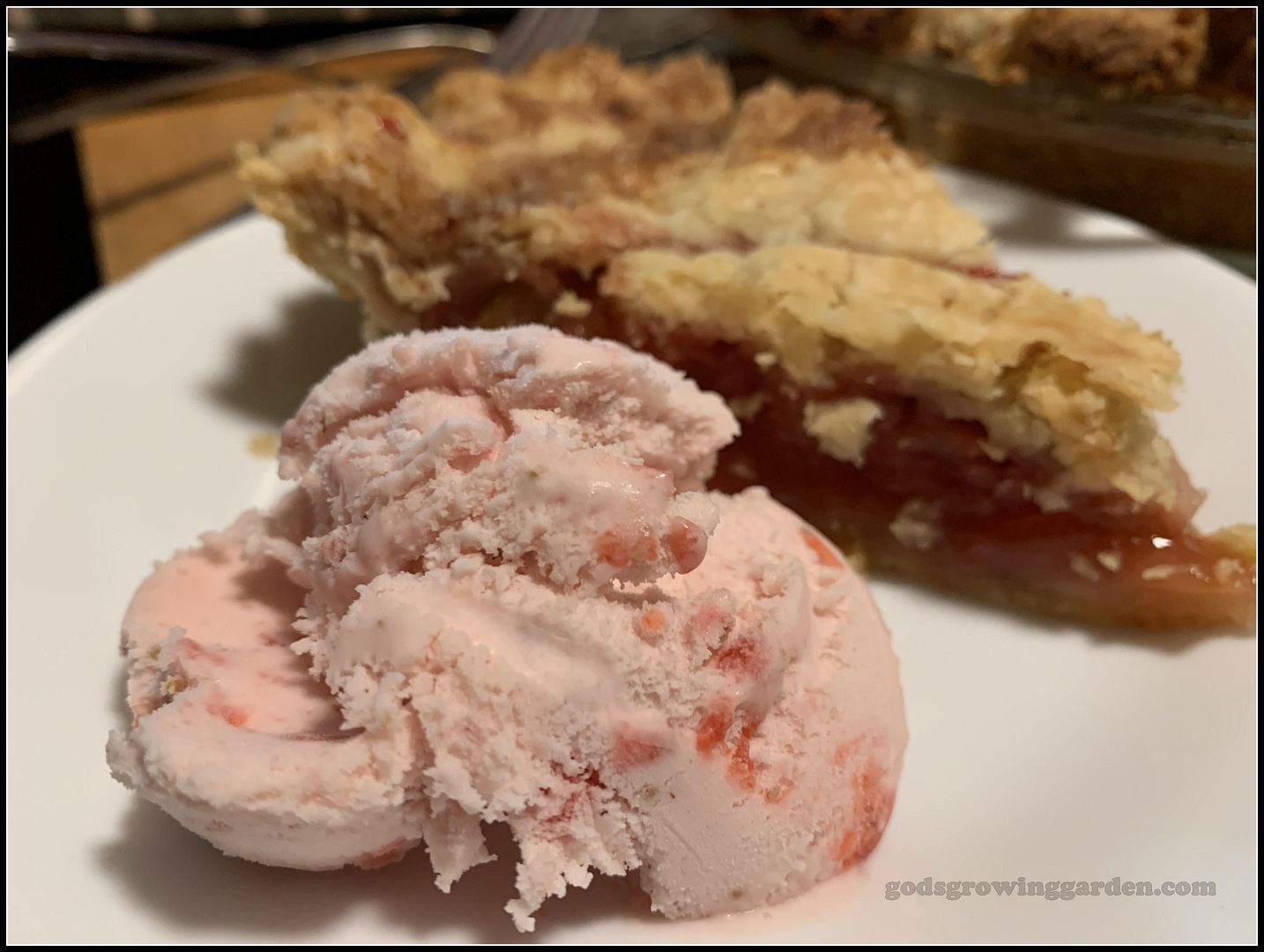 Copyright, Permissions& Disclaimer

Shared with:
______________________________________________________________
(Checkout this month's wonderful Sponsor!)
Cynthia from "ShorelineDesigned"
Handmade one-of-a-kind jewelry & beads made from beautiful beach stones from the Great Lakes Shoreline.
Travel along the shoreline with Cynthia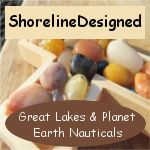 (Please click on the ad above to view her shop)