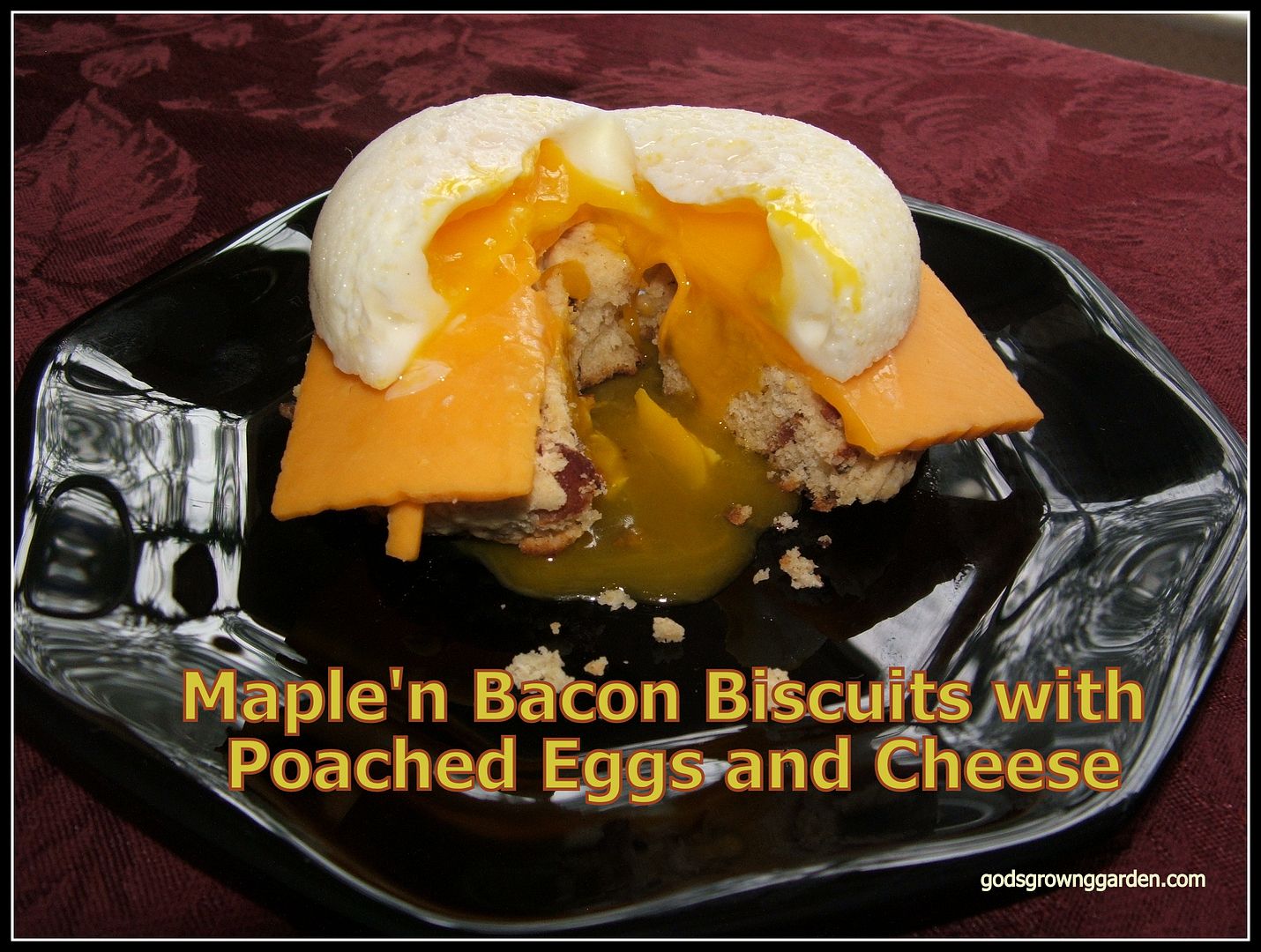 Maple'n Bacon Biscuits with Poached Eggs & Cheese
Does anyone like "McDonald's McGriddles"??? Then you'll love the scrumptious flavor combination of this homemade breakfast sandwich!!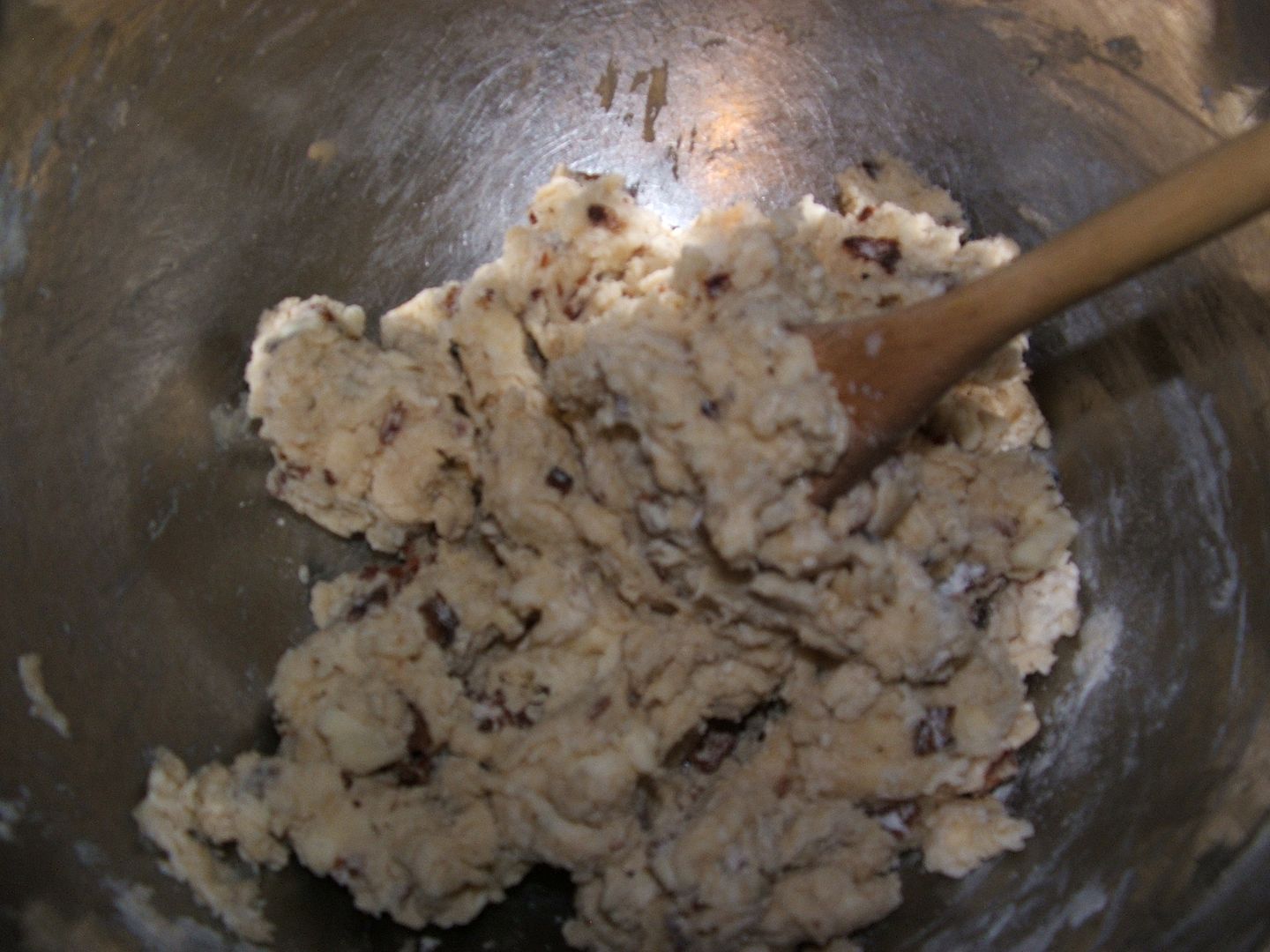 Printable Recipe
Biscuits
3 teaspoons baking powder
1/2 cup bacon (fried, drained & then chopped)
Begin by frying & draining the bacon - once cooled chop and put aside. In a large mixing bowl stir the flour & baking powder together. Now "cut" the butter into the flour (as you would do for a pie crust). With a wooden spoon stir in the milk, maple syrup & chopped bacon (previously fried & drained) until it resembles the picture above. Now you will use your hands and you might need to add a little more flour if the dough is sticky. Form the dough into a log shape & slice into 10 to 12 puck size slices as seen below.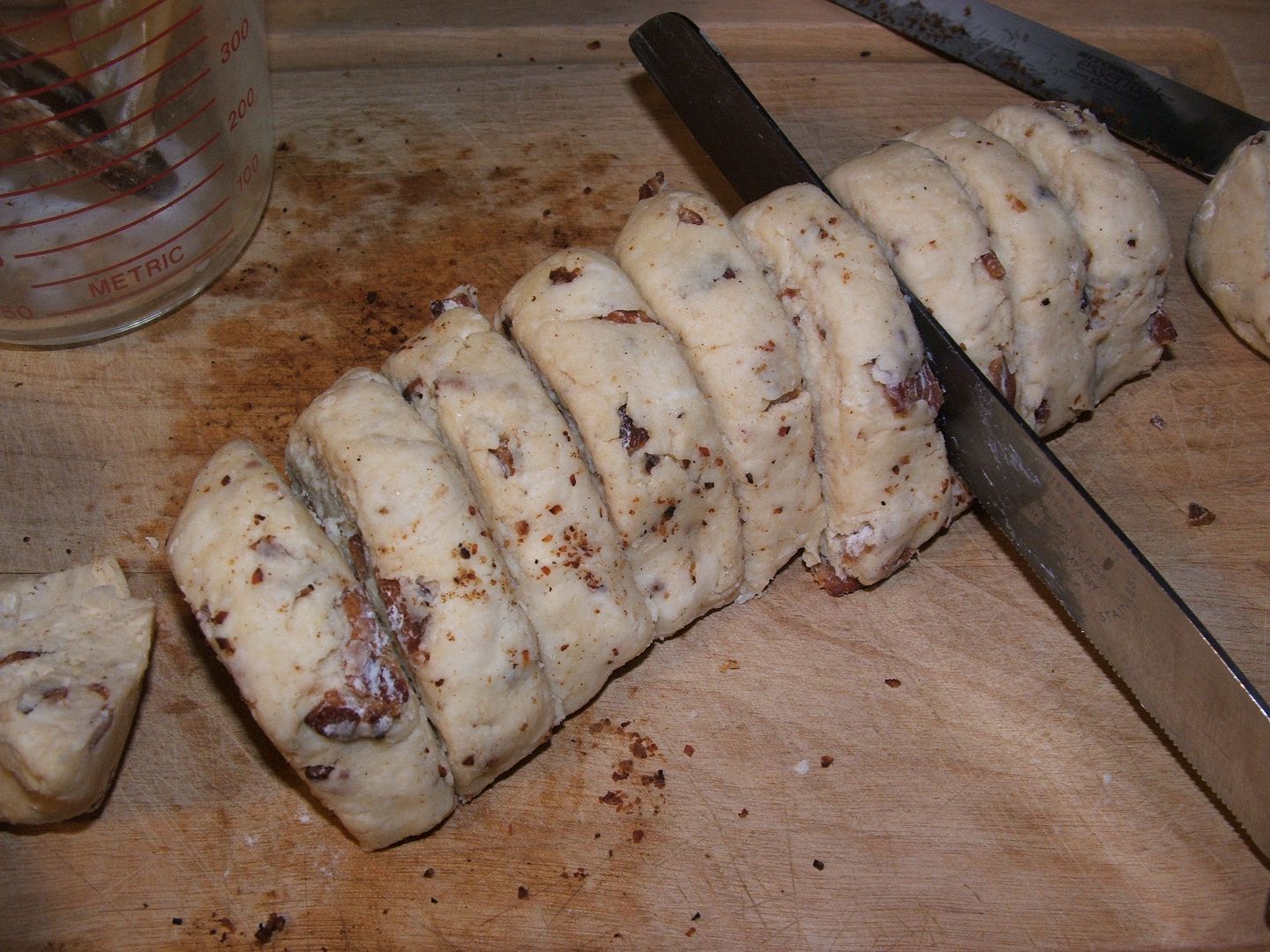 Place on a parchment lined cookie sheet & bake in a preheated 450 degree oven for 10 to 12 minutes (or until desired golden brown color is achieved).
While the biscuits are baking - begin poaching the eggs.
(click to see "Egg Basics - POACHED")
Remove the biscuits from the oven and assemble while the biscuits are still warm so that the cheese will melt.
Place a biscuit on a plate, then place a slice of cheese on the biscuit and then top with the poached egg (see picture above).
ENJOY!!
This egg has been "soft" poached as opposed to the "runny" poached egg in the first picture.
Copyright, Permissions & Disclaimer