Picking Fresh Veggies From My Michigan Garden In January
I just dug fresh carrots & parsnips, and picked Kale from my snowy January garden.
To extend harvesting carrots & parsnips simply mulch in the fall (click Mulching Carrots to view more details).
(It is also important to thin the carrot plants in the summer - click "The Importance of Thinning" to see more).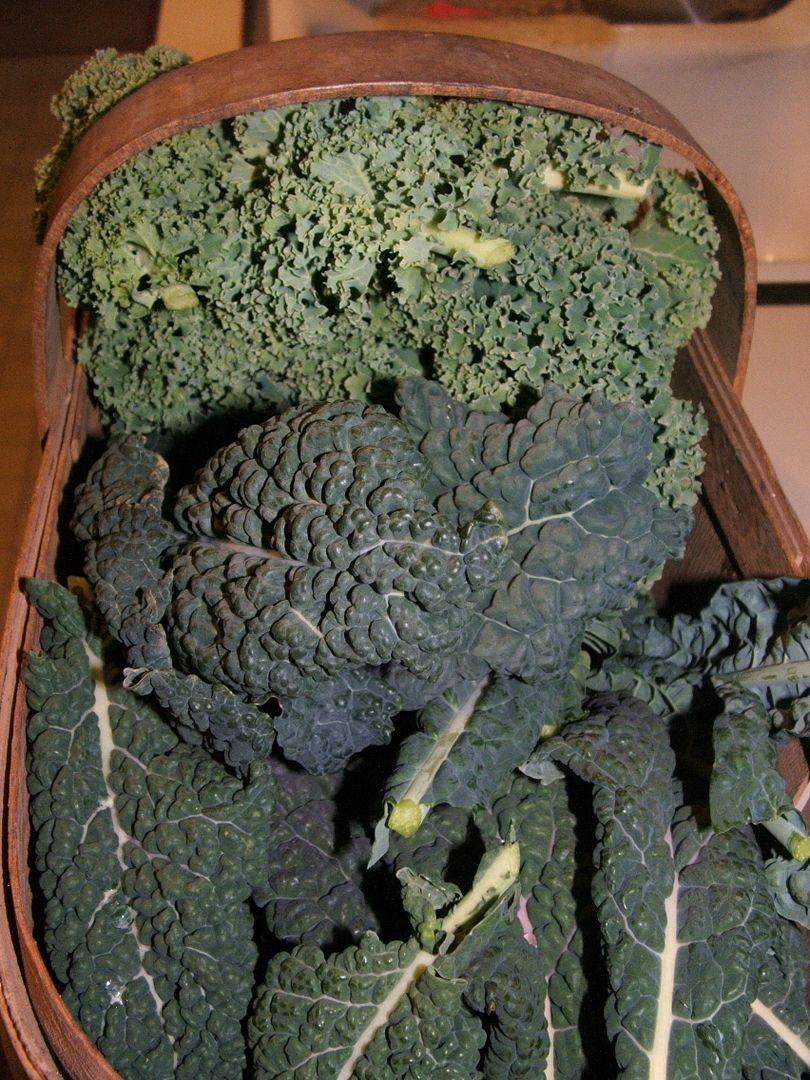 Kale is an amazing plant! - when our daily temperatures were in the low 20's (F) and in the teens at night it looked like the Kale had died. But, when the temperatures got to about 40 degrees or more, these Kale plants just bounced back! I picked the Kale last week during our January thaw when our temperatures reached above 40 degrees.
To view 4 different Kale varieties click here:
Kale- 4 Different Varieties
ENJOY!!
Linked to:
The Busy Bee
Photo Friday
_____________________________________________________________________________________
Your monthly ad could be here! Click the button to see how