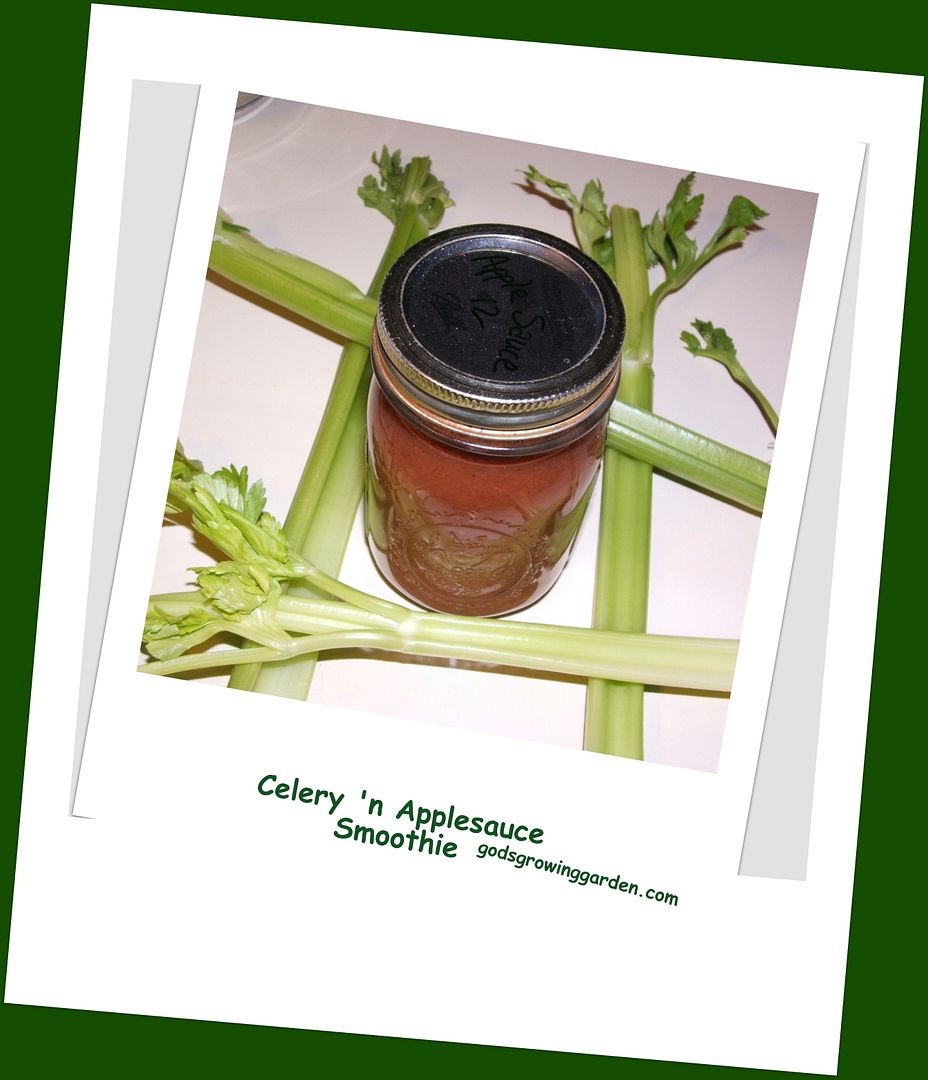 Smoothie Saturday #6 - Celery 'n Applesauce
A while ago I bought -
The "NutriBullet".
Since then I have been creating many smoothie creations.
Today is the sixth "Smoothie Saturday" where I will share one of my smoothie experimentation.
In this recipe two of the main ingredients are Celery & Applesauce.
Celery
- high in vitamin B6 & C, potassium, magnesium, calcium, iron and many amino acids. The fiber part of celery aids in digestion. It is said to help lower blood pressure, could help prevent cancer and may lower cholesterol.
(again - I'm not a doctor - please see my "
disclaimer" at the bottom of this post).
Applesauce - I know that the whole point of a "Smoothie" is to have fresh fruits & vegetables but I noticed that because of the drought that we had last summer - apples are sparse &/or extremely expensive! That is why we are using Applesauce instead of fresh apples. You may not know this but both fresh apples & applesauce contain good amounts of fiber and vitamin C.

(again - I'm not a doctor - please see my "disclaimer" at the bottom of this post).
1/2 orange (peeled and slices separated)
1 celery stalk (washed & cut into large chunks)
1 scoop vanilla whey protein powder
1/4 cup kefir (or yogurt)
1/4 cup water (if it is too thick)
extra cinnamon (optional)
Begin with the smaller "NutriBullet" container and use the "nut & seed" blade to blend & chop the pecans & flax seeds. Now place the remaining ingredients (including the processed seeds & nuts from the first step) into the larger "NutriBullet" container and use the "smoothie" blade. Blend for about 30 seconds (or until fully blended).
ENJOY!!
IMPORTANT: All of my smoothie recipes on this blog are measured for the "NutriBullet" and are a single serving - if you have a different kind of blender that has a larger capacity then you may increase the amount of ingredients according to your desired smoothie needs. The ingredients in this recipe measure close to the max line of the NutriBullet.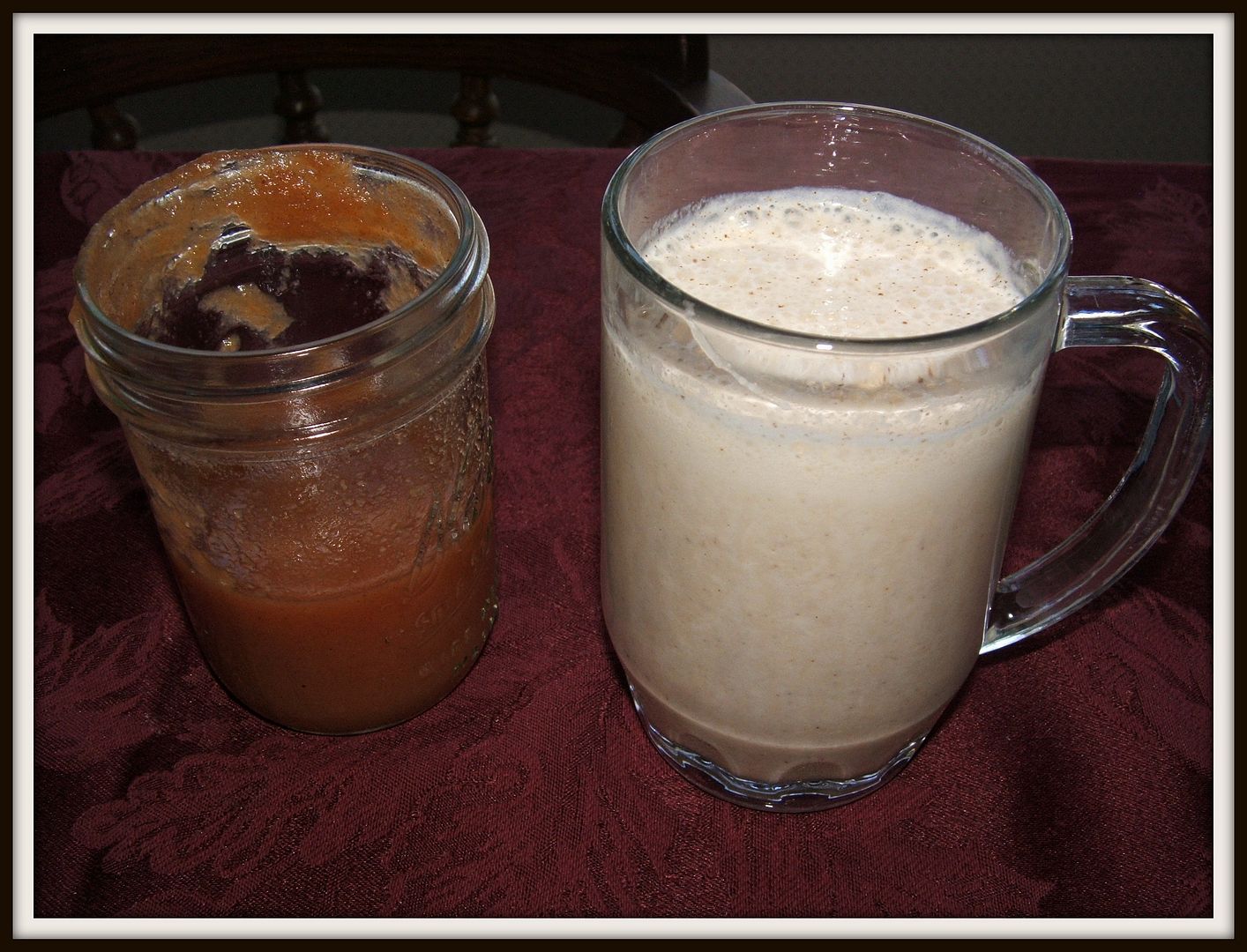 Linked to:
Humble Bumble
_____________________________________________________________________________________
Your monthly ad could be here! Click the button to see how