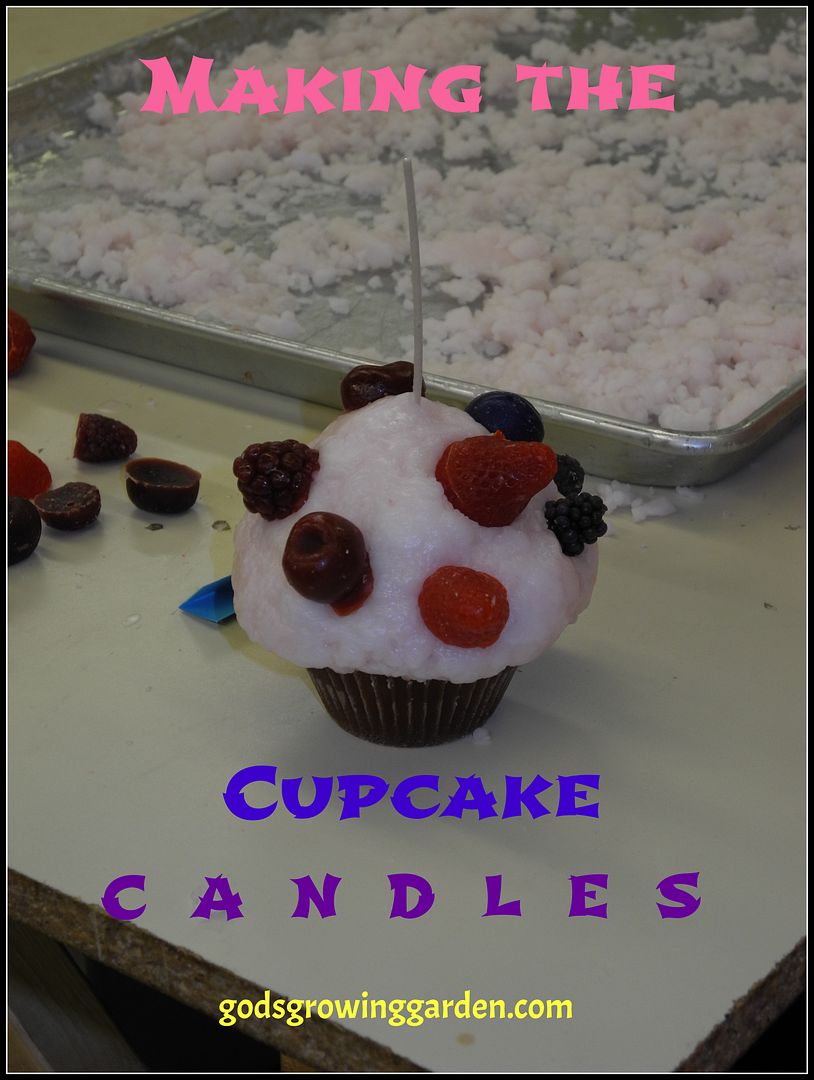 Making the "Cupcake CANDLES"
I'd like to thank
"Crafty Candles"
for providing such a fun party and a perfect Candle Teacher!
1. We began with the pouring of the hot wax into large cookie trays (there were certain safety rules - during this step the children kept their hands firmly clasped behind their backs)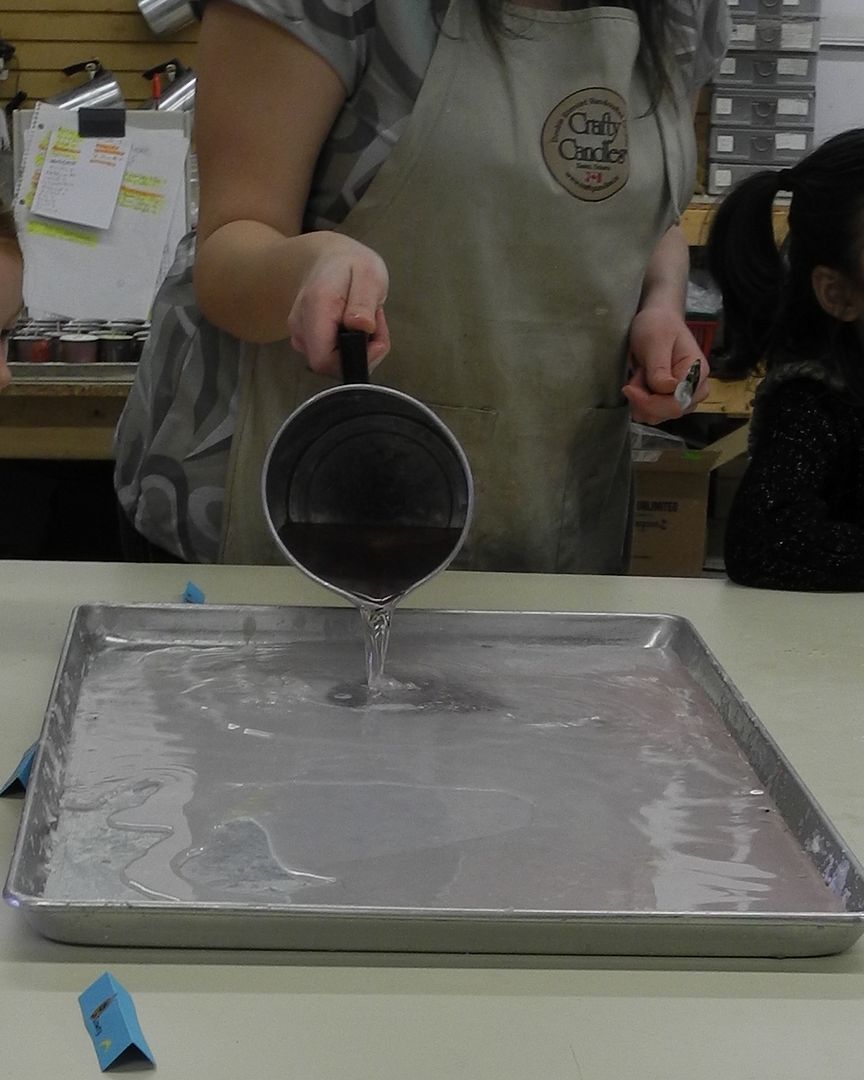 2. After a few minutes of cooling - the children were each given a large spoon with which to move & fluff up the cooling wax making it resemble frosting.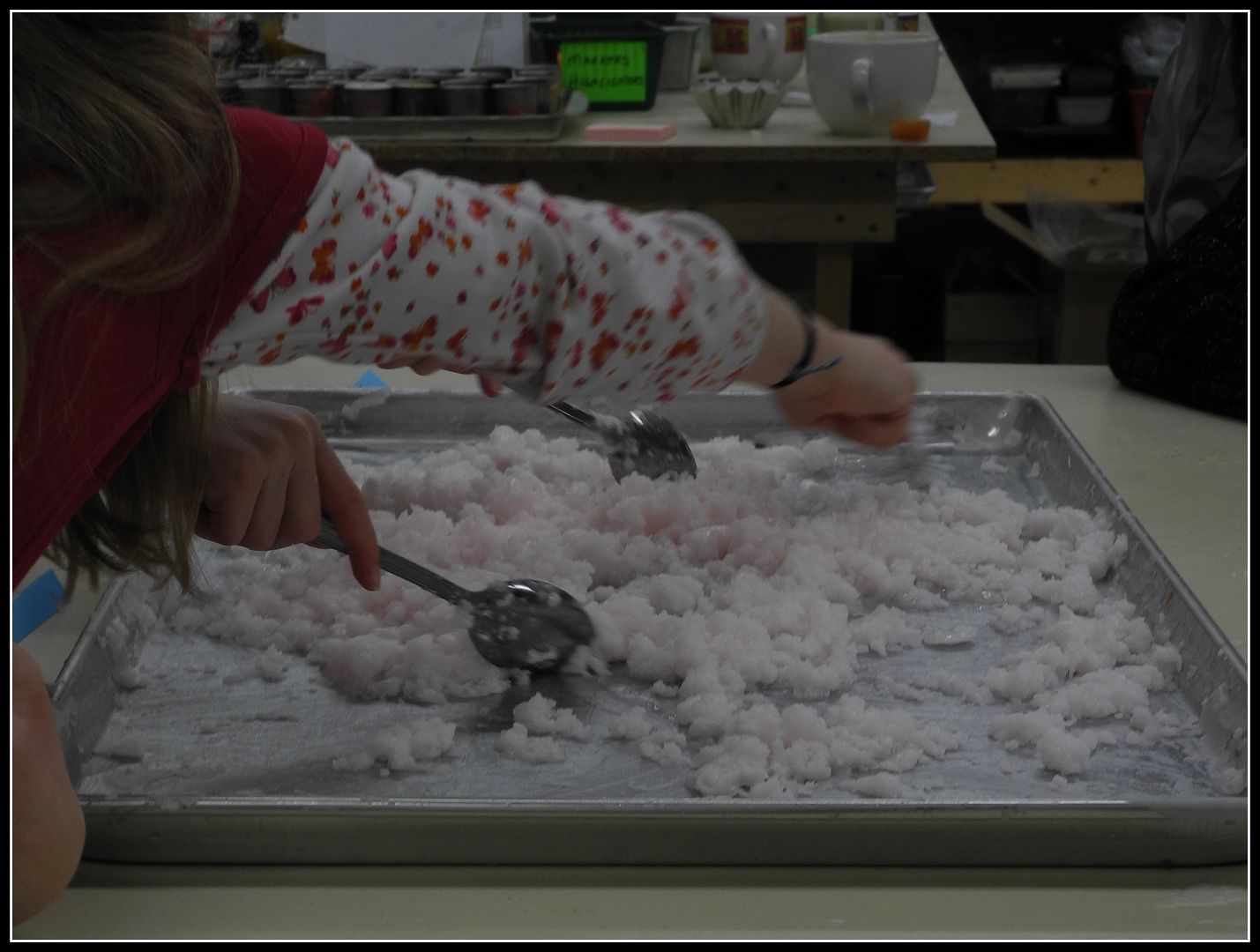 3. A few minutes more and they were able to handle the wax fluff. Each child was given a wax cupcake base that had previously been made by the store. In this step the forming of the cupcake top begins - making sure that the wick is straight.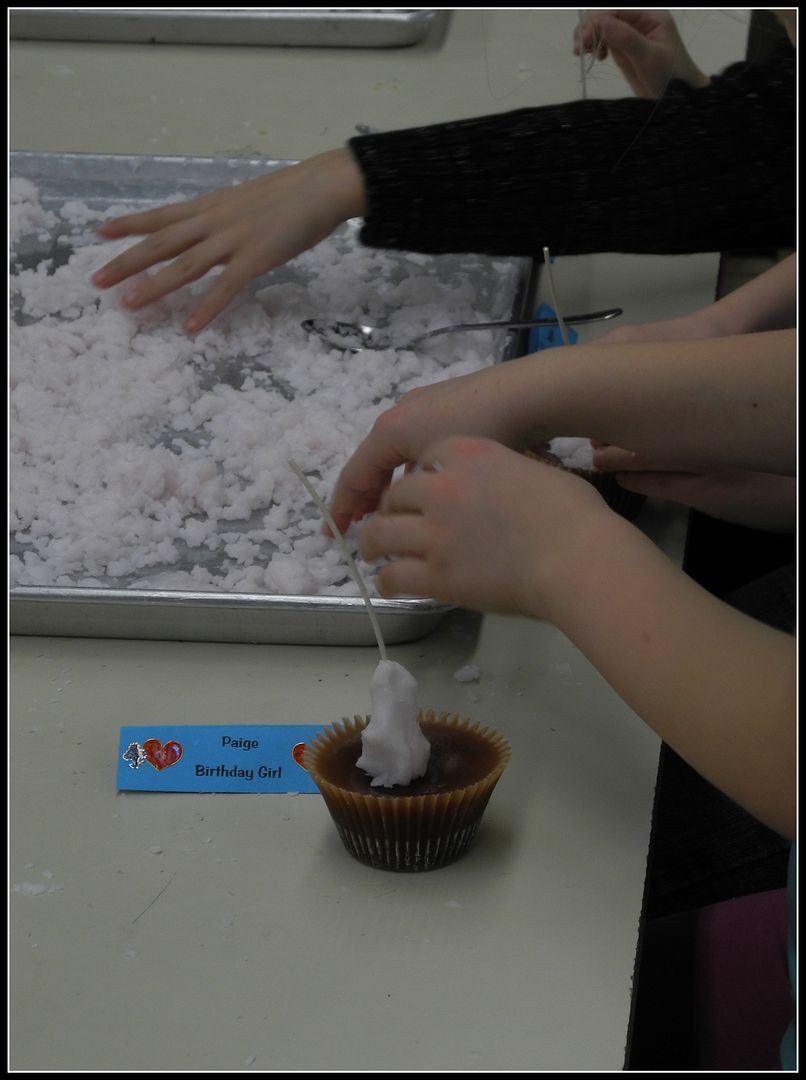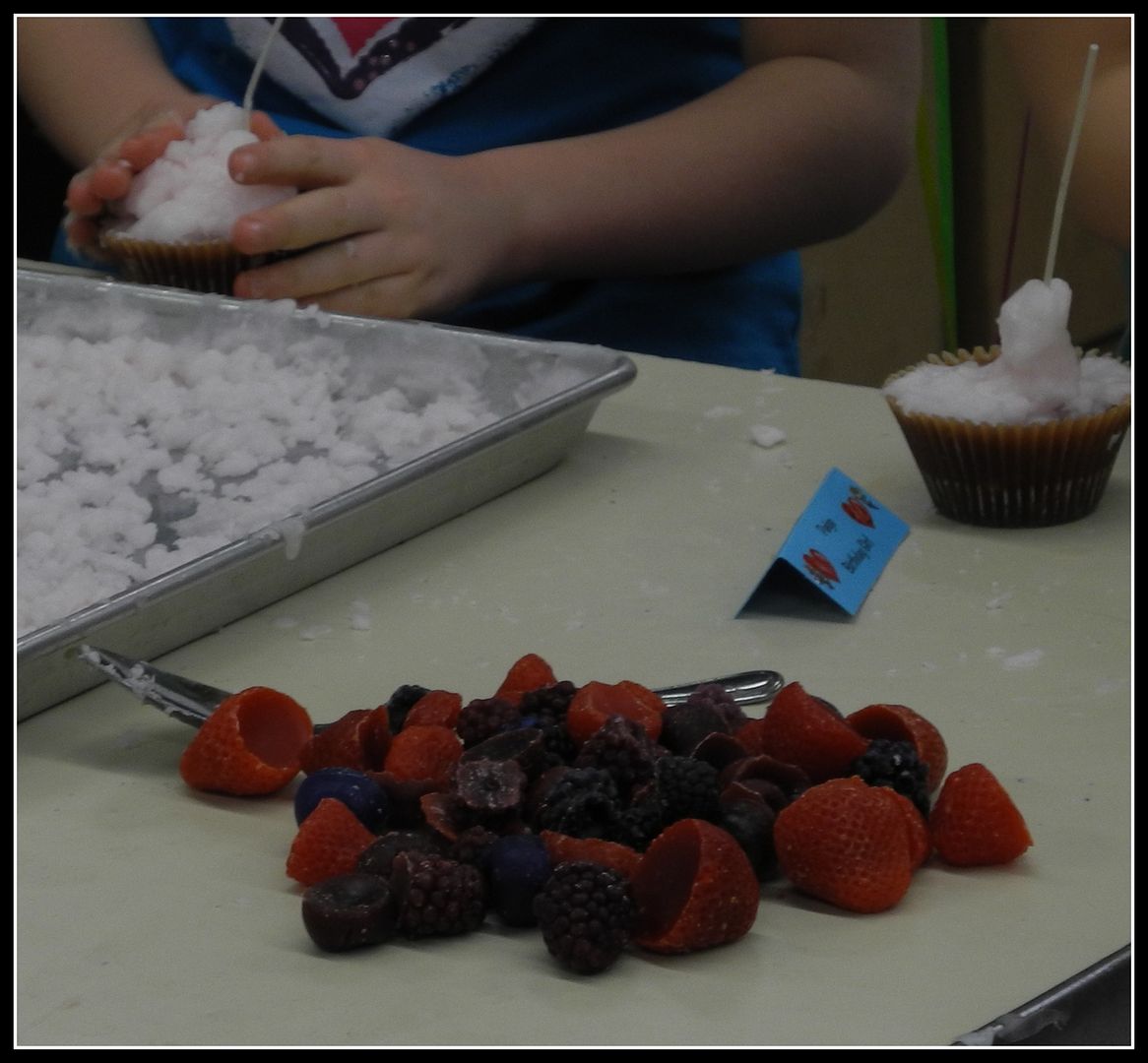 ...........and keep adding and building until it resembles a cupcake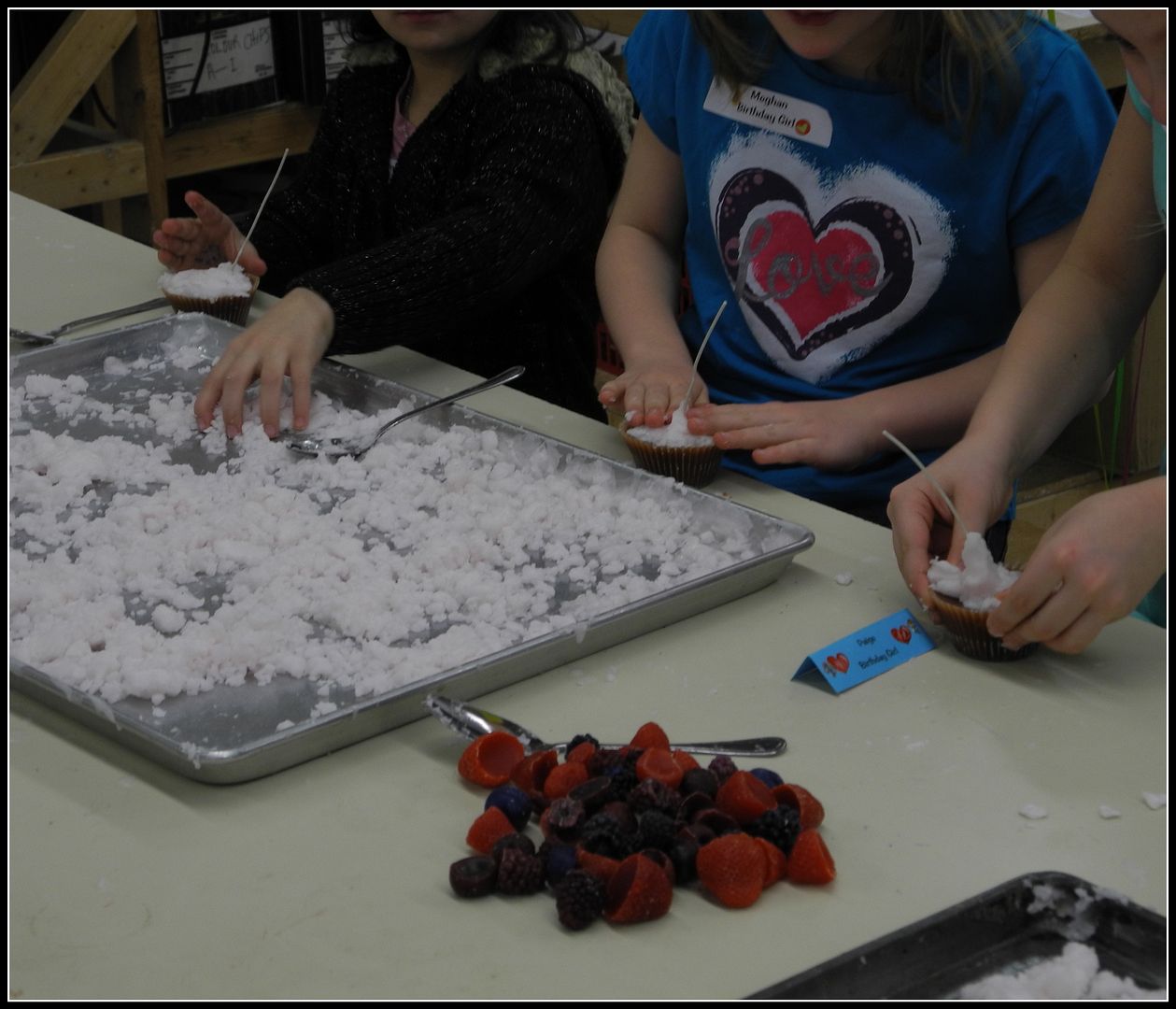 4. Finally the toppings! There were these pre-made realistic looking fruit pieces: raspberries, cherries, strawberries, blueberries & blackberries - (they looked yummy!)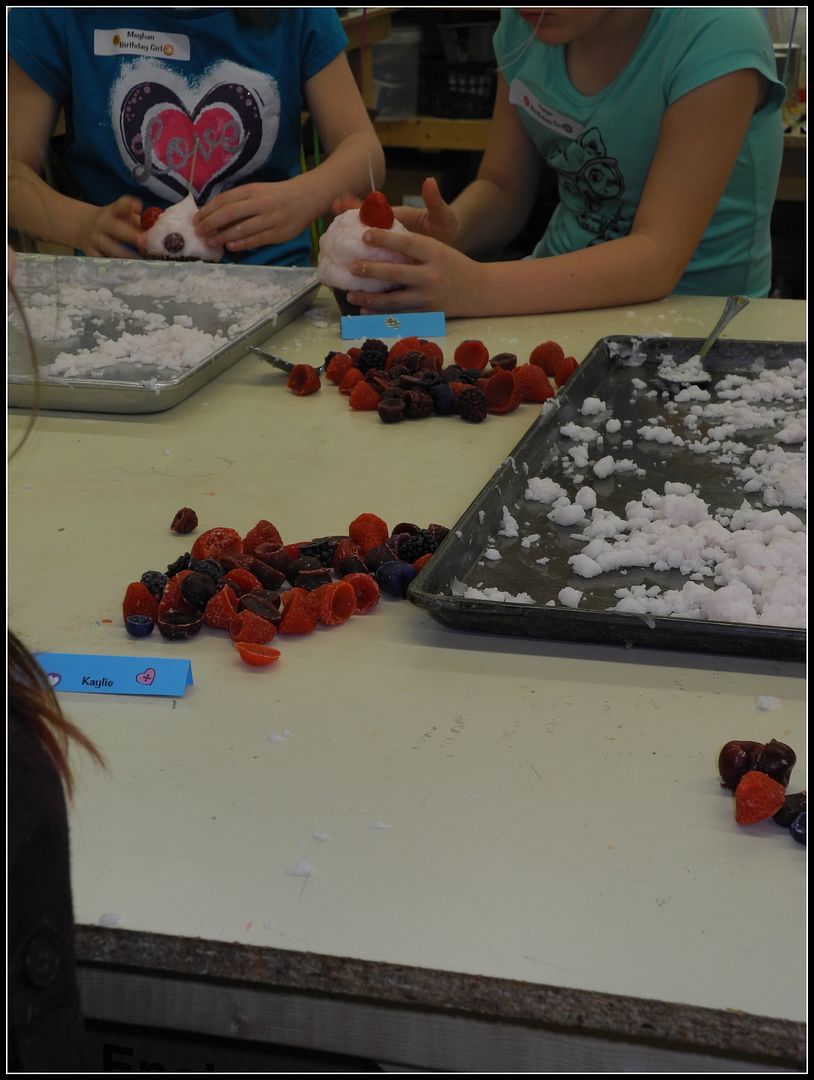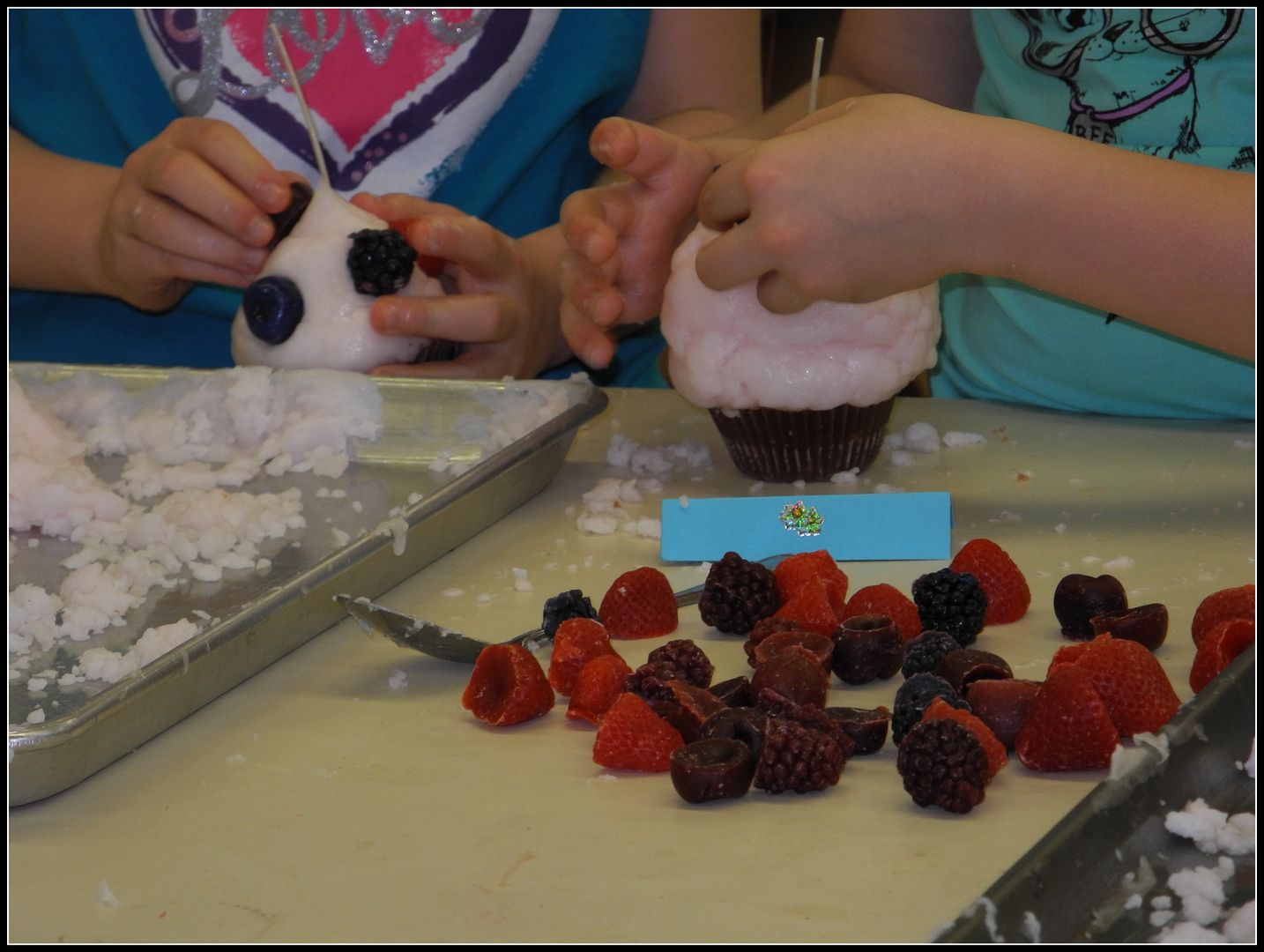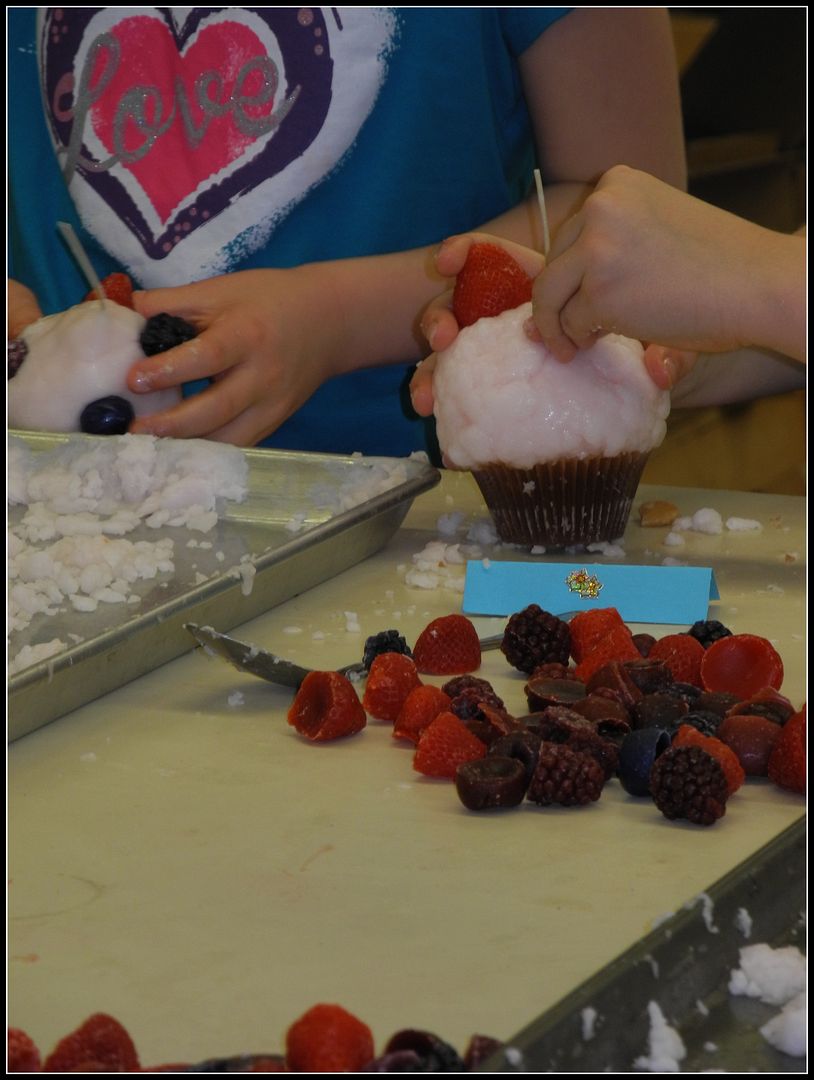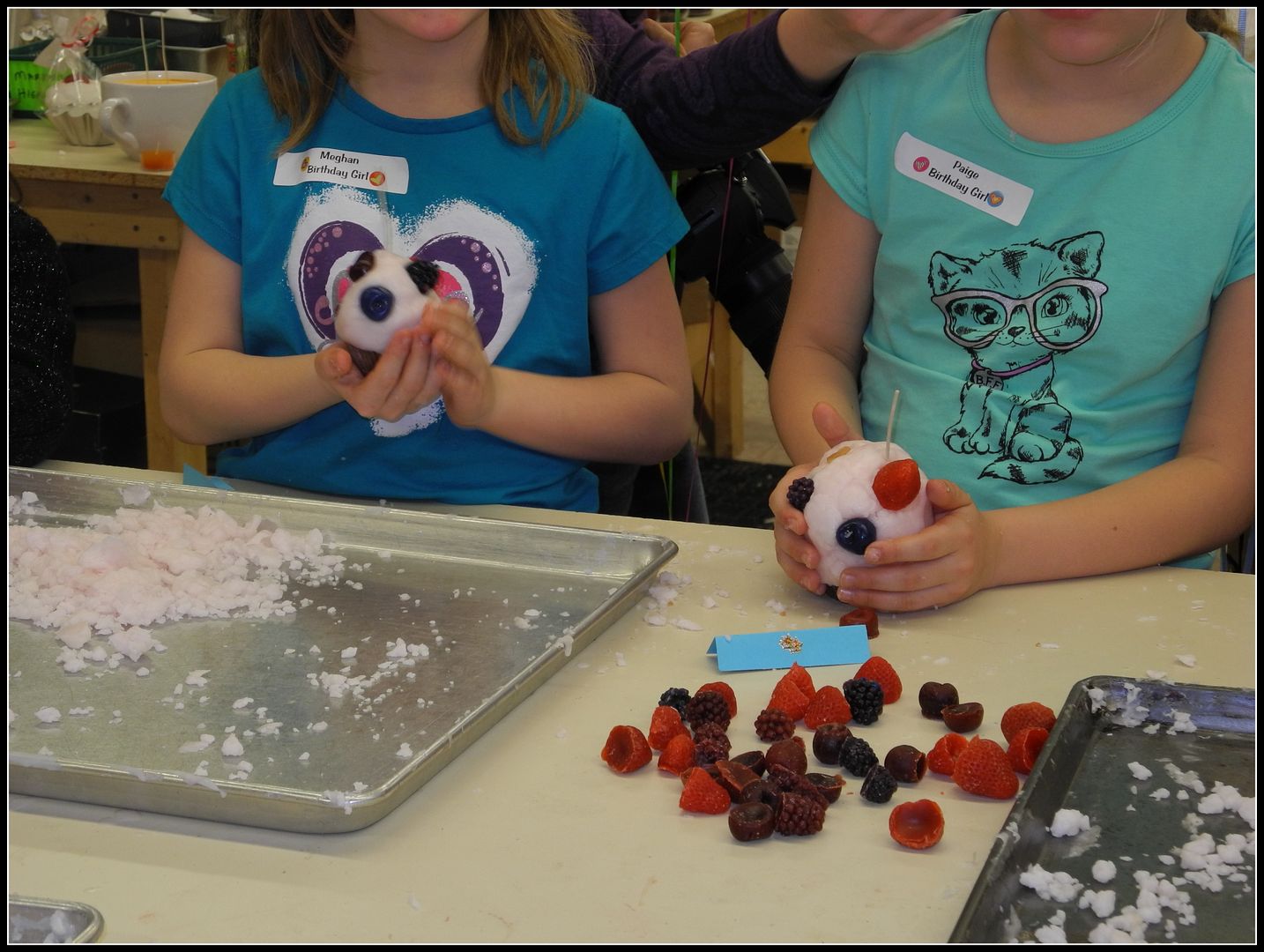 It was pure joy~!!!
Copyright, Permissions & Disclaimer
Related Posts:
Candles, Cupcakes, Twin Nieces & a Party
Decorating the Cupcake CAKES