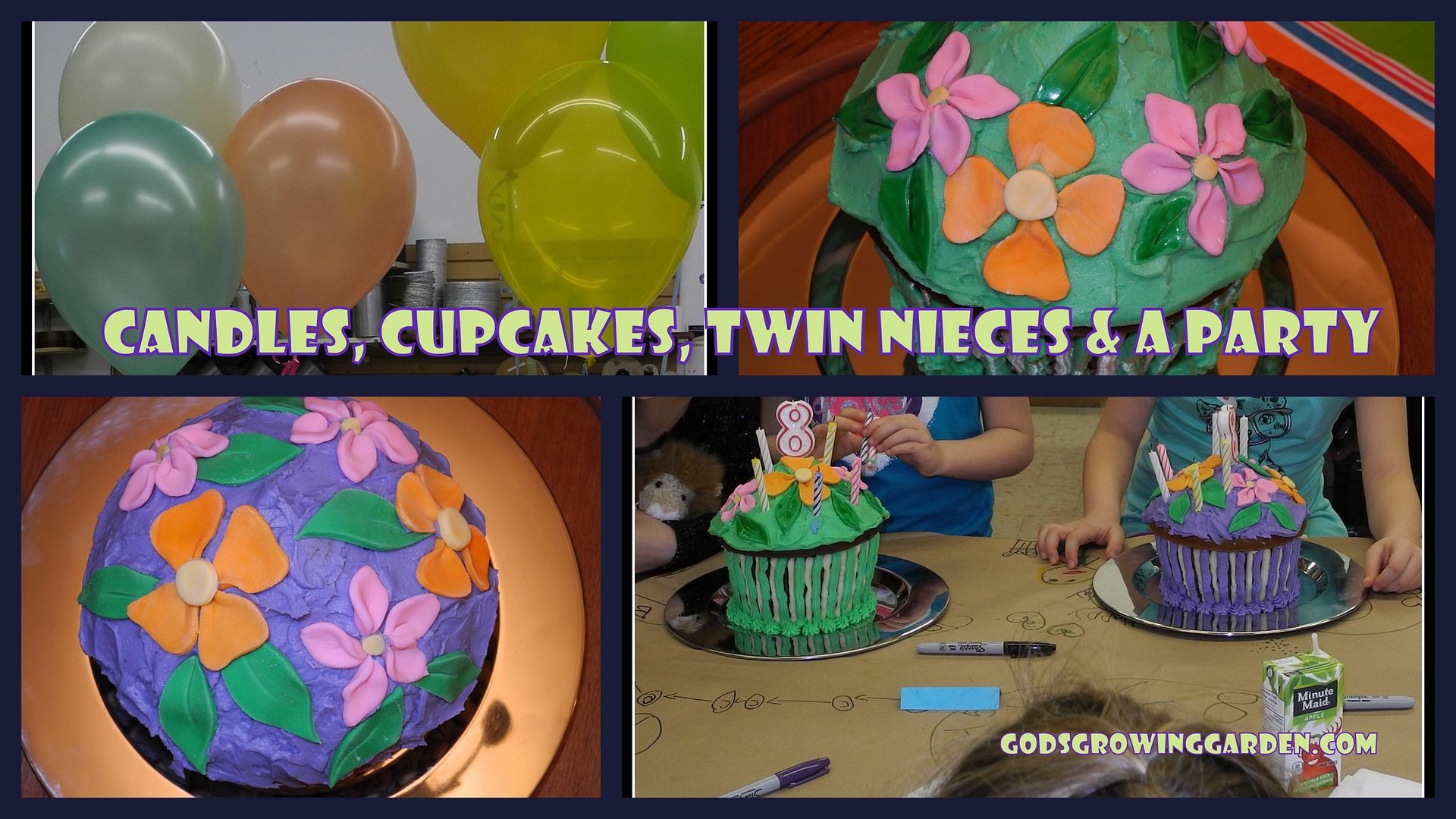 Candles, Cupcakes, Twin Nieces & a Party
A few weeks ago my 2 beautiful twin nieces Meghan & Paige turned 8 years old - how time flies!! I was so blessed to be able to attend & help out with this birthday party.
My sister is such a cool mom - she created a themed party - the theme was CUPCAKES.
The location of the party was a local candle shop where all of the young party attendees made a Vanilla scented Cupcake Candle. After the candle making and the gift exchange we were all treated with twin Cupcake Cakes!!
A wonderful time was had by all!!
Later on today I will share with you the details of making the candles and of decorating the cakes.