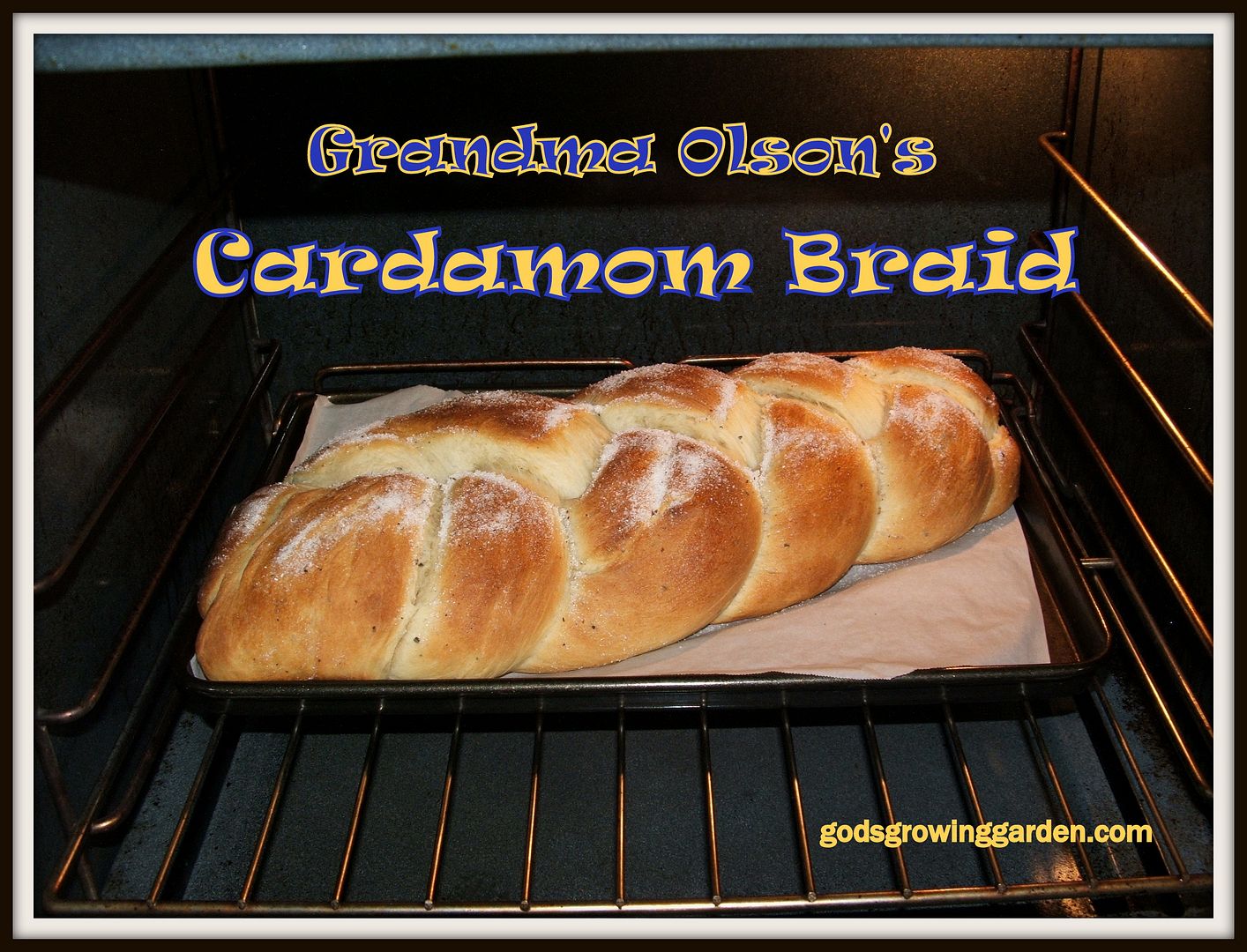 Grandma Olson's Cardamom Braid
Grandma Olson is actually my husband's great grandmother - she was Sweden born but moved to Michigan's U.P. (Upper Peninsula) in her 20's & married another "Swede" there. My mother-in-law spent her high school years living with this Swedish Grandmother - she remembers "Cardamom Bread" being a regular treat!
This recipe is actually my mother-in-law's recipe (which I then tweaked to work in a bread machine) - she says that it tastes just as she remembers. The original recipe was one of those "by sight" recipes - never written down .....or if it was written down then cousin Joanie has it and won't share (I'm just kidding - cousin Joanie doesn't have a computer so I'm not being fair - please forgive my teasing).
If you recall a few weeks ago we talked about the spice Cardamom - click

HERE

if you missed that post.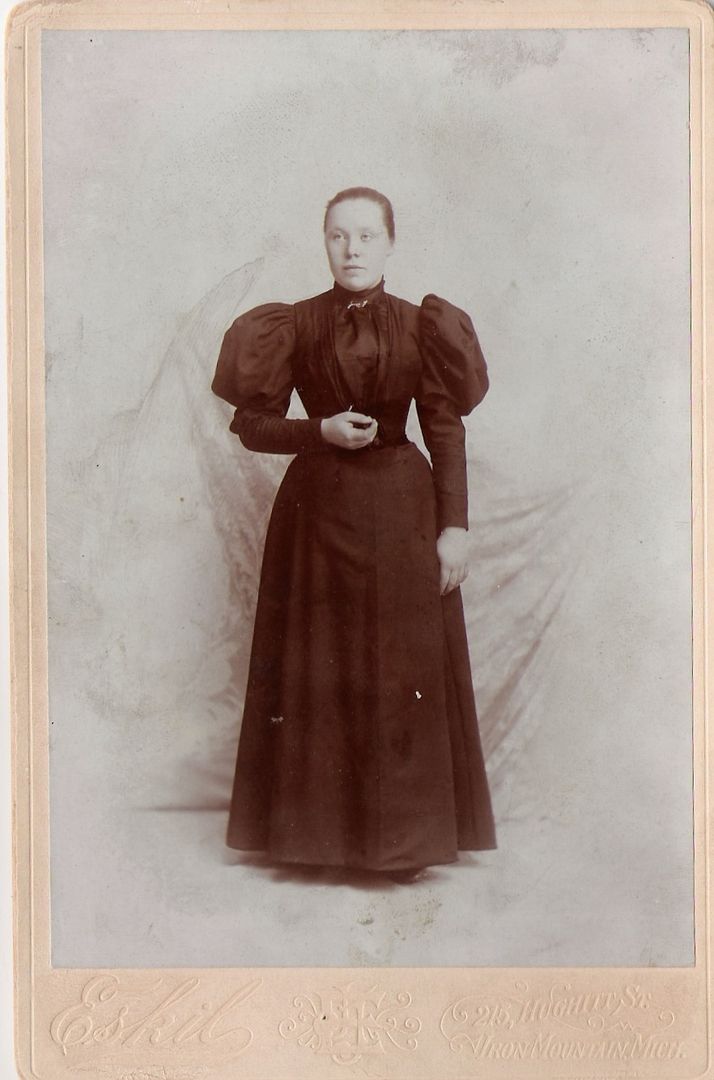 Grandma Olson
1/2 cup butter (melted & cooled to lukewarm)
1 1/2 tablespoon dry yeast
1/4 cup warm water (110 to 115 degrees)
3 to 3 1/2 cups flour (bread flour is best)
1/3 cup sugar (plus extra for the top)
1 1/2 teaspoon ground cardamom
1/2 teaspoon salt (if using unsalted butter then add 1 teaspoon instead)
In your bread machine pour the liquid ingredients into the bread pan first (the milk, cooled melted butter, water & egg). Then add the flour on top of the liquid ingredients (I start with 3 cups of flour - later if the dough is too sticky - then I will add 1/4 more at a time) (you will also need a little extra flour when you form the braids). Now make a well in the flour & add the sugar & then make another little well in the sugar to add the yeast. Add the cardamom & salt around the outer edge of the flour (see the picture below) (this is necessary for optimum yeast activation - If you are not using a bread machine then you will need to "proof" the yeast first - click

HERE

to view "Proofing Yeast for Bread Making" )
Set your bread machine on the "dough" operation & stick around until it is mixed to see if you need to add a little more flour (as mentioned above) - you might need to touch the dough midway through the mixing stage - Grandma Olson used to say that the dough should feel like a baby's bottom (so I'm told - I never met her & I also never had children so this doesn't really help me but all of you mom's out there should know what this means).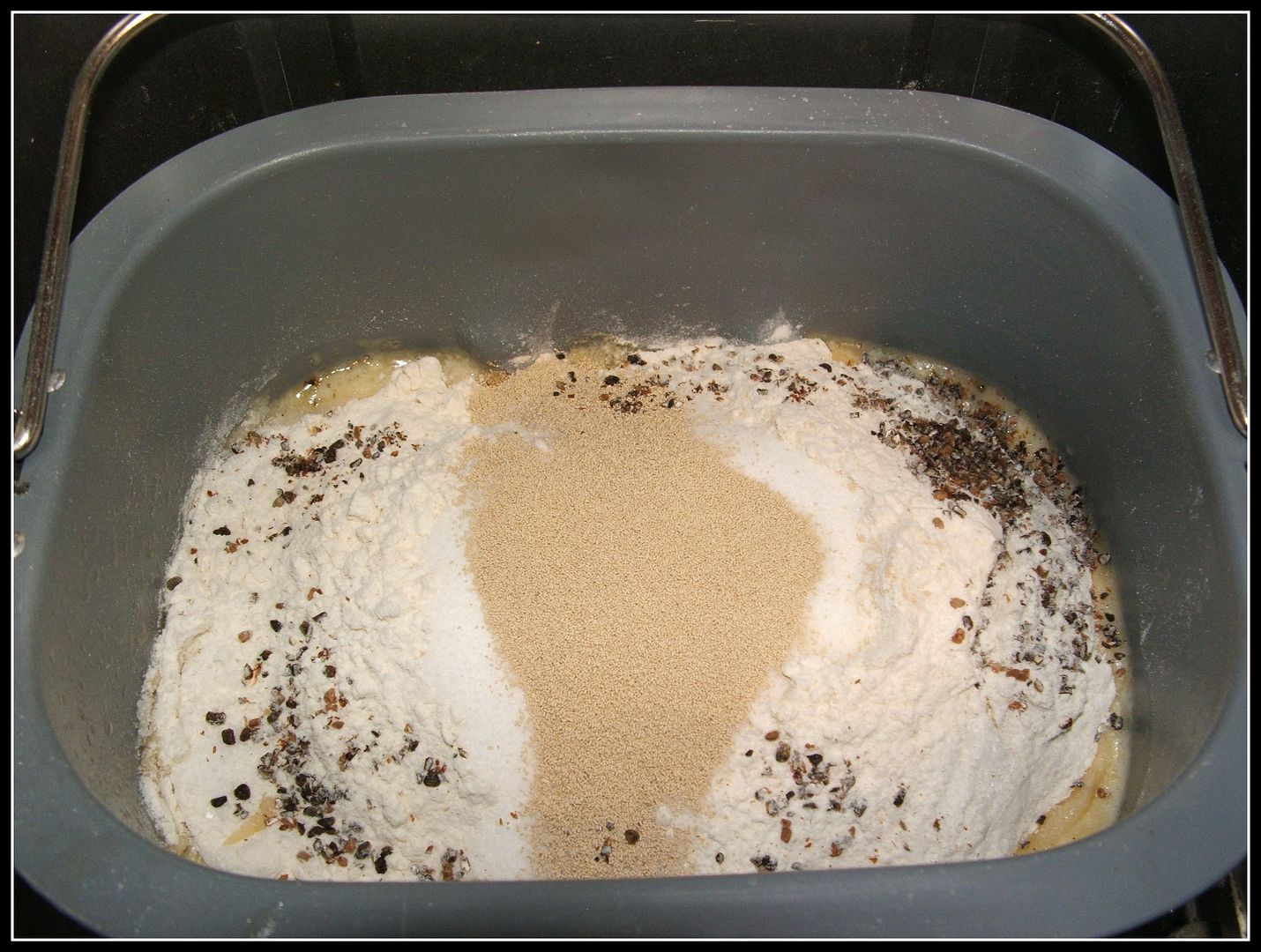 Once the dough phase has finished on your bread machine - remove the dough & "punch" it down & allow to rest for about 5 minutes.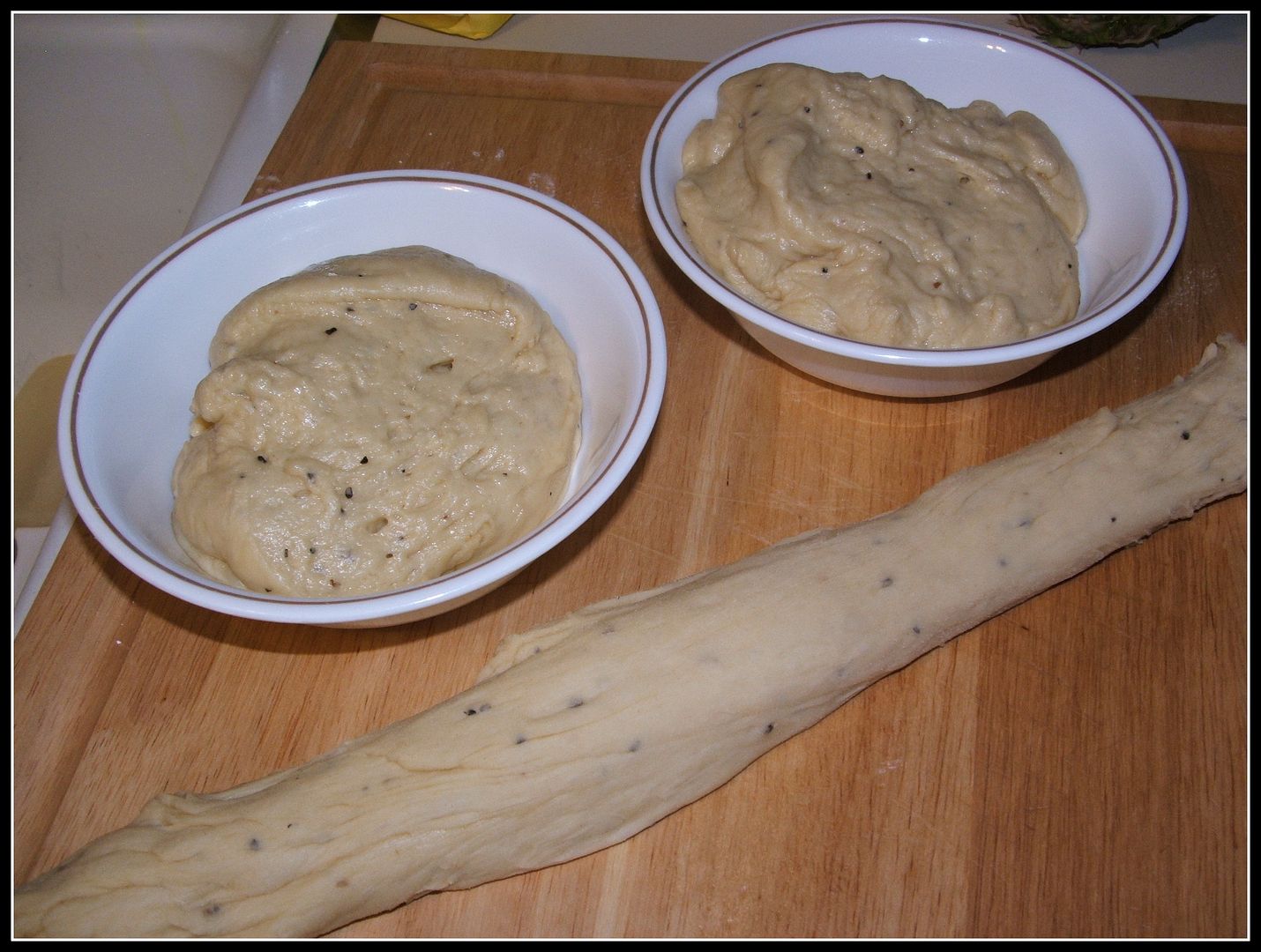 Divide the dough into 3 equal parts & on a lightly floured surface roll each part with your hands into a strand or thick rope (see picture above)
After rolling all 3 pieces - secure or pinch all 3 strands together at the top & then begin braiding - continue braiding until you don't have any strand left (pinch the bottom strands together) (see picture above & below).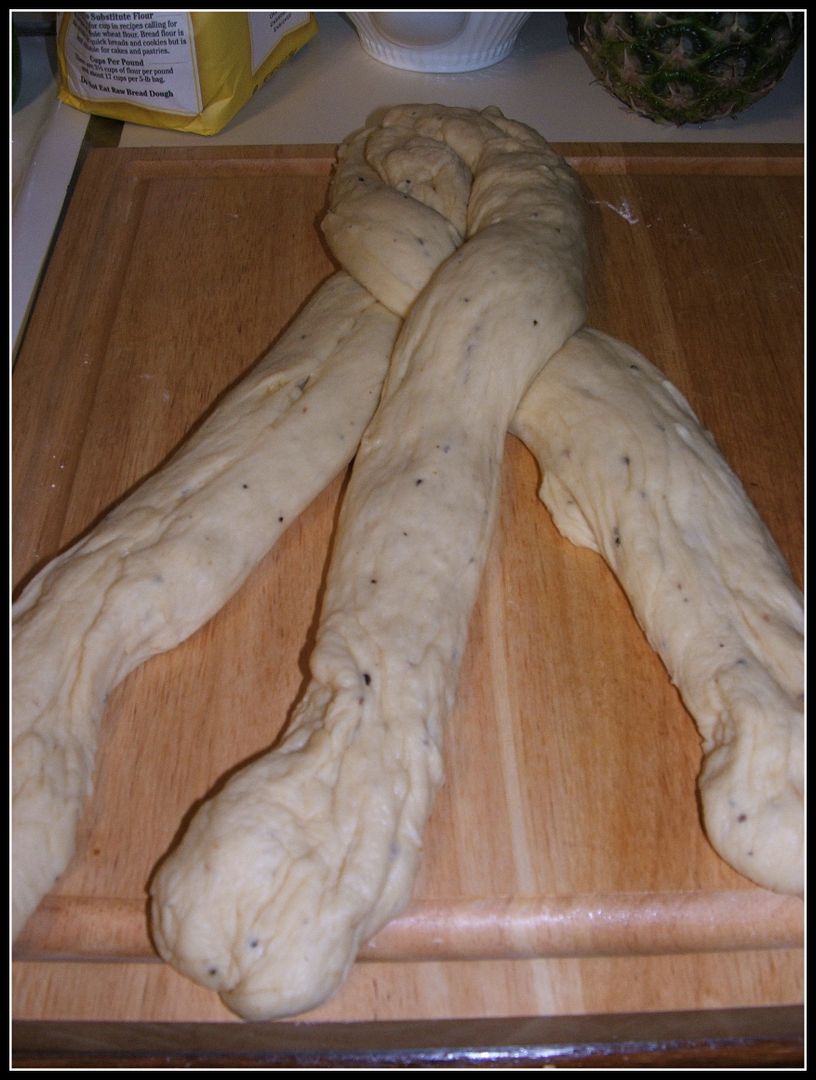 Place the braided bread on a parchment lined cookie sheet and in a warm place for 30 to 40 minutes or until almost doubled in size (see picture below)
Sprinkle granulated sugar on top (about 1/8 cup) and bake in a preheated 375 degree oven for 20 to 25 minutes or until desired doneness is achieved.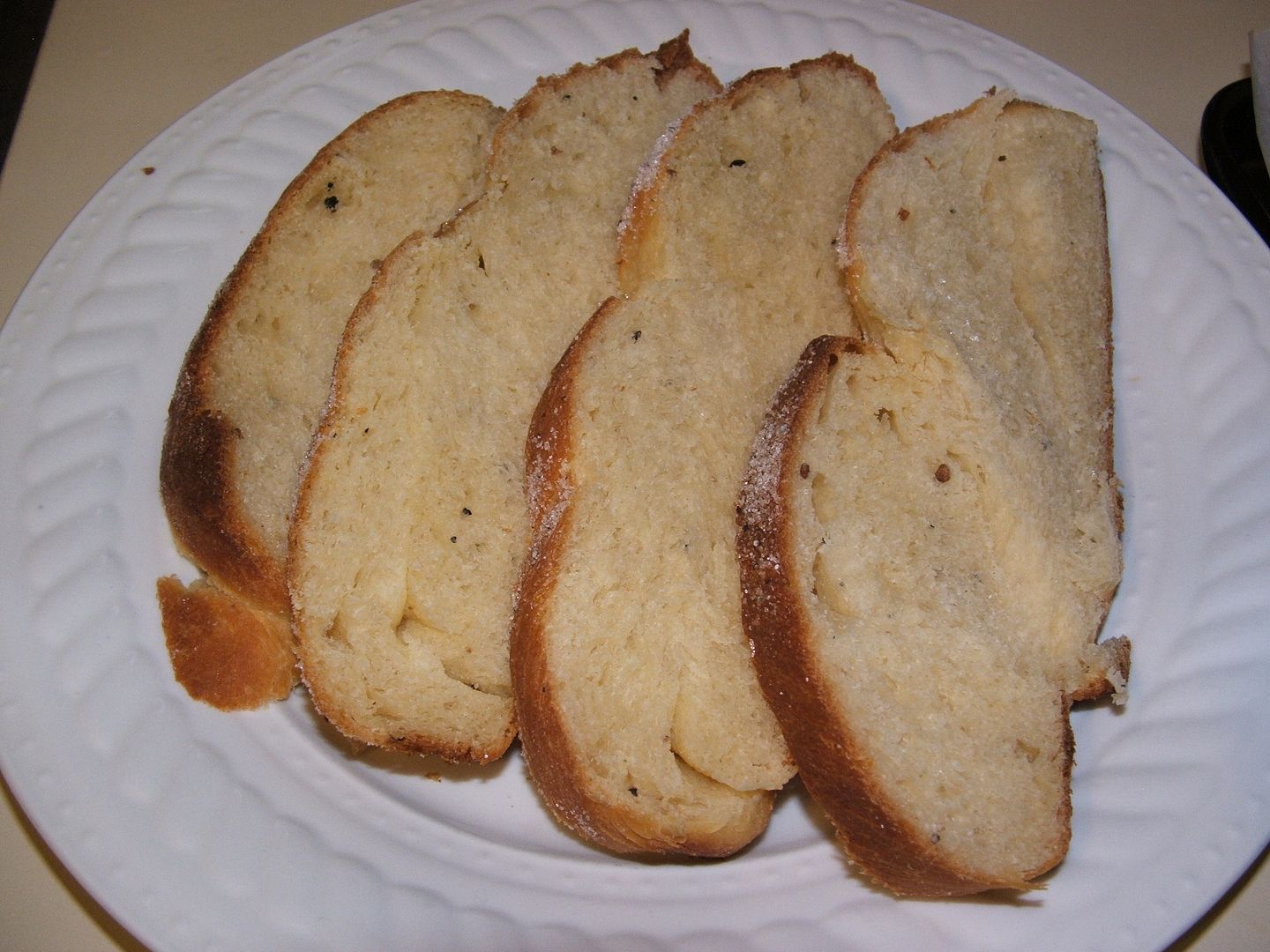 Remove from oven, allow to cool, slice & ENJOY!!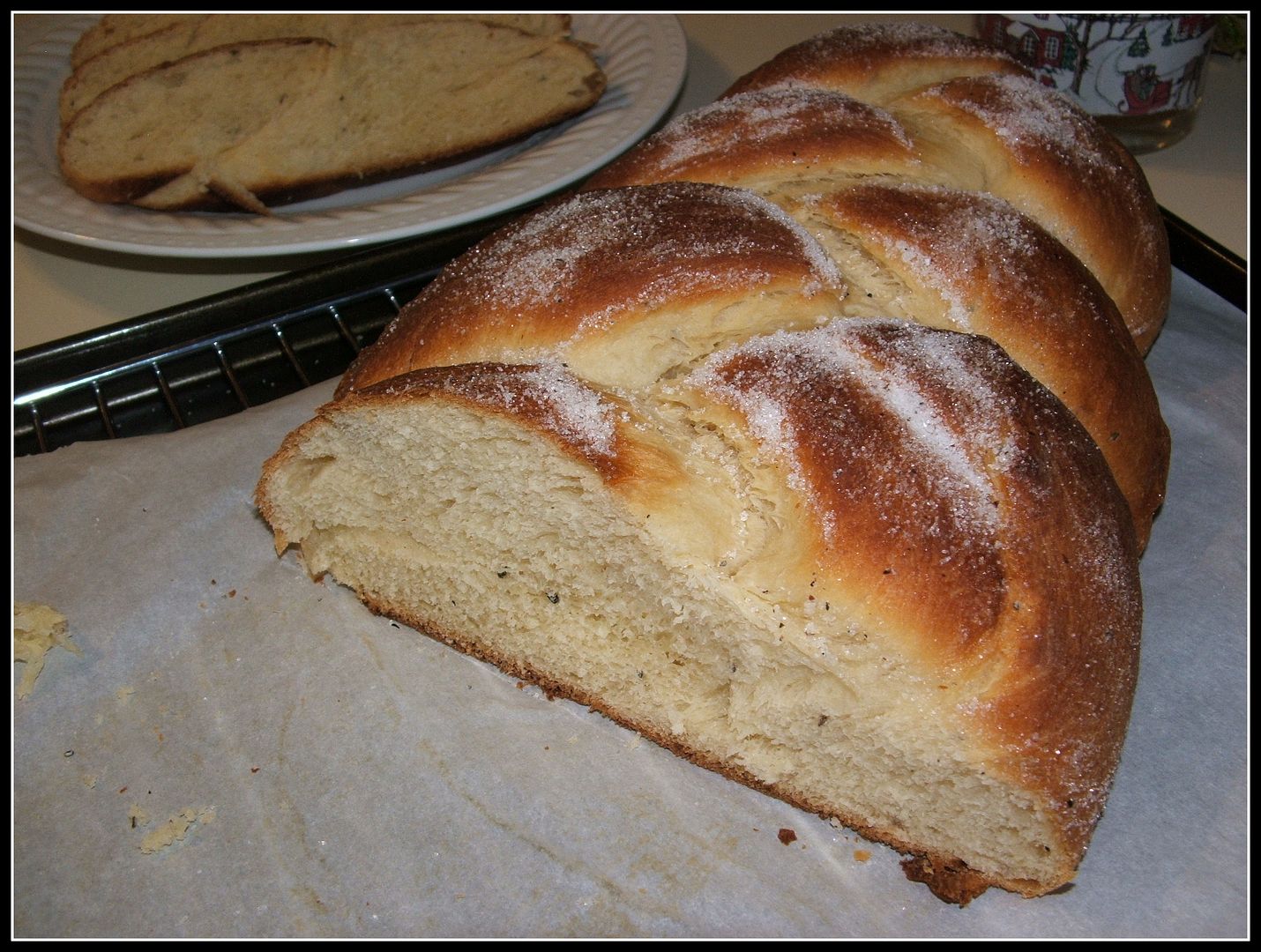 Copyright, Permissions & Disclaimer


This post was featured on:
________________________________________________________________________________________
ebook - Cookies for all seasons