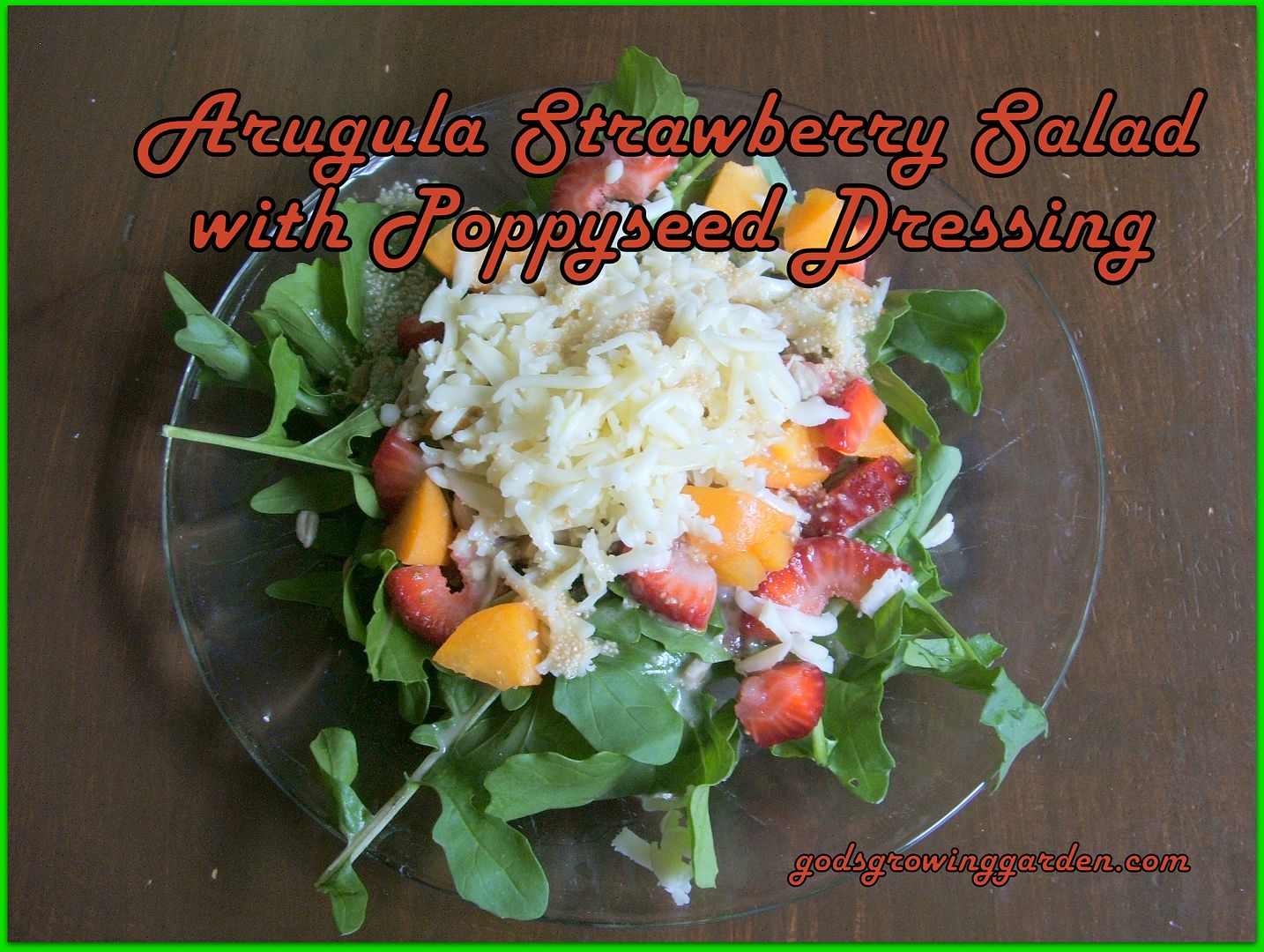 Arugula Strawberry Salad with Poppyseed Dressing
When I first tried Arugula years ago I thought that it tasted the way that rubber gloves smell. That was bought Arugula - now I grow my own and I absolutely love it! - There is no rubbery flavor when it is fresh from the garden. It is tender with spicy undertones and simply scrumptious!
I created this recipe one afternoon when I didn't know what to have for lunch - it is the perfect amount for 2 people.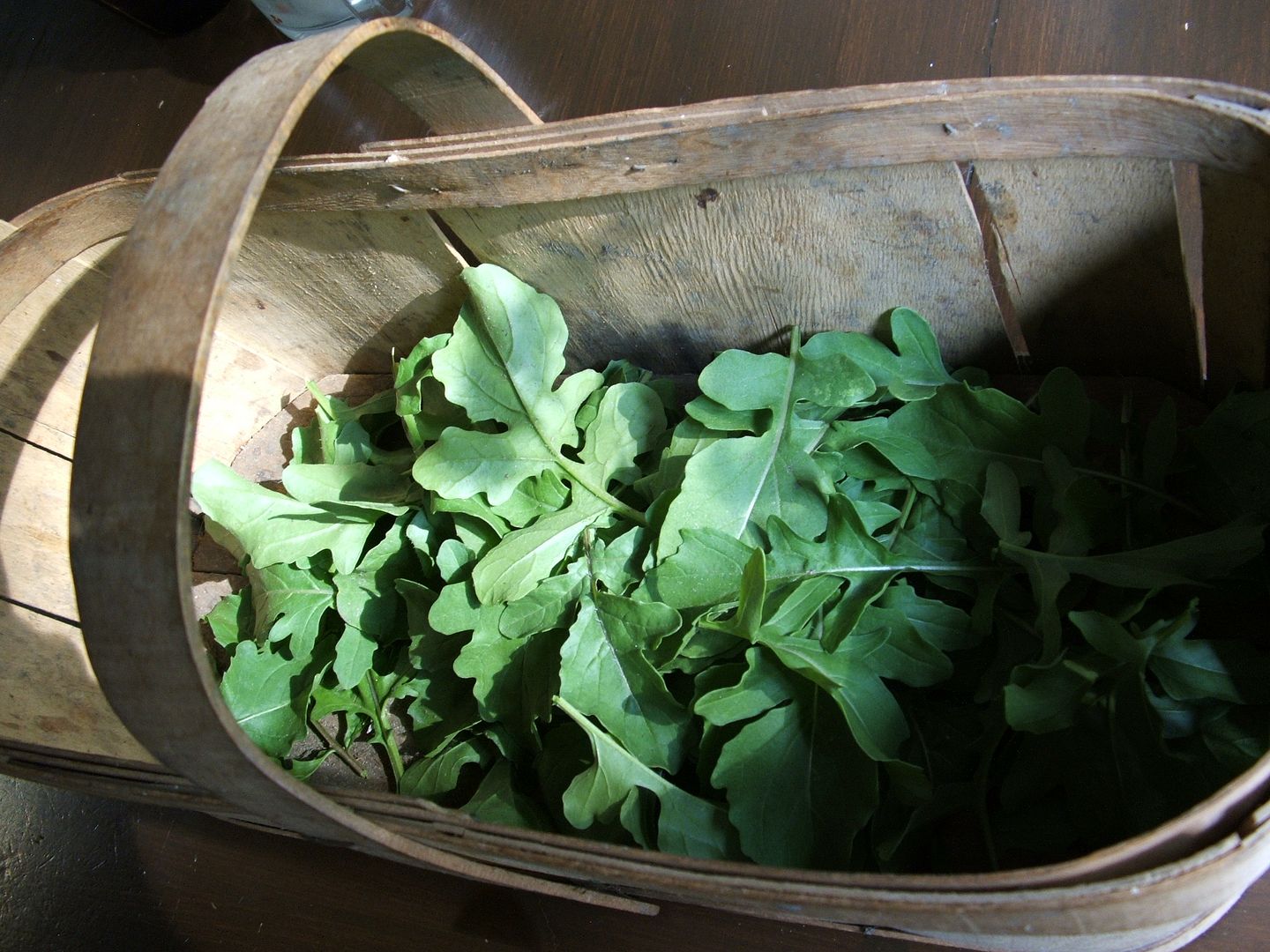 2 cups Arugula (washed & drained)
2 or 3 large strawberries (hulled, washed, drained & sliced)
1 apricot (pitted, washed, drained & sliced)
2 tablespoons sunflower seeds (I used raw seeds but roasted is good also)
1/4 cup Monterrey Jack Cheese (shredded)
Prepare all the ingredients as listed above (wash, drain slice etc). Take 2 plates and arrange the Arugula leaves equally spread out on each plate. Add the sliced fruit on top of the Arugula. Sprinkle sunflower seeds on top of the fruit and then the cheese on top of that. Make the dressing.
Poppy Seed Dressing
1 tablespoon poppy seeds (I used white poppy seeds)
1/8 cup apple cider vinegar
Measure all ingredients and pour/place in a Mason jar (or any container with a tight fitting lid). Shake until the sugar is dissolved (make sure that the lid is on tight first!!). Pour half of the dressing on 1 salad & the second half on the other salad.
Serve immediately & ENJOY!!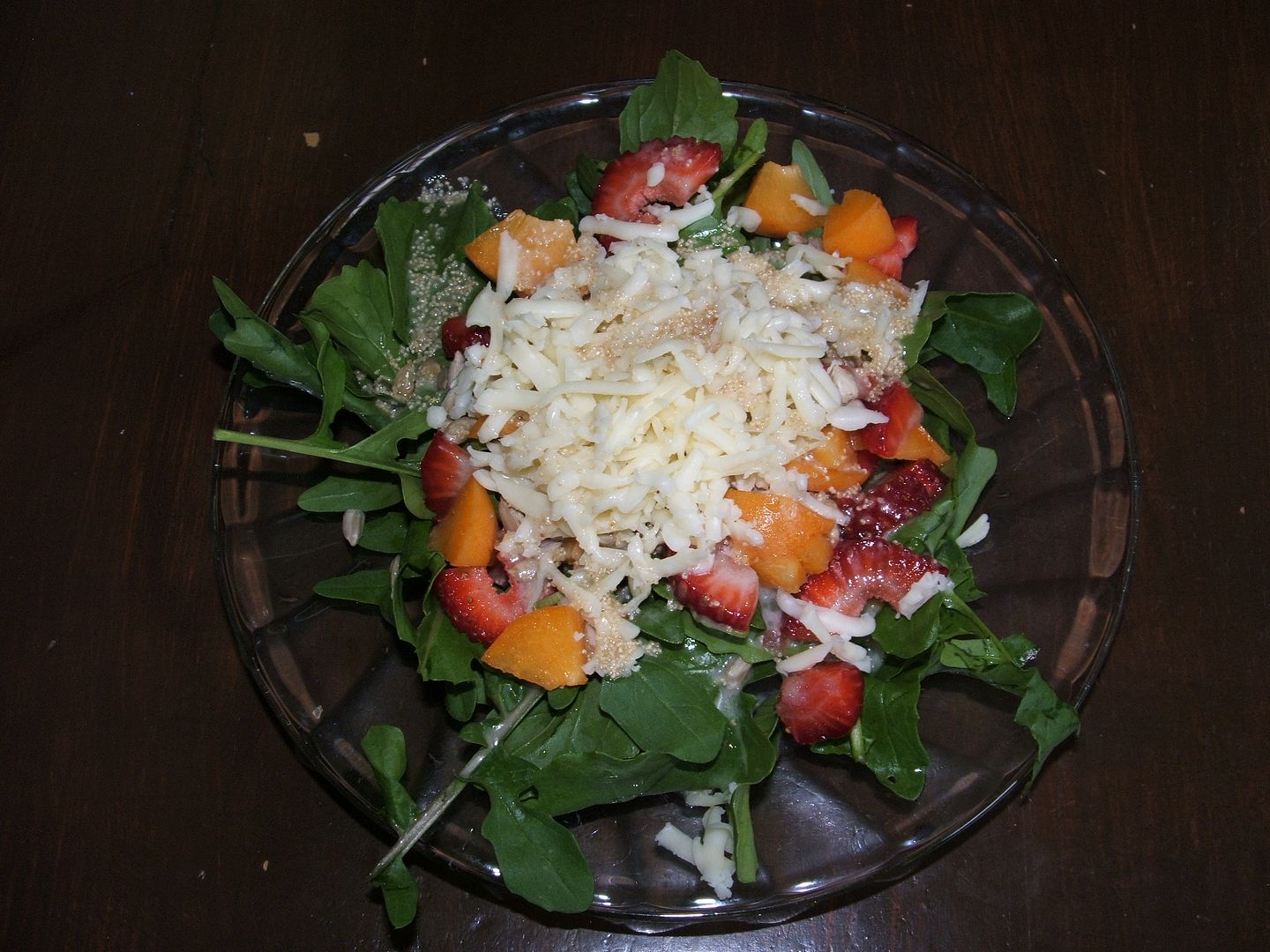 Linked to:
Humble Bumble
All My Bloggy Friends
Tuesdays With a Twist
Adorned From Above
Waste Not Want Not
I Love My Post
Raising Imperfection
Mix It Up Monday
Foodie Friday
_____________________________________________________________________________________
Your monthly ad could be here! Click the button to see how