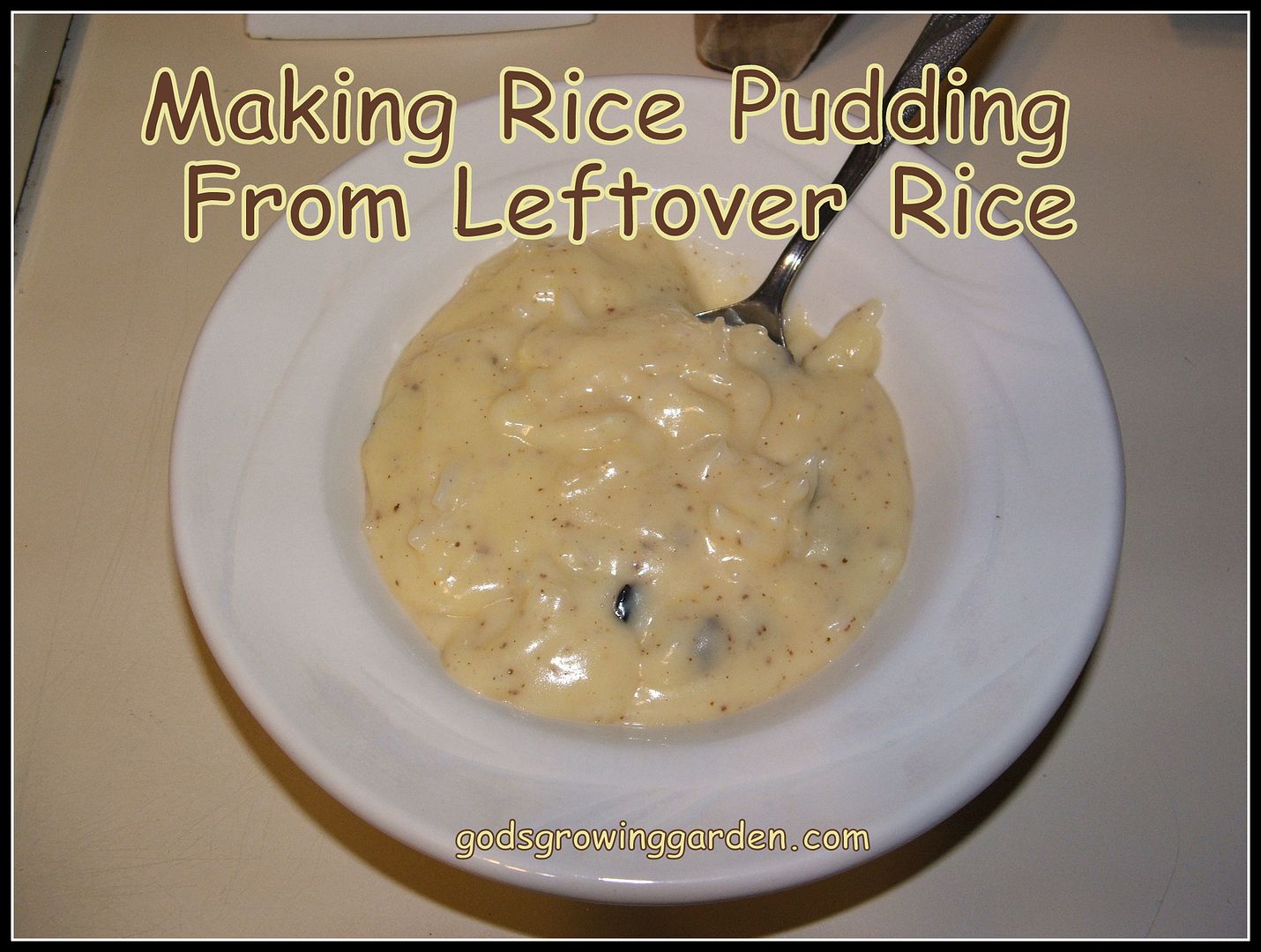 Making Rice Pudding from Leftover Rice
This is a waste-free recipe! Whenever I have Chinese Take-out, I always end up having leftover rice the next day. For years I would just eat the rice plain with a little soy sauce on top but that was always a dread - because I didn't want to waste it I would just eat it. Then one day an idea popped into my head - "make pudding" - that's when I created this recipe!
NOTE: To my Gluten Free Readers - make sure that the cornstarch that you use is pure cornstarch with nothing else added.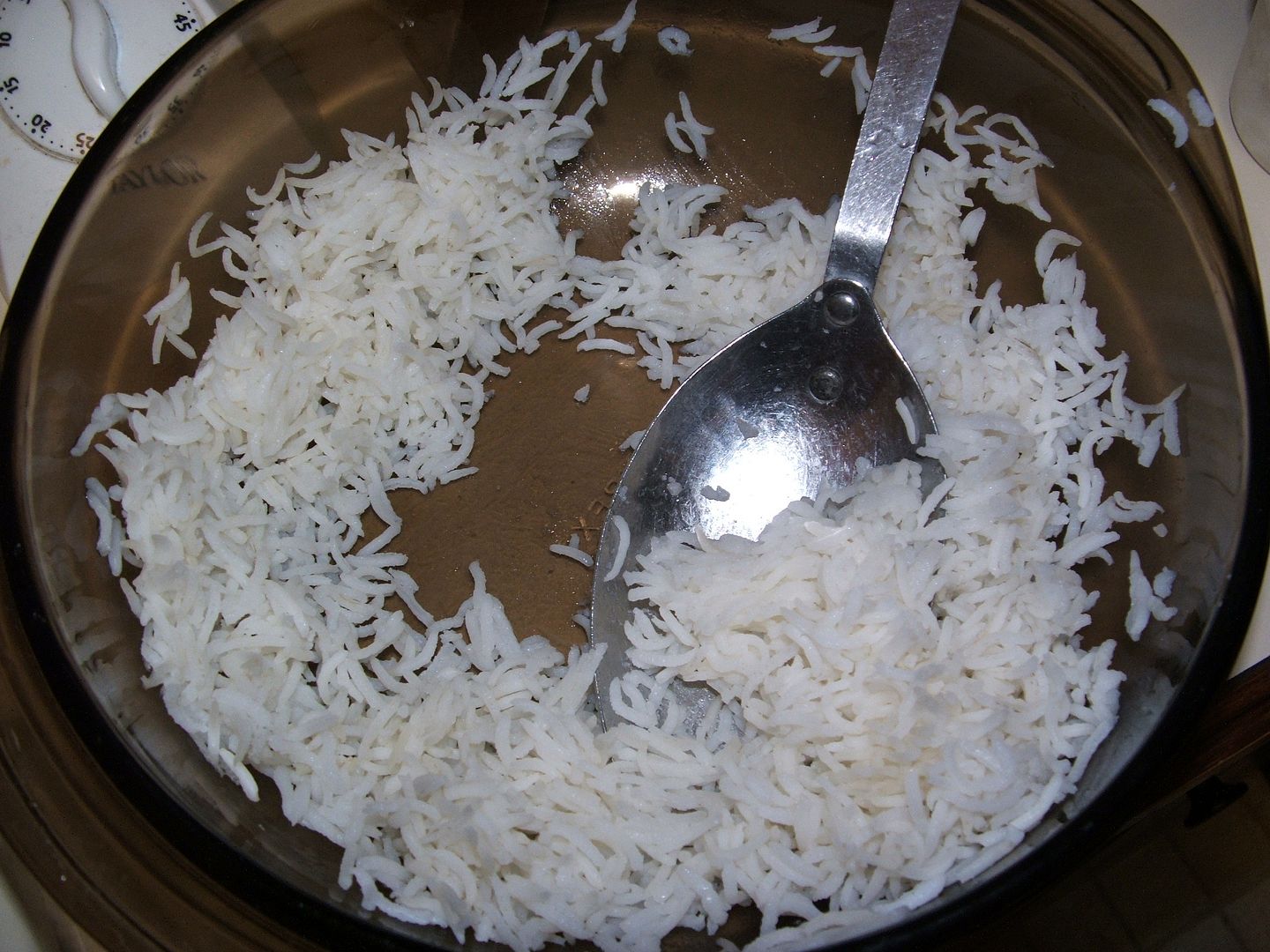 Leftover Basmati Rice that I steamed in the oven
1 to 1 1/2 cups rice (leftover - already steamed or cooked)
1/2 cup currants or raisins
1/8 teaspoon nutmeg
In a medium sized saucepan - combine the sugar & cornstarch. Slowly stir in the milk making sure that both the sugar & cornstarch are dissolved. Bring to a boil on medium heat stirring all the time. Once it has boiled you will notice that it has become thick - that's good - that's what you want. Now remove from heat temporarily. In a separate bowl whisk the egg yolks and add about 1 cup of the hot & thick milk mixture - stir until the eggs are combined. Now pour that egg/milk mixture into the pan with the remaining hot milk/sugar mixture and return to medium heat (see picture below).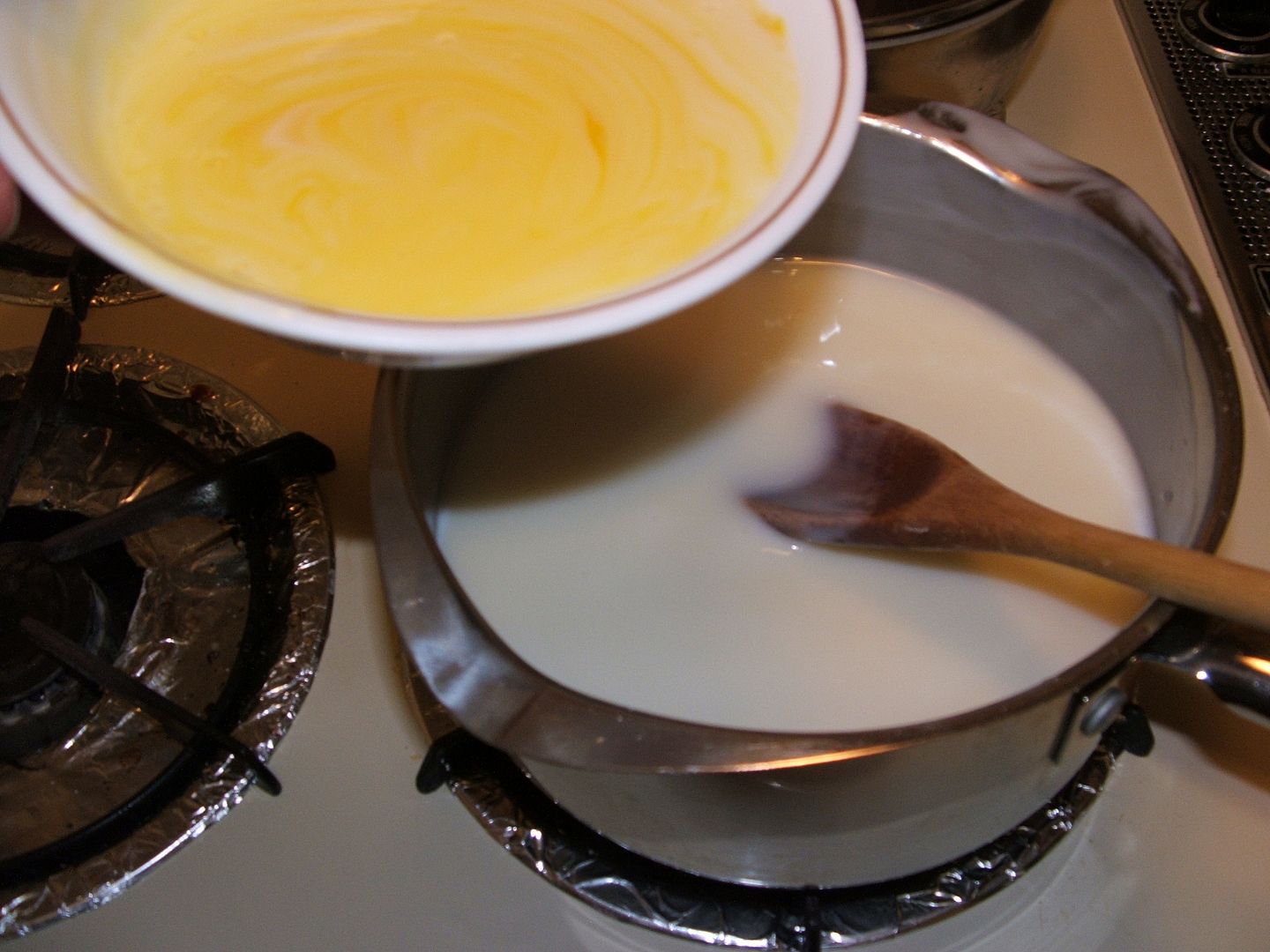 Now that the yolks have been added - bring the pudding back to a boil - stirring all the time. Boil for 1 minute (again stirring all the time) (see picture below).
Remove from the heat and add the butter, vanilla & spices - stir until the butter has totally melted. Finally, add the leftover rice and the fruit (raisins or currants) and stir (see picture below).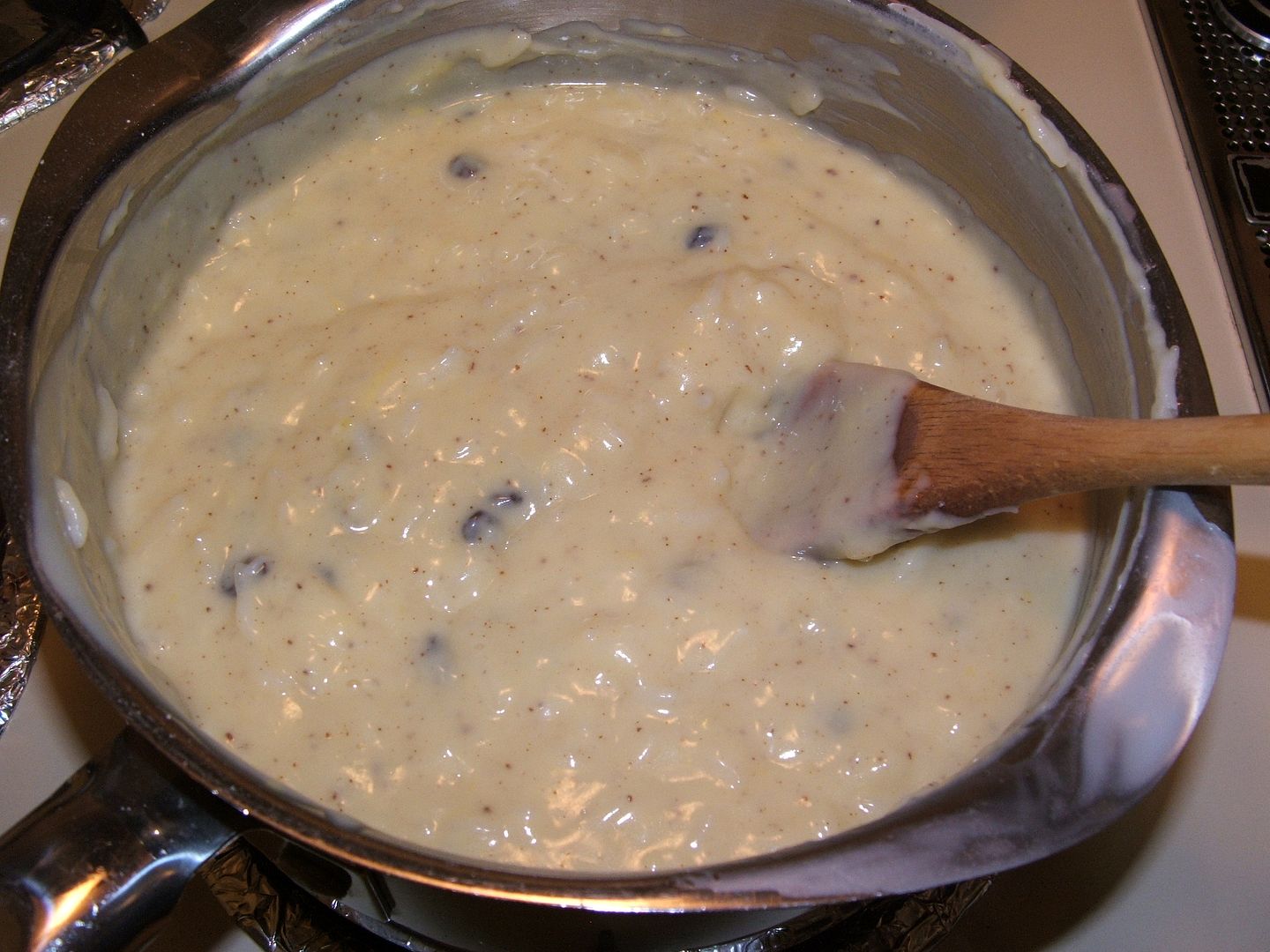 Chill in the fridge for a couple hours & then serve!
Or serve warm - ENJOY!
Variations: Substitute dried cranberries or dried apricots (chopped) for the currants or raisins!

Featured on:
Weekly Thankfulness & Growth Report #18
Linked to:
Humble Bumble
All My Bloggy Friends
Tuesday with a Twist
Adorned From Above
Waste Not Want Not
Domesblissity
Lovely Blog Hop
Foodie Friday
Freedom Fridays
Couponing & Cooking
Mix It Up Mondays
_____________________________________________________________________________________
Your monthly ad could be here! Click the button to see how