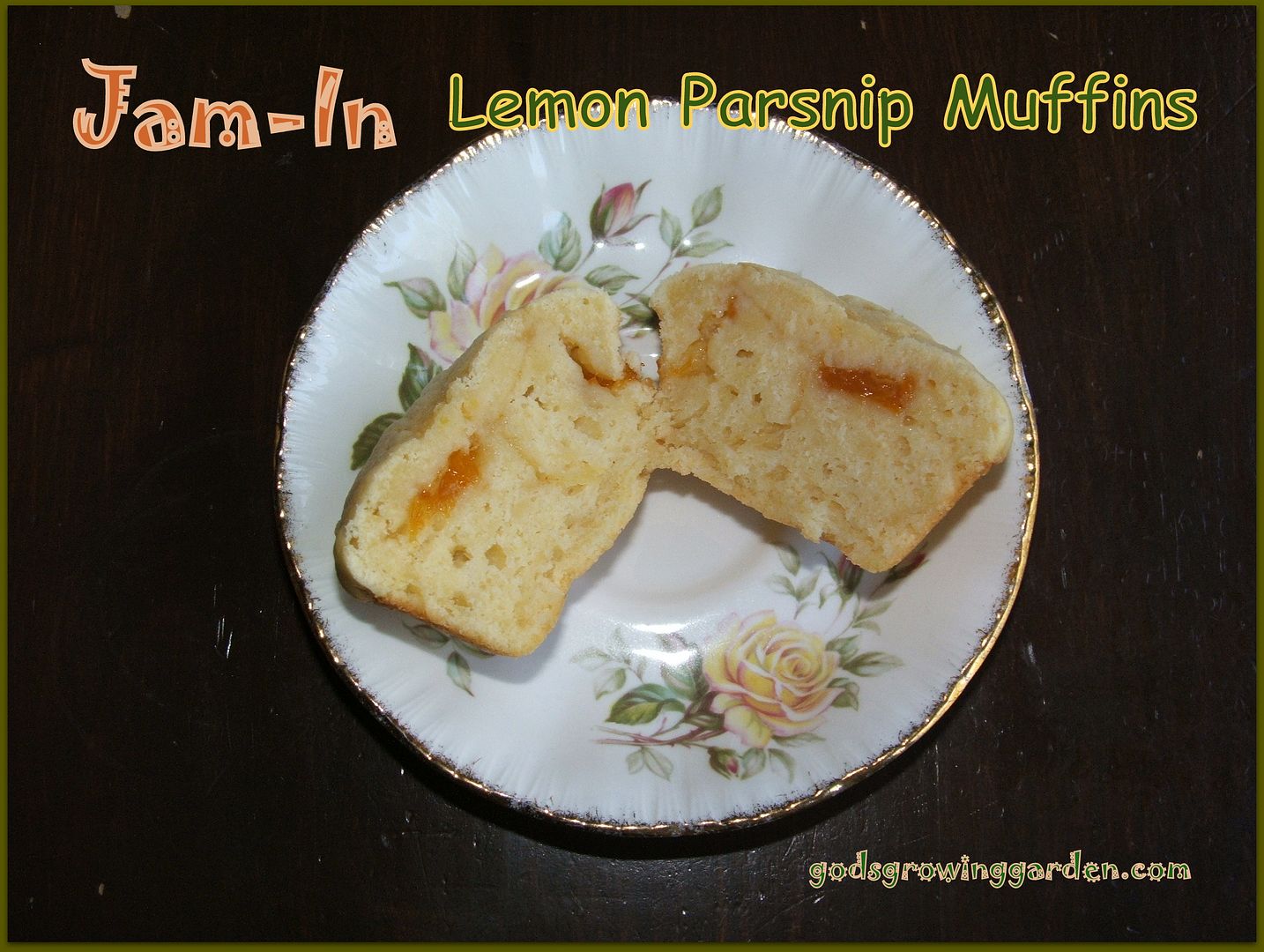 "Jam-In" Lemon Parsnip Muffins
Not only are these muffins "jammin" awesome but they also have "Jam In" the middle!
Have you ever had many jars of jam (or jelly) open in the fridge with just a little left in each jar? - Well then this is a great way to use up all of those little dabs of unused jam! You can also use this "jam-in-the-middle" technique with other muffins or even your next batch of brownies! Next time you make brownies make them into brownie muffins & follow the technique below for putting jam in the middle.
Also, I know that many people do not cook (or bake) with parsnips......although I really recommend trying parsnips - they are fabulous!! Anyway, if you don't have parsnips you may substitute shredded carrots - I think parsnips make this recipe superior but carrots will do in a "jam" (hahahaha).
1 cup parsnips (shredded)
1 teaspoon vanilla extract
3/4 cup butter (softened)
2 teaspoons baking powder
various jams for the middle (I used home-canned jam but you may use store bought instead)
With an electric mixer cream the butter & sugar together until it is fluffy. Add the egg yolks and vanilla and beat just until combined. Sift the flour, salt, nutmeg and baking powder together. Add 1/3 of this dry mixture to the yolk/butter mixture and stir with a wooden spoon. Now add 1/2 of the lemon juice & slowly stir, add the second portion of the dry sifted ingredients & stir, add the second half of the lemon juice & finally add the last portion of the dry and stir until combined. Add in the shredded parsnips and stir.
In a separate bowl - whip the egg whites with an electric mixer until stiff peaks form (see second picture above). Now gently fold the stiff egg whites into the rest of the batter & continue folding until the whites are fully incorporated into the dough.
Spray (or line with paper muffin cups) a muffin tin & drop a heaping tablespoon size of dough into each space (this recipe will make 12 muffins).
Then place a teaspoon size of jam in the middle of each dough blob (see picture above). Finally cover each jam drop with another heaping tablespoon of dough trying to make sure that the dough touches the edge of the dough underneath (see picture below on the left - the jam is fully covered) - This will truly position the jam in the middle of the muffin (otherwise the jam will ooze out while in the oven).
Bake in a preheated 375 degree oven for 15 to 20 minutes (or until desired golden color is achieved).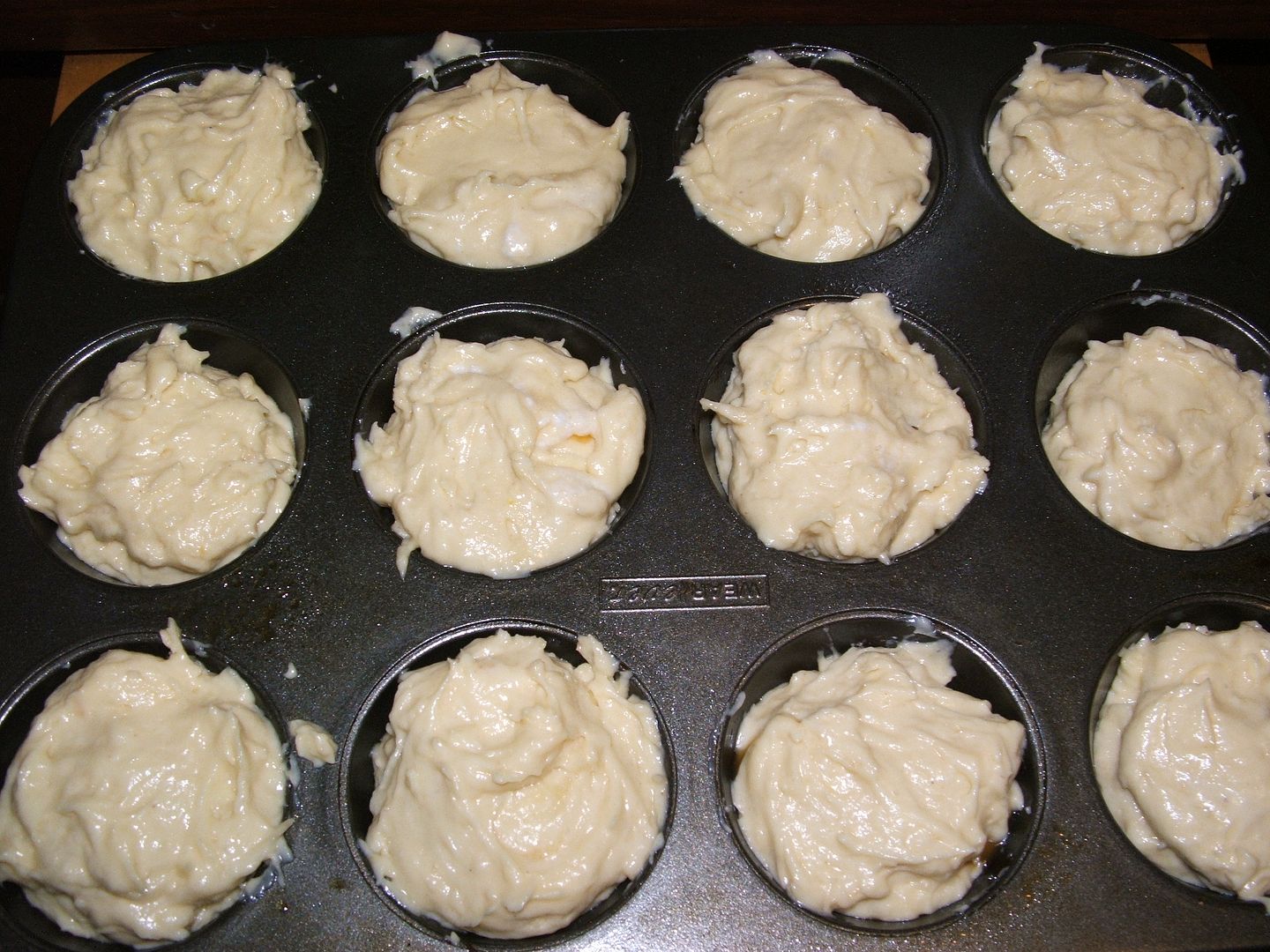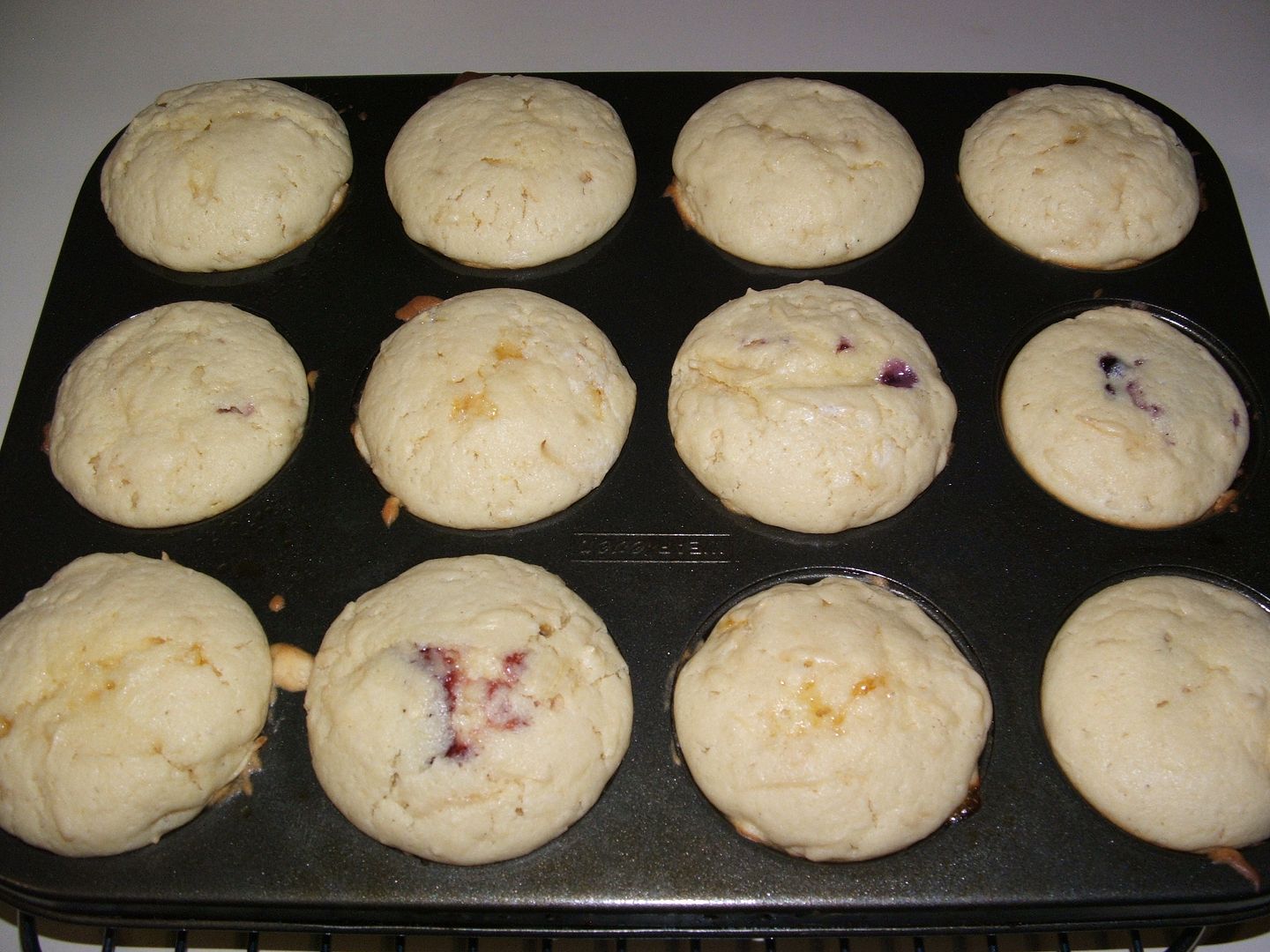 Remove from the oven & cool on a drying rack - Serve & ENJOY!!!

Linked to:
Recipe Swap Hop
HomeAcre Hop
Domesblissity
Foodie Friday
Freedom Fridays
Sharendipity Place
I Love My Post
Fun Friday Blog Hop
Raising Imperfection
________________________________________________________________________
Please checkout this month's wonderful Sponsor!!
Angel from "Sew Crafty Angel" has an amazing blog full of delicious recipes, fun blog hops, great giveaways & crafty ideas!!