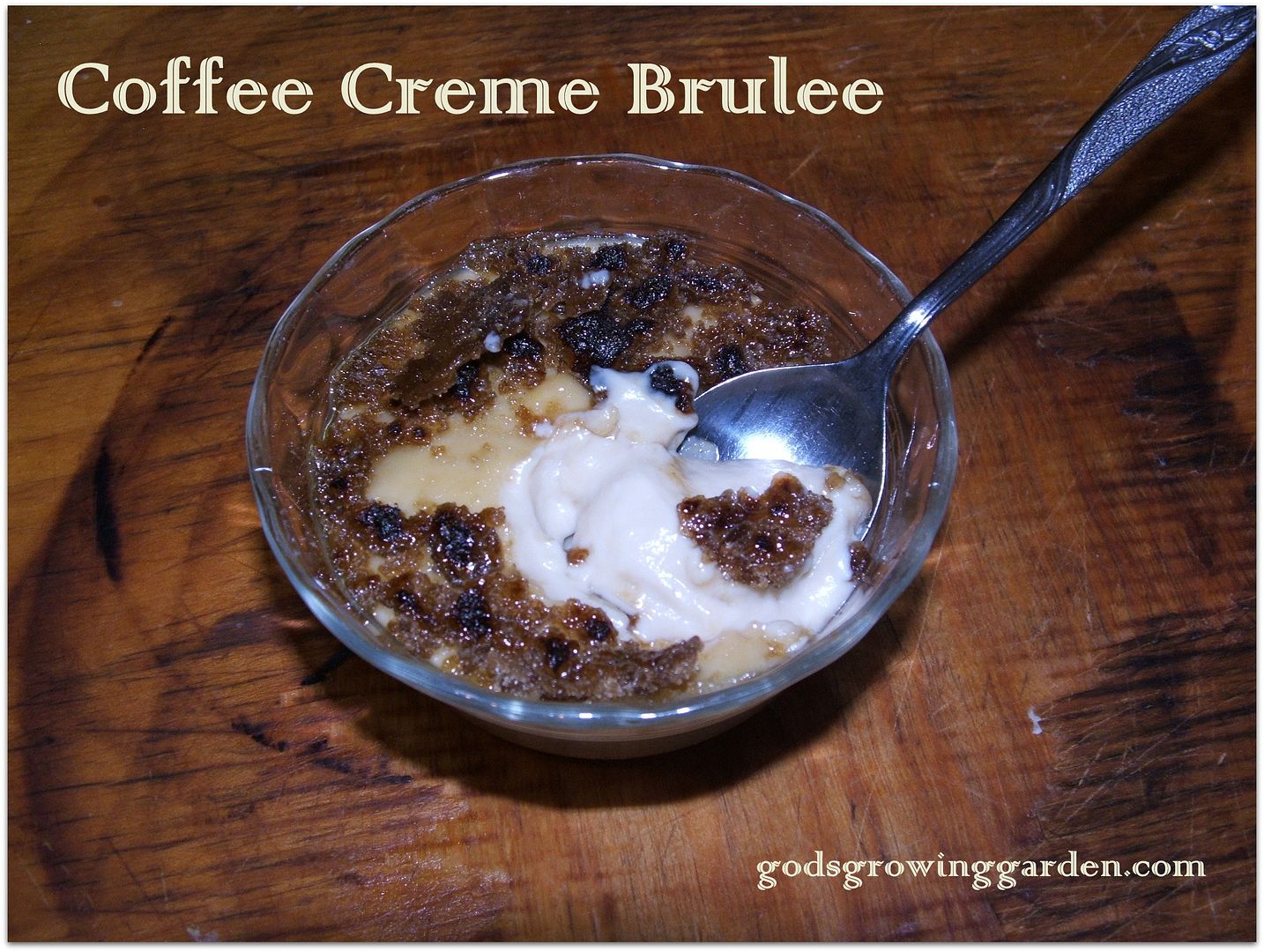 Coffee Crème Brulee - Easy Stovetop Method
This is one of the most richly satisfying desserts in a small quantity. My recipe is enough for 4 people - 1/2 cup serving size each.
First of all, I have to explain about the absence of the correct French Accents - since I
I'm half French I felt that I had to clarify.
"Crème" has an "accent grave" which goes up to the left,
then "Brulee" is supposed to have an "accent circonflexe" over the "u"
and the second "e" in "Brulee" should have an "accent aigu" (which goes up to the right)
I just couldn't figure out how to type them in the title without totally translating everything in the post into French.
Anyway, with my little Language OCD out of the way - the key to this recipe is the crispy candy-like topping. I use the broiler in my oven to melt the brown sugar into a candy topping but most professional Chefs use a "Chefs Torch". I also use an easy stovetop method instead of baking the "Crème" in a steam bath in the oven.
1 cup milk (I used whole milk)
1 cup heavy whipping cream (unwhipped)
3 1/2 tablespoons cornstarch
2 tablespoons granulated sugar
1/2 teaspoon vanilla extract
3 egg yolks - whisked (click HERE to see how to separate eggs)
1 teaspoon instant coffee granules
1/4 cup light brown sugar (for the topping)
In a medium size saucepan mix the cornstarch and sugar and stir until combined. Slowly add the milk & cream - whisking all the time until no clumps remain. Place on medium low heat and constantly stir until it starts to thicken - just before a full boil. Slowly "temper" the egg yolks by adding a cup of the hot mixture into a bowl with the egg yolks (you must whisk all the time to prevent the eggs from clumping and becoming stringy) - now add the "tempered" eggs into the remaining hot mixture. Return to the heat and continue stirring constantly and boil for 1 minute. Remove from the heat and stir in the vanilla & coffee until completely dissolved & combined (see picture above).
Pour equal amounts (about 1/2 cup each) into 4 ramekin dishes (see picture below). Allow to sit UNCOVERED at room temperature for 1 hour (it must be unconvered because you want that "skin" to form on the top).
After 1 hour - Divide 1/4 cup brown sugar into fourths and sprinkle onto the top of each Crème Brulee (see picture below)
Finally, place the sugar topped ramekins into the preheated broiler leaving the door slightly open. Burning the Brulee can happen in a matter of seconds - so check them after 1 minute and keep checking until the top reaches your desired color & texture (for no longer than 2 minutes). As you can see by the picture below - the ramekin on the top was literally 1 second away from being ruined.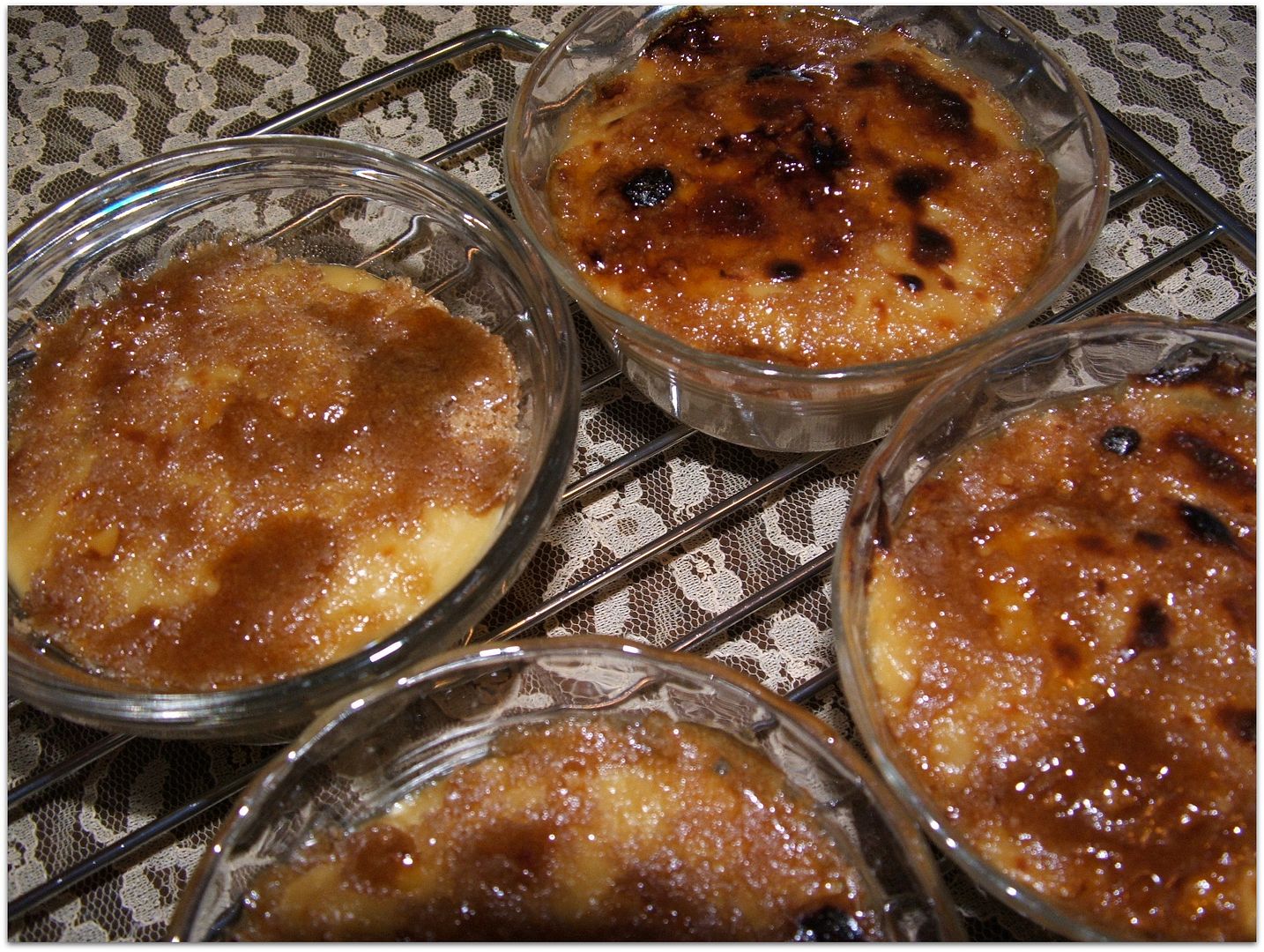 Allow to cool at room temperature, serve & ENJOY!!
Note - if you cool the Crème Brulee in the fridge the candy topping will soften and become a little more like caramel - that is why I let it cool at room temperature.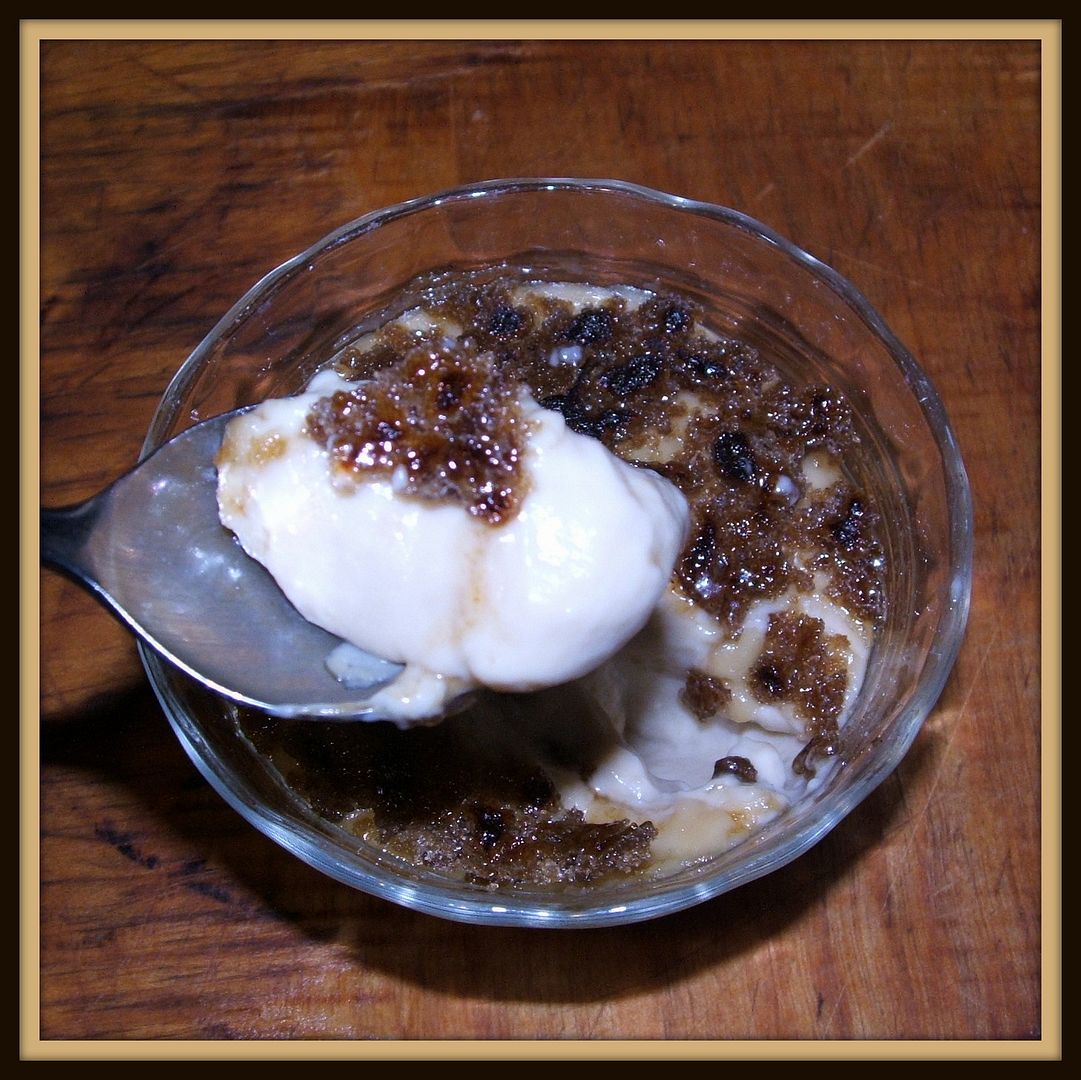 Featured on:
Weekly Thankfulness & Growth Report #31
Linked to:
Thursday Favorite Things
Domesblissity
Freedom Friday
Blog Strut Blog Hop
Creative Wednesdays
I Love My Post
Raising Imperfection
Home & Garden Hop
Inspiration Monday
Mix it up Mondays
_______________________________________________________________________________
Please checkout this month's wonderful Sponsor!!
Cynthia Tessmer from "Shoreline Designed" creates Natural Beach Stone Jewelry (Please click on the ad below):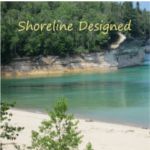 Find out more about this amazing artist CLICK HERE