I miss the old hymns that I remember from my childhood - there were no drums, no electric guitar and no mind numbing beat. It was just voices and maybe a piano or an organ. The choir led the congregation in singing - and the words of these hymns are poetic. I realize that there is a need for the modern "seeker oriented" worship music - but it is also necessary to have deeper songs (no offense intended to anyone who prefers the newer church songs).
I decided to have an "Old Fashion Sunday Hymn Sing" once a month on this blog.
I personally do NOT have a great singing voice - I used to play the guitar & piano but my voice is NOT an instrument. That's the great thing about this digital hymn sing, you can warble along without being embarrassed or without offending anyone else.
The hymns that we will be studying are taken from an old hymnal from a Baptist church that is no longer in existence - "The North American Hymnal" published in 1956 by "THE ROGER WILLIAMS PRESS"
Today's feature song is "Have Thine Own Way, Lord!" written by Adelaide A. Pollard (1860-1934) & composed by George C. Stebbins (1846-1945). Adelaide was hoping to become a missionary in Africa but was low on funds. During a prayer meeting in 1902 she overheard another woman say : "It really doesn't matter what you do with us, Lord, just have your own way with our lives."

That is what inspired her to write this amazing hymn!
Isaiah 64:8 "Yet, O lord, you are our Father, We are the clay, you are the potter; we are all the work of your hand."
Below the lyrics I have included two YouTube Videos of this hymn. I included the Johnny Cash video because he makes a small mistake during the song & starts over - this seemed perfect since "He is the Potter & we are the clay" - ENJOY!
Turn with me to number 267 in your hymnals and let's sing:
by Adelaide A. Pollard, (1860-1934) composed by George C. Stebbins,(1846-1945)
1. Have Thine own way, Lord! Have Thine own way! Thou are the Potter; I am the clay. Mold me and make me After Thy will, While I am waiting, Yielded and still.

2. Have Thine own way, Lord! Have Thine own way! Search me and try me, Master, today! Whiter than snow, Lord, Washe me just now. As in Thy presence Humbly I bow.

3. Have Thine own way, Lord! Have Thine own way! Wounded and weary, Help me, I pray! Power all power Surely is Thine! Touch me and heal me, Saviour divine!

4. Have Thine own way, Lord! Have Thine own way! Hold o'er my being Absolute sway! Fill with Thy Spirit Till all shall see Christ only, always, Living in me!
A special thanks to "
KimDeborahP
" for sharing this video with us on YouTube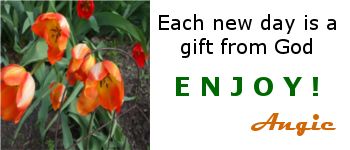 ______________________________
"Prayer Warriors United" is a google+ Community where Christians come together in prayer.
C
lick HERE to view or join this community
If you need prayer please fill out this