I miss the old hymns that I remember from my childhood - there were no drums, no electric guitar and no mind numbing beat. It was just voices and maybe a piano or an organ. The choir led the congregation in singing - and the words of these hymns are poetic. I realize that there is a need for the modern "seeker oriented" worship music - but it is also necessary to have deeper songs (no offense intended to anyone who prefers the newer church songs).
I decided to have an "Old Fashion Sunday Hymn Sing" once a month on this blog.
I personally do NOT have a great singing voice - I used to play the guitar & piano but my voice is NOT an instrument. That's the great thing about this digital hymn sing, you can warble along without being embarrassed or without offending anyone else.
The hymns that we will be studying are taken from an old hymnal from a Baptist church that is no longer in existence - "The North American Hymnal" published in 1956 by "THE ROGER WILLIAMS PRESS"
Today's featured hymn is "Revive Us Again" written by Wm. P. Mackay (1839-1885) & composed by John H. Husband (1760-1825). The first thing that I noticed was that the composer passed away before the writer was even born. I couldn't find any history explaining why that was but it must have been a tune that the writer liked & then wrote these words to fit the tune (I'm just guessing). William Paton Mackay was a medical doctor in Scotland but gave that all up and became a Presbyterian Minister. He believed that the Bible and God's Word is real. That wonderful conviction and belief is obvious in this hymn.
I have included 2 YouTube videos of this amazing song - please take the time to listen to both - they are equally touching versions of this hymn.
Turn with me to number 297 in your hymnals and let's sing:
Revive Us Again
by Wm. P. Mackay (1839-1885) & composed by John H. Husband (1760-1825).

1. We praise Thee, O God! for the Son of Thy love, For Jesus who died, and is now gone above.
CHORUS
2. We praise Thee, O God! for Thy Spirit of light, Who has shown us our Saviour, and scattered our night.
CHORUS
3. All glory and praise to the Lamb that was slain. Who has borne all our sins and hath cleansed every stain.
CHORUS
4. Revive us again; fill each heart with Thy love; May each soul be rekindled with fire from above.
CHORUS
Chorus

Hallelujah! Thine the glory, Hallelujah! amen; Hallelujah! Thine the glory, revive us again
A special thanks to "
GaitherVEVO
" for sharing this with us!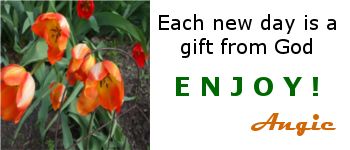 ______________________________
"Prayer Warriors United" is a google+ Community where Christians come together in prayer.
C
lick HERE to view or join this community
If you need prayer please fill out this