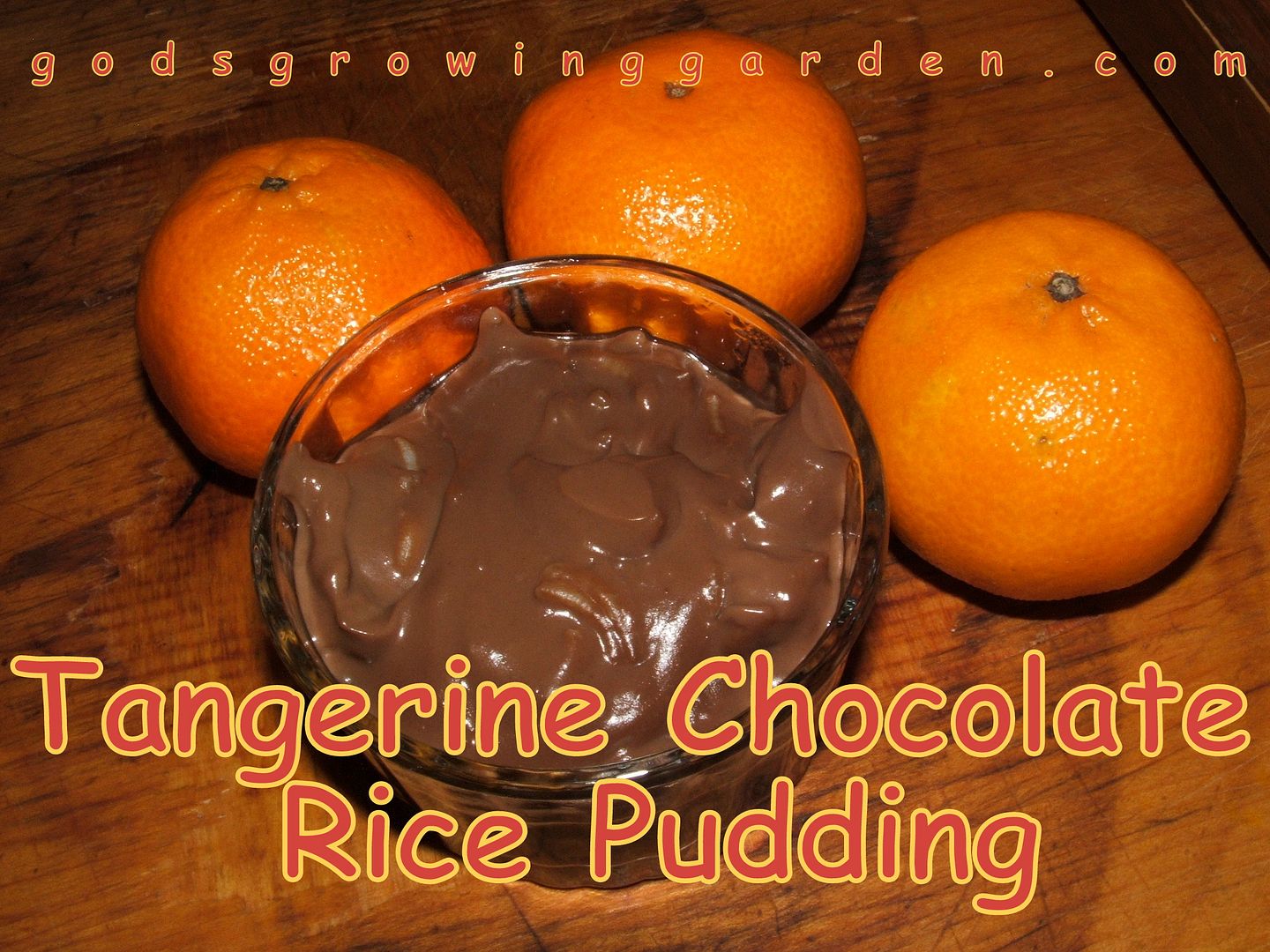 Tangerine Chocolate Rice Pudding
In my opinion, the flavors of chocolate and orange were meant to be together.
I always make rice pudding using leftover rice. This is even great to use if you have leftover rice from Chinese takeout! (plain rice only of course).
Printable Recipe
3/4 cup sugar
1/3 cup plus 1 tablespoon corn starch
1/3 cup plus 1 tablespoon cocoa powder
3 egg yolks (lightly whisked)
1 tablespoon tangerine rind (you may use orange rind)
1 to 1 1/2 cups rice (leftover - already steamed or cooked)
In a medium sized saucepan - combine the sugar, cocoa & cornstarch. Slowly stir in the milk making sure that both the sugar & cornstarch are dissolved. Add in the egg yolks and stir until combined. Add the tangerine rind. Now, bring to a boil on medium heat stirring all the time. Once it has boiled you will notice that it has become thick - that's good - that's what you want (but continue to stir. You might need to lower the heat a little - you don't want it to burn). Boil for 1 minute while stirring all the time. Remove from the heat and add the butter & salt - stir until the butter has totally melted. Finally, add the leftover rice (If the rice has clumped together then break up the rice with a fork before adding) and stir until mixed throughout.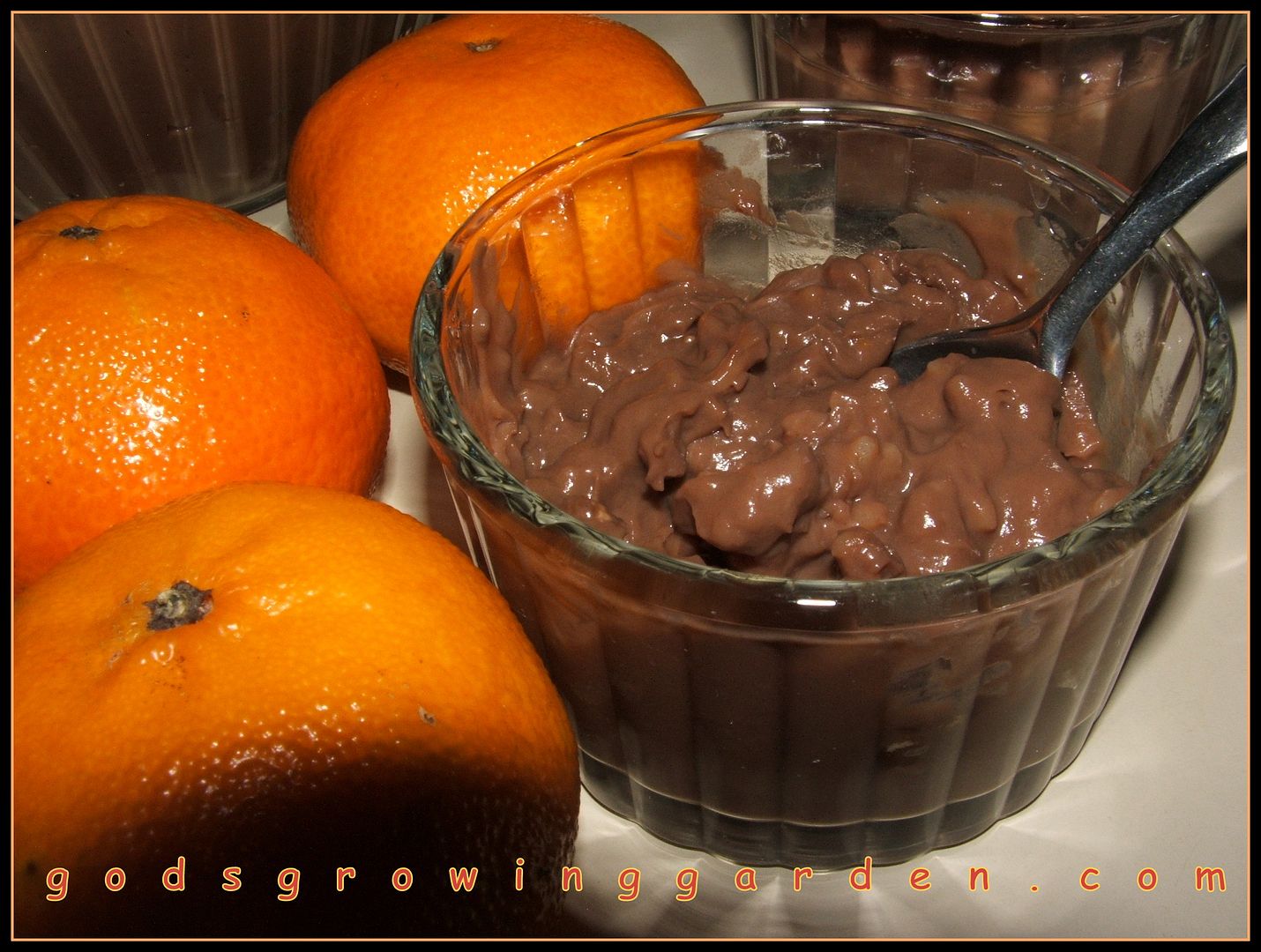 Chill in the fridge for a few hours, serve & ENJOY!!
(or serve warm)
Copyright, Permissions& Disclaimer

Featured on:
Weekly Thankfulness & Growth Report #48
Linked to:
No Rules Weekend Blog Party
Thursday Favorite Things
TGIF Blog & Instagram Hop
Happiness is Homemade
Turn It Up Tuesday
LouLouGirls
Tuesdays with a Twist
#GrowingCirclesHop
Snickerdoodle Sunday
_______________________________________________________________________
Revive those old blog posts with the "Post Swap Program" - I will place a blog post of your choosing on my blog & then in return you will place one of my blog posts on your blog!
Please fill out this form if you are interested: click
HERE
to view form