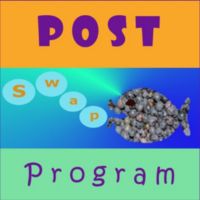 P.S.P. - Post Swap Program
There are so many amazing Blogs & Bloggers out there!! We (as bloggers) all have our own audience and our own group of Blogging friends. So, I started thinking - how could we network while sharing our different areas of expertise without just "blog hopping" something more detailed (don't get me wrong - I love blog hops! I just wanted something different in addition to all of the lovely hops that I participate in).
That's when I created "The Post Swap Program"! I'm sure that we've all heard about "button swapping" and most of us have heard about "Guest Posting" (to me Guest posting is too one sided) but this program is an equal swap -
1 blog post for another blog post.
Here's how it works:
- I will post on my blog a previously written article from your blog (of your choosing if you prefer)
- and you will post on your blog a previously written article from my blog (you can pick from my blog posts or I can suggest one to you - it doesn't matter to me)
- preferably of similar topic
I would like to have 4 different "Post Swaps" per month (spaces for a post swap).
There are 4 categories:
-Miscellaneous (which could include crafts, DIY, fitness, Holiday etc)
If you are interested in participating in this program your blog must have at least 200 followers OR your blog must be at least 1 year old.
Please fill out this form if you are interested: click HERE to view form